I love bacon, and really who doesn't! But frying it can be a bit messy and you can easily burn it. To be honest, my Grandma made the best bacon on the planet. It was in a pan on the stove, low and slow for what seemed like hours. I've tried to duplicate her methods many a times, but never succeeded. Nothing will ever compare to her bacon, but this is a close second. It is a fool proof way to make your bacon perfectly crisp and super easy to clean up.
This one's for you Grandma Cole <3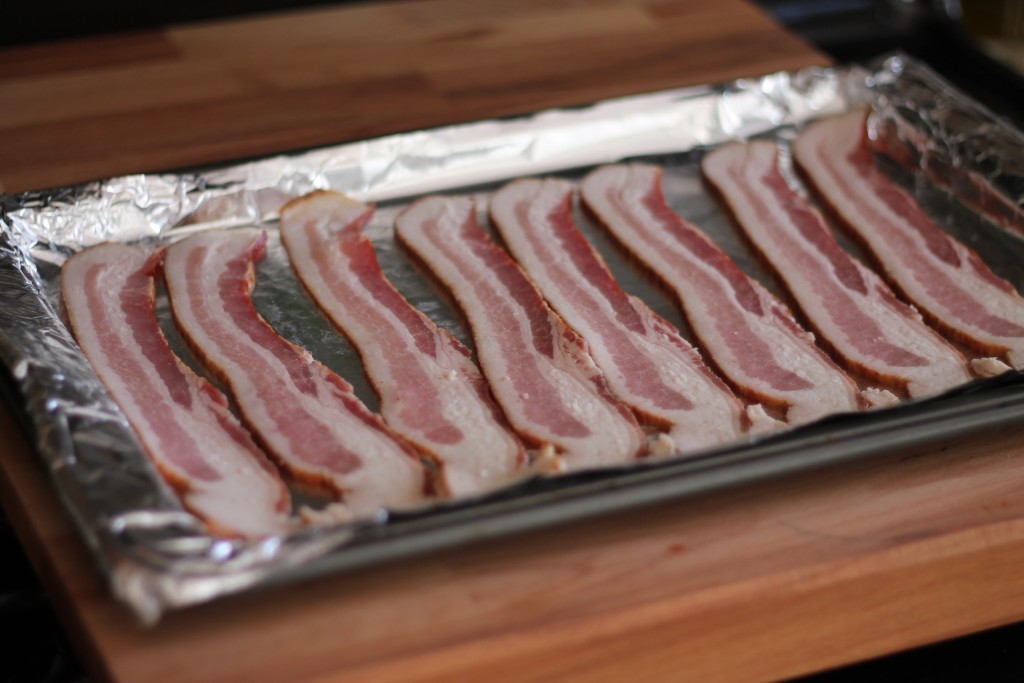 Preheat the oven to 400 degrees, line a sheet pan with aluminum foil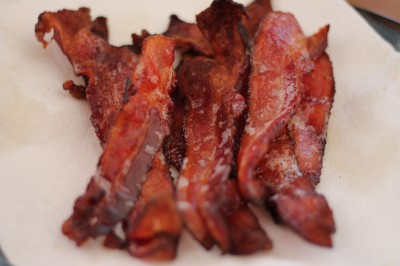 Bake for 15-20 minutes until desired crispness, drain on a paper towel
Yeah, you just made perfect bacon. Do the bacon dance and rejoice! Not to be confused with the pie dance 🙂
Baked Bacon
Ingredients
8 slices of bacon of your choice (I prefer Apple Wood Smoked Bacon)
Instructions
Preheat oven to 400 degrees F.
Line your sheet pan with aluminum foil. Place the bacon on pan and bake for 15 to 20 minutes until the bacon is to you desired crispness. Drain on paper towels and serve.