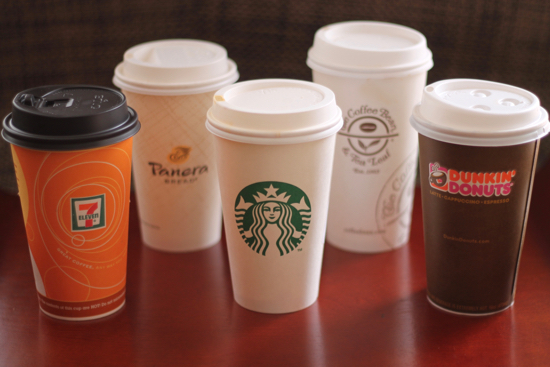 ATTENTION Pumpkin lovers of the world! Over the past few weeks I have been on a quest. Hours of focused research completed. I have put in the hard work for all of you. Today, I am happy to announce, that I can tell you with full confidence…I have found the BEST PUMPKIN SPICE LATTE. Grab your coat and mittens cause baby, it's cold outside and there is nothing better than warming up with a big gulp of fall. Light a fire and get settled in as I take you on a journey through the Pumpkin Spice Lattes of the world…and by that I mean the main metropolitan areas of the good ole U. S. of A.
First, a little history. Starbucks started developing the Pumpkin Spice Latte in January 2003 after the company noticed the success of other winter seasonal drinks such as the Peppermint Mocha and Eggnog Latte and wanted to expand their seasonal reach into the fall. In fall of 2003 the final recipe was taste tested in a small market and immediately exceeded all expectations. They simply could not keep up. Seeing this drink's potential, it was soon released nationwide and history was made. The Pumpkin Spice Latte (PSL for our acronym obsessed society) is the most popular seasonal beverage, but it's so much more than that. It is the herald of fall. Since Starbucks debut of the PSL, practically every coffee shop from here to Timbuktu has followed suit and made a version of their own. But it doesn't stop there. Over the past decade, pumpkin flavored madness has ensued. You can get everything from pumpkin spice vodka to potato chips. It has even taken the scent world by storm producing candles and body lotions with the popular fragrance. Some view it as overload. I'm a glass full kind of girl, so I view it as heaven.
Now that you know how and where the pumpkin craze started, let's take a look at where some of the most recognized PSL brands fall into the gamut. They have all been rated on the following criteria: Actual Pumpkin Flavor, Coffee Flavor (espresso), Sweetness and finally Spice on a 0-5 scale, 5 being mucho flavor and 0 being non-existent. Each latte I consumed was the company's medium size.
May the best latte win!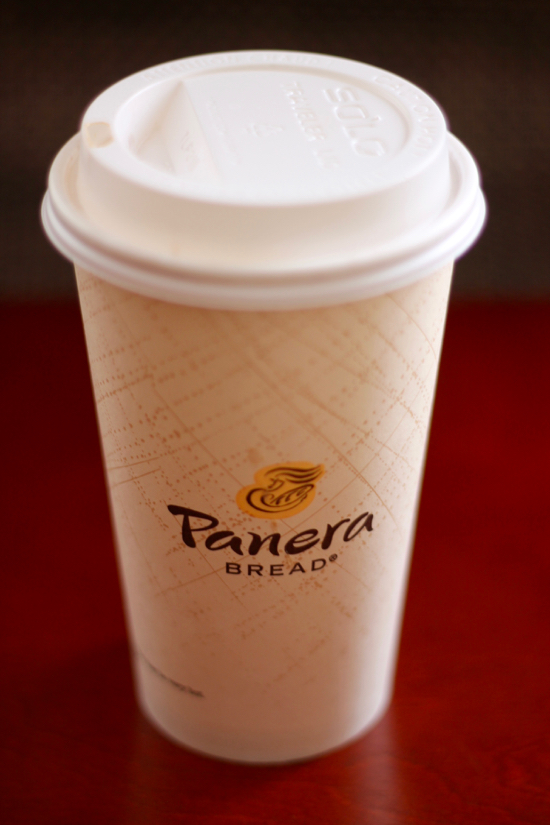 Panera: I was really excited to try Panera's PSL. It boasts espresso, foamed milk, pumpkin spice with whipped cream and salted caramel syrup. The salted caramel syrup had me thinking this was going to be THE one. Sadly, it was not. There was no pumpkin flavor at all. The coffee flavor was moderate and the drink had little to no sweetness. There was spice, but it didn't taste at all like pumpkin spice. The salted caramel syrup didn't do anything for the flavor or adding sweetness and just got lost in the sea of espresso and milk. Overall impression: Don't do it!
Pumpkin Flavor: 0
Coffee Flavor: 3
Sweetness: 1
Spice: 5
Dunkin Donuts: I love a good cup of Dunkin's coffee. I only wish I enjoyed their Pumpkin Latte the same way. This was WAYYYY too sweet. I couldn't make out any pumpkin flavor over the sweetness overload. There was little to no coffee flavor. It tasted like dessert with dash of spice. I couldn't come close to drinking even half of it. With more sugar than 2 of its donuts, it's no wonder this was probably my least favorite. Overall Impression: If your're addicted to sugar, this may be your drink.
Pumpkin Flavor: 1
Coffee Flavor: 1
Sweetness: 5
Spice: 2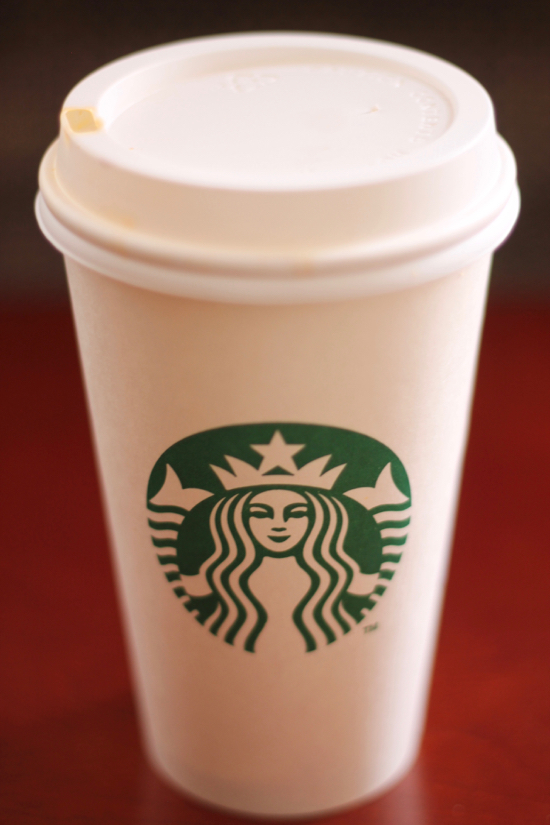 Starbucks: The pioneer! This year they changed up their recipe using real pumpkin and getting rid of the artificial caramel coloring. I loved this idea, but was concerned about how the overall product would end up tasting. Sometimes better ingredients do not equate to a better tasting product. This PSL is highlighted by notes of pumpkin, cinnamon, nutmeg and clove topped with whipped cream and real pumpkin pie spices. For me, this was the ideal combination of coffee flavor, pumpkin and spice. Not overly sweet. Overall Impression: Perfection!
Pumpkin Flavor: 4
Coffee Flavor: 4
Sweetness: 3
Spice: 4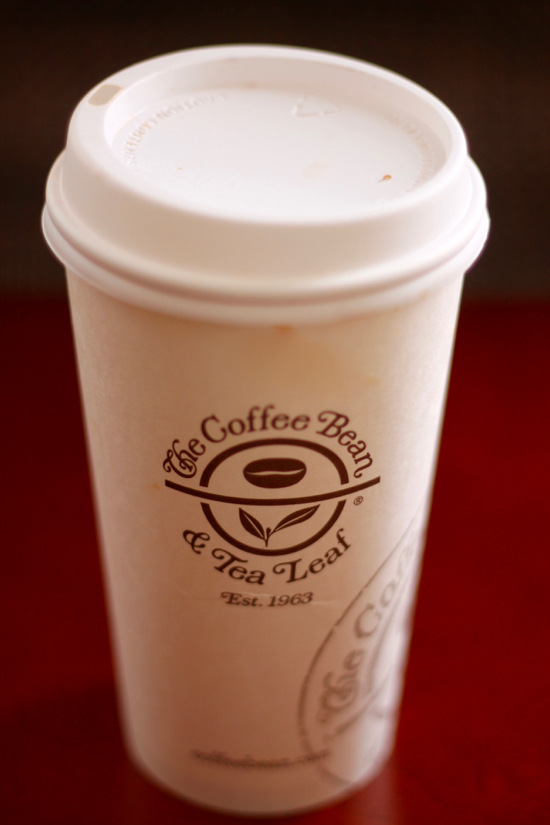 Coffee Bean:  When I placed both my hands around my cup, brought it to my nose and took a big whiff, it smelled like fall! I had very high hopes. Unfortunately, it didn't taste as good as it smelled. This drink had a nice pumpkin flavor with some spice, but was a little too sweet for me to finish the whole cup. I appreciated the decent level of coffee flavor as I still like to taste the espresso in my dessert-like drinks. This was a good attempt at the Pumpkin Spice Latte, but it fell a bit short for me.  Overall Impression: Meh.
Pumpkin Flavor: 2
Coffee Flavor: 3
Sweetness: 4
Spice: 4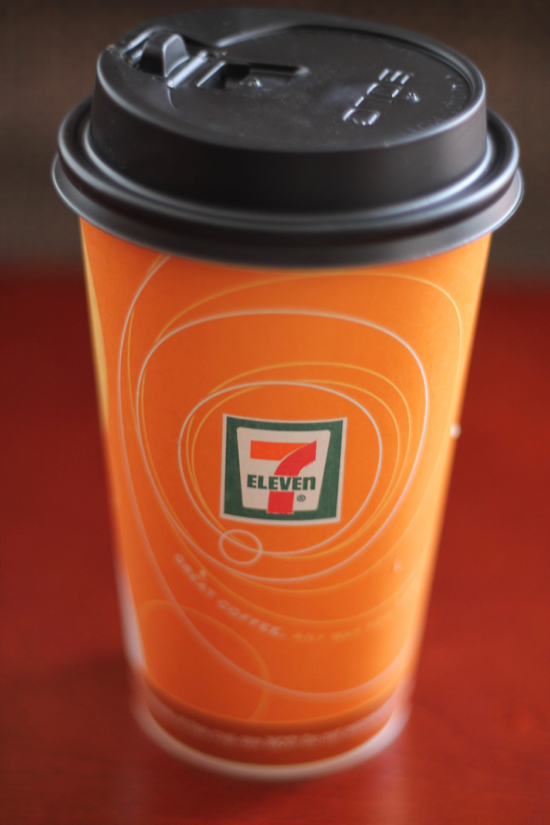 7-Eleven: Yes, this is a pre-blended drink and you will have to get out of your car, walk inside and press a dispenser button. I wasn't expecting much. This was the coffee of my college years and the experience offered some nostalgia. I was shocked that this was not terrible. That being said, I don't think it's going to win any awards anytime soon, but it wasn't bad. There wasn't a lot of coffee flavor, but it was like drinking a pumpkin pie. Warm, creamy, sweetly spiced with a graham cracker-y aftertaste. Overall Impression: Way better than I expected.
Pumpkin Flavor: 3
Coffee Flavor: 1
Sweetness: 4
Spice: 4
In the end of all the taste testing, there was clear winner for me… (Insert drumroll sound here)…STARBUCKS! The inventor reigns supreme!
Now that you are equipped with valuable knowledge, get out there and consume some warm festive mugs of deliciousness!
Cheers, Sarah