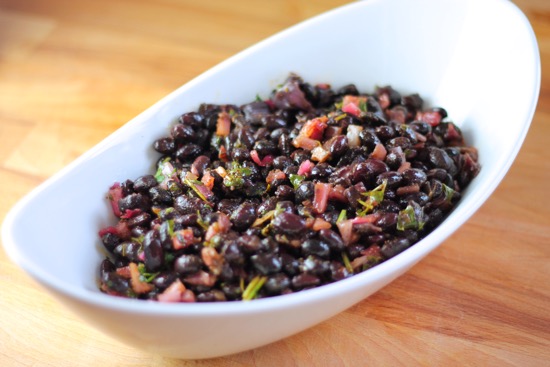 Good morning and happy Monday! Today I'm bringing you part 2 of Alton's Pantry Raid III: Cool Beans Episode, Black Bean Salad.
I rarely make a big ol' pot of beans and I'm starting to wonder why I don't do this more often. They're good for you, filling and darn affordable. This recipe doesn't require any soaking, which is good, because you don't have to plan in advance. There's been many a times I'll go to make a recipe and notice I have to let something rise or soak for 8 hours, bad Sarah! It's something I'm working on.
These beans are absolutely delicious! The cooled creamy beans combined so well with the fruity olive oil, tangy lemon juice and the warmth of the cumin and chili powder. You get a little bit of everything in each bite.  I now have enough beans to get me through the rest of the year, but I'm certainly not complaining.
If you're a fan of beans, and even if you're not, you really should give these a try.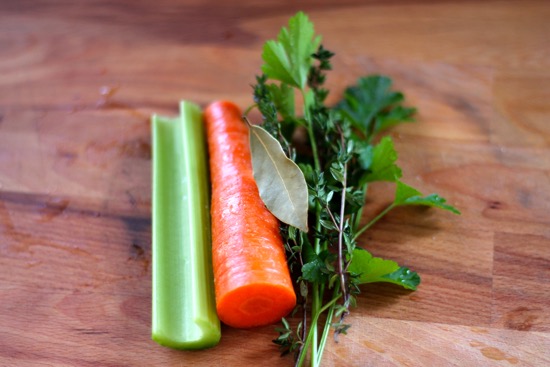 Start of by gathering celery, carrot, parsley, thyme and a bay leaf.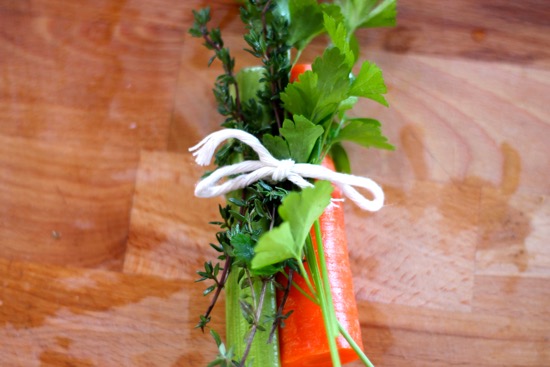 Tie them up in a cute little herb bouquet.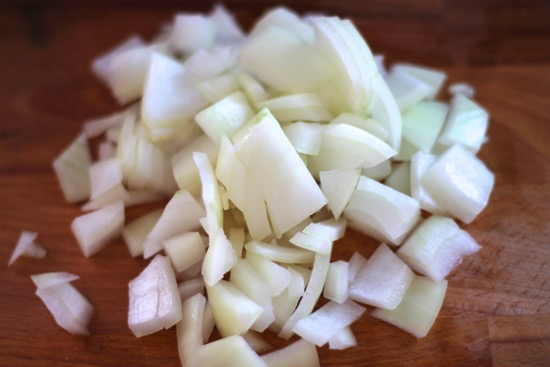 Roughly chop some onion.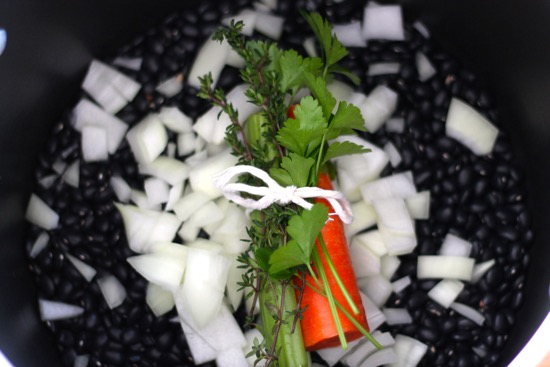 Get a big 'ol pot and add in your black beans, onion and herb bouquet. Cover with water and simmer for about 2 hours.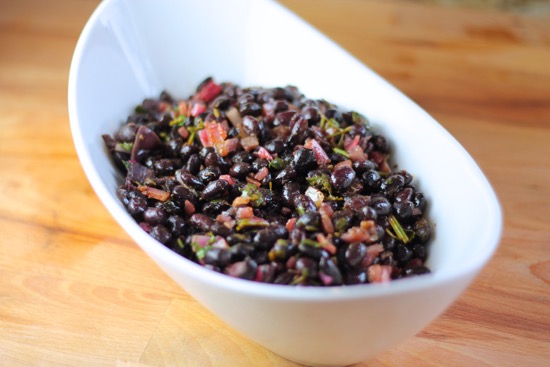 Drain the beans and remove herb bouquet. While hot, toss beans with olive oil, red onion, lemon juice, cilantro, cumin and chili powder. Chill throughly and season with salt and pepper. The longer this sits, the better it tastes.
Get the printable recipe here!