Here we are with meal #2 from Blue Apron. I love hearing what you guys think about the service! Seems like most of you really like  it. Trust me, it's really worth checking out. Don't forget to use this link and get your first 2 meals free! And now for the recipe, today we have Grains of Paradise-Crusted Steak.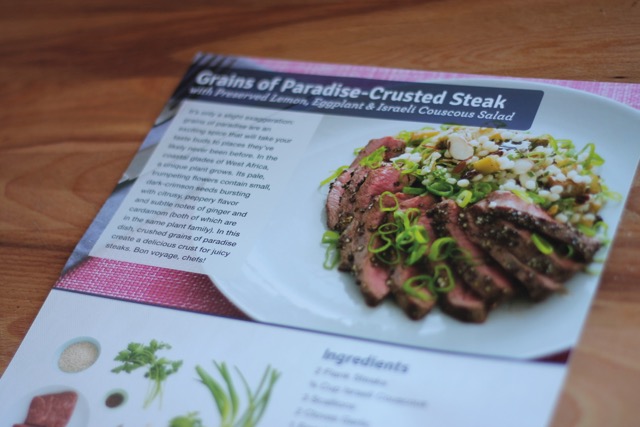 I really love these recipe cards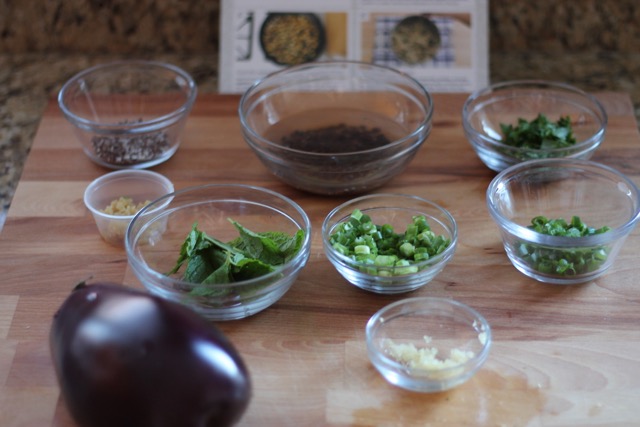 I started by chopping all my veggies, soaking currants, crushing the grains of paradise and cooking the couscous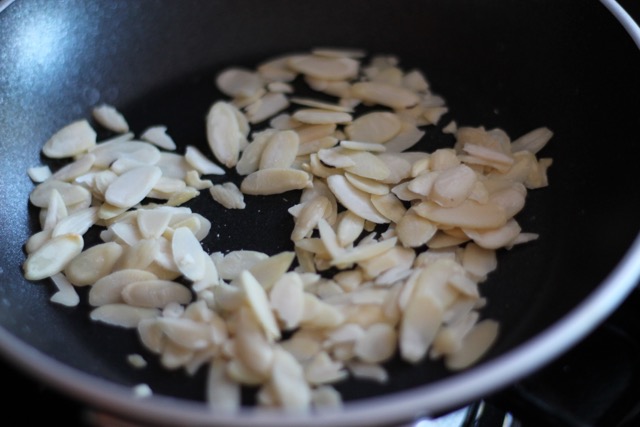 Next up I toasted my almonds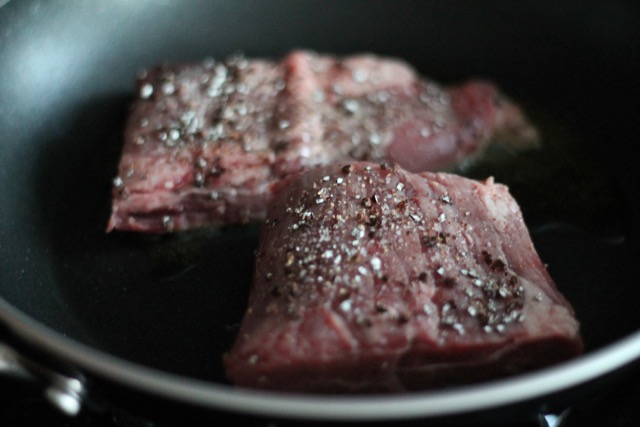 Season both sides of the steaks with salt, pepper and the grains of paradise, cooking them in the same pan I toasted the almonds.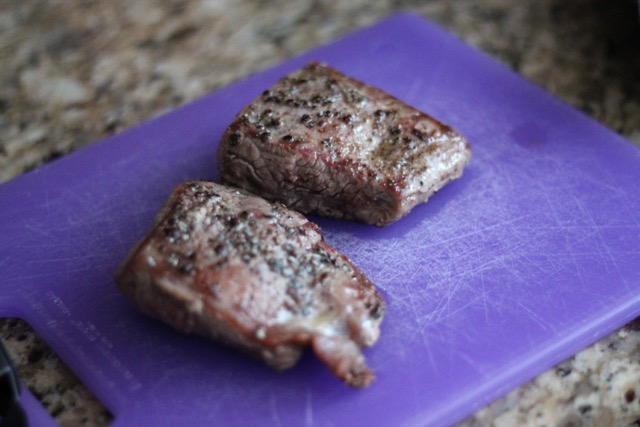 Set the steaks aside to rest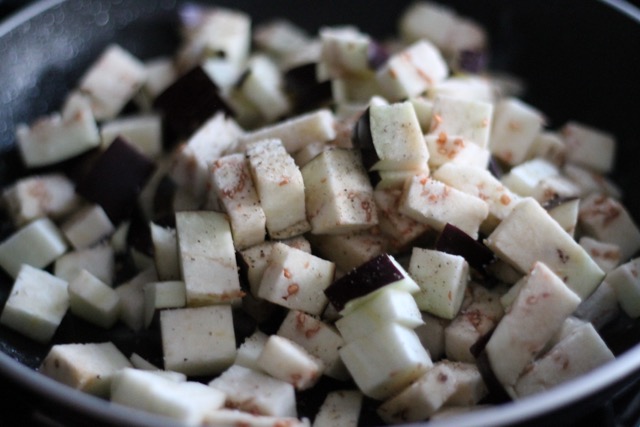 Start cooking the eggplant in olive oil with a little salt and pepper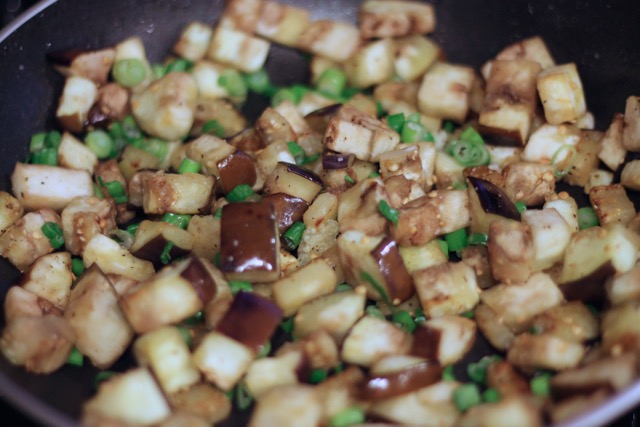 Once it's softened, add garlic and scallions. Add all the veggies to the cooked couscous with the preserved lemon, toasted almonds, parsley, currants and mint leaves.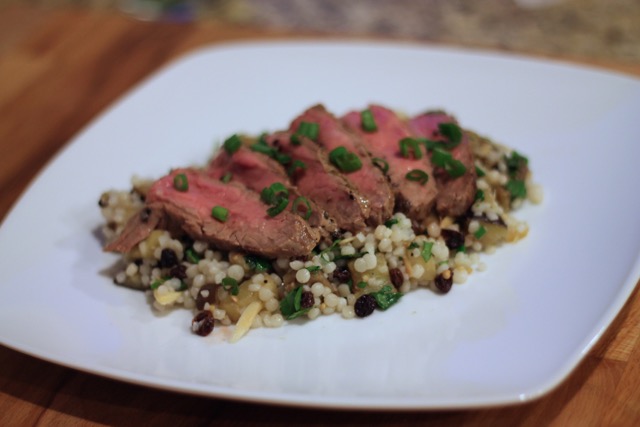 Plate the couscous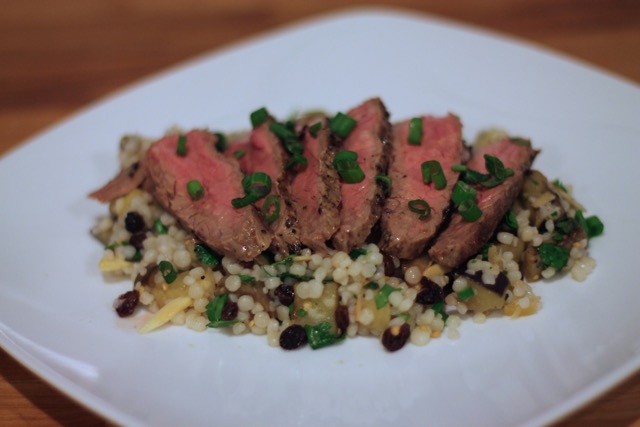 Cut the steak up into thin slices and top with a few scallions for garnish!
I was feeling a little under the weather when I made this and just had a couple of bites of the steak, which by the way was fantastic! My husband finished his plate and really enjoyed all the new flavors. There were a few ingredients we don't use on a regular basis. Another winning meal from Blue Apron!
Check out this link to see the recipe card and this link if you want to view it on your computer or iPad. It has some additional tips and tricks with videos.
Hope you all have a wonderful Wednesday!