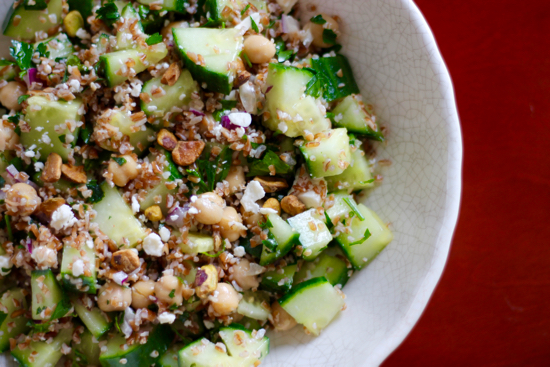 Summer is right around the corner, and there is no better time to start working fresh salads into the daily rotation. Produce is so plentiful right now, and I am loving every bit of it. When it comes to salads, I want them to be healthy and filling. People don't choose salad options to be unhealthy, but if you're not careful, it's very easy for them to become just that. By adding those fat ladened dressings, you can end up consuming more calories than you would on a greasy hamburger, and that's not cool. It's like false advertising!
I saw a mouth-watering picture on Instagram from Jennifer Aniston when she took over Living Proof's account for the day. It was this Bulgur Salad she created. According to Courtney Cox, she's always had a way with salads. They would always eat the "Jennifer salad" on the set of Friends and it became their ritual for lunch for 10 years.
Ross + Rachel forever <3
If they could eat a similar salad every day, for 10 years, it must be good. Guess what, it really is that good! It's cool, refreshing, healthy and filling with cucumbers, garbanzo beans, feta & pistachios! A winner all around. You can make it ahead of time and keep in the fridge for a couple of days and it tastes just as good as the day you made it.
Hey, salad…How you doin?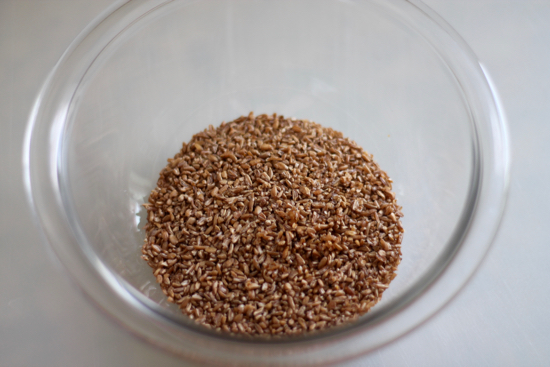 Start off by measuring out your bulgur and put it in a medium-sized bowl.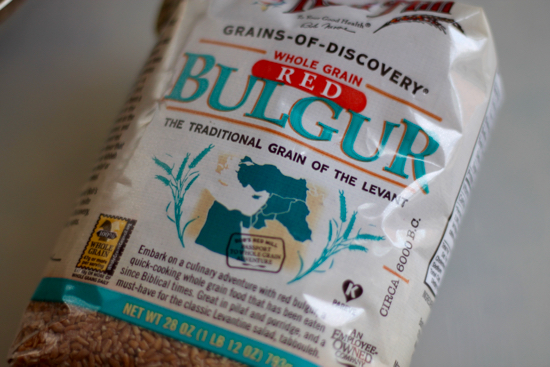 I used a red bulgur and it was AWESOME! This stuff has a good amount of fiber and a wonderful nutty flavor that's perfect in this salad.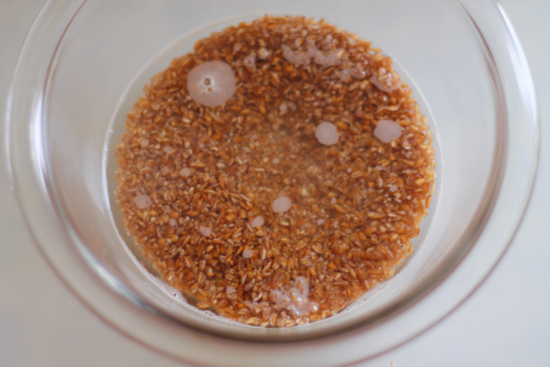 Pour an equal amount of boiling water over the grain and let sit for one hour until all the water is absorbed.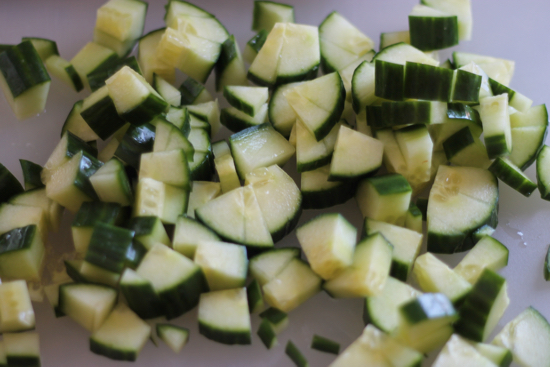 In the meantime, chop up your cucumbers.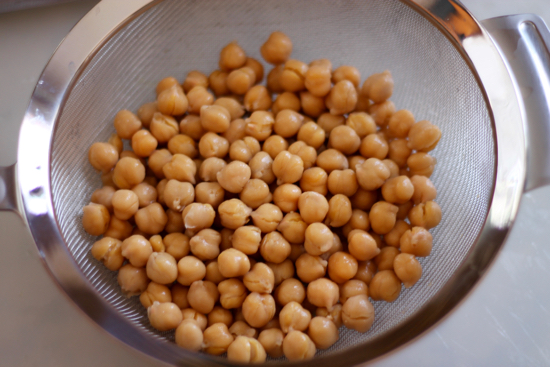 Drain and rinse your garbanzo beans. These are also rich in fiber which is going to keep you fuller for longer.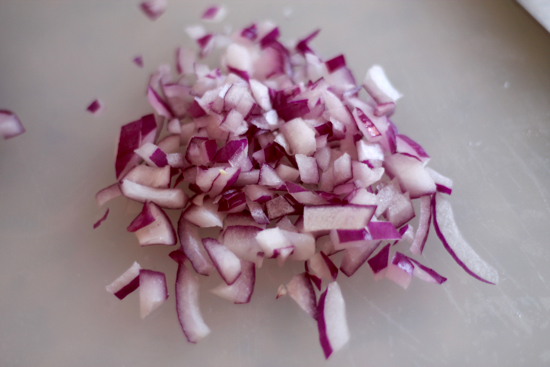 Mince up the red onion.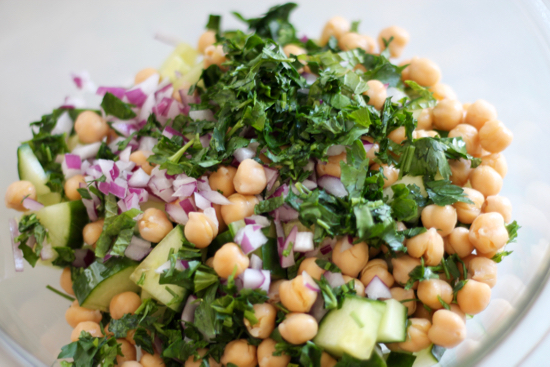 Throw it all in a bowl with some chopped parsley and mint.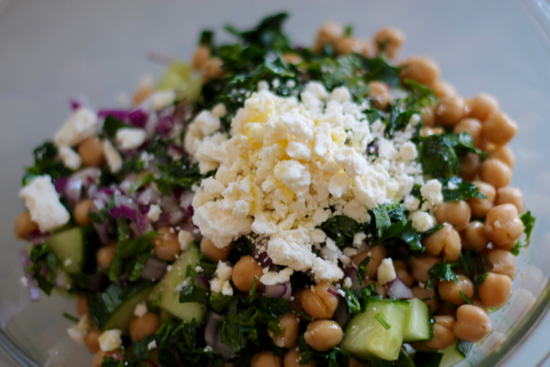 Crumble some feta cheese right over the top.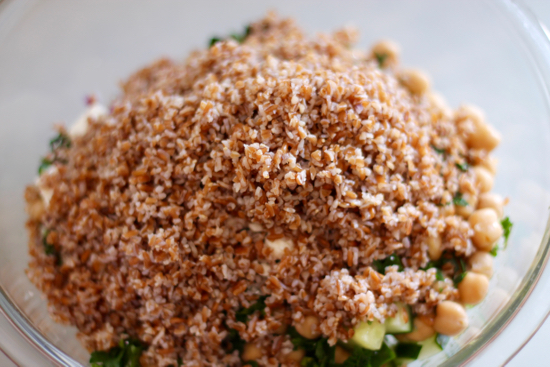 Add in the bulgur and give a quick toss.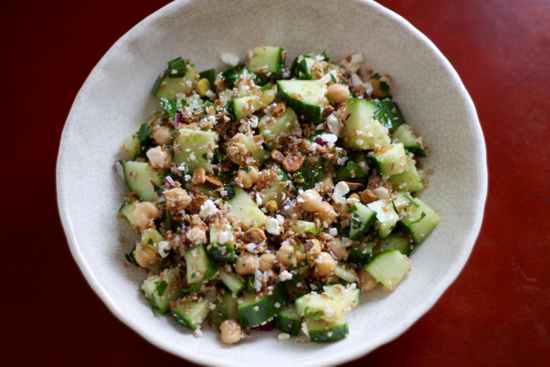 Finally, sprinkle on some shelled pistachio nuts for a little crunch.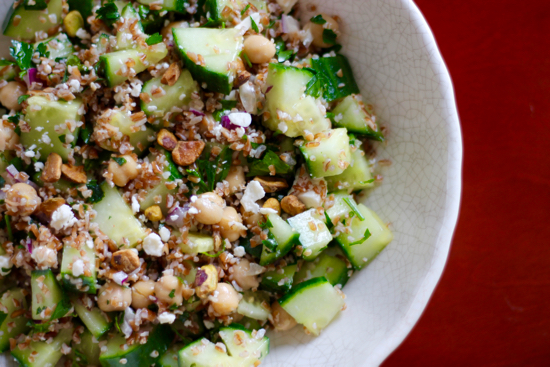 This salad is so fresh and very filling. If you're making the salad ahead of time, leave off the pistachios until you're ready to eat. You don't want them to get soggy.
Have a happy and healthy week!
XO, Sarah

Bulgur Salad
Ingredients
1 cup bulgur
1 cup boiling water
2 cucumbers, diced
1 (15oz.) can garbanzo beans, rinsed and drained
⅛ cup red onion, minced
1 Tablespoon fresh parsley, chopped
1 Tablespoon fresh mint, chopped
¼ cup crumbled feta cheese
¼ cup shelled pistachios
Instructions
Combine bulgur and boiling water in a bowl and let it sit for 1 hour until all the water is absorbed.
In a large bowl, add in cucumbers, garbanzo beans, red onion, parsley, mint, feta cheese and soaked bulgur. Give a quick toss.
Top with shelled pistachios and serve.
I'm sharing this recipe with my friends over at our weekly
Fiesta Friday Party
co-hosted by
Kaila @ GF Life 24/7
and
Laurena @ Life Diet Health
.