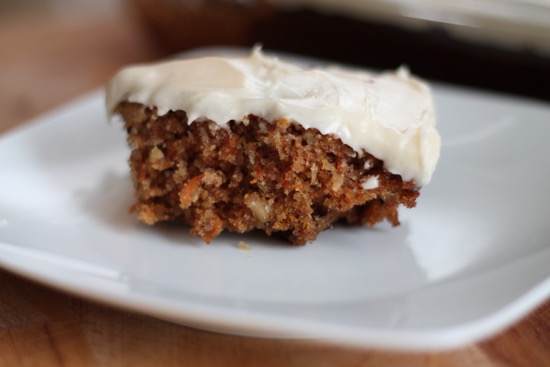 A moist, lightly spiced cake topped with decadent cream cheese frosting. That's what I like to call a WINNER! Carrot Cake with Cream Cheese frosting is one of my favorites.
Confession: I don't make a lot of non-chocolate desserts because my husband is a self-proclaimed chocoholic. Although, he did order apple cobbler the other night at dinner, so maybe I'm rubbing off on him. I, however, and am self-proclaimed creamcheeseaholic. Yes, that's a word, no need to look it up.  When this cake and this frosting come together, they become a match made in dessert heaven. It's my Mama's recipe and you couldn't ask for anything more. Thanks Mom!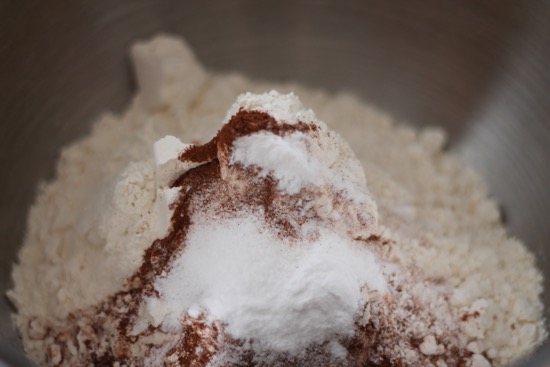 Start by whisking together the dry ingredients.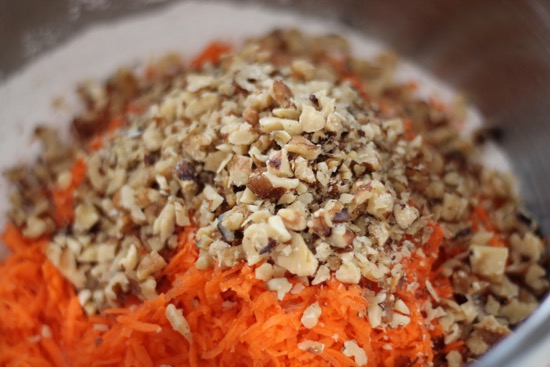 Next, add in carrots and walnuts.
In a separate bowl, combine the wet ingredients.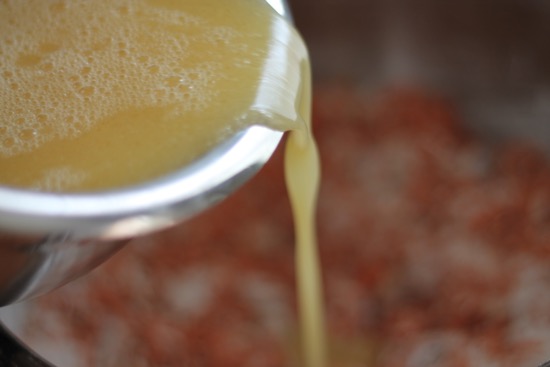 Pour this liquid love into the dry bowl.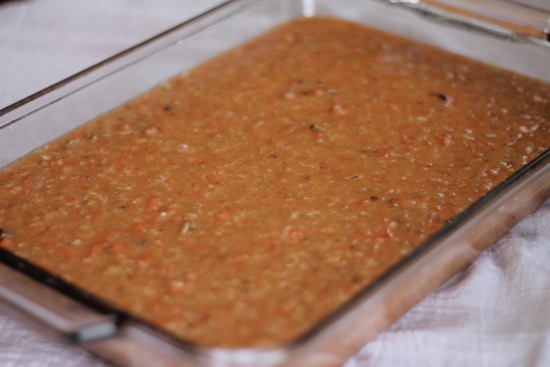 Mix together and pour in a 9×13 baking dish.
I did not lick the spoon, or the bowl. That would be wrong.
Bake the cake for 30 minutes.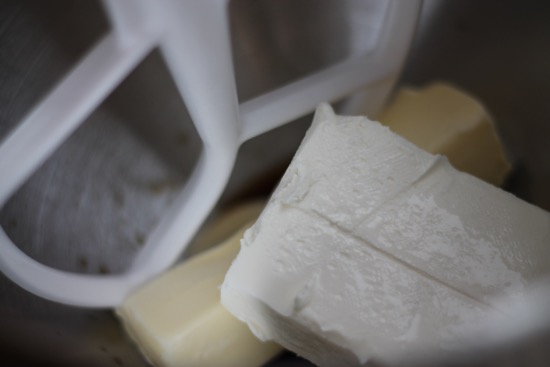 In the meantime beat together the butter, cream cheese and vanilla.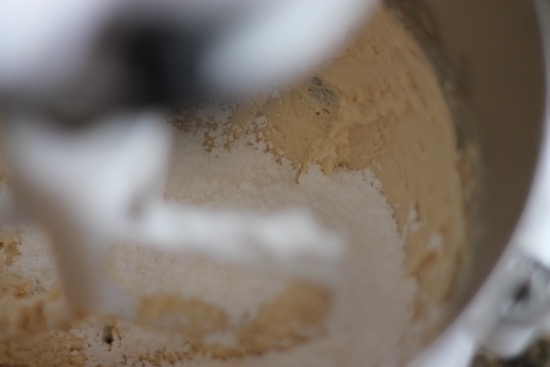 Slowly add in the powdered sugar until you reach the perfect spreadable consistency. This was 4 cups for me.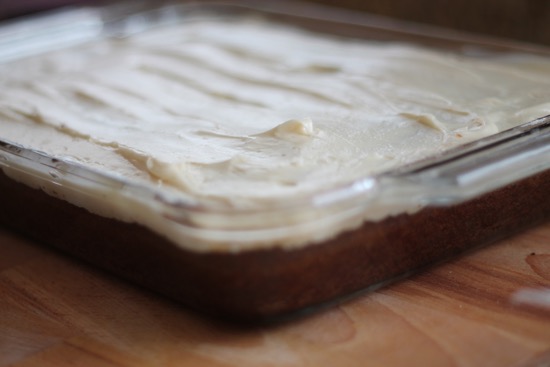 Once the cake has cooled, gently spread the frosting over the top. If you do this while it's warm, the frosting will melt and you will be sad. Don't be sad, do it right.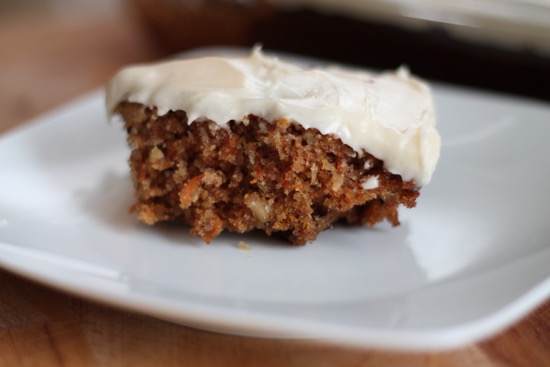 Slice and devour!
XO, Sarah
Carrot Cake
Ingredients
2 Cups Sugar
2 Cups Flour
2 Teaspoons Ground Cinnamon
2 Teaspoons Baking Soda
1 Teaspoon Salt
1 Cup Shredded Coconut
2 Cups Shredded Carrots
1 Cup Chopped Walnuts
1½ Cups Vegetable Oil
3 Eggs
2 Teaspoons Vanilla Extract
6 oz. Pineapple Juice
Instructions
Preheat oven to 350.
Whisk together sugar, flour, cinnamon, baking soda and salt.
Stir in coconut, carrots and walnuts.
In a separate bowl, whisk together oil, eggs, vanilla and pineapple juice.
Pour wet mixture into the dry mixture. Mix until thoroughly combined.
Pour cake batter, into a greased 9x13 baking dish. Bake for 30-45 minutes until a toothpick inserted in the center comes out clean. Let cool completely before frosting.
Cream Cheese Frosting
Ingredients
8 oz. Cream Cheese (softened at Room Temperature)

½ Cup Butter (softened at Room Temperature)

2 Teaspoons Vanilla Extract
4 Cups Powdered Sugar
Instructions
In a bowl, beat together cream cheese, butter and vanilla until light and fluffy.
Gradually add 1 cup of powdered sugar at a time until frosting is spreadable consistency.