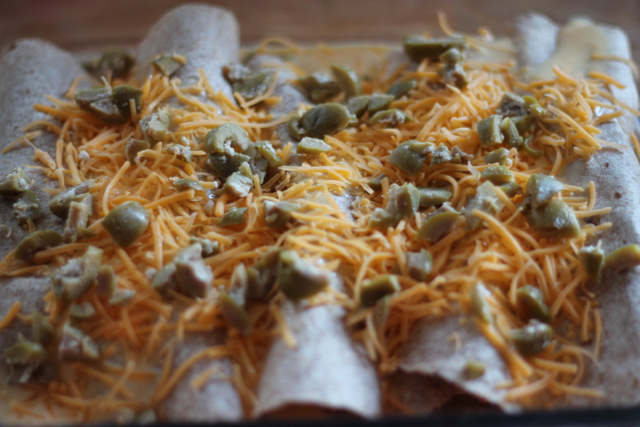 These chicken enchiladas are stuffed to the max with with cheese and the tasty flavors of  scallions, red pepper flakes, salsa and green olives. Yes, I said green olives! My favorite pizza toppings as a child were pepperoni and green olives. It adds this wonderful salty bite that is TO. DIE. FOR. I can't seem to find a pizza place near me now that has green olives as a topping, so I usually just chop up my own and throw them on top. You can imagine my heart's delight when I saw this recipe <3 Let's break it down so you can get to eating these delicious yums!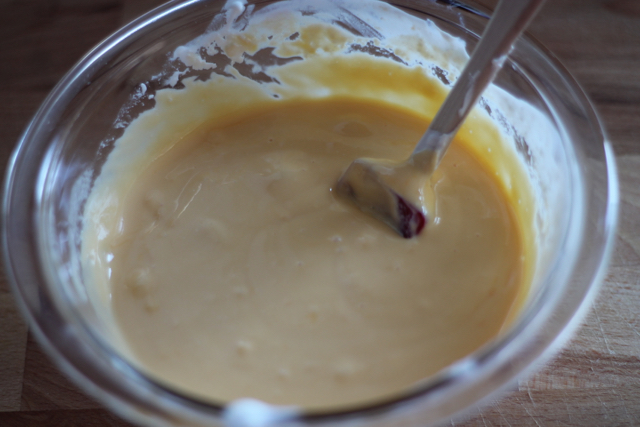 This bowl contains the melty goodness of Velveeta cheese and sour cream. Please hold your applause til the end. Okay, maybe just a little squeal!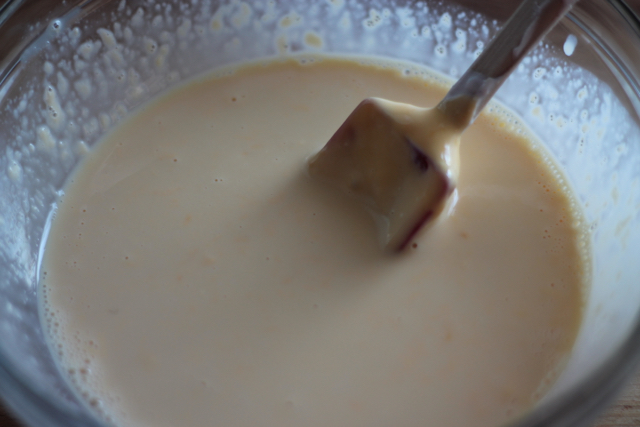 Back to business now, add in some evaporated milk to thin it out. Set a little of this aside, you'll need to it pour on top of the enchiladas later.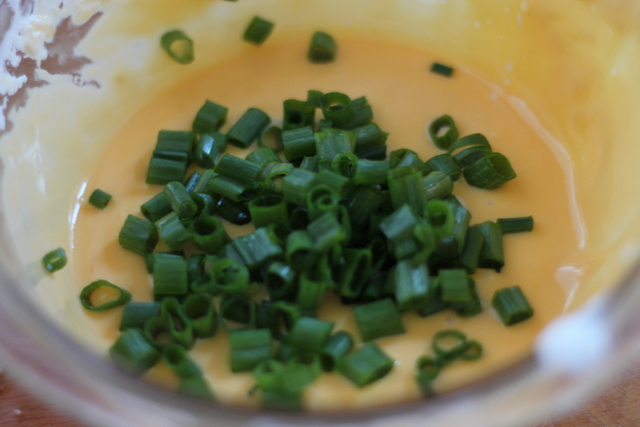 Chop up some scallions, add those in…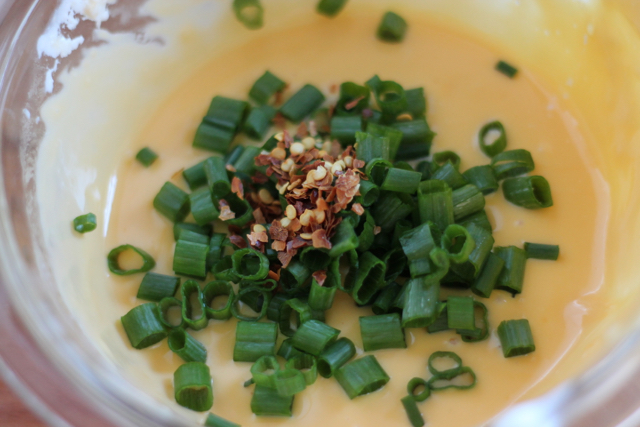 and a pinch or two of red pepper flakes.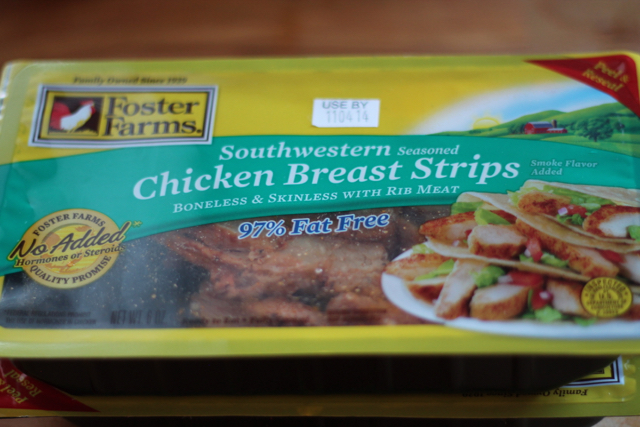 Confession…perhaps it's obvious from the photo above, but I bought these pre-cooked chicken breast strips instead of making my own. And you know what, I liked it. Rebel me!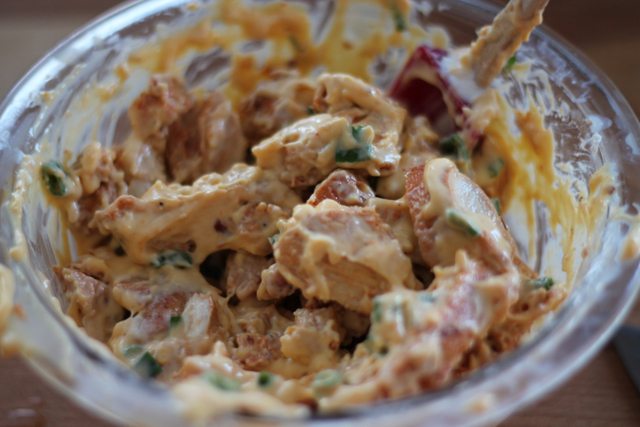 Add that chicken to that cheesy mixture. Please do get a big enough bowl so you don't make a mess like me.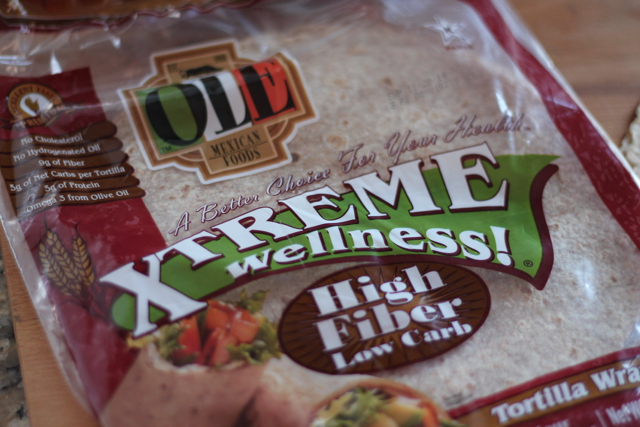 I'm obsessed with these tortilla wraps! They're the first high fiber ones I've come across that are actually soft and don't taste like cardboard.  Ole!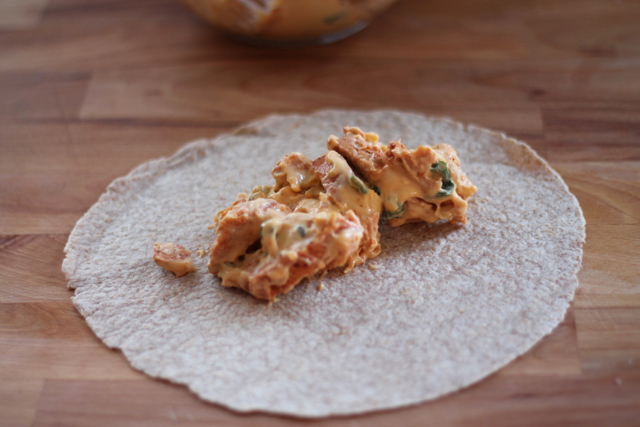 Now take a little of the cheesy chicken goodness, spread on the middle of a tortilla…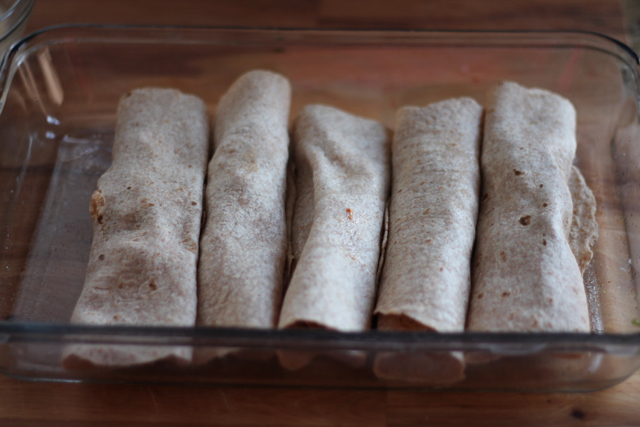 and roll them up leaving the ends open.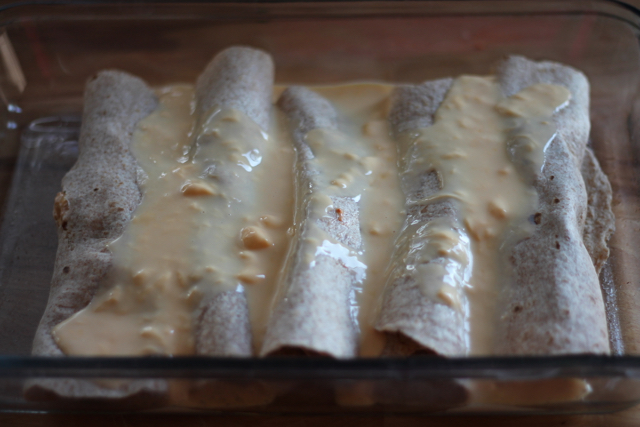 Remember that liquid gold we set aside from earlier, it's showtime. Pour that over the enchiladas.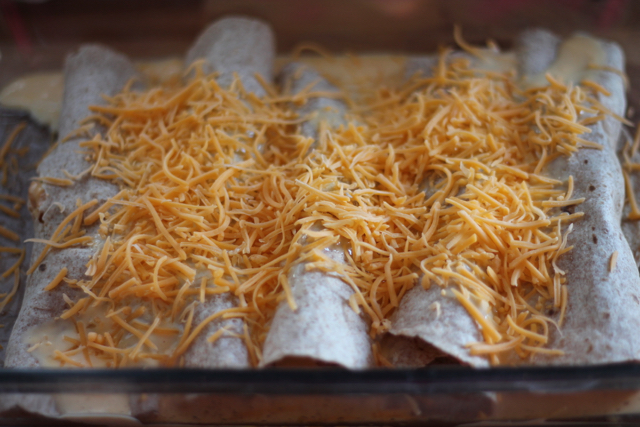 Incase you didn't think there was enough cheese, sprinkle on some shredded cheddar.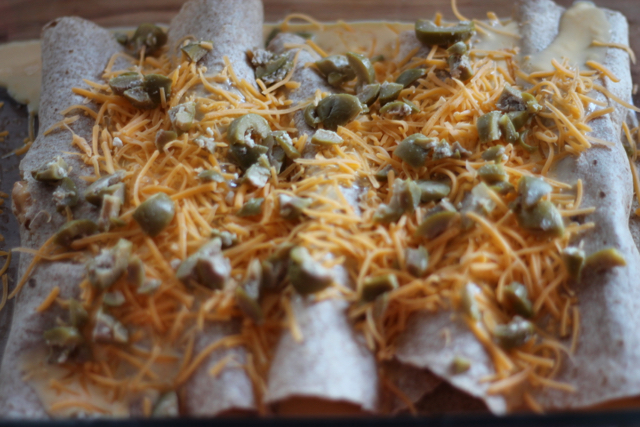 The best part for last, GREEN OLIVES!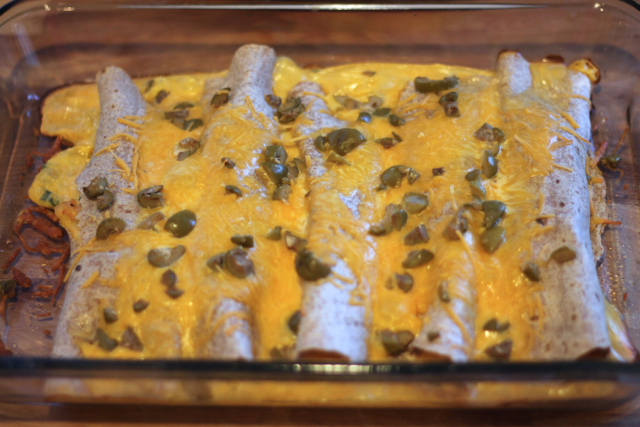 Bake that baby up until the cheese bubbles.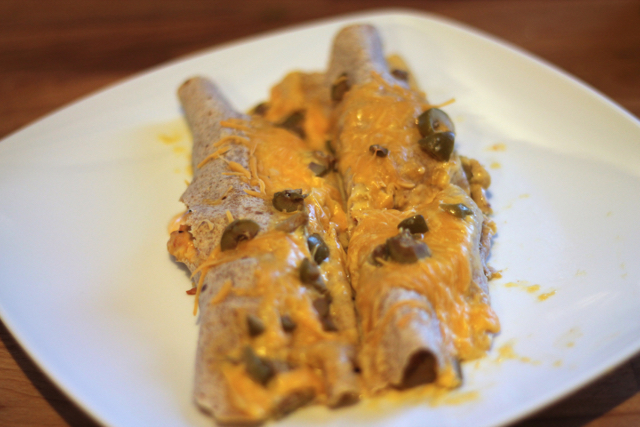 Grab a fork, you know what to do 😉 Oh, and put some salsa on top. I couldn't  wait one more second to dig in. Salsa only made it on my second enchilada.
Cheesy Chicken Enchiladas
Ingredients
8 oz Velvetta
1/2 cup sour cream
1/4 cup evaporated milk
1/4 cup scallions
1/4 tsp crushed red pepper flakes
3 cups (chopped) cooked skinless boneless chicken breasts
5 medium whole wheat tortillas (or any kind you like)
1/4 cup shredded sharp cheddar cheese
6 medium (chopped) green olives
1/4 cup  salsa
Directions
Preheat oven to 350ºF. Coat a 9-inch glass baking dish with cooking spray.
In a microwave-safe bowl, combine cheese product and sour cream; cover and microwave on high power until cheese melts, about 1 1/2 to 2 minutes. Remove half of melted cheese to a small bowl and stir in evaporated milk; set aside. Add scallions, red pepper flakes and chicken to remaining cheese mixture; stir to coat.
Spoon about 2/3 cup of chicken mixture down center of each tortilla; fold in sides of tortilla to cover filling and place tortillas in a single layer in prepared dish; spoon remaining cheese sauce over top and then sprinkle with shredded cheddar cheese and olives.
Bake until cheese topping is bubbly, about 20 to 25 minutes. Serve with salsa. Yields 1 enchilada per serving.
Recipe adapted from Weight Watchers
I'm bringing this recipe over to my food blogging besties at the Fiesta Friday virtual party. Come join us!
Also don't forget, today's the last day to enter the Fit Foodie 5k Giveaway!