Have no idea what's for dinner tonight? 3 ingredients is all you need. Weight Watchers Fans, only 4 points per crescent dog. I warn you, this recipe is very complicated 😉 Check the bottom of the page for some amazing topping ideas!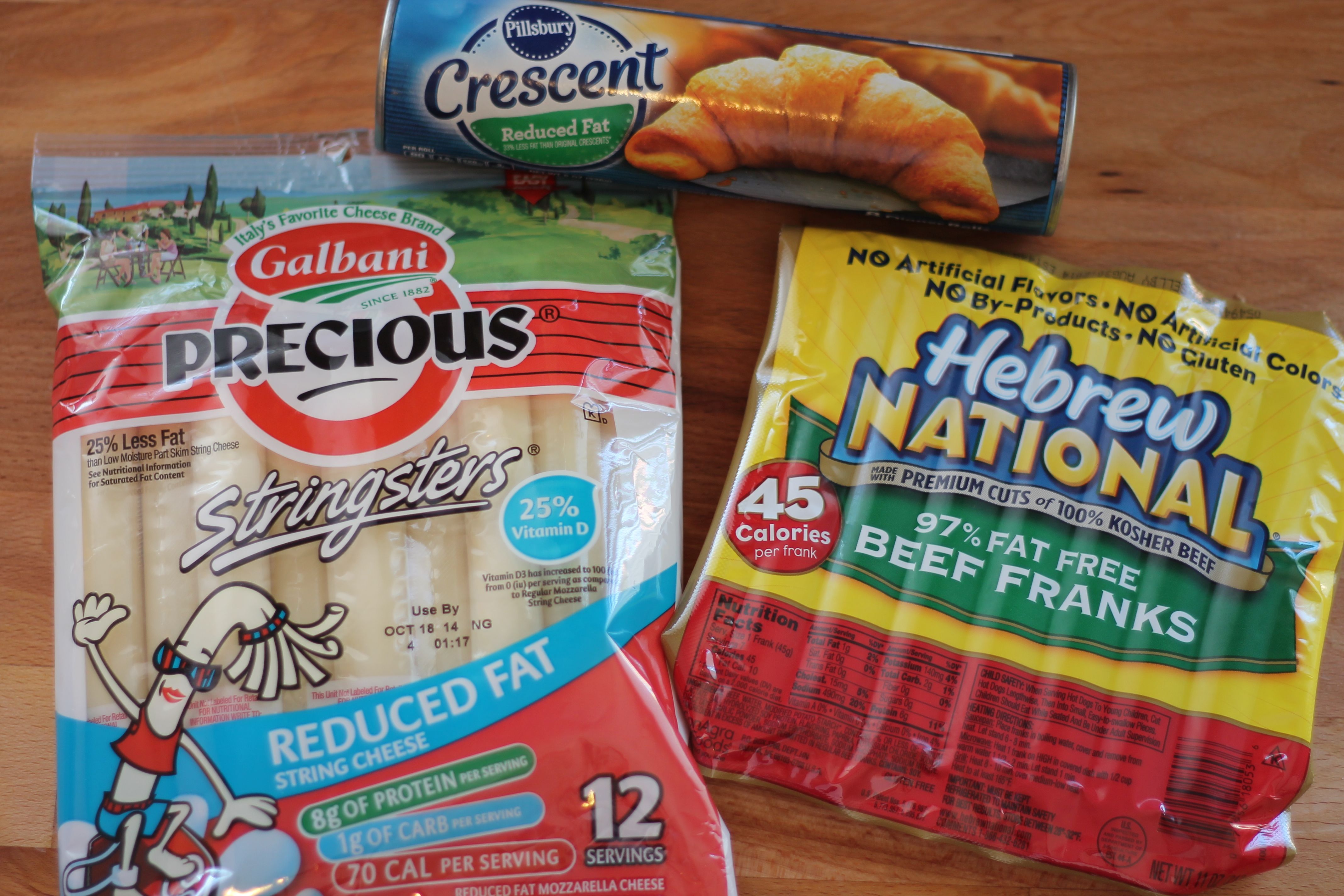 Get your ingredients together…I told you it was going to be complicated! I went reduced fat everything. With these ingredients I can usually never tell the difference, more importantly, neither can the husband!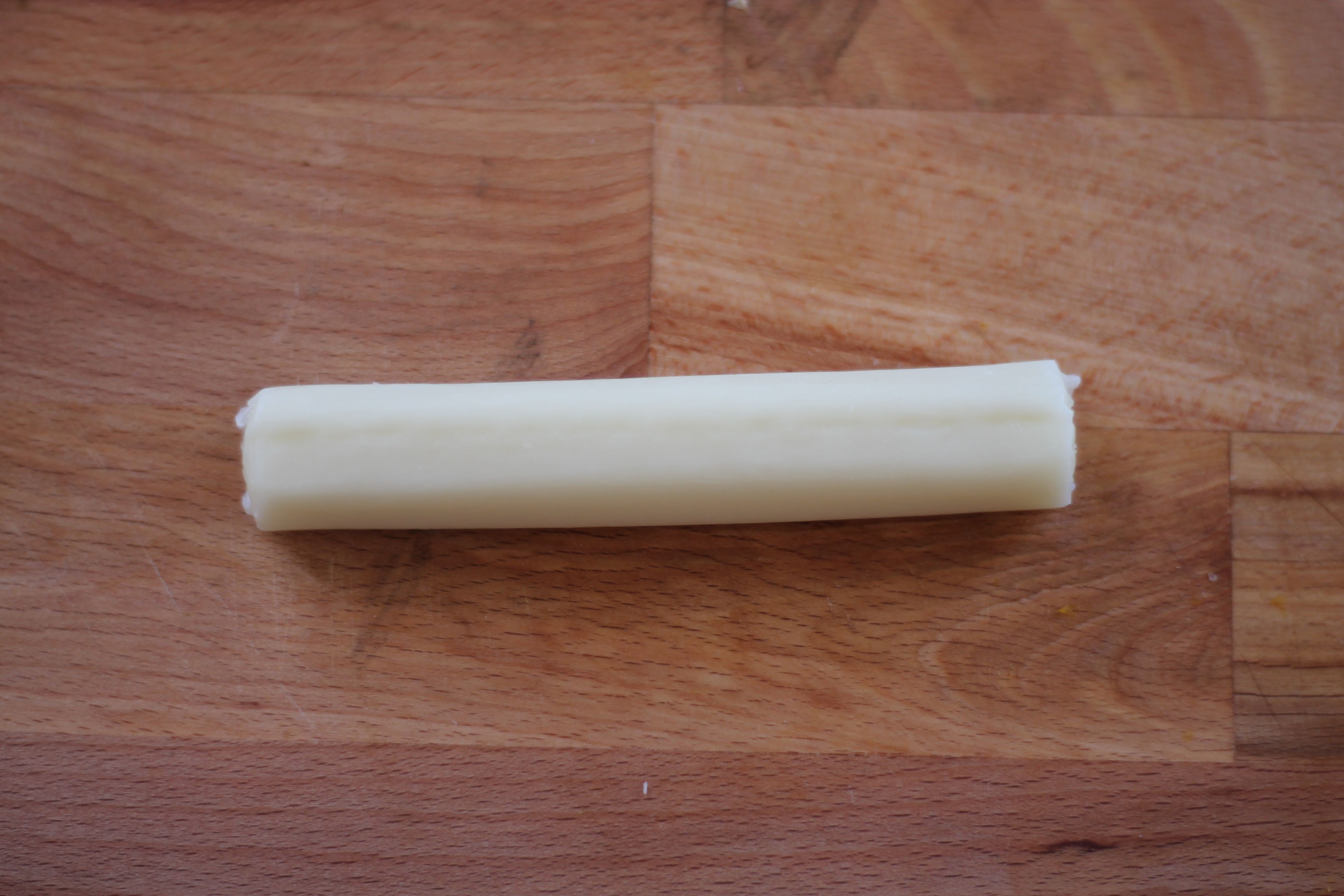 Unwrap 3 pieces of string cheese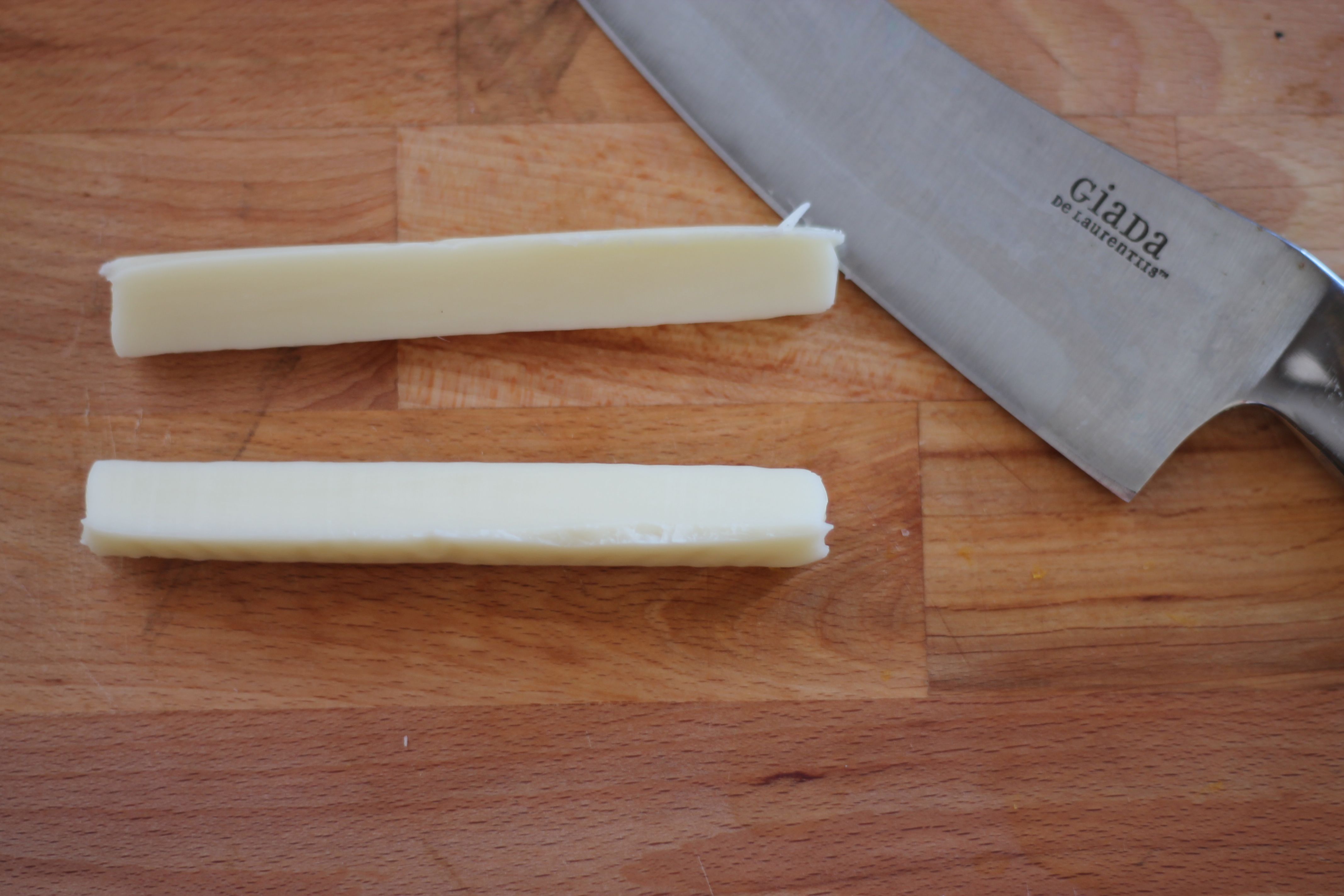 Slice in half lengthwise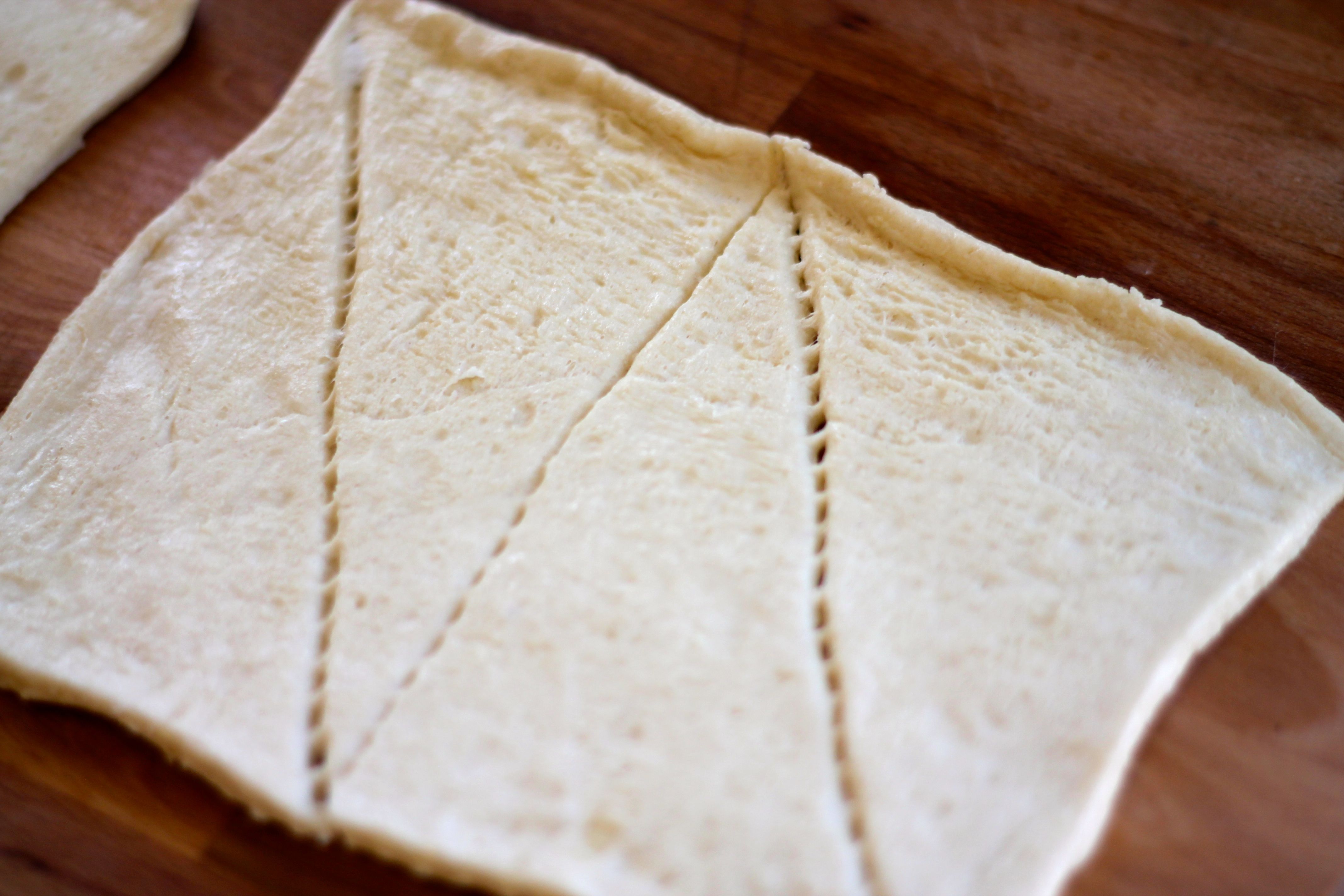 Unroll the crescent rolls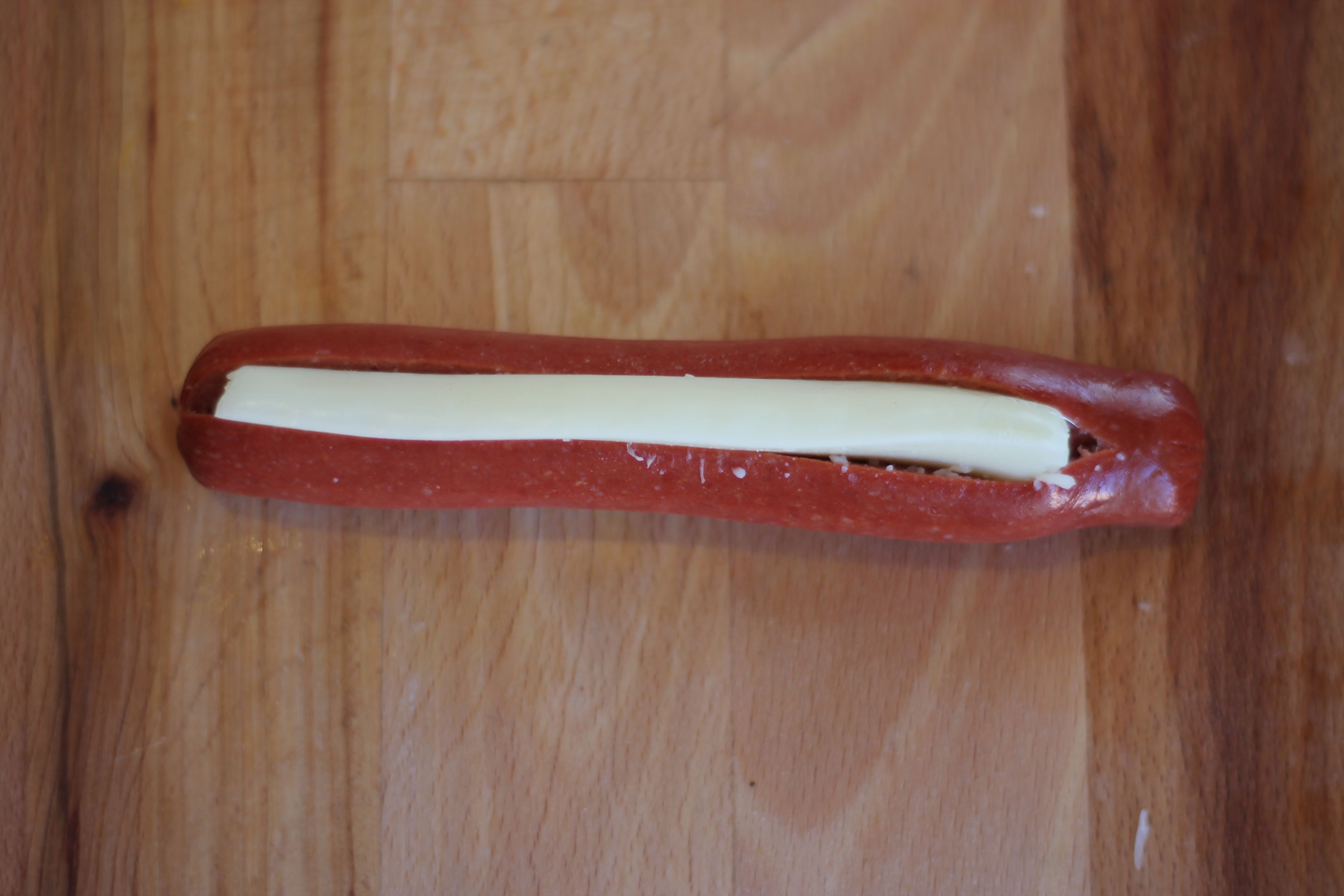 Take your dogs, and make a slit all the way down the length of the dog, careful not to go too deep so you cut all the way through. You just want to make a slit for the cheese to fit into.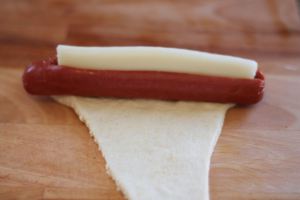 Once you've made you slit and inserted your half slice of string cheese, place at the end of your crescent roll…
And roll up!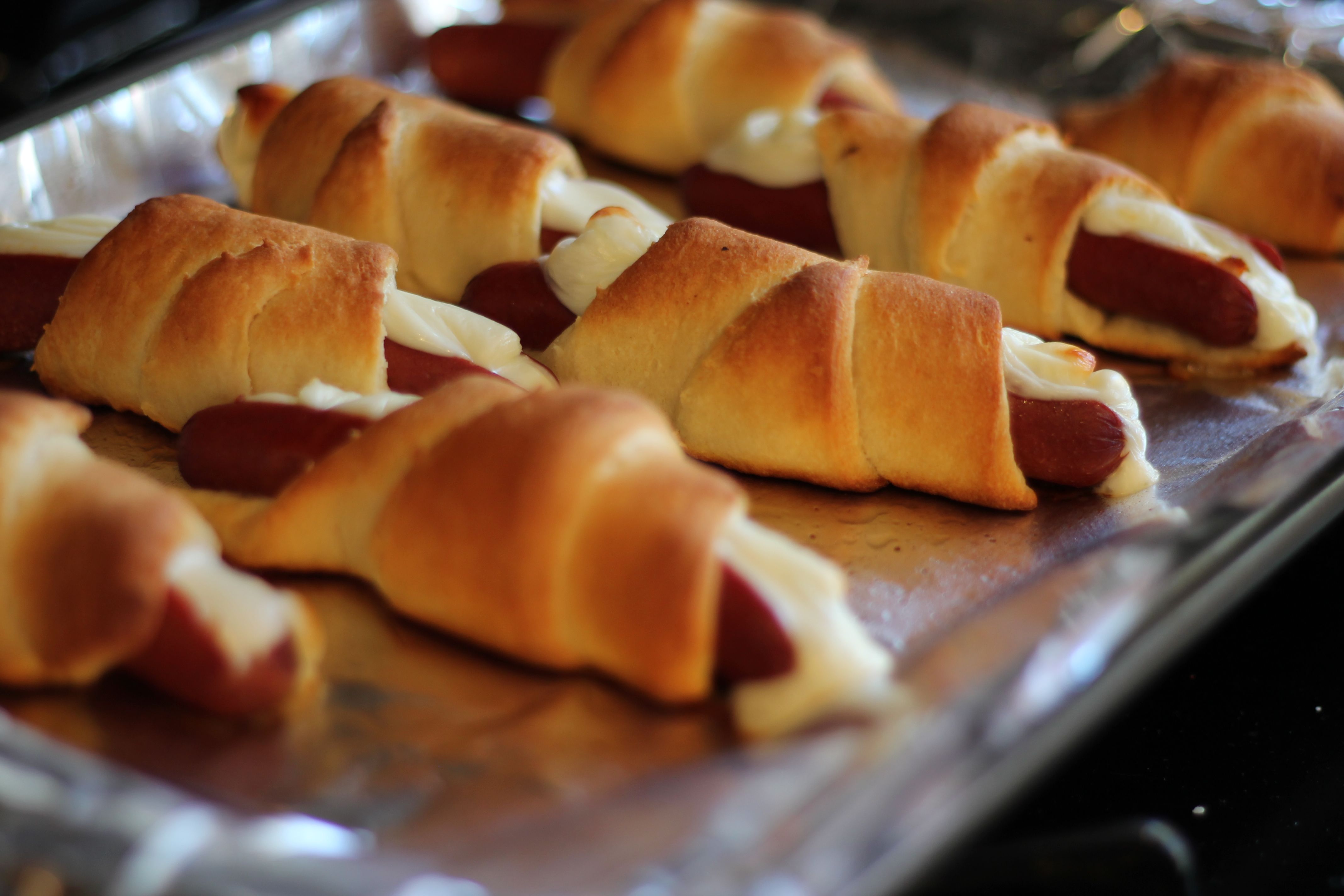 Bake at 375 degrees for 15 minutes until the crescent rolls are nice and golden brown and the cheese is melted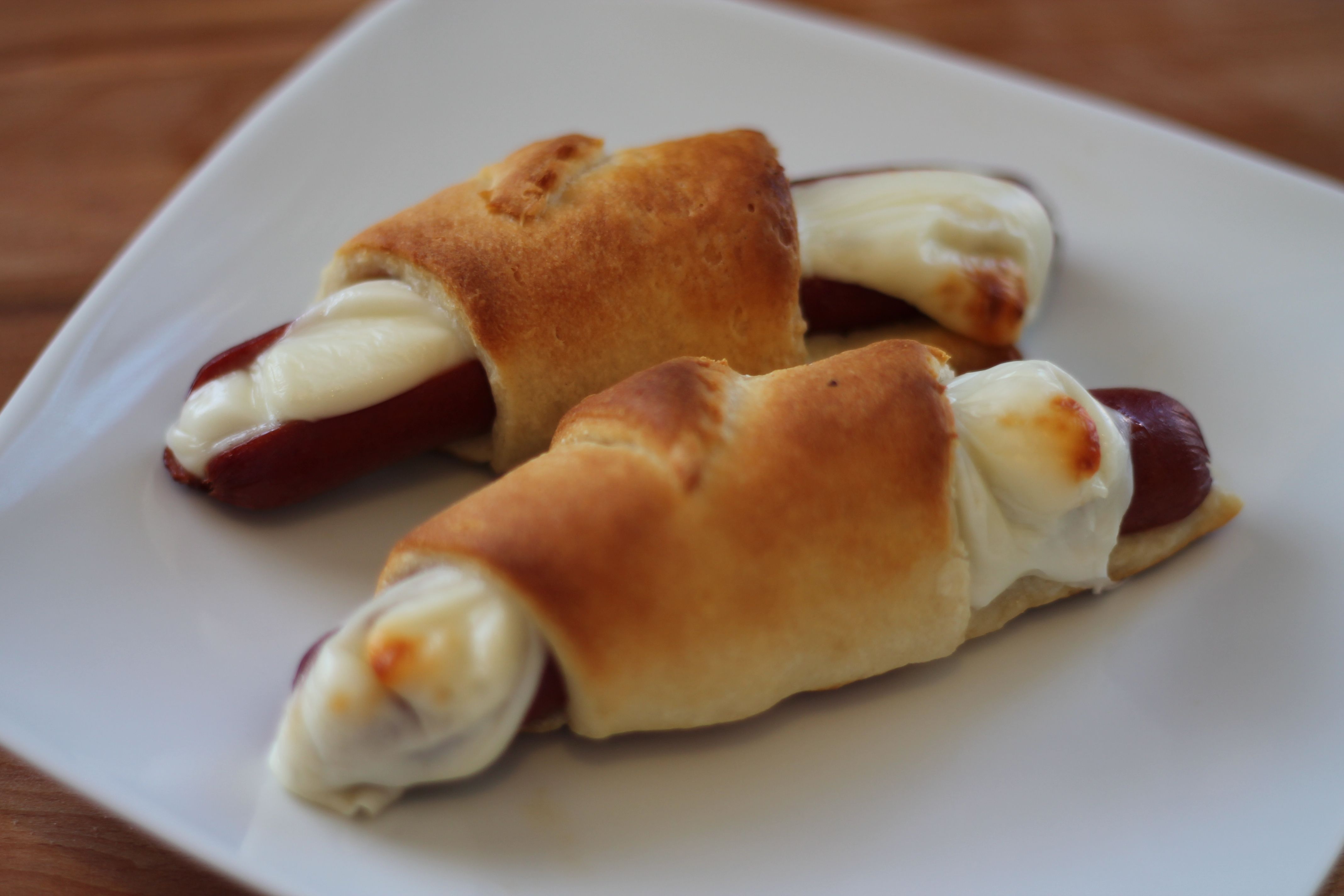 Plate and eat! In 20 minutes, you've got dinner 🙂
Enjoy!
Ingredients
1 can of reduced fat crescent rolls
1 pack of reduced fat hot dogs
3 pieces of reduced fat string cheese
Directions
Preheat oven to 375 degrees. Unwrap string cheese and cut in half lengthwise. Cut a slit along the length of each hot dog, careful not to cut all the way through. Put 1 string cheese slice into the slit. Put the hotdog on one of the crescent rolls and rollup. I used Hebrew National Hot Dogs, they come in a pack of 7 so I always have one crescent dog without cheese and one plain crescent roll. Bake in the oven for 15 minutes until crescent roll is nice and golden brown and the cheese is melted.
For 12 Amazing Hot Dog Topping Ideas, click here! What are your favorites?