This sandwich is one of my favorites! It has so much flavor and including marinating time, you can have it ready in about 45 minutes. It's also a healthy dish, coming in at only 7 Weight Watchers points, depending on the type of bread you use. I've been really enjoying making some of their recipes, because you know they're good for you and they don't skimp on taste. My brother-in-law came over for dinner and commented on how awesome the flavor was!  He had no idea it was a lighter dish. You will not regret making this.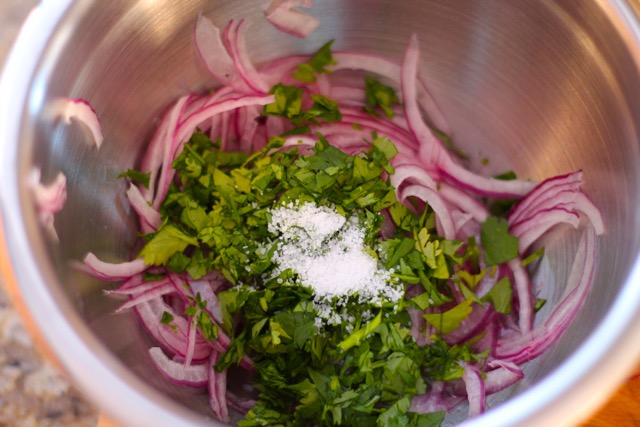 First up, get your onions, lime juice, cilantro and salt in a bowl.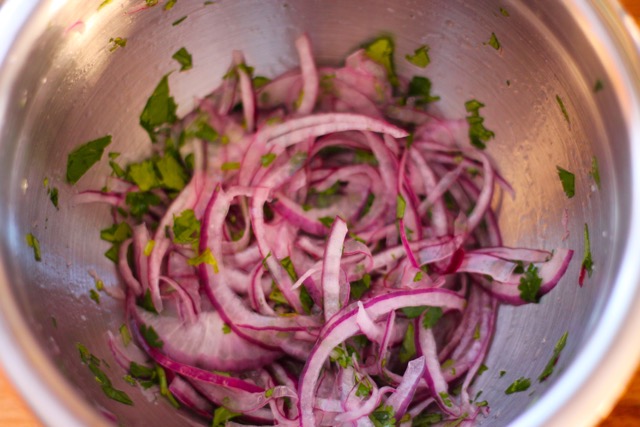 Mix it all together and let sit for about 45 minutes, stirring occasionally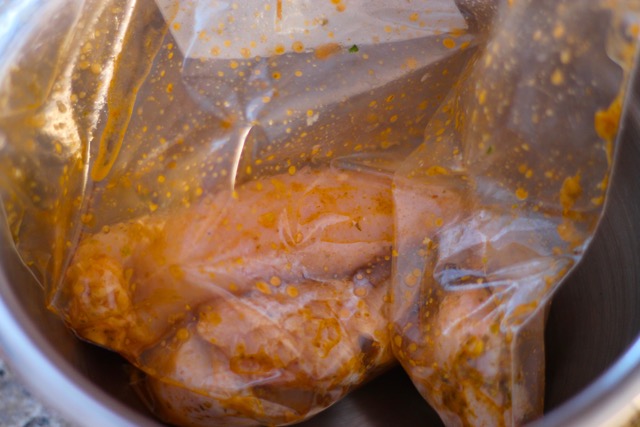 Next we're going to get the chicken marinating. I sliced 2 chicken breasts in half lengthwise to make thin cutlets. I put those in a zip top bag with lime juice,  salt, olive oil, hot sauce, cumin, oregano and garlic. Make sure chicken is evenly coated and stick in the fridge for 20 minutes. Have a glass of wine and relax 🙂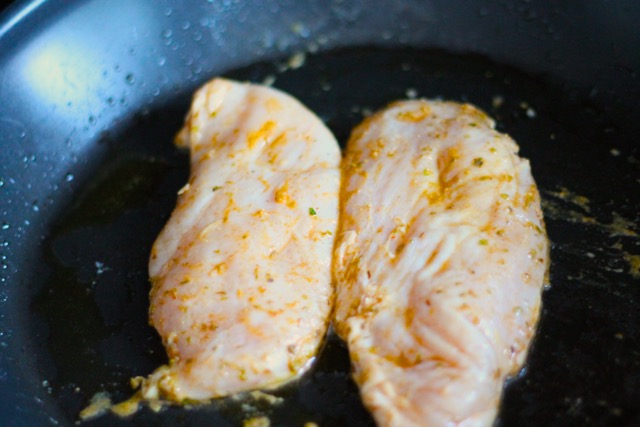 After the 20 minutes is up, add the chicken to a pan cooking about 4-5 minutes on each side until it is cooked through.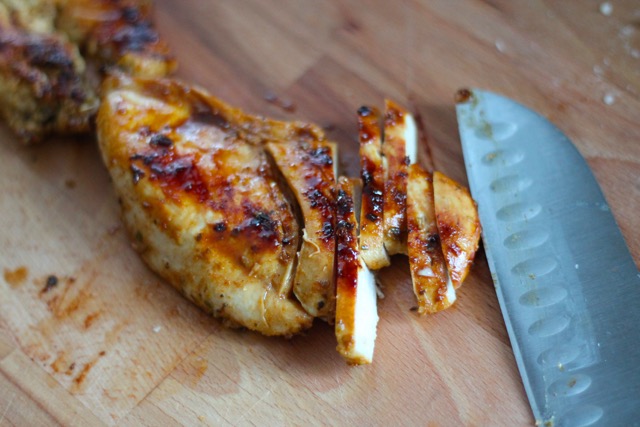 Put the chicken on a board and thinly slice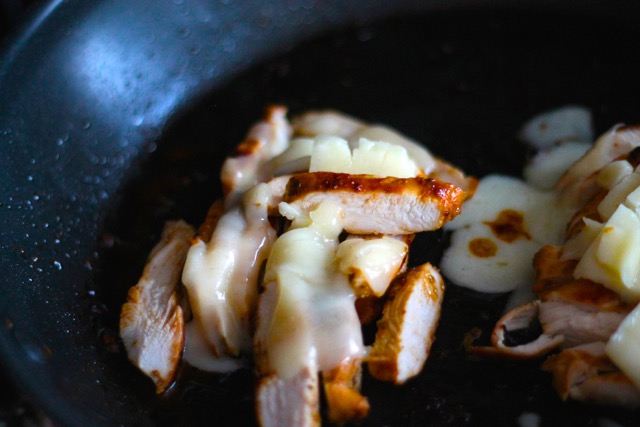 If you're like my husband, and demand cheese, you could put the chicken back in the warm pan (heat off) and sprinkle on your favorite cheese. Place a cover on the pan and let the leftover heat do the melting for you.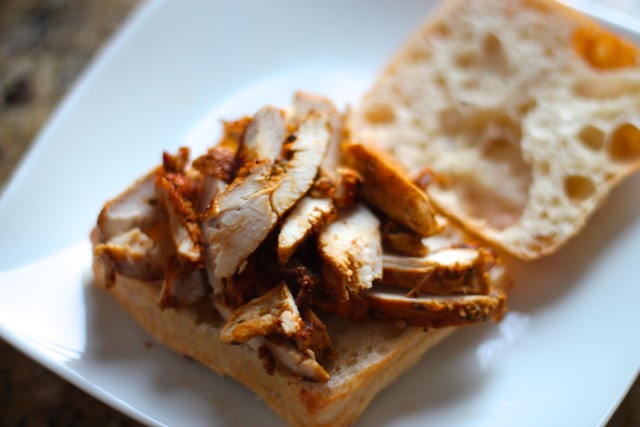 Now get your favorite bun and place some of that delicious chicken on it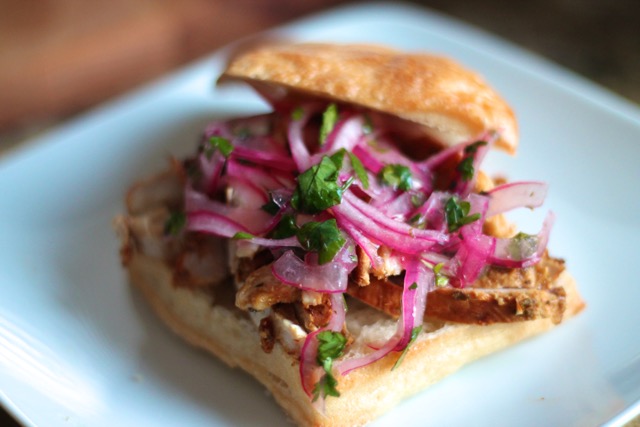 Top it with the pickled onions and you've got yourself one tasty sandwich!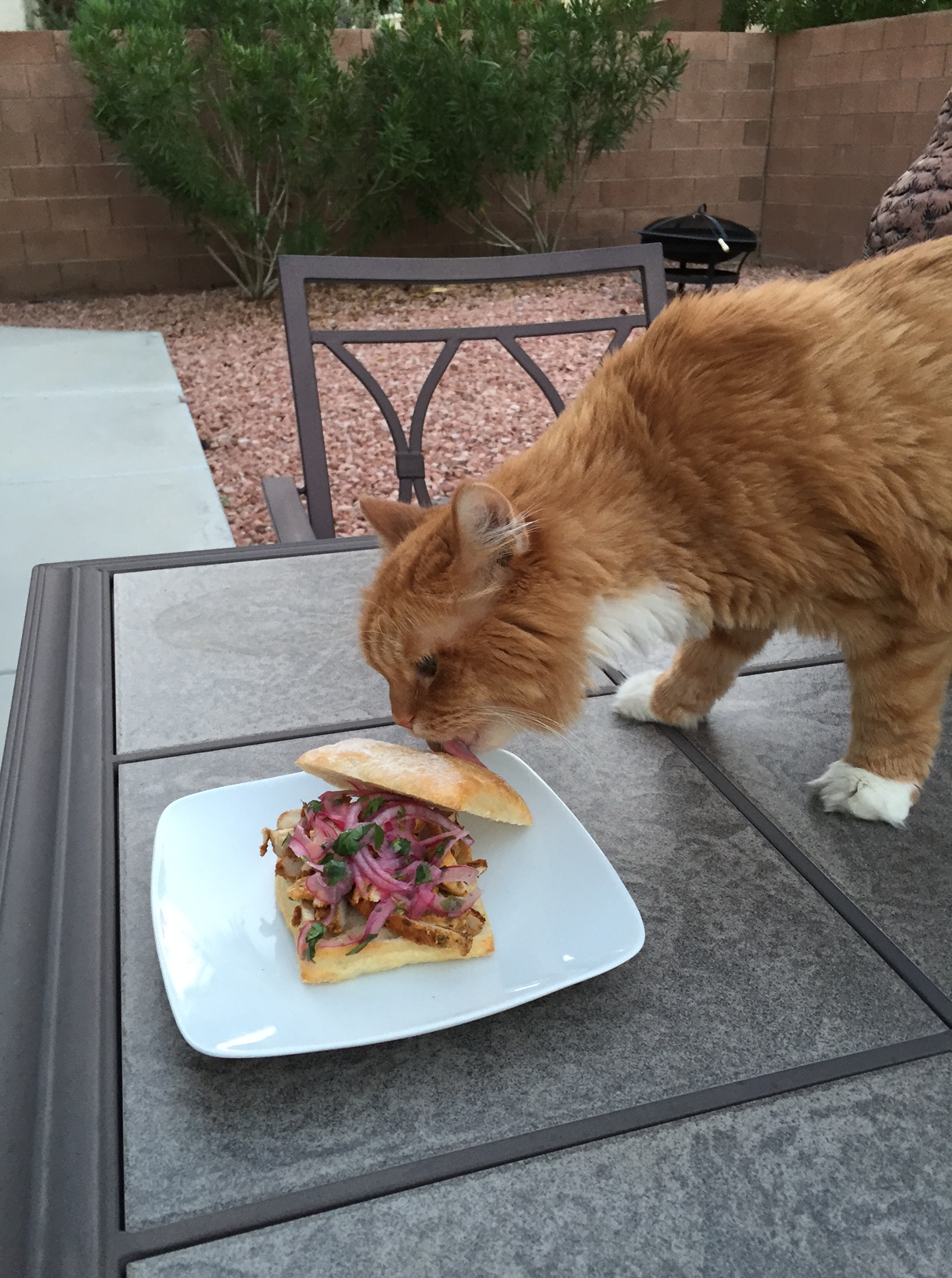 Even my cat agrees. My husband took this picture and texted it to me while I was assembling his sandwhich. He's a keeper 🙂
Cuban Chicken Sandwiches
Ingredients
1 cup(s) (sliced) uncooked red onion(s), thinly slivered, rinsed under cold running water
6 Tbsp fresh lime juice, divided
3 Tbsp cilantro, fresh, coarsely chopped (plus extra for garnish)
3/4 tsp table salt, divided, or to taste
2 tsp olive oil, extra virgin
1 1/2 tsp hot pepper sauce
1 tsp ground cumin
1 tsp dried oregano
1 tsp minced garlic
1 pound(s) uncooked boneless skinless chicken breast(s), thin cutlets
2 spray(s) cooking spray
4 item(s) thin sandwich bread, lightly toasted
Directions
In a medium bowl, combine onions, 1/4 cup lime juice, cilantro and 1/4 teaspoon salt; toss to mix. Let stand, tossing occasionally, until slightly wilted, about 45 minutes.
Meanwhile, in a large bowl, combine remaining 2 tablespoons lime juice, 1/2 teaspoon salt, oil, hot sauce, cumin, oregano and garlic. Add chicken to bowl and turn to coat; let stand 20 minutes, turning occasionally.
Coat a large nonstick skillet with cooking spray and heat over medium-high heat. Add chicken (discard marinade) and cook, turning once, until chicken is cooked through, about 8 to 10 minutes.
Remove chicken to a cutting board and thinly slice.
To make sandwiches, layer 1/4 of sliced chicken and then 1/4 of pickled onions on each roll bottom. Drizzle with any juices in bottom of bowl and then sprinkle with cilantro (optional); cover with roll tops. Yields 1 sandwich per serving.
Recipe Courtesy of Weight Watchers