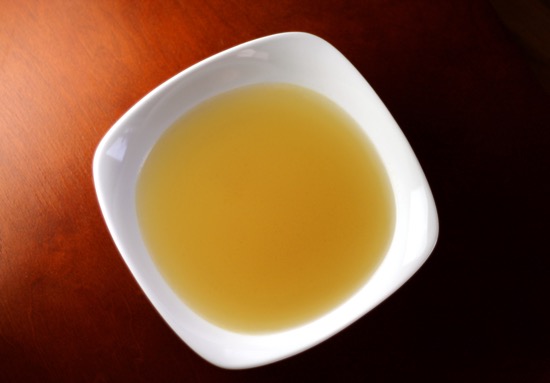 Everyone needs a good detox now and again. I'm sure we can all admit, that we probably over did it in the indulgent food department over the past couple of months. Our bodies need a little healthy break after all that goodness. This is a clean and simple recipe that is warm and soothing. It can be sipped for breakfast, lunch or dinner. Adding in a lean protein and vegetables would make it a perfect meal. You can freeze it in ice-cube trays that are easy to heat up anytime. I got this recipe from Giada's Feel Good Food Cookbook. It's full of delicious and healthy recipes. It's necessary to mix those in once in a while 😉 Balance in everything, right?
Let me show you just how easy this recipe is.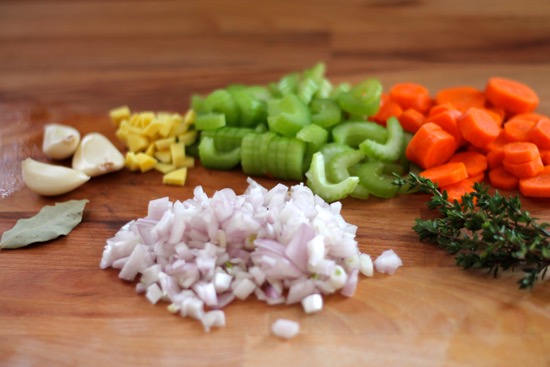 Prep your veggies and spices.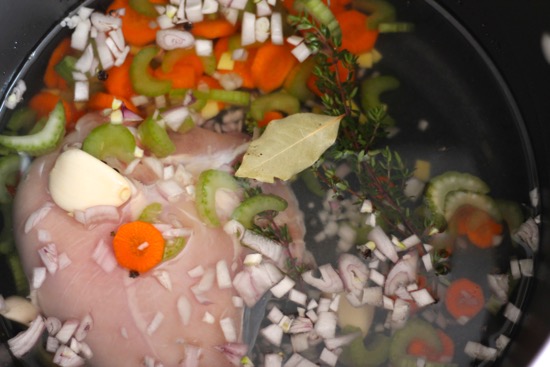 Pour 6 cups of water to a medium pot. Add in chicken, veggies and spices. Bring to a boil, reduce heat and simmer for 1 hour.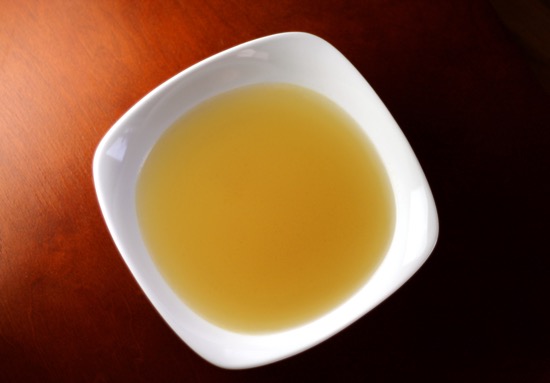 Strain broth, reserving chicken and vegetables for another use.
How easy is that! Cheers to a healthier you!
Detox Broth
Ingredients
1 (12-ounce) bone-in, skinless chicken breast
2 medium carrots, peeled & chopped
2 celery stalks chopped
1 Inch fresh ginger, peeled & chopped
3 garlic cloves, peeled
2 shallots, thinly sliced
6 sprigs of fresh thyme
8 whole black peppercorns
⅛ tsp ground cloves
1 dried bay leaf
¼ tsp cinnamon
Instructions
Combine all ingredients in a medium pot.
Bring to a boil.
Reduce heat & simmer for 1 hour.
Strain the liquid, reserving the chicken & vegetables for another use.
Cool the broth & refrigerate for up to 2 days & freeze for up to 1 month.
Notes
Slightly adapted from Giada De Laurentiis Feel Good Food Cookbook