Good Morning Everyone! Here's a lazy Sunday breakfast you can whip up in no time at all.One of our favorite breakfasts. I've been making this every weekend for what seems like a couple of months now. It's so easy and yet impressive. You can change it up, add bacon on top, chives, cheese, whatever suits your fancy. DO NOT SUBSTITUTE THE BUTTER! Butter with eggs is a must! Don't argue, just do it.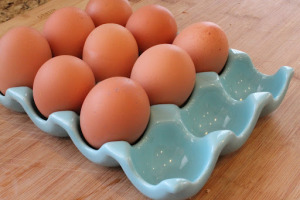 Get your eggs out, I've gotten a lot of questions about where I got my egg crate from, so for those of you who wanted to know, I bought it at Anthropologie.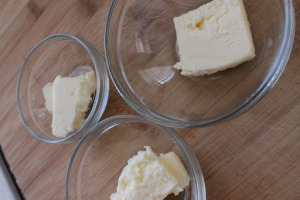 Get the butter, don't be shy here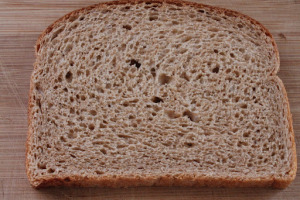 Grab a piece of your favorite bread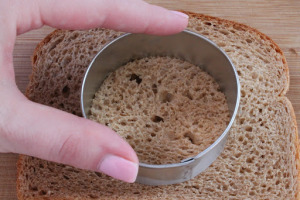 Use your biscuit cutter to cut a hole in the center. The rim of a glass would also work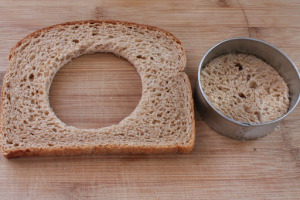 Pull it out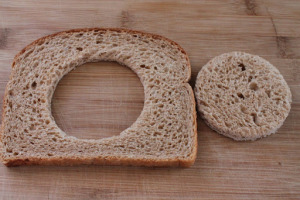 Pop out the center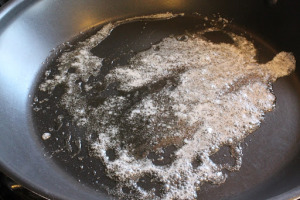 Melt the butter in your pan until it starts to bubble like so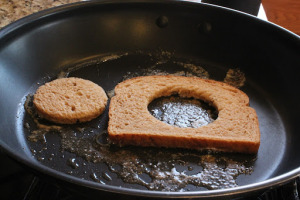 Add in the bread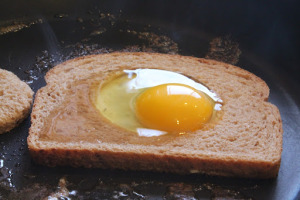 Carefully crack an egg into the center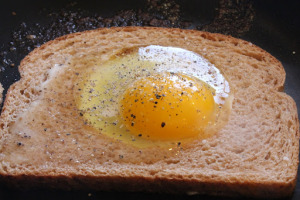 Top with a little salt and pepper
 After about a minute, flip it and adore your golden delicious buttery toast. Don't forget to flip your center disc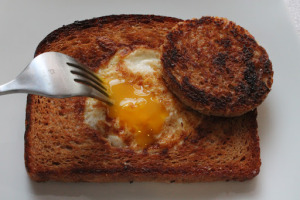 Plate, release the perfectly cooked yolk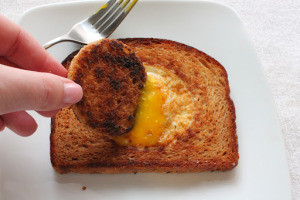 Dip and enjoy!
Egg In the Hole
Printable Recipe
Ingredients
* 1 slice Of Italian White Bread or whatever your favorite bread is (I'm currently loving the Orowheat White Italian)
* 1 Tablespoon Butter per Egg in the Hole
* 1 whole Egg
* Salt and Pepper to Taste
Directions
With a biscuit cutter or the rim of a glass, press a hole in the center of the slice of bread.
Heat a skillet over medium heat and melt butter. When the butter bubbles, place the piece of bread and the hole remnant in the skillet and crack the egg into the center of hole.
Cook for about a minute. Do not move the bread or things could get messy. Sprinkle the egg with salt and pepper. Flip it over with a spatula and salt and pepper the other side.
Cook until the yolk feels, to the touch, still soft without feeling overly underdone.
Plate, dip in your circle or deliciousness into the hole and enjoy!