I'm not a fan of uncooked tomatoes, in fact I will go so far as to pick every last one out of my dish if they're in it. Despite my distaste for them, this Gazpacho somehow makes my  heart swoon. Summer's nearing it's end, but you still have time to make this amazingly refreshing dish. I served it with garlic bread. I recommend making it the day before and parking in the fridge for 24 hours. The longer it sits, the better it tastes! You'll be using your food processor to do most of the chopping, so you can put this dish together in no time at all. Let's get to it!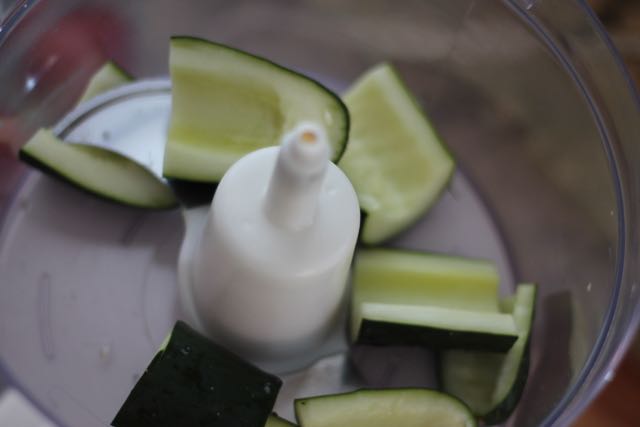 Cut the cucumber in half and seed. Chop it up into 2″ pieces to help out the food processor and pulse.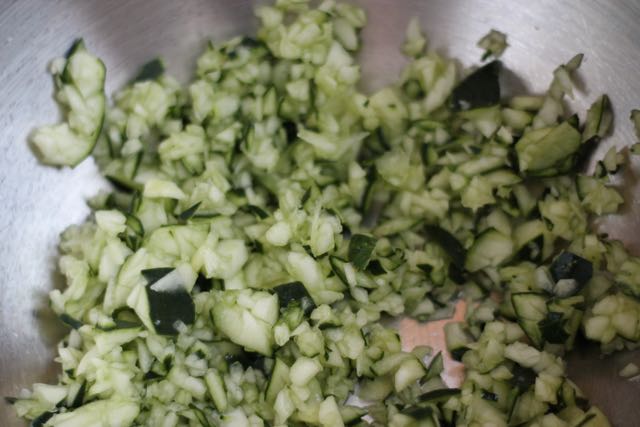 Make sure not to over process, you still want it to be a little chunky. Put the cucumbers in a large bowl.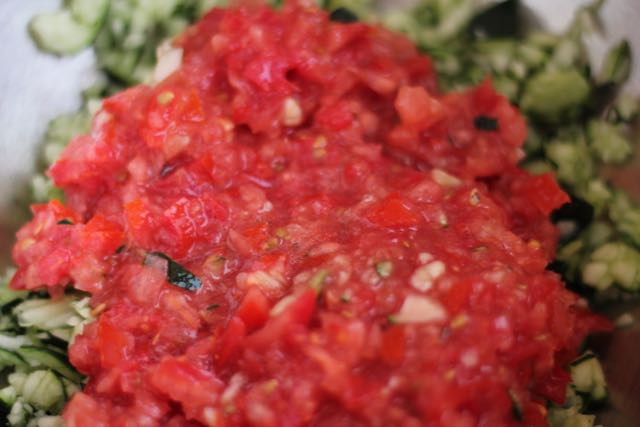 Chop and pulse the tomatoes the same way, add to bowl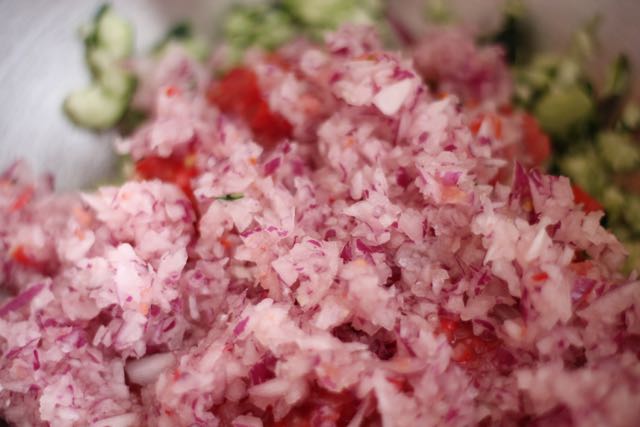 Then the onion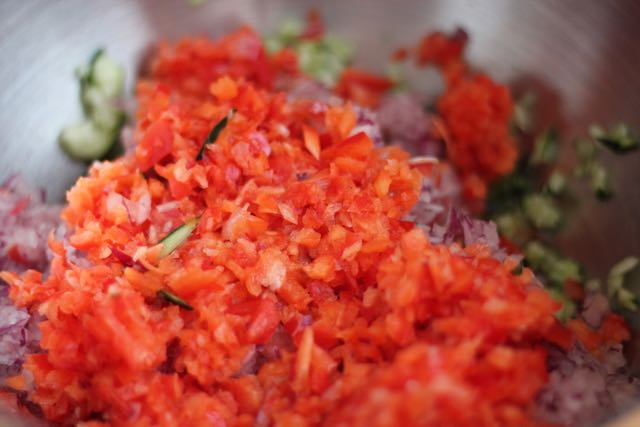 And red bell pepper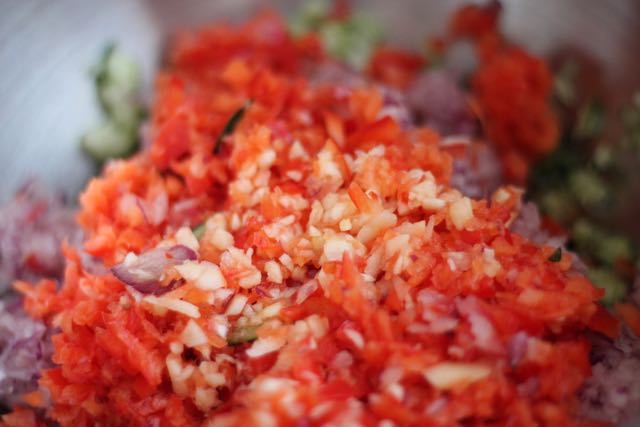 You want to do each veggie separately. Next mince up the garlic and add that in.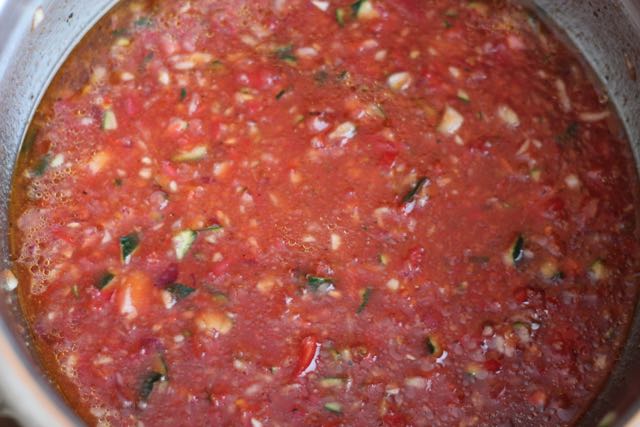 For the liquid, pour in tomato juice, vinegar and olive oil. Salt and pepper to taste.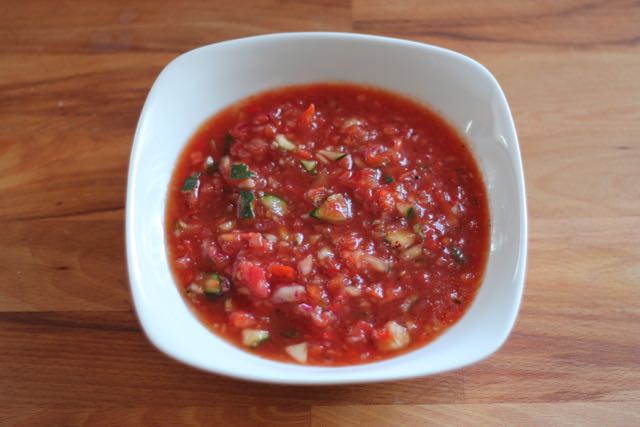 After resting in the fridge overnight, ladle into a bowl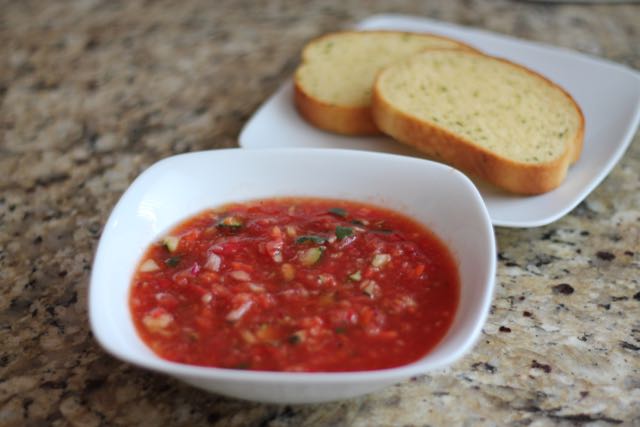 and serve with a piece of garlic bread or two. Enjoy!
Ingredients
Printable Recipe
1 hothouse cucumber, halved and seeded, but not peeled
2 red bell peppers, cored and seeded
4 plum tomatoes
1 red onion
3 garlic cloves, minced
23 ounces tomato juice (3 cups)
1/4 cup white wine vinegar
1/4 cup good olive oil
1/2 tablespoon kosher salt
1 teaspoons freshly ground black pepper
Directions
Roughly chop the cucumbers, bell peppers, tomatoes, and red onions into 1-inch cubes. Put each vegetable separately into a food processor fitted with a steel blade and pulse until it is coarsely chopped. Do not overprocess!
After each vegetable is processed, combine them in a large bowl and add the garlic, tomato juice, vinegar, olive oil, salt, and pepper. Mix well and chill before serving. The longer gazpacho sits, the more the flavors develop.