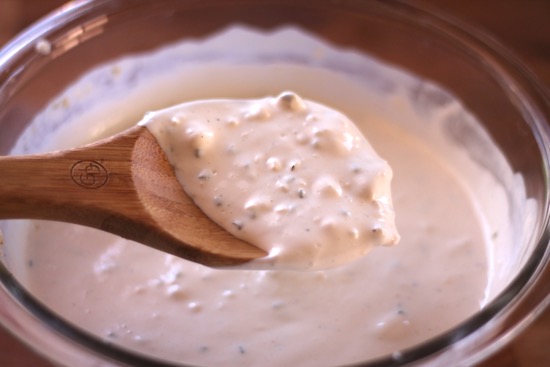 Man, do I love blue cheese! I think most people either love it or hate it. Blue Cheese Dressing also holds a special place in my heart. I love it on cobb salads and wings. I'm often disappointed with watered down store-bought options that taste almost plastic-like. The ones they keep in the refrigerator section come close to the dressing of my dreams, but never quite hit the mark.
Speaking of keeping things refrigerated, we held an unexpected funeral for our refrigerator over the weekend. We're currently living out of the one in our garage, thank goodness we have a back-up! RIP dear Refrigerator, you had a good run. Bright side, a shiny new one in our very near future 🙂 Anyway, back to the dressing.
Blue Cheese Dressing needs to be creamy and chunky. It has to be sweet, tangy and sharp. It's a bold dressing and should taste like one. This was my first attempt and making it on my own. It knocked my socks off, almost literally. I dropped the jar of dressing on the floor and some got on my sock when the jar exploded in a wave of blue cheese, so I had to take off my socks. Miraculously, the jar ended up landing upside down and there was still some untouched dressing in the jar. Sliver lining people, silver lining. I was able to have enough to use on top of a delicious Cobb Salad I'll be sharing with you soon. This would be perfect for all those wings we'll be consuming Sunday. Just make sure you make it a day in advance so it can sit in the fridge (even if it's the one in the garage 😉 ) to let the flavors fully develop.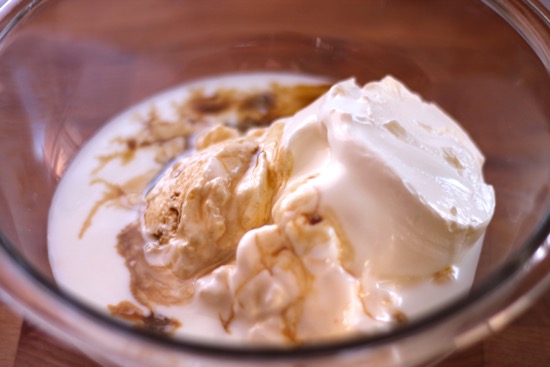 Whisk together mayo, sour cream, buttermilk, Worcestershire.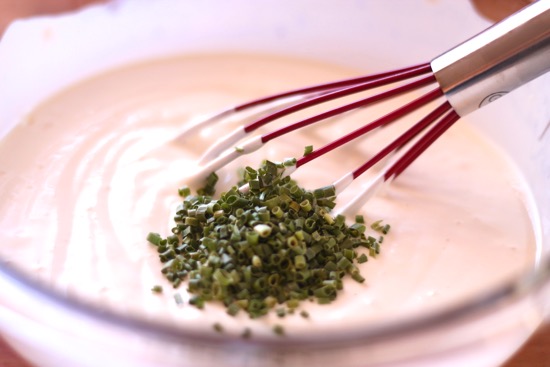 Add in some chives…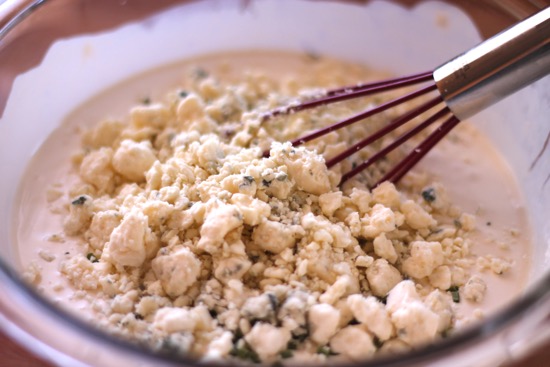 …and blue cheese.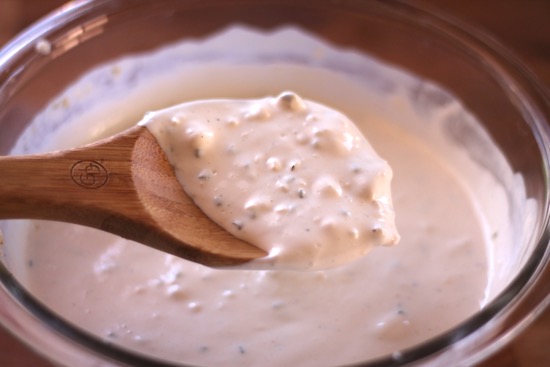 Stir together. Salt and pepper to taste.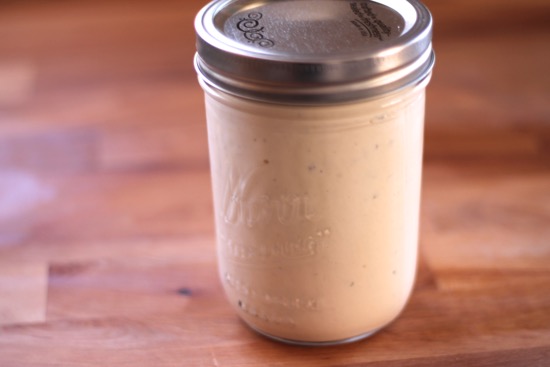 Store in a sealed container and refrigerate for up to one week.
Homemade Blue Cheese Dressing
Ingredients
1 Cup Mayonnaise
½ Cup Sour Cream
½ Cup Buttermilk
¼ Teaspoon Worcestershire Sauce
1 Tablespoon Chopped Chives
4 ounces Crumbled Blue Cheese
Pinch of Salt
¼ Teaspoon Freshly Ground Black Pepper
Instructions
Whisk together mayo, sour cream, buttermilk and Worcestershire.
Add in chives, blue cheese crumbles, salt and pepper.
Stir until fully combined.
Store in an air tight container in the refrigerator for up to one week.
Notes
Recipe slightly adapted from The Pioneer Woman.