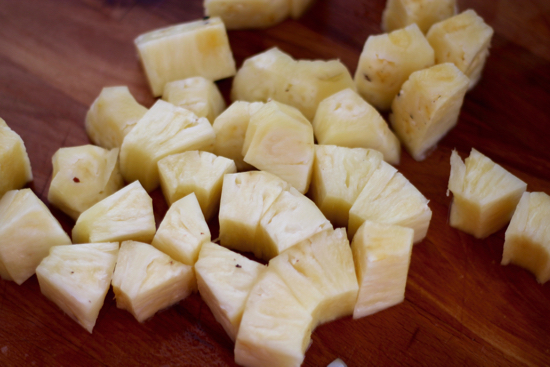 Even though pineapple is available all year-long, the sweet and tart fruit is in its prime from March-July (right now to be exact 😉 ). Carving this seemingly bulletproof fruit can be quite intimating at first, but once you get it down, you'll never go back to the canned stuff again. Not to mention, saving your retirement fund from the pre-cut fruit prices, it's highway robbery I tell ya!
There's more than one way to slay this dragon, but here's how we do it in our casa.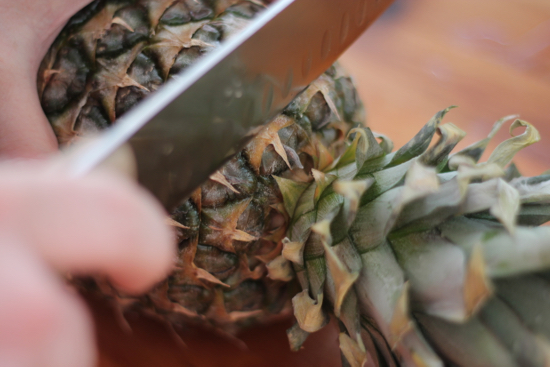 Start by laying the pineapple on its side. Cut off the top of the fruit…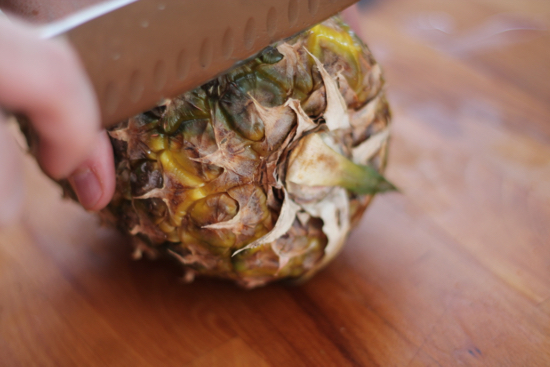 …and bottom.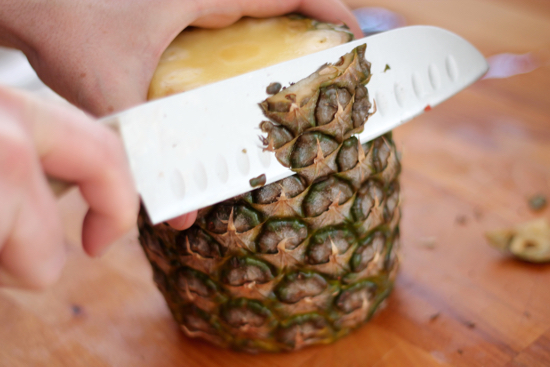 Now you have a stable work surface. Standing the pineapple up on one end, slice the skin off. Do this as thinly as possible, as the sweetest part of the fruit is in the outer most part of the flesh.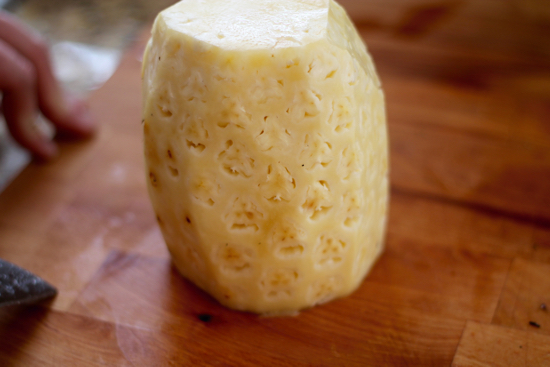 If you have a few eyes (the dark spots) just remove those with a paring knife. We're halfway there!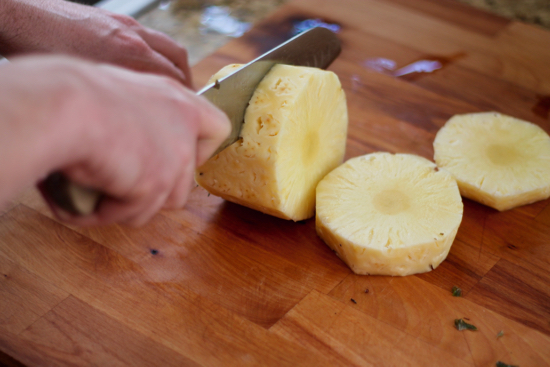 Lay the pineapple on its side again and slice into circles about 3/4″ thick.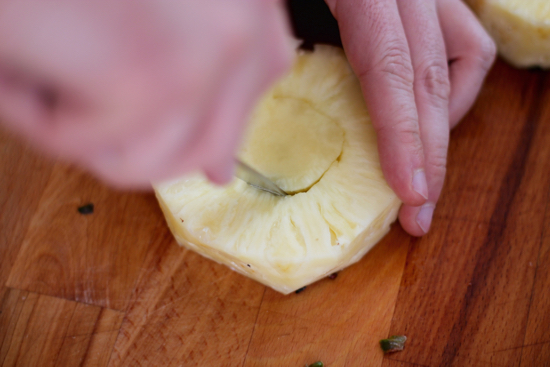 Using a paring knife or a 1″ round cutter, cut around the core.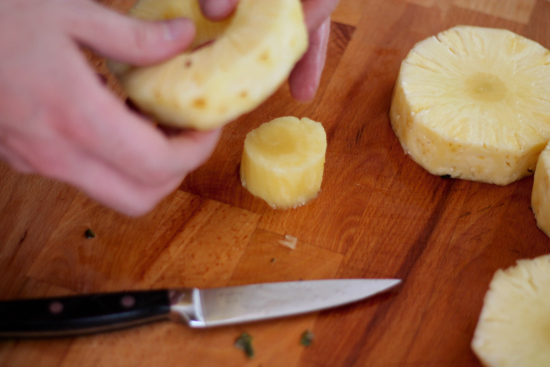 Then, just pop it right out. This part is tough and most times inedible.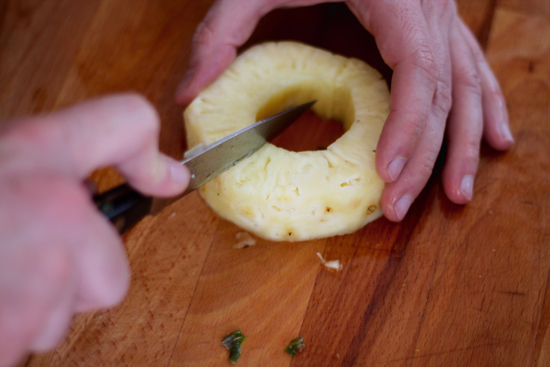 You can now leave it in a ring or cut it up further.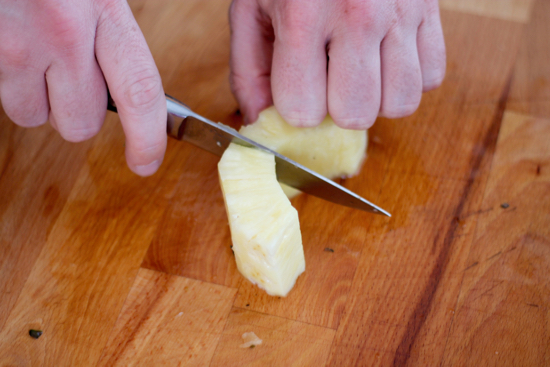 We cut ours up into smaller chunks just like this.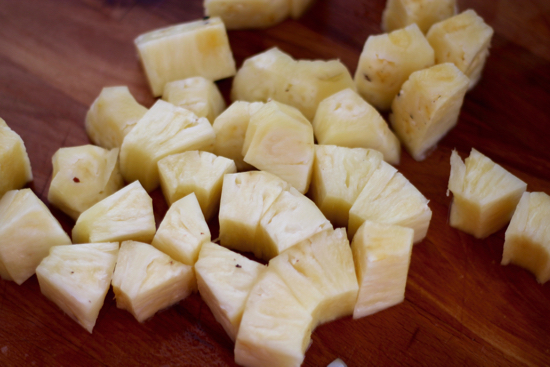 You've successfully slayed your first pineapple! Congratulations and enjoy the fruits of your labor, literally 🙂
Do you cut your pineapple the same way, or do you have another method you love?
Have a fabulous weekend friends!
XO, Sarah