Many people wonder what to do with your leftover cooking oil. Now we're not talking about that $10 worth of leftover peanut oil you used for your big fry last weekend. Truth is, you can re-use that quite a few times before that needs replacing, but more on that another day.
Today I'm talking about that smaller amount leftover in your skillet after a shallow fry. Please never pour this oil down the drain. Pouring oil down the drain causes it to stick to the sewer pipe walls creating layers of buildup that restrict the wastewater flow. Nasty stuff.
Here's what to do instead!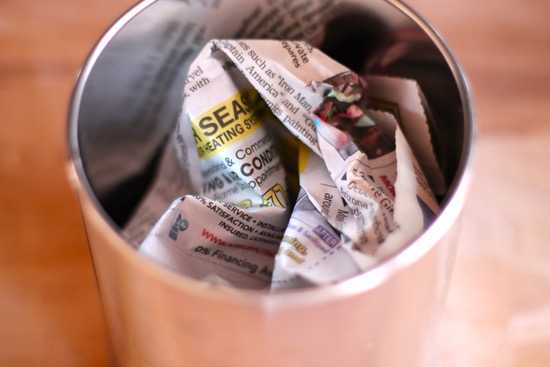 Get yourself a tin can with a lid. We actually got this one from a community event where the city was giving them away specifically for cooking oil disposal. Crumple up some newspaper in the can.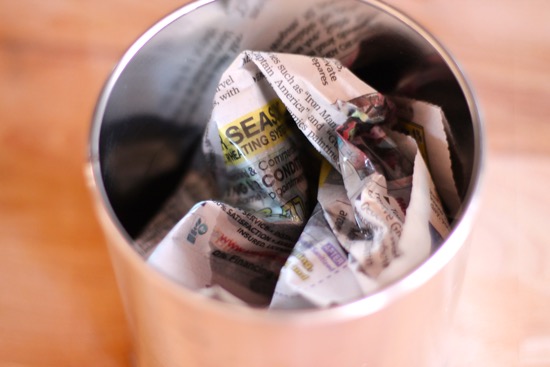 As you have leftover oil, pour it right in the can.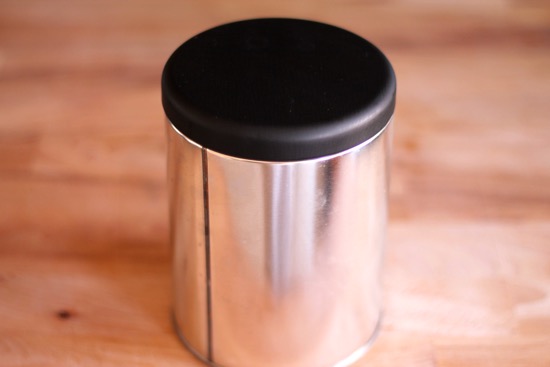 Pop on the top and store in the fridge so the oil hardens. Once the newspaper is completely saturated and can't hold any more oil, pull the newspaper out of the can, seal in a zip-top bag and toss in the trash. Your pipes will thank you!