Cabbage is amazingly versatile and good all year round. It's slightly sweet and extremely adaptable. Most cabbage recipes call for shredded cabbage, which leads us into today's post on how to effectively shred a gorgeous head of cabbage. Once it's shredded, it's best to use as soon as possible. If you need to, you can seal tightly in the fridge and it will keep for a couple of days, but I prefer to use it right away for better flavor and texture.
Sharpen your knife and let's get to it!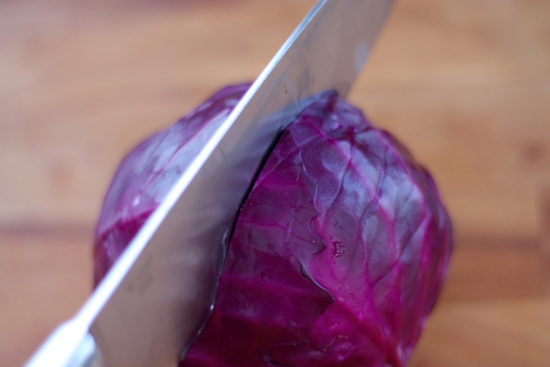 Remove any damaged outer leaves, clean well and pat dry. Slice the cabbage in half right through the stem.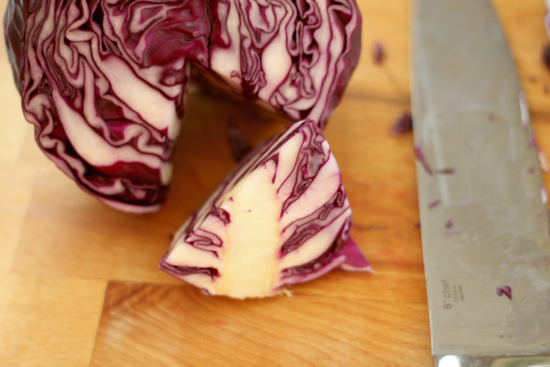 Cut into the core at an angle where the core meets the cabbage leaves and remove. This is much too tough and fibrous to eat.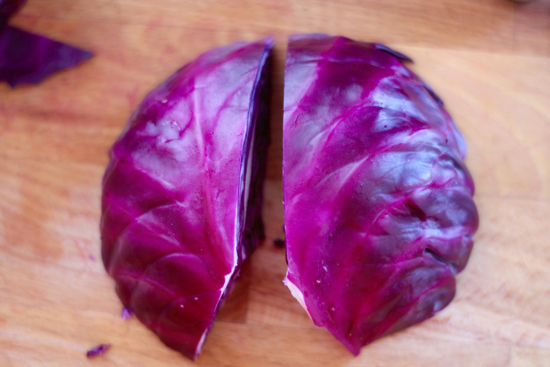 Cut each half in half again, so you have 4 total pieces. This makes it easier to work with.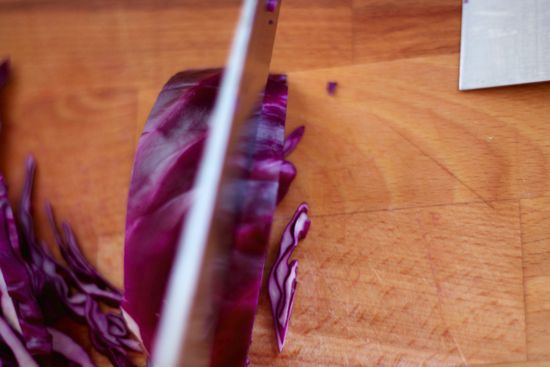 Make long thin slices from top to bottom in each piece.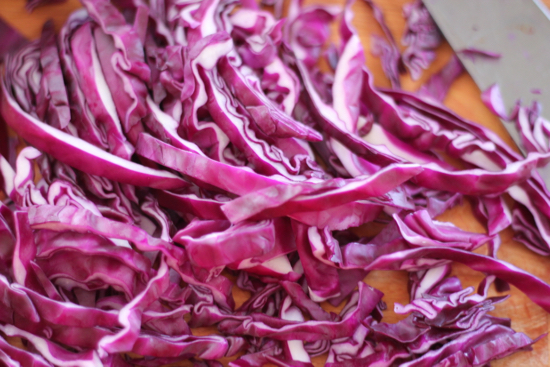 You've successfully shredded a head of cabbage. Nothing to it!
Whether using red or green cabbage, the method is the same. You can now use this in a refreshing coleslaw, Mom's Red Cabbage, Shred Head Butter and Bread, or atop some delicious fish or Beef Tacos.
Have a lovely Wednesday, and get shreddin'!
I'm sharing this with my friends over at our weekly Fiesta Friday Par-tay co-hosted by Ahila @ A Taste of Sri Lankan Cuisine and Diann @ Of Goats and Greens.