Today marks the 1 year anniversary of Breaking Bad's final episode. It was the greatest show on television, ever. I got really in to it and was so excited!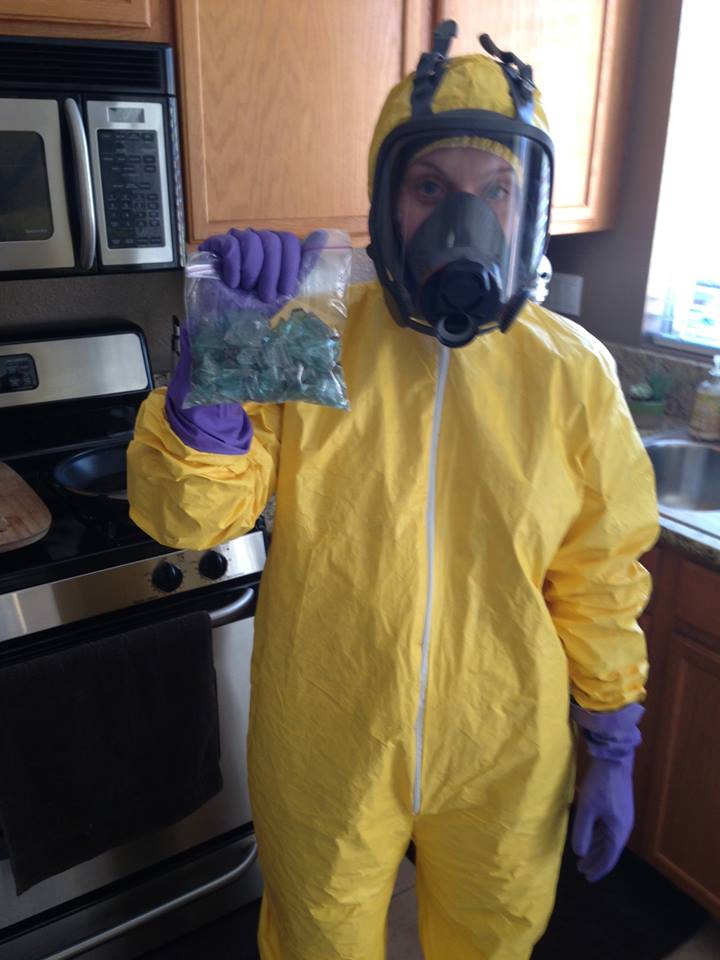 What? I said I was excited!
So I had a vision, while listening to Crystal Blue Persuasion, I was going to make some hard blue candy. I ended up with a lot of leftovers and decided to put them on top of some cupcakes. It was a blast to make and my Husband's face was priceless, as I'm sure you can imagine 🙂 Here's my tribute to Walt and Jesse <3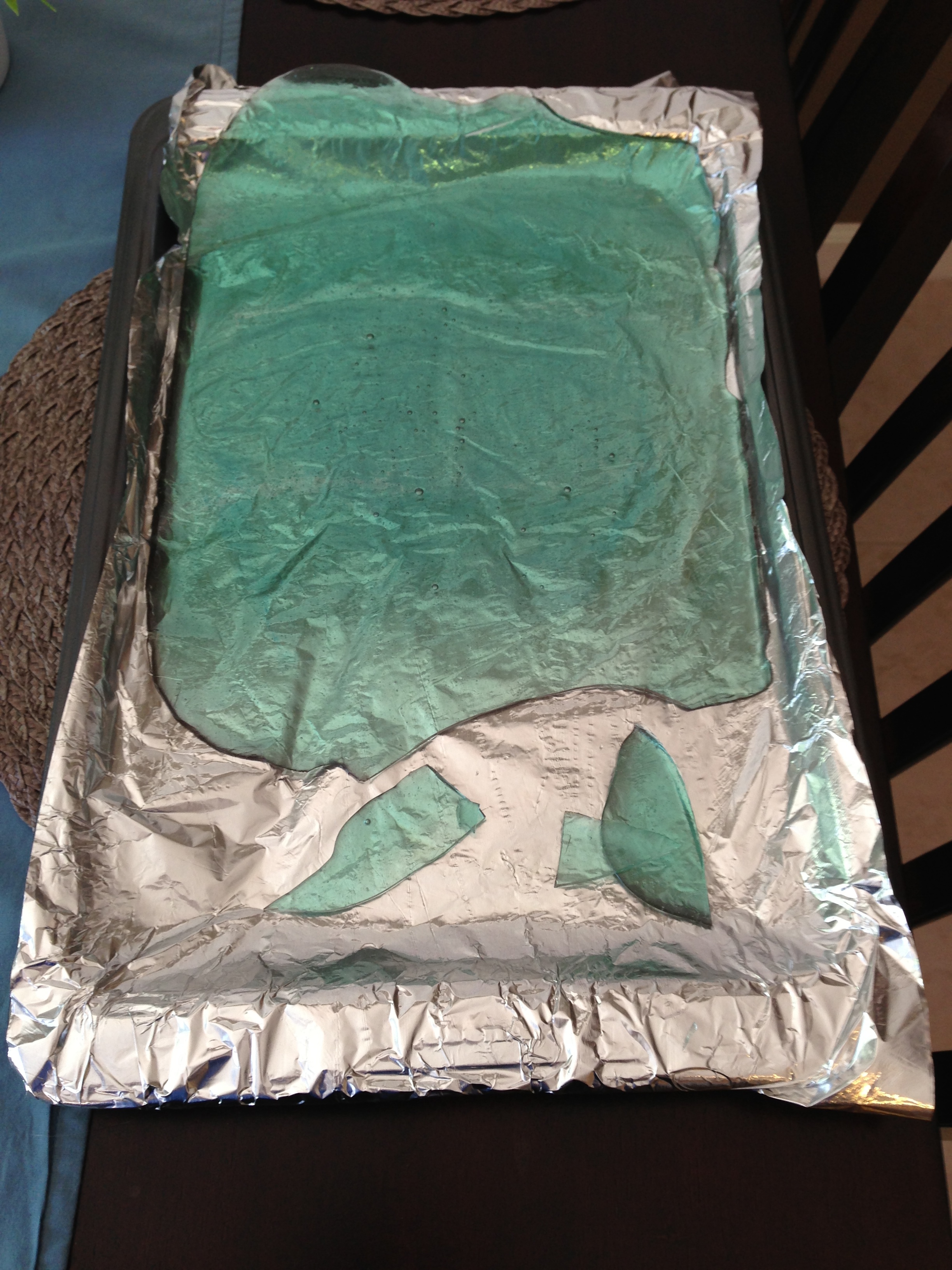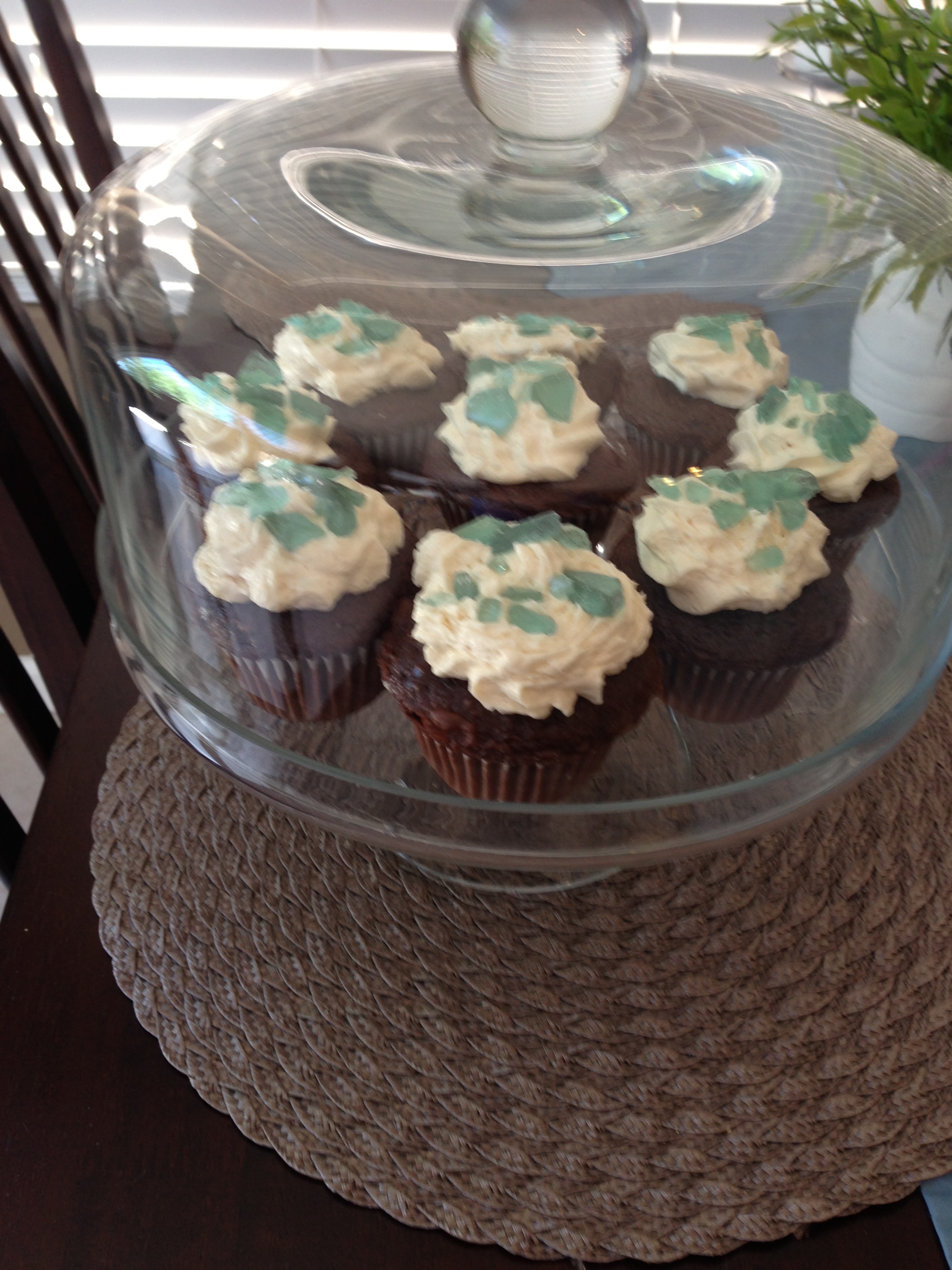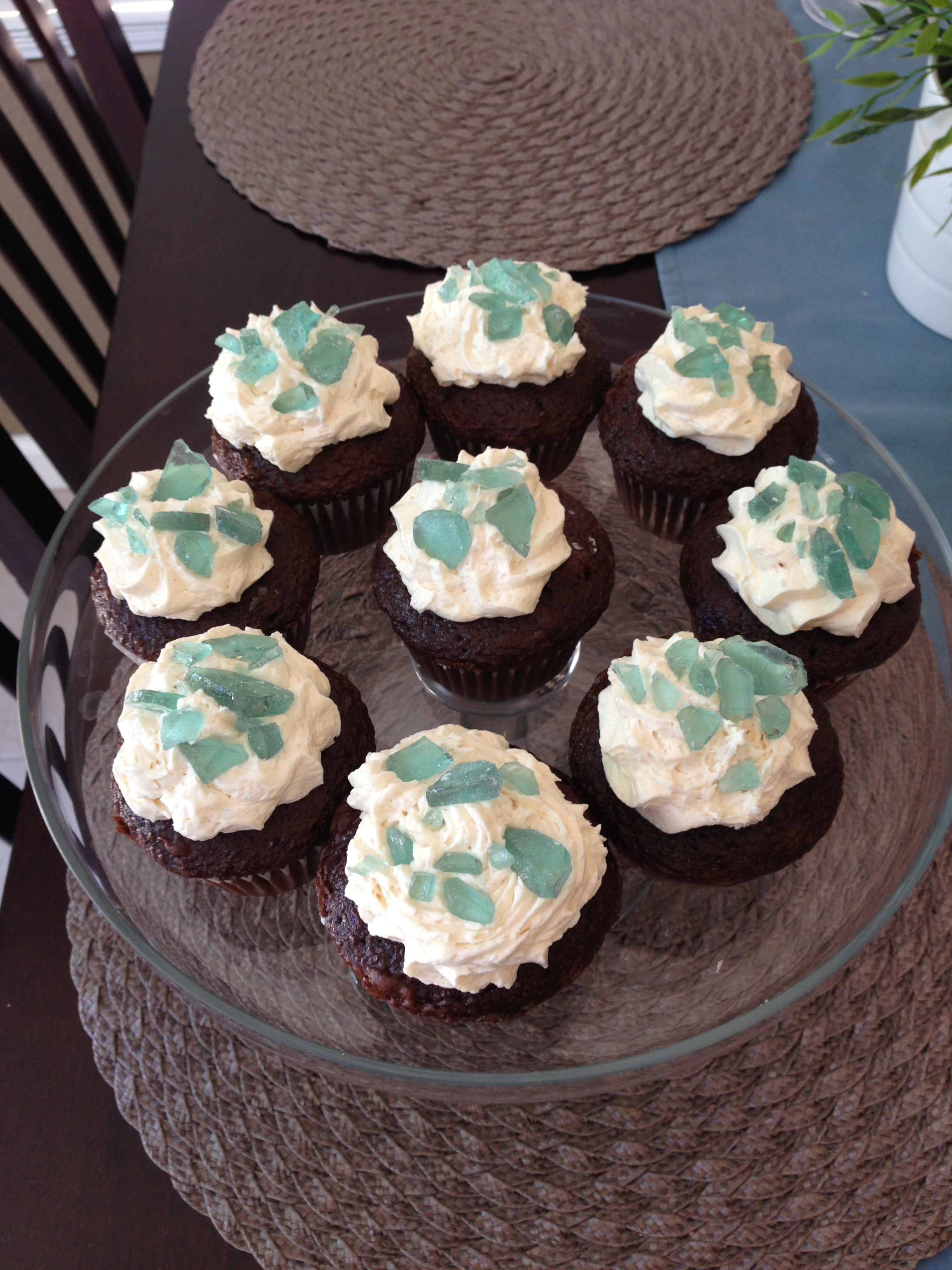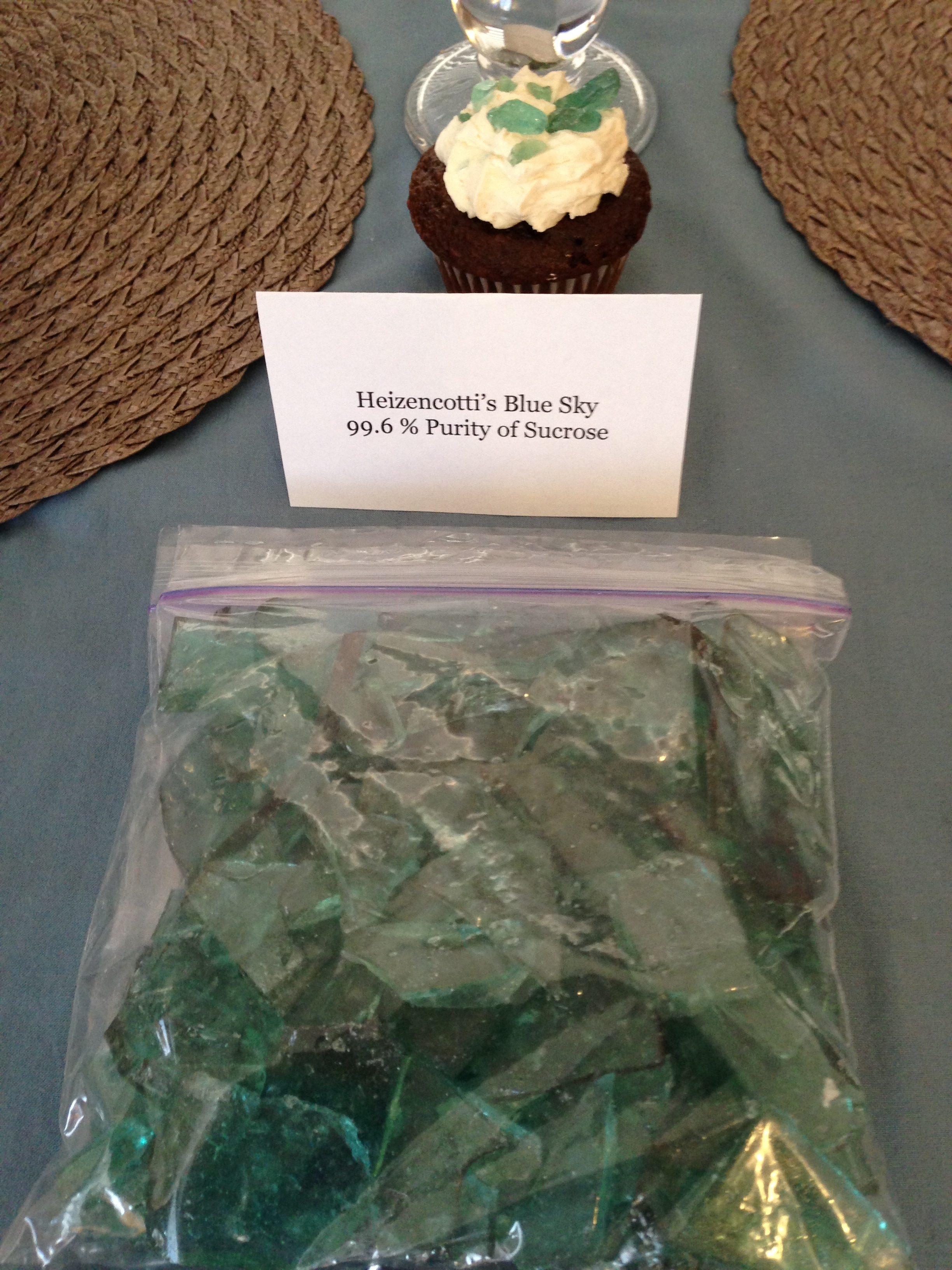 This is the recipe I used for the candy.
Ingredients
1/2 cup water
3/4 cup light corn syrup
2 cups granulated sugar
2 teaspoons flavoring extract, such as LorAnn (I used lemon extract. You can use whatever flavor you'd like)

1 drop blue gel food coloring, such as Americolor Sky Blue (I used regular blue food coloring and it turned out just fine)
Directions
Line a half-sheet pan with foil, and spray the foil with nonstick cooking spray.
In a medium saucepan, combine the water, corn syrup, and granulated sugar. Place the pan over medium-high heat, and stir until the sugar dissolves. Bring the mixture to a boil, then stop stirring and brush down the sides with a wet pastry brush to prevent sugar crystals from forming. Insert a candy thermometer.
Continue to cook the candy without stirring until it reads 285°F on the thermometer. Do not overcook it, or it will start to take on a caramel color and your candy might turn green. Once at 285°F, take the pan off the heat and let it sit for a few moments, until bubbles stop breaking on the surface. Add the flavoring and food coloring, and stir everything together.
Pour the candy onto the prepared baking sheet; tilt the sheet pan so it becomes an even, thin layer. Let it set up at room temperature.
Once it's set, break it into small pieces with a mallet. Divvy it up into plastic baggies or an airtight container of your choice.
Tell me, are you a fan of Breaking Bad?