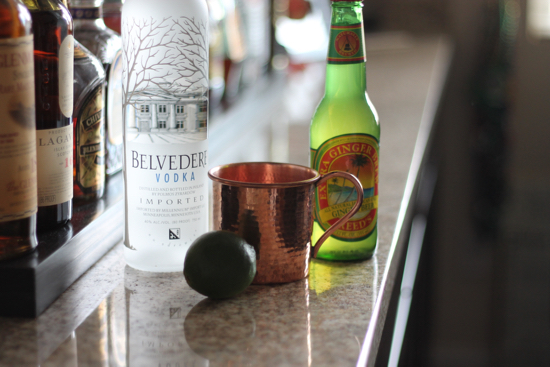 It's Friday! And a long weekend Friday, so what better way to kick the weekend off than with one of my favorite cocktails 🙂 The first time I had a Moscow Mule, we were at one of our favorite local restaurants for an impromptu date night (my favorite kind of date nights). We looked over the menu and without discussing our drink choices with one another, both of us ordered the Moscow Mule. I'm not a big vodka fan, but I love ginger beer and lime so I gave it a go. My husband's main drink is vodka, so this was a no brainer for him.
I fell in love at first sip. It was fizzy, tart, and slightly spicy. I knew this would forever be in my heart and decided to create one at home. And by home I mean my parents bar 😉 They have a gorgeous bar and seating area in their home. It used to be a formal dining room and they built it from the ground up. Anyone that goes over there stops, takes pictures and immediately says "We need to do this". What better setting to make this classic American cocktail.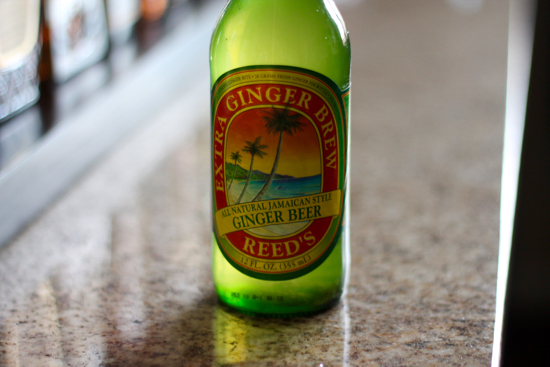 Ready your Ginger Beer. You need to get a good Ginger Beer. I don't recommend the alcoholic kind. Reed's is the best Ginger Beer around! No need to figure it out by trial and error, I've already done that for you 🙂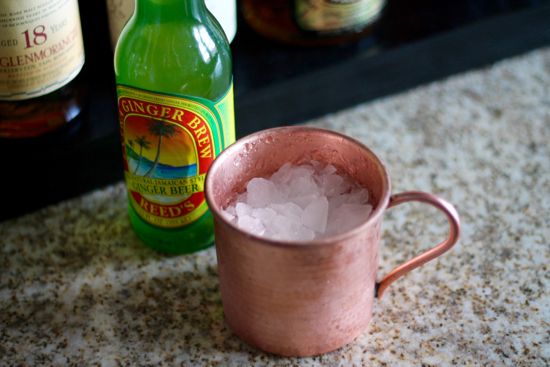 Pour the vodka into the copper mug and fill with crushed ice.
These are the exact mugs we used made from Hammered Mules. They're handcrafted in Mexico and are made of 100% copper. None of that lacquered or plated stuff here! So why copper? There are a few theories.
First is the temperature. It is said that copper cups offer an extra-cool sensation, due to the metal quickly taking on the icy temperature of the cocktail and insulating it.
Second is the taste. Experts say that when vodka touches the walls of the mug, it begins to oxidize, boosting the aroma and enhancing the flavor. Cold copper also increases the amount of bubbles for maximum fizziness.  The lime juice is brought to life by the extra-cold copper, heightening the tangy citrus notes and complimenting the spicy ginger beer.
Lastly is obviously the presentation. I mean who doesn't want to drink a cocktail out of a fancy copper mug, right? A martini wouldn't be the same served outside of its wide stemmed glass, and the same goes for a Moscow Mule.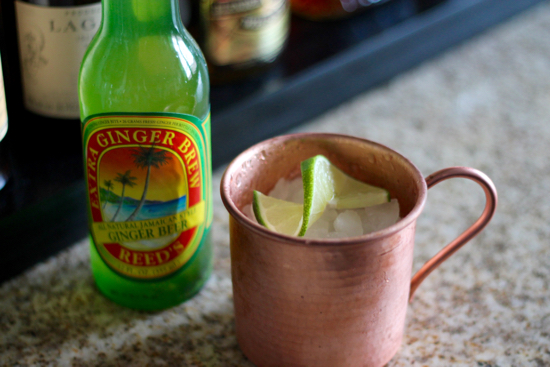 It's looking delicious already!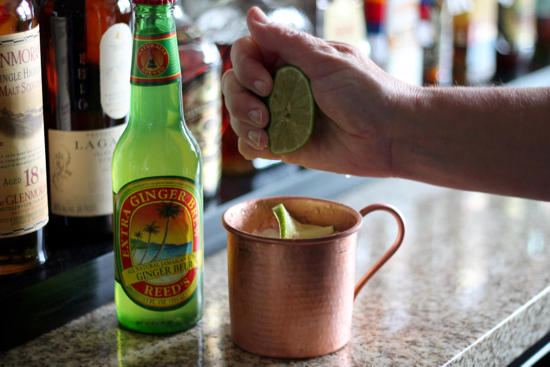 Squeeze the juice of half a lime right in.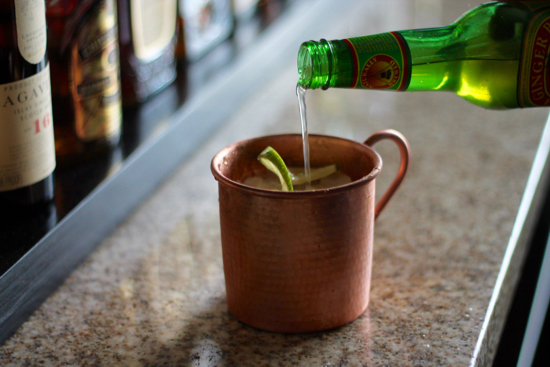 Slowly pour in the ginger beer.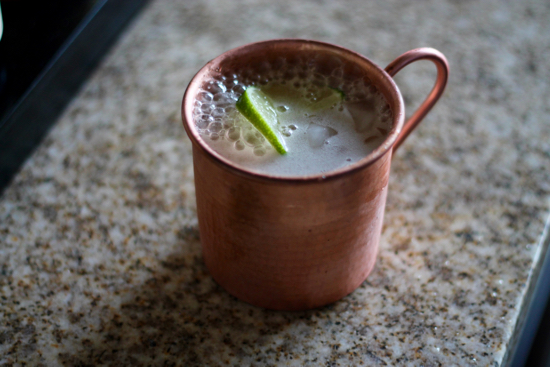 Look at all that fizzle! Drink responsibly my friends 🙂
Moscow Mule
Ingredients
Crushed Ice
1½ ounces Vodka
Juice of half a Lime
Ginger Beer
Instructions
Pour vodka into copper mug.
Fill mug with crushed ice.
Squeeze the juice of half a lime right on top of the ice.
Slowly pour in the ginger beer.
Garnish with lime wedge or twist.
Enjoy!
Head on over to Fiesta Friday where I'm sharing this cocktail with my friends. This week it's co-hosted by the lovely Juju @ cookingwithauntjuju and Amanda @ The Chunky Chef .