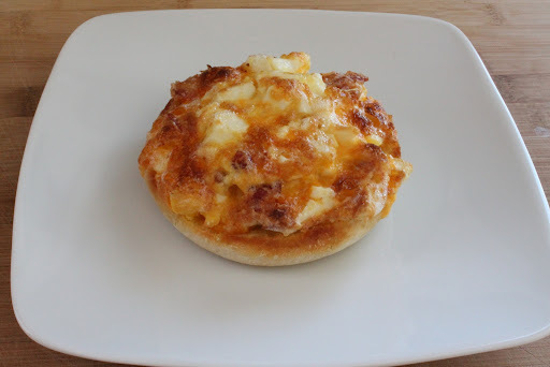 This is an oldie but goodie. It's one of my favorite breakfasts OF ALL TIME! These Muffin Melts are perfect for preparing the night before and take just minutes to bake in the morning.  All you do is smear the prepared spread on the English Muffins and pop in the oven. The result is nothing short of perfection.
The spread is the most delicious egg salad on the planet with bacon, sharp cheddar cheese, creamy mayo, Dijon mustard, garlic, and Worcestershire sauce. When you broil them in the oven the cheese melts, everything warms through and English Muffin gets nice a crispy. It's a full savory breakfast with eggs, bacon and toast, that you can take with you on the go.
I LOVE English Muffins, I always ask for one instead of toast when going out to breakfast. I haven't found a restaurant yet that doesn't have them, thank goodness, because I probably wouldn't go back. The love is that real folks <3
This recipe is from the Pioneer Woman Cooks E-cookbook. If you download the book on your iPad it comes with a lot of great extras and videos. I highly recommend it!
Let's dig in to your new favorite breakfast 🙂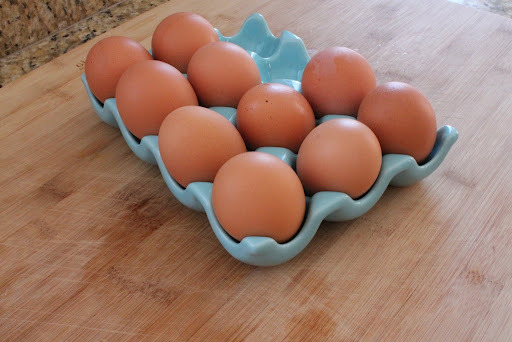 Grab your eggs.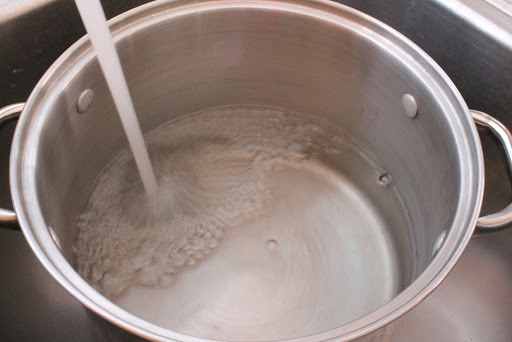 Put cold water into a big pot.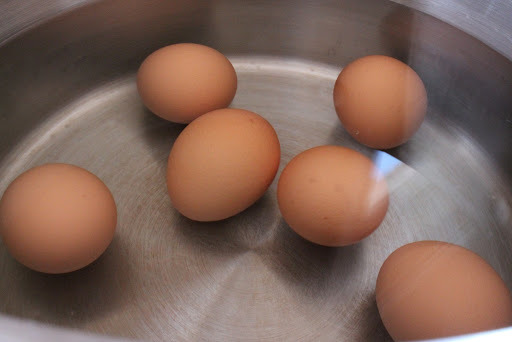 Add the eggs…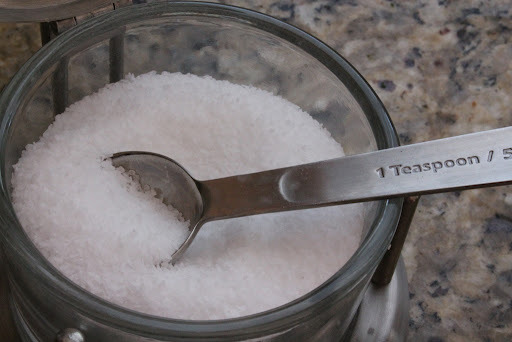 …and a teaspoon of salt. Bring to a boil.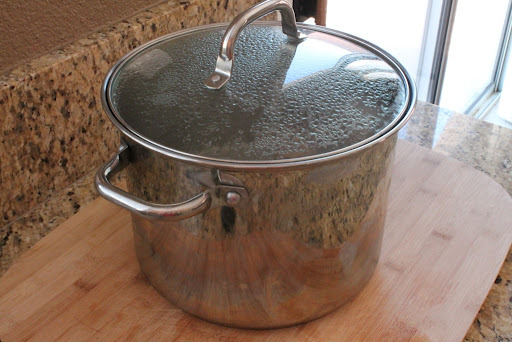 Remove the eggs from the heat and let sit for 15 minutes.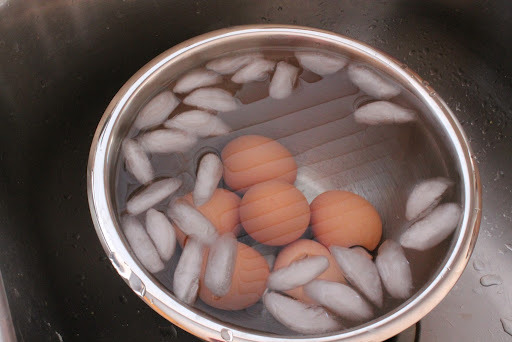 Promptly place them into an ice bath and peel.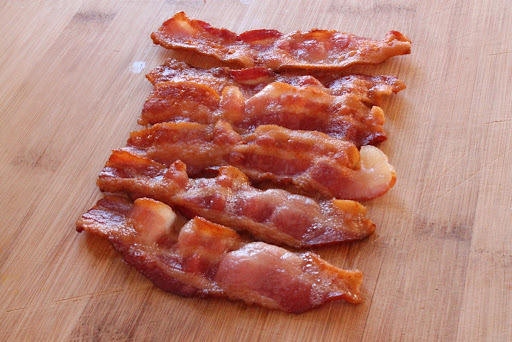 Fry (or bake) up some bacon.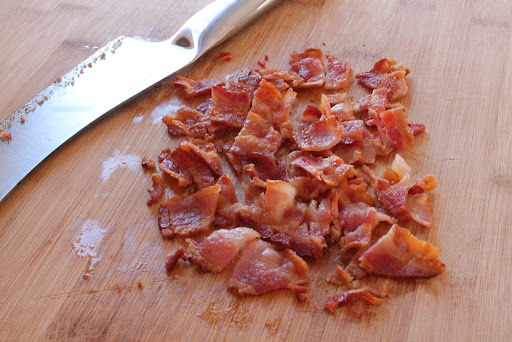 Chop it up.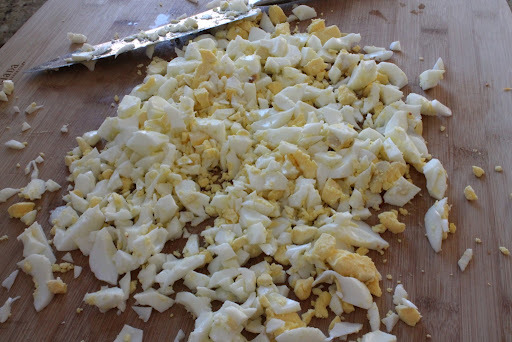 Chop the eggs you hard-boiled.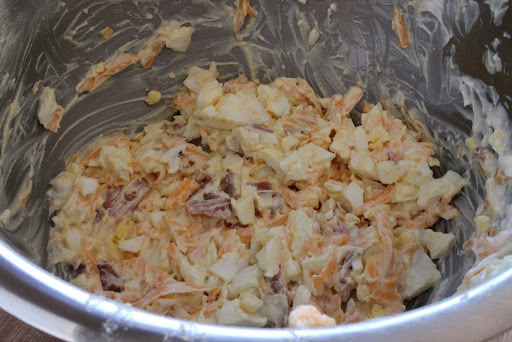 Get a big bowl and throw in the eggs, bacon, cheese, mayo, Dijon, garlic powder and Worcestershire sauce. Cover and pop this in the fridge overnight.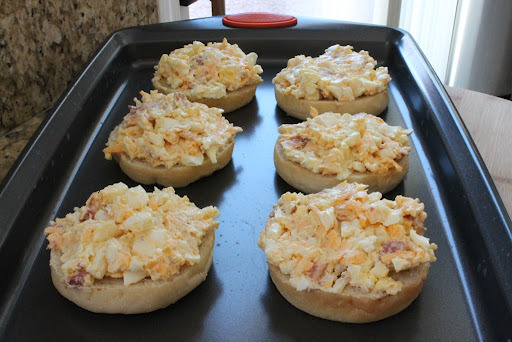 In the morning, cut your English Muffins in half, and spread the mixture evenly over the top.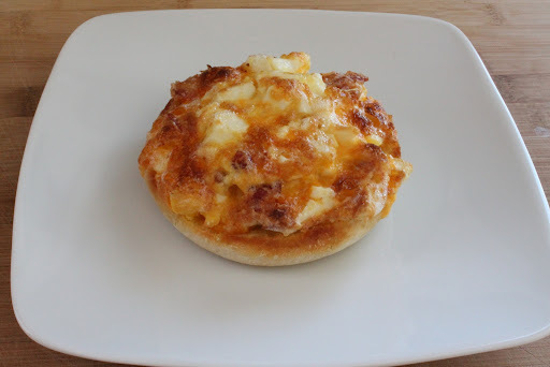 Broil on high for 3-5 minutes and immediately feast on the deliciousness that awaits you.
Muffin Melts
Ingredients
6 Hard Boiled Eggs
6 Strips of Bacon
1 Cup of Grated Sharp Cheddar
½ Cup of Mayonnaise
½ Tablespoon of Dijon Mustard
¼ Teaspoon of Garlic Powder
Dash of Worcestershire
3 English Muffins
Instructions
Chop up the hard-boiled eggs and crispy bacon.
Add eggs, bacon, cheese, mayo, Dijon mustard, garlic powder, Worcestershire and mix until thoroughly combined.
You can use this mixture now or cover and refrigerate overnight.
Cut your English Muffins in half. Spread the egg mixture over the top of the 6 English Muffin halves.
Set your oven to broil, and bake them for 3-5 minutes until the cheese starts to bubble and turns golden brown.
Serve nice and warm.
Notes
Recipe Courtesy of The Pioneer Woman