I have unapologetically consumed approximately 1,473 Pumpkin Spice Lattes in the past week. I'm beginning to turn orange and that's just fine with me 🙂 My brother and I have been sharing pictures back and forth of all things pumpkin. We're pumpkin fanatics! We get very serious about our pumpkin consumption. If fact, we cannot consume our first Pumpkin Spice Latte until the weather is in the 60's. It's just not Pumpkin season until the weather is cool, crisp and perfect.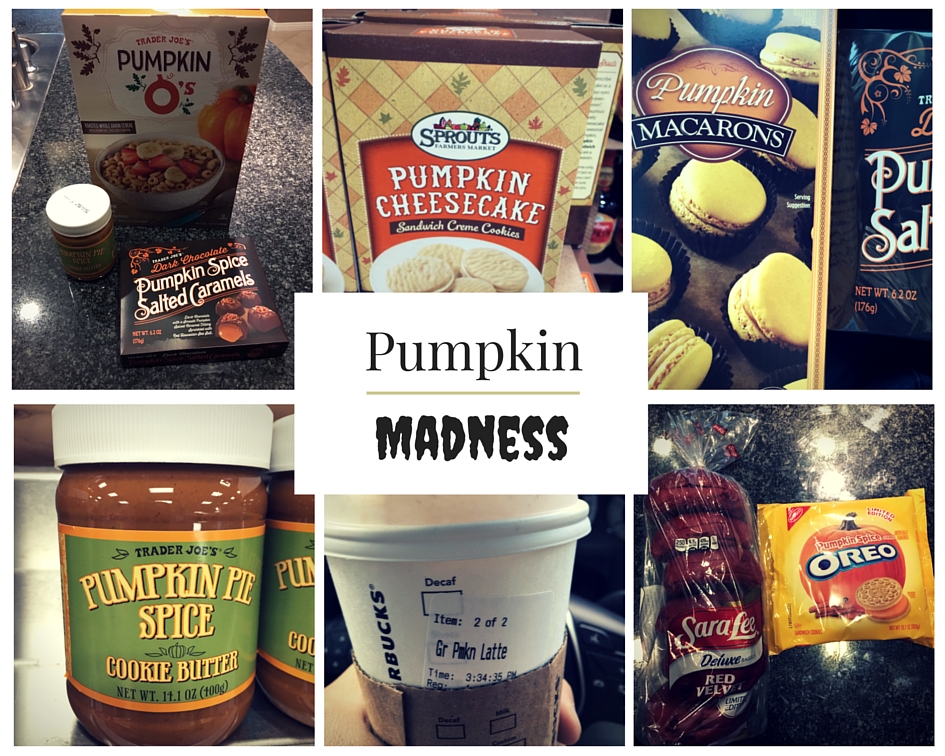 We go a little crazy, but it's oh so fun!
Now that we've covered my All Things Pumpkin Obsession (that might be a good Lifetime movie title), let's move on.
Rice and beans are a staple side dish for most of our Mexican meals we make at home. We have Mexican A LOT (we're tacoholics), so it's important we get it right. Sometimes, plain old rice and beans can fall a little flat. In order to avoid that, here are my favorite ways to spruce things up!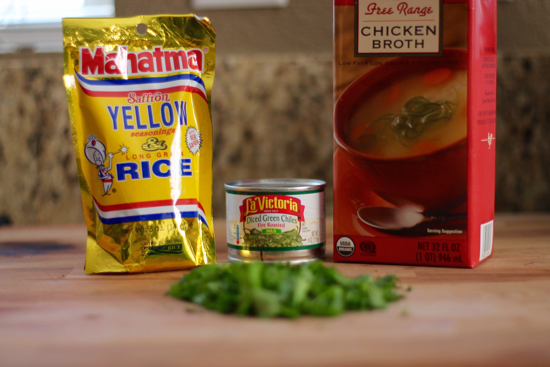 Starting with the rice…I LOVE using Mahatma Saffron Rice! Seasoned with onion, garlic and saffron (thank you captain obvious) it takes rice to a whole new level of underlying flavor. I don't just stop there. Instead of cooking the rice with water, I use chicken broth. This adds a thin veil of chicken flavor and richness. Once the rice is cooked, I add in a can of diced green chiles. I'm slightly obsessed with these. I could eat them right out of the can and put them on anything. This is going to give the rice a little spicy kick. Finally, I'll finish it off with a handful of chopped cilantro. It adds color to the otherwise boring looking dish and give is a nice freshness.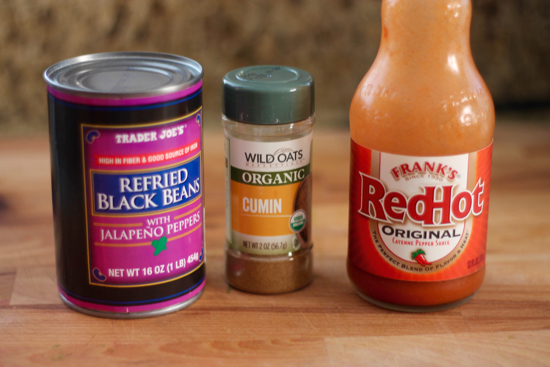 For the beans…Most people when cooking refried beans go with the pinto bean version, and those are good, but we love black refried beans. They have an almost smoky flavor and a more meaty texture than its pinto bean cousin. Plus, most of the refried black beans have jalapeno or green chiles in them. We've already upped the bean game and they haven't even come out of the can yet! I heat the beans up in a non-stick skillet (use non-stick, cause these babies will stick) and while it's cooking, I add a heaping tablespoon of ground cumin. I like to refer to this as the taco spice. It's what gives taco seasonings that unmistakable warm, earthy taste. It goes beautifully in refried beans. Finally, I give the warmed beans a few shots of hot sauce, and by a few I mean like 20. It gives the beans a clean, bright and spicy layer that we just love.
So there you have it, my favorite way to dress up rice and beans. Never have a boring plate of them again!
I'm bringing my rice a beans tips over to my friends at Fiesta Friday with today's co-hosts Mila and Kaila!
Hope you all have a beautiful weekend. Get out there and consume some pumpkin 😉
XO, Sarah