I've done this recipe on the blog before but wanted to revisit it with some pictures for you so you can get a feel for how to make this. Again, it's so easy and anyone who likes sausage will love them! It's always a hit when I bring them to parties.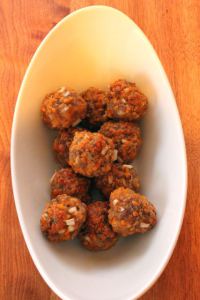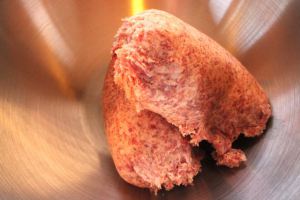 Start with 2 tubes of Jimmy Dean Sausage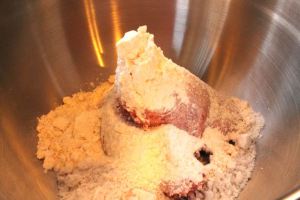 Add in the Bisquick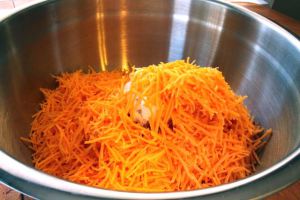 Sharp cheddar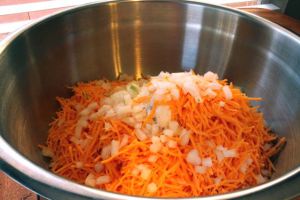 Onion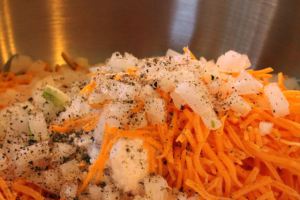 Black Pepper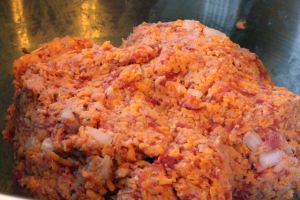 And mix it, this will usually take a while, but trust me just keep mixing and it will all come together eventually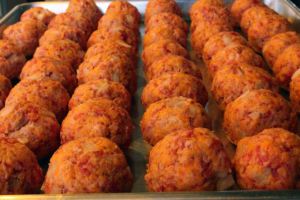 Roll into balls and place on a big sheet pan. It's like a little army of sausage balls 🙂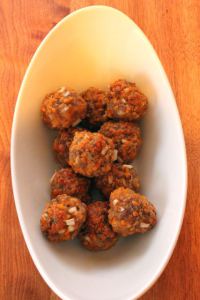 Heat in the oven for 20 minutes and enjoy!
Sausage Balls
Ingredients
* 2 
pkgs
. (16 oz. each) Regular Flavor Jimmy Dean Pork Sausage
* 1-1/2 cups all-purpose baking mix
* 16 oz. (4 cups) shredded sharp Cheddar cheese
* 1/2 cup finely chopped onion
* 2 teaspoons black pepper
* 2 teaspoons minced garlic (optional)…garlic is never an option in our home but rather a necessity
Directions
Preheat oven to 375 F. Combine ingredients in an extra large mixing bowl and mix together with you hands until combined. Form into 1 1/2" balls. Place the balls on an ungreased sheet pan. Bake for 20 minutes or until golden brown and cooked through. Remove from oven and allow the balls to cool for 5 minutes. Serve and Enjoy!
Recipe adapted from Jimmy Dean