I came to the realization a couple of weeks ago that I've never made a pumpkin pie! I've made pumpkin cheesecake, pumpkin bars, pumpkin everything, just not pie. To be honest, my favorite pumpkin pie are those ginormous ones from Costco. They're amazing! A food blogger should probably never admit to that 😉 Anyway, I decided this year I would change that. I went with a classic of classics, McCormick's Signature Pumpkin Pie. This recipe has been around forever and is tried and true. It's also the easiest dessert I've ever made. Light, fluffy, sweet with warm spices and a flaky crust, who wouldn't love this?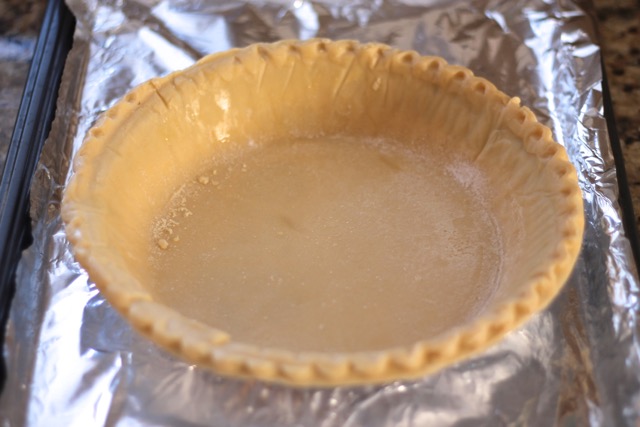 Place a deep dish frozen pie crust on a sheet pan.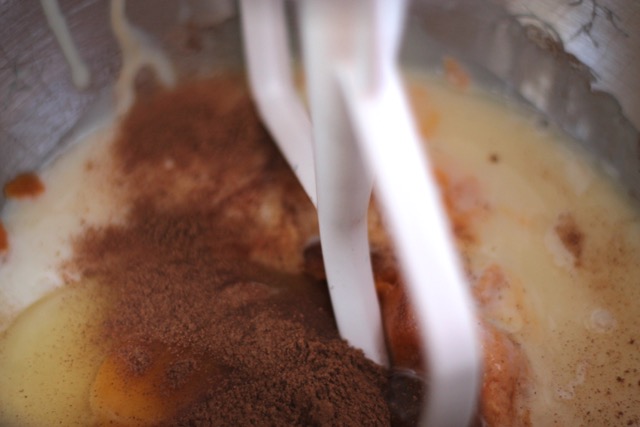 Mix together pumpkin, sweetened condensed milk, eggs and pumpkin pie spice.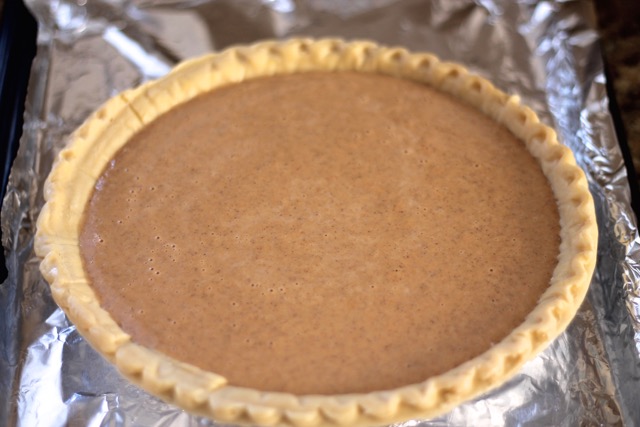 Pour in the pumpkin mixture and bake at 425 for 15 minutes and an additional 40 minutes at 350.
Cool completely on a wire rack and top with whipped cream. How much easier could it get?
What are your favorite pies to make during baking season?
Signature Pumpkin Pie
Author:
Sarah 'n Spice via McCormick
Ingredients
1 frozen unbaked deep dish pie crust, 9-inch
1 can (15 ounces) pumpkin
1 can (14 ounces) sweetened condensed milk
2 eggs
1 tablespoon McCormick® Pumpkin Pie Spice
Instructions
Preheat oven to 425°F. Place pie crust on large foil-lined baking sheet.
Mix pumpkin, milk, eggs and pumpkin pie spice in large bowl until smooth. Pour into crust.
Bake 15 minutes. Reduce oven temperature to 350°F. Bake 40 minutes longer or until knife inserted 1 inch from crust comes out clean. Cool completely on wire rack. Serve with Vanilla Whipped Cream, if desired.