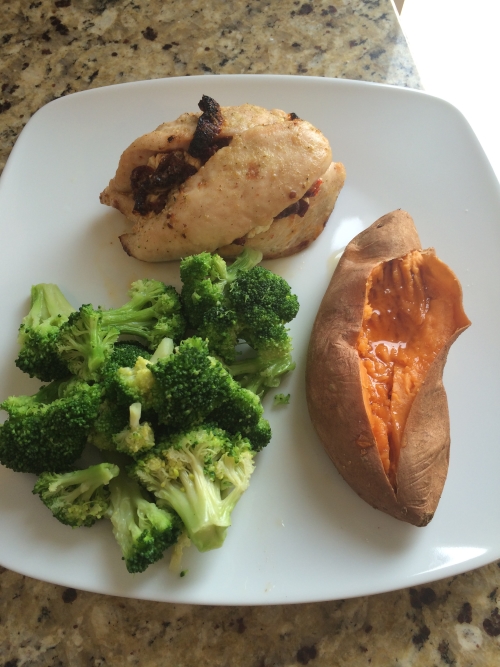 Happy Friday everyone! What are your plans this weekend? Hopefully you'll be making some delicious meals, even if it's just for yourself 🙂 Here's a quick meal I through together for myself a couple weeks ago.
I took a chicken breast, made a slice in the middle lengthwise (not all the way through, just a little pocket). Then I stuffed it with some goat cheese and sun dried tomato pesto, seasoned it well with salt and pepper and baked for 20 minutes until it was cooked through. I paired it with a sweet potato, lightly drizzled in maple syrup and side of steamed broccoli. A delicious and healthy meal in no time at all!
Just because you're eating for one, doesn't mean you have to eat leftovers or a frozen dinner. Don't forget to treat yourself when it's just for you 🙂
What are your favorite single meals you make for yourself?
Hope you all have a wonderful weekend!