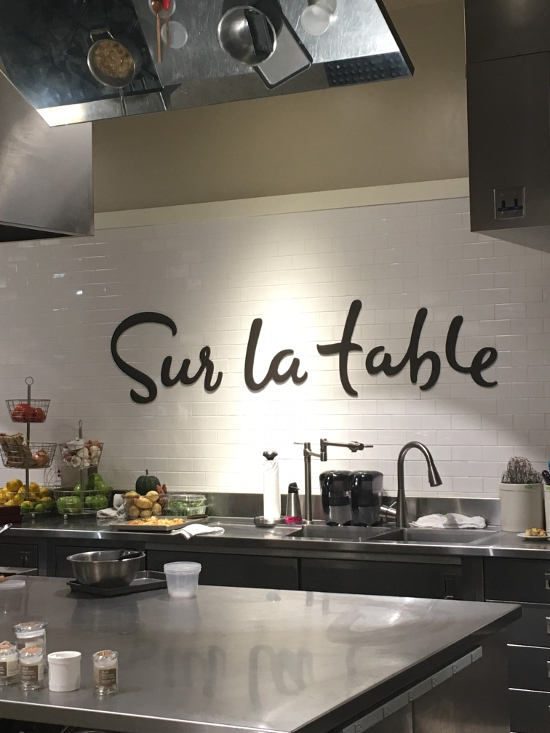 After peering into the windows of my local Sur La Table kitchen for over a year, we finally did it, the hubs and I took a cooking class together! The class we signed up for was called Date Night: Modern Tuscan Cooking. We love Tuscan food and are always looking to try fun, new things for date night. We had a blast!  I got to see my husband cook. This is as rare as a Bigfoot sighting. Seeing him work his way through the prep and using the new-to-him kitchen gadgets was priceless. He seemed to really enjoy himself 🙂
Our menu included Roasted Tomato and Olive Crostini, Grilled Steak with Rosemary and Garlic, Creamy Polenta with Pecorino and Wild Mushrooms and a Spiced Apple Crostata. The drool-worthy description hooked us, and it lived up to our expectations. Each course was better than the next. The authentic Tuscan dishes were bursting with seasonal flavors! You also get to take a printed copy of the recipes home with you so you can make them again and impress your friends.
The more tedious and difficult prep work was done ahead of time, so it didn't seem like a chore and we really got to enjoy the cooking experience. The chef guides you each step of the way. We learned some wonderful tips and tricks. They start with the basics, like how to hold a knife, so it's perfect for every experience level. I loved being able to try out new kitchen gadgets to see what I would like to add to my collection at home.  I have my eye on a couple of things for Santa 😉
There was a cooking station for each couple and we worked in groups of 4 to create our gorgeous meal. The class is limited to 16 participants, so it's not too crowded and you really feel like you're getting a one-on-one experience.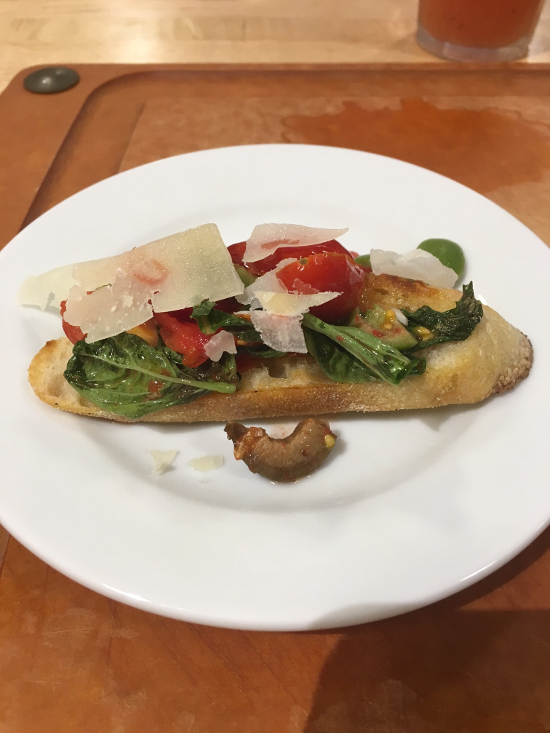 We started off making the Roasted Tomato and Olive Crostini. So delicious! We can't wait to re-create this at home.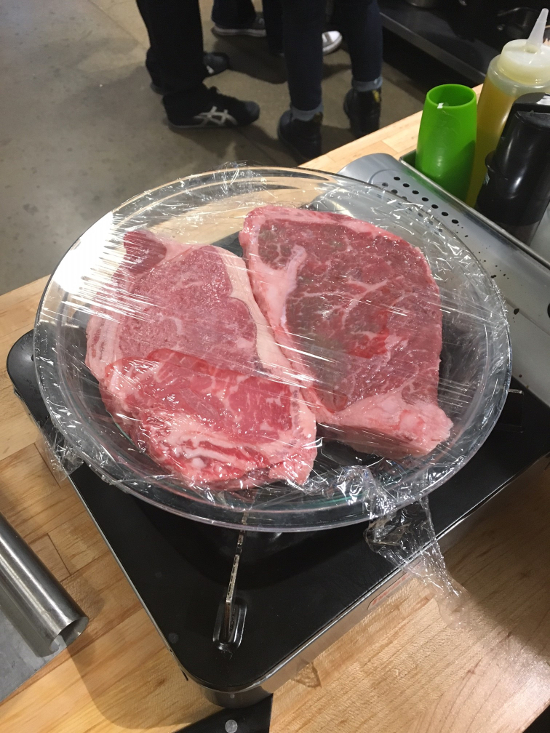 Then came the gorgeous steaks!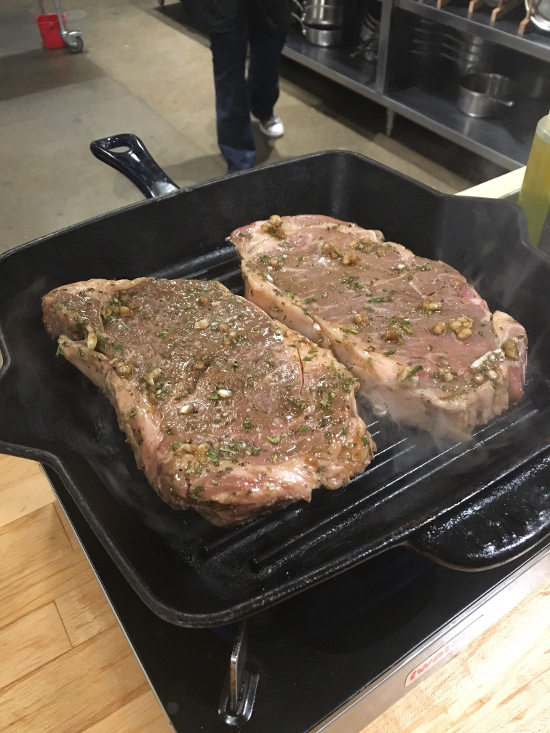 We seasoned them with garlic, rosemary and olive oil and seared in some great grill marks.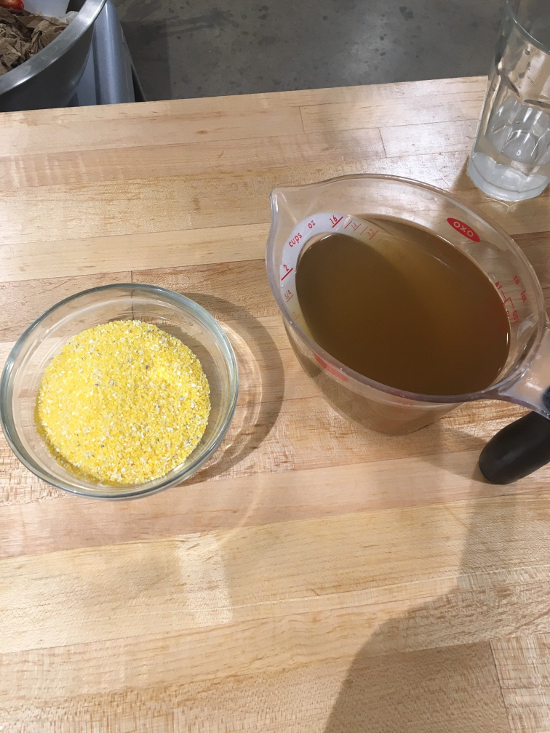 While those finished off in the oven, we moved on to the Creamy Polenta with Pecorino and Wild Mushrooms.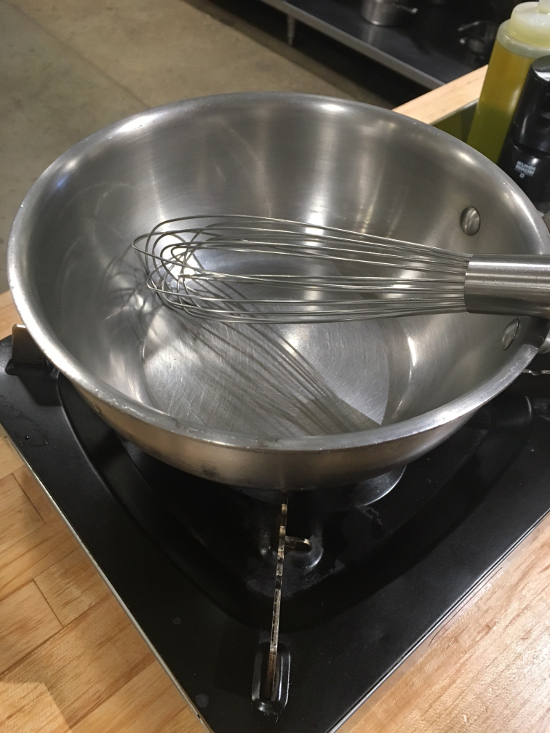 This All-Clad pan is on my list for Santa!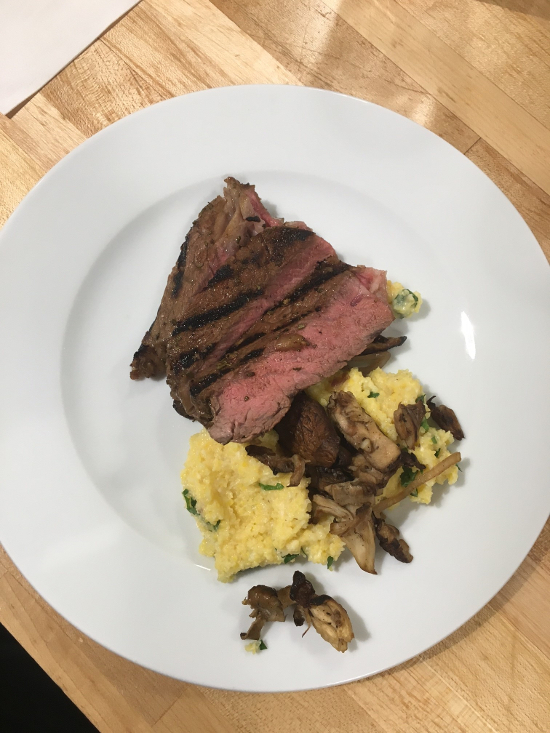 Our finished steak and mushroom polenta. TO DIE FOR!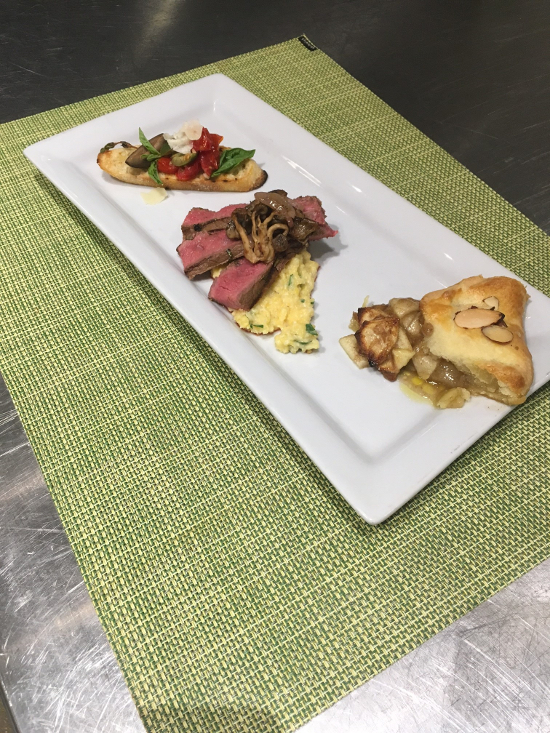 We also made a Spice Apple Crostata. It was perfectly sweet. I was in charge of rolling out the dough and coring, peeling and slicing the apples. We got to do this with the KitchenAid Spiralizer Attachment with Peel, Core and Slice…I'm in LOVE! 6 apples done in 2 minutes! Our entire meal was so delicious and our portions were perfect enough to fill me up. The hubs needed a little snack later on, but that's normal in our house 😉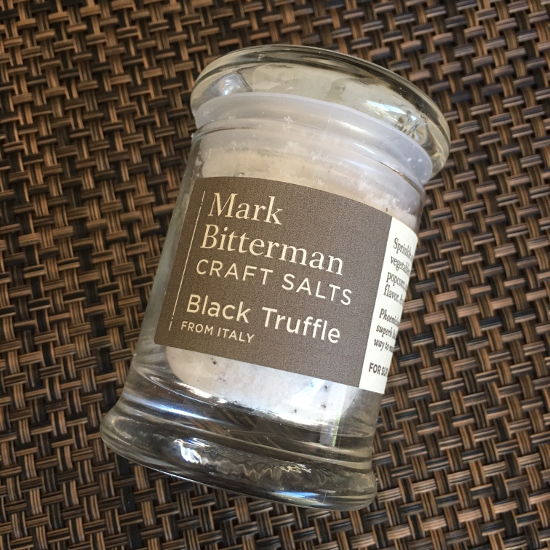 This may have been the highlight of my night. A pinch of Mark Bitterman Black Truffle Salt on my steak and I was sold! I took a bottle home with me and I can tell you, it's not going to last long.
We had such a wonderful night and will definitely do it again. The entire class was about 2 1/2 hours, the perfect little date night. The best part, they did the dishes 🙂 My kind of place!
Have you ever done a cooking class? Would it be something you want to try?
XO, Sarah
I'm linking up with my friends over at our weekly Fiesta Friday Party with this week's co-host Judi @ CookingWithAuntJuJu.