Growing up in the Midwest, Hot Dish's were a common item on the menu. This is one of my favorites. It's hearty and will please most hungry mouths in your family. In fact, I don't think I've ever met anyone who doesn't like my Tater Tot Hot Dish. Be sure to give this one a try, you will not be disappointed.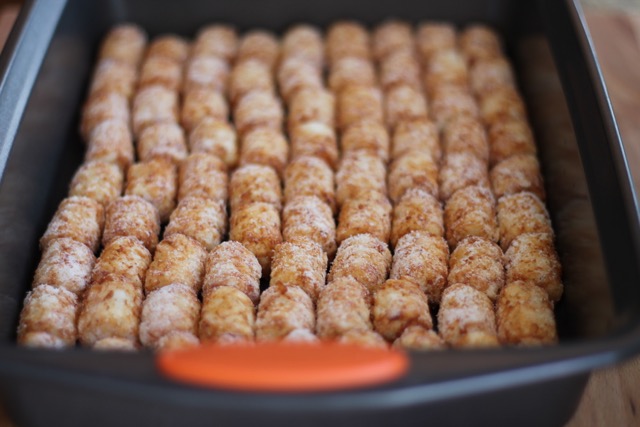 Spread the Tater Tots in the bottom of a 9×13 pan. If you're OCD like me, you can line them up all neat like a little Tot Army.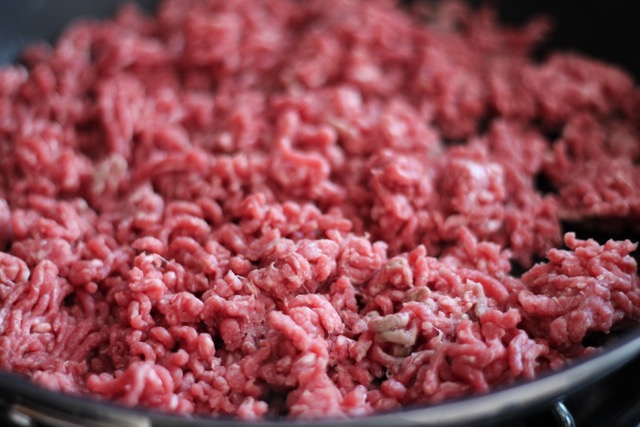 Brown your ground hamburger in a pan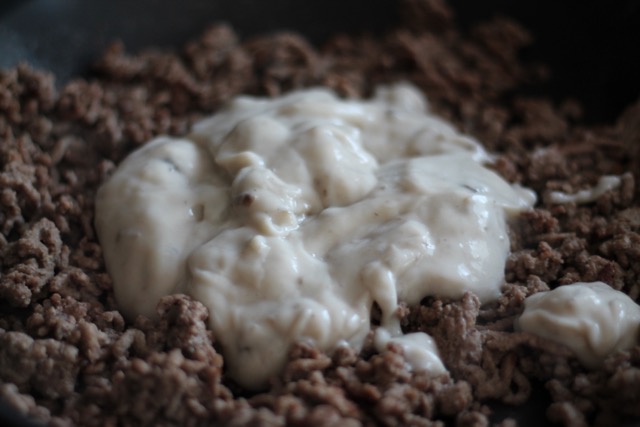 Add a can of good old Cream of Mushroom Soup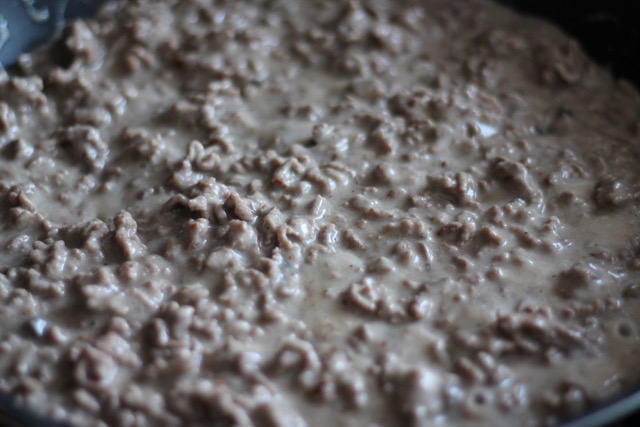 Fill the can up with whole milk and pour in. Mix together and simmer for 5 minutes until mixture has thickened.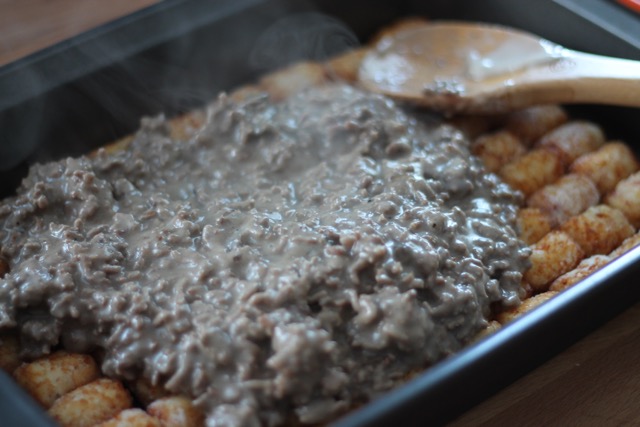 Pour the meat mixture over the top of the tots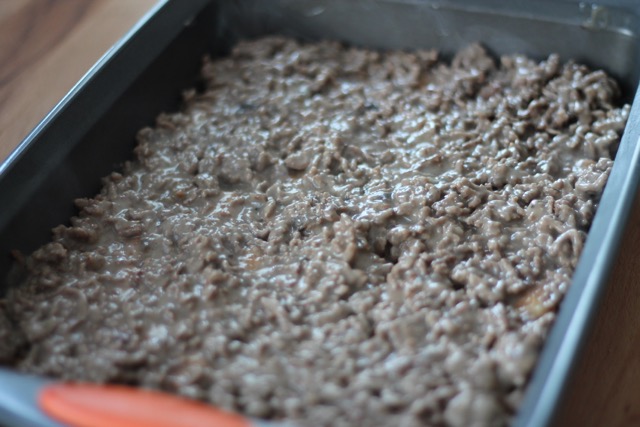 Spread it out in an even layer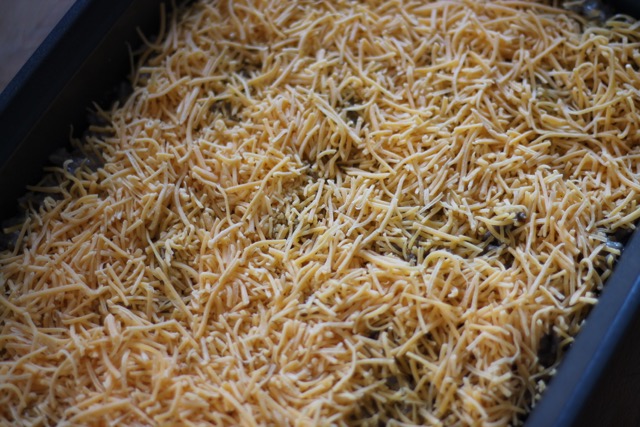 Sprinkle on a good amount of cheese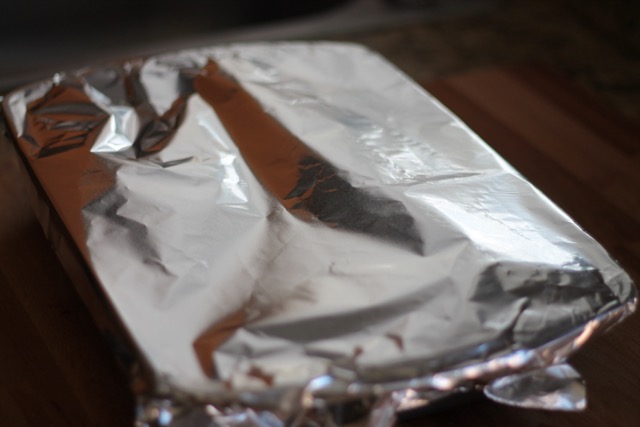 Cover with foil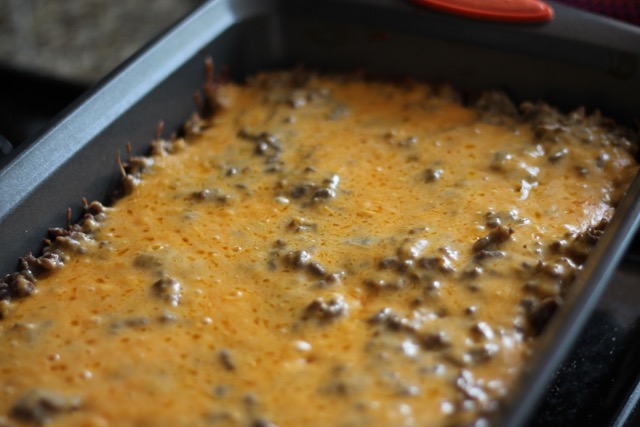 Bake for 30 minutes at 350 degrees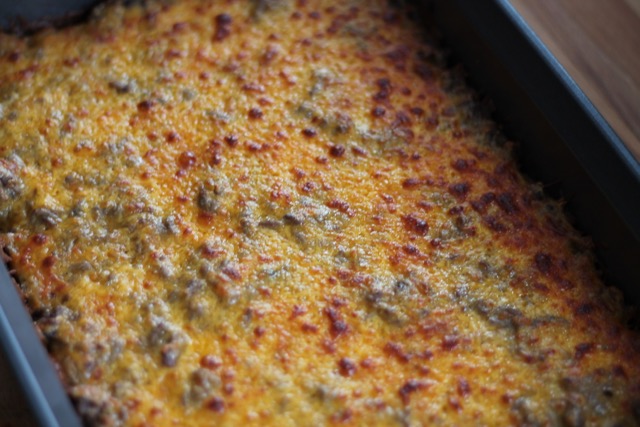 Turn the oven on broil and cook for 3-5 minutes, until the cheese is nice and golden brown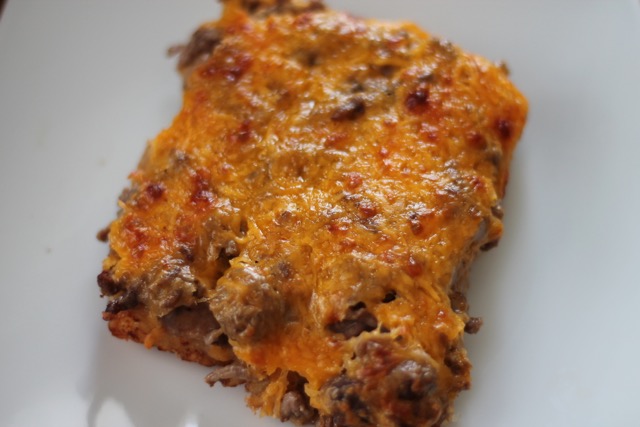 Slice in pieces and enjoy!
Ingredients
1 32 oz bag Tater Tots
1 lb of Ground Beef
1 Can of Cream of Mushroom Soup
1 Cup Whole Milk
2 Cups of Shredded Cheddar Cheese
Directions
Pre-heat the oven to 350 degrees. Arrange Tater Tots on the bottom of a 9″x13″ pan in one single layer. Brown ground beef in a skillet. Add in cream of mushroom soup and whole milk. Simmer for 5 minutes. Pour the meat mixture over the Tater Tots. Sprinkle on cheese. Cover in foil. Bake for 30 minutes. Uncover and broil for 3-5 minutes until cheese is bubbling and golden brown. Slice and enjoy!
Come on over and join the Fiesta Friday Party!