As promised, here is my Thai Iced Tea recipe using Thai Iced Tea ice cubes. Yum Yummy Yum! Make this ASAP.
Smash the cardamom pods and bring to a boil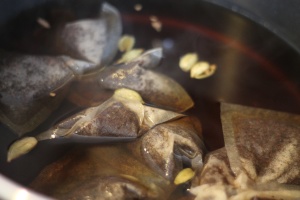 Turn off the heat and add the tea bags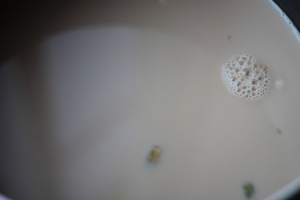 Remove tea bags, add sugar and condensed milk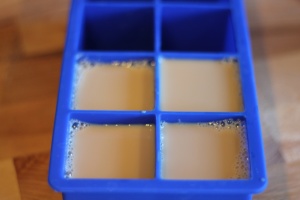 Add 1 1/2 cups to ice cube tray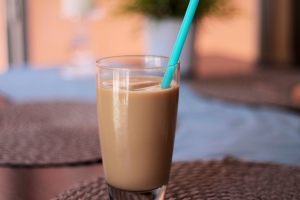 Pour and Enjoy!
Thai Iced Tea
Printable Recipe
Ingredients
7 cups filtered water
7 cardamom pods, smashed
10 bags black tea
1/3 cup sugar
3/4 cup sweetened condensed milk (In the episode she only used 1/3 cup so this is what I used)
1/2 cup half-and-half
Directions
Combine the water and cardamom pods in a medium saucepan and bring to a boil. Turn off the heat, add the tea bags and stir gently. Steep for 10 minutes, then remove the tea bags. Add the sugar and condensed milk and stir with a wooden spoon until all of the sugar is dissolved. Allow to cool.
Remove 1 1/2 cups of the cooled tea mixture from the saucepan and pour this into an ice cube tray. Freeze for at least 4 hours. Strain and refrigerate the remaining tea.
When ready to serve, divide the tea ice cubes between four glasses. Fill the glasses with the chilled tea mixture, leaving a little extra space at the top. Top each glass off with 2 tablespoons of the half-and-half.