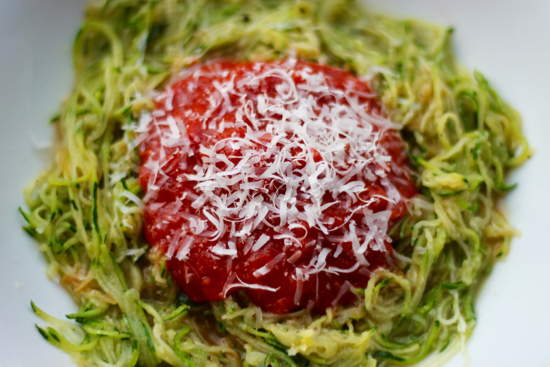 Happy Tuesday! I told you guys I was on a green kick last week, and I'm keeping it going. I'm a noodle lover, noodles of all kinds! Now these aren't your typical starchy noodle, these are made with zucchini. No, they're not going to taste like a starchy noodle, but they do satisfy my noodle tooth when I top with my favorite marinara sauce, a sprinkling of Parmesan and a slice of garlic bread.
Mmmmm Mmmmm good!
All you need to create these zucchini noodles, a.k.a. Zoodles, is a pretty nifty kitchen tool. The spirazlier can make any veggie a noodle. You can do sweet potatoes noodles, beet noodles (Jules, I'm talking to you) or carrot noodles. This is the exact model I have, and I just love it because it makes the perfect angel hair noodle. There are a ton of models out there to choose from. So, if you're looking for a healthy way to eat your noodles, this is just the thing for you!
Here's how quick and easy it is.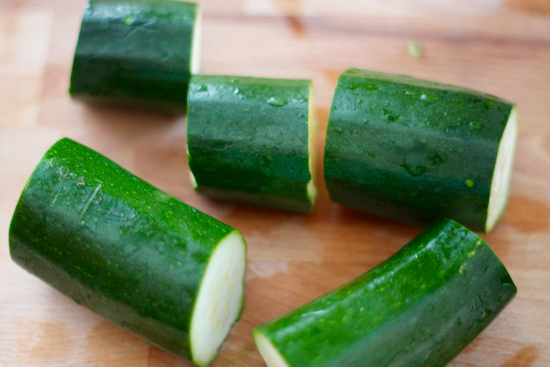 Slice up your zucchini into 2-3″ pieces.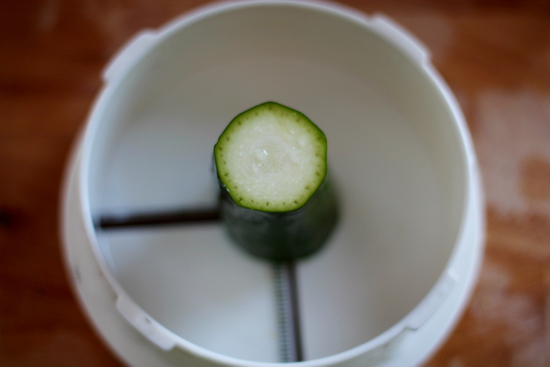 Place the zucchini piece in your spiralizer…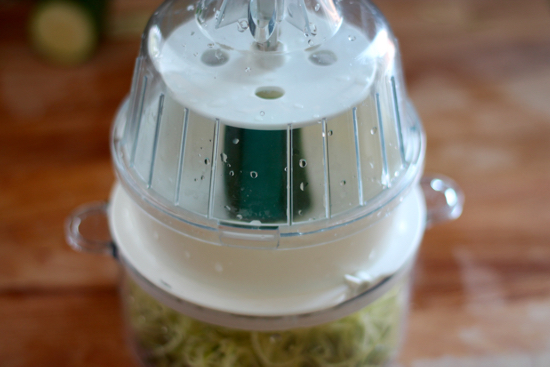 …pop on the top, and crank away.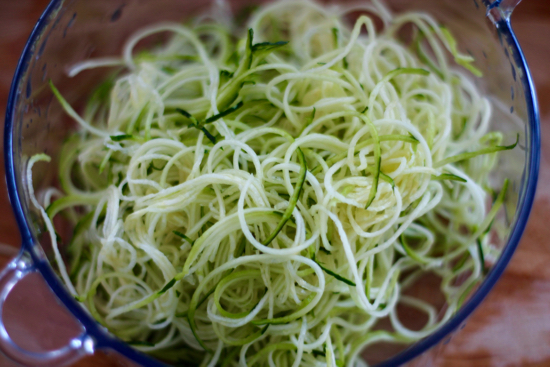 You've made Zoodles!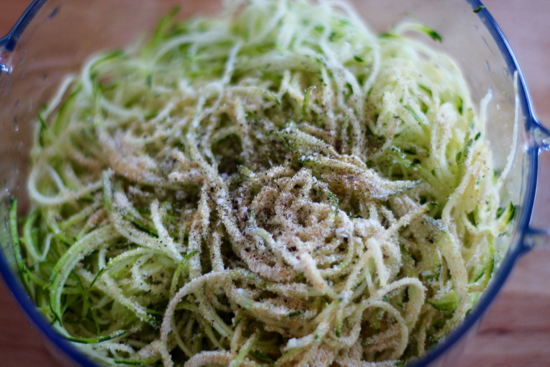 I like to season them right before I put them in the skillet to warm them. Just a little salt, pepper and garlic powder.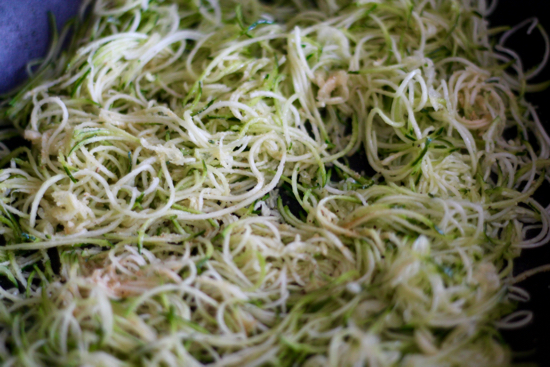 Heat a little olive oil in the skillet and drop the zoodles in. Cook for just a minute or two until they start to warm. Don't cook them for too long, otherwise they'll soggy.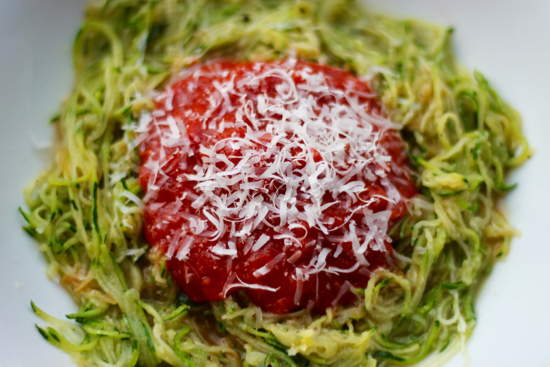 Place your zoodles in a bowl and top with your favorite marinara and freshly grated Parmesan.
Buon Appetito!
Zucchini Noodles
Ingredients
2 Zucchini
Pinch of Salt
Pinch of Pepper
Pinch of Garlic Powder
1 Teaspoon olive oil
1 cup your favorite marinara sauce, warmed
2 Tablespoon Parmesean
Instructions
Cut the zucchini into 2"- 3" pieces.
Place zucchini pieces into spiralizer to make noodles.
Sprinkle noodles with salt, pepper and garlic powder.
Heat olive oil in a skillet.
Place seasoned zucchini noodles in pan and cook 1-2 minutes, until just warmed.
Place warm noodles in a bowl, top with warmed marinara sauce and Parmesan.
Serve immediately