Love pizza? You'll want to give this one a try. It's a less caloric option and you get that great pizza taste without all the guilt! For those of you on Weight Watchers, it's only 7 points per piece!  Let's get to it!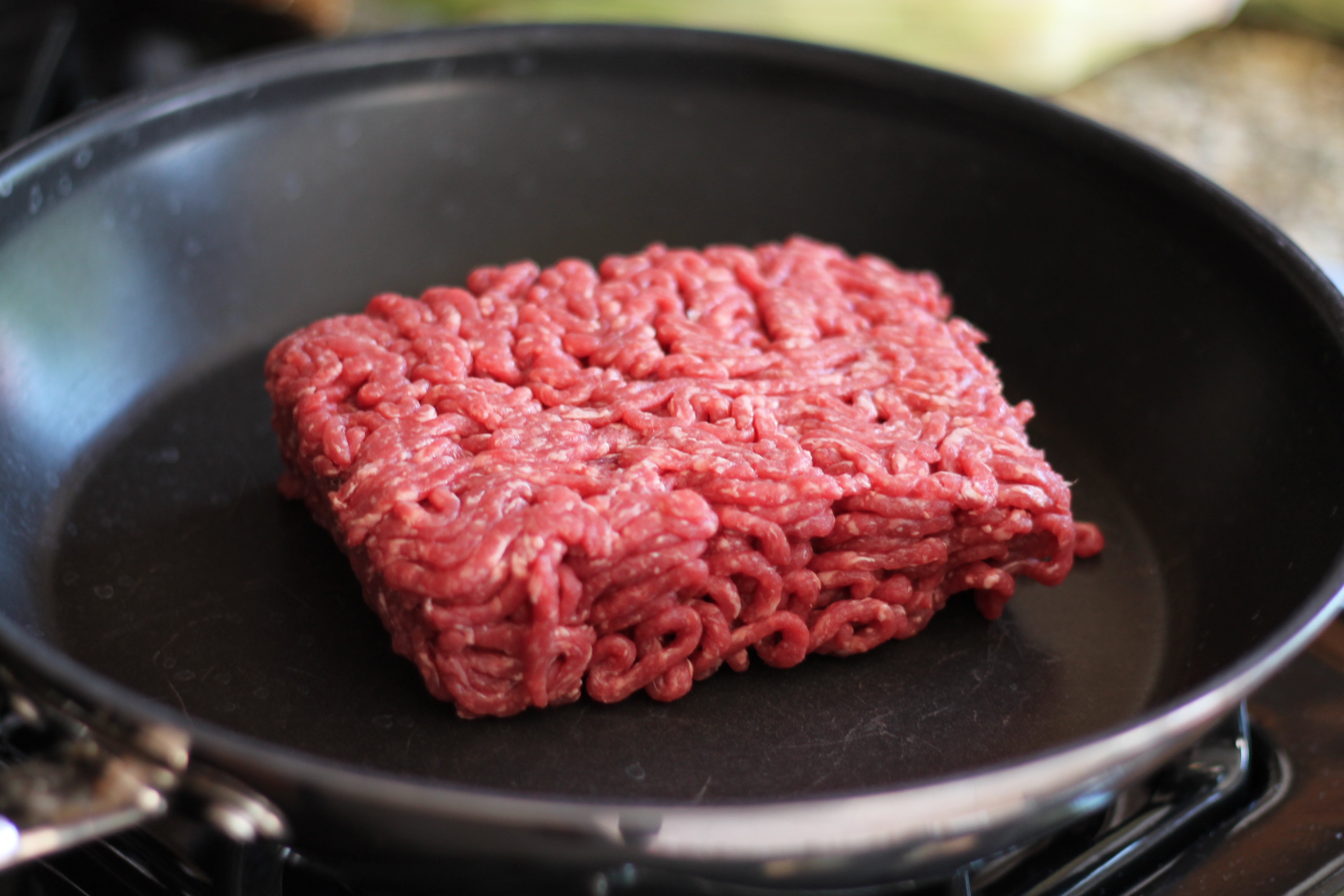 Brown up some meat in a skillet. I used 93/7 beef. You could also use ground turkey.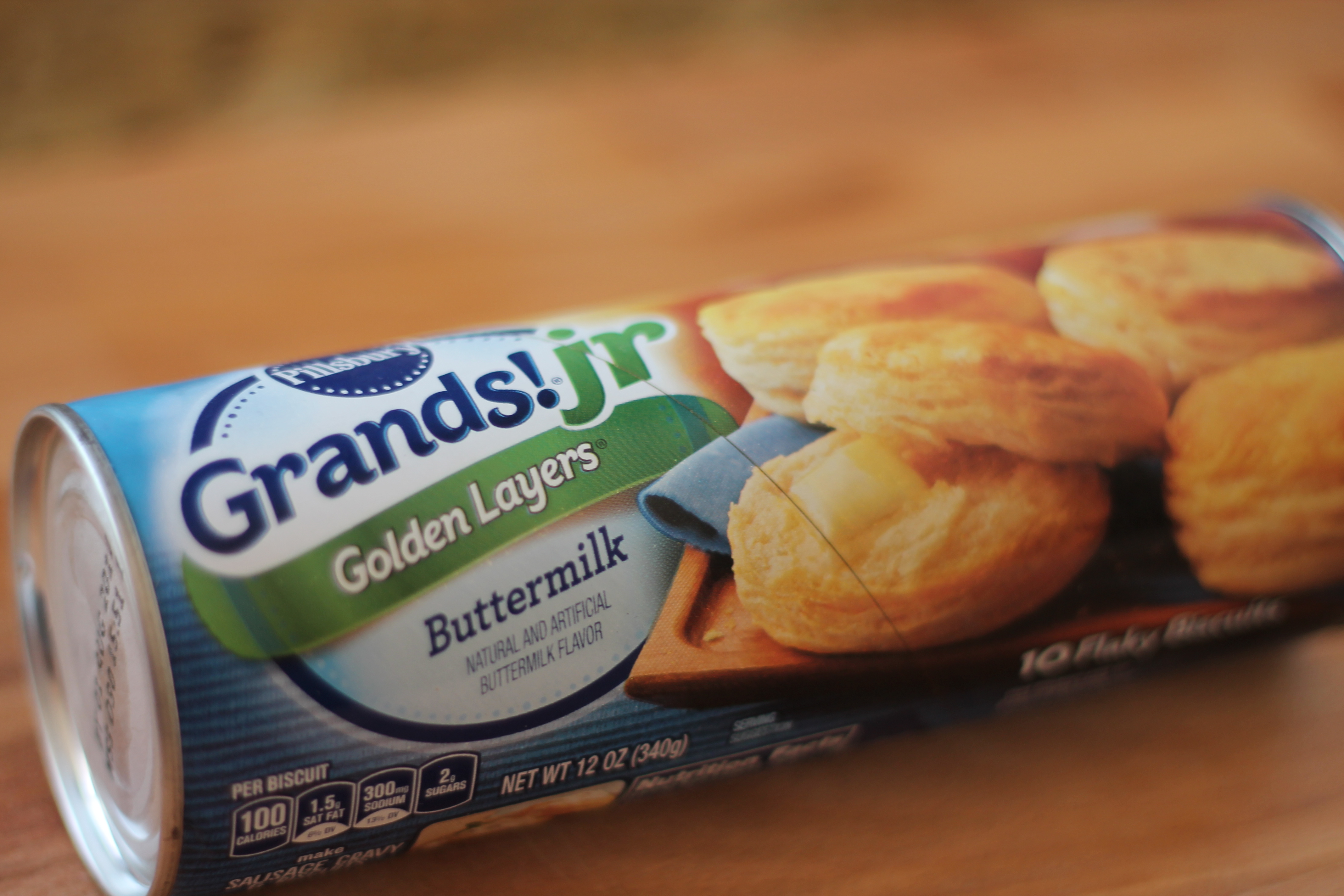 Get a roll of biscuits. This doesn't need to be precise, any biscuit 12-16 oz can will do. Just don't use crescent rolls…I've done this in a pinch, and you don't want to make the same mistake I did, okay?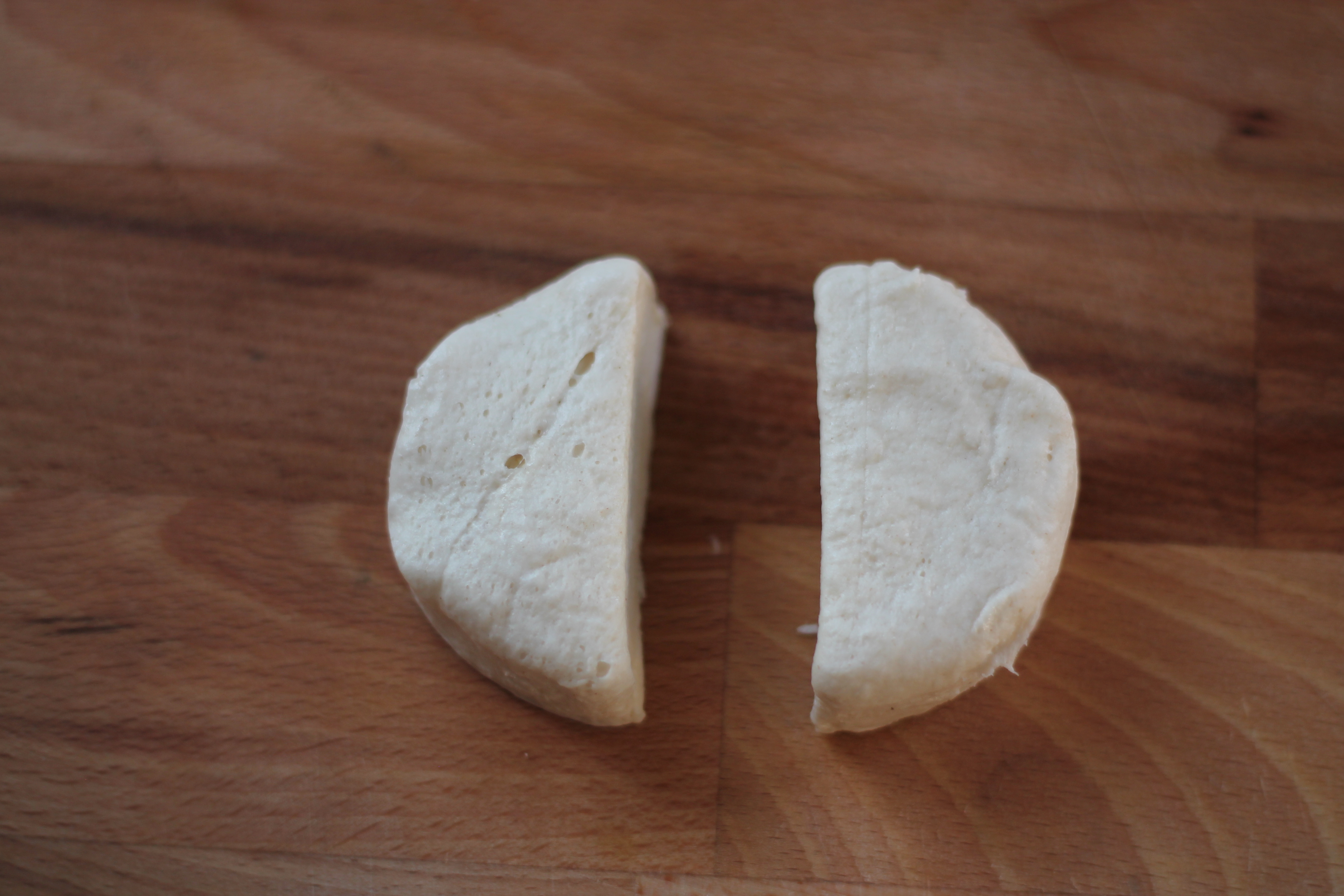 Cut your biscuits in half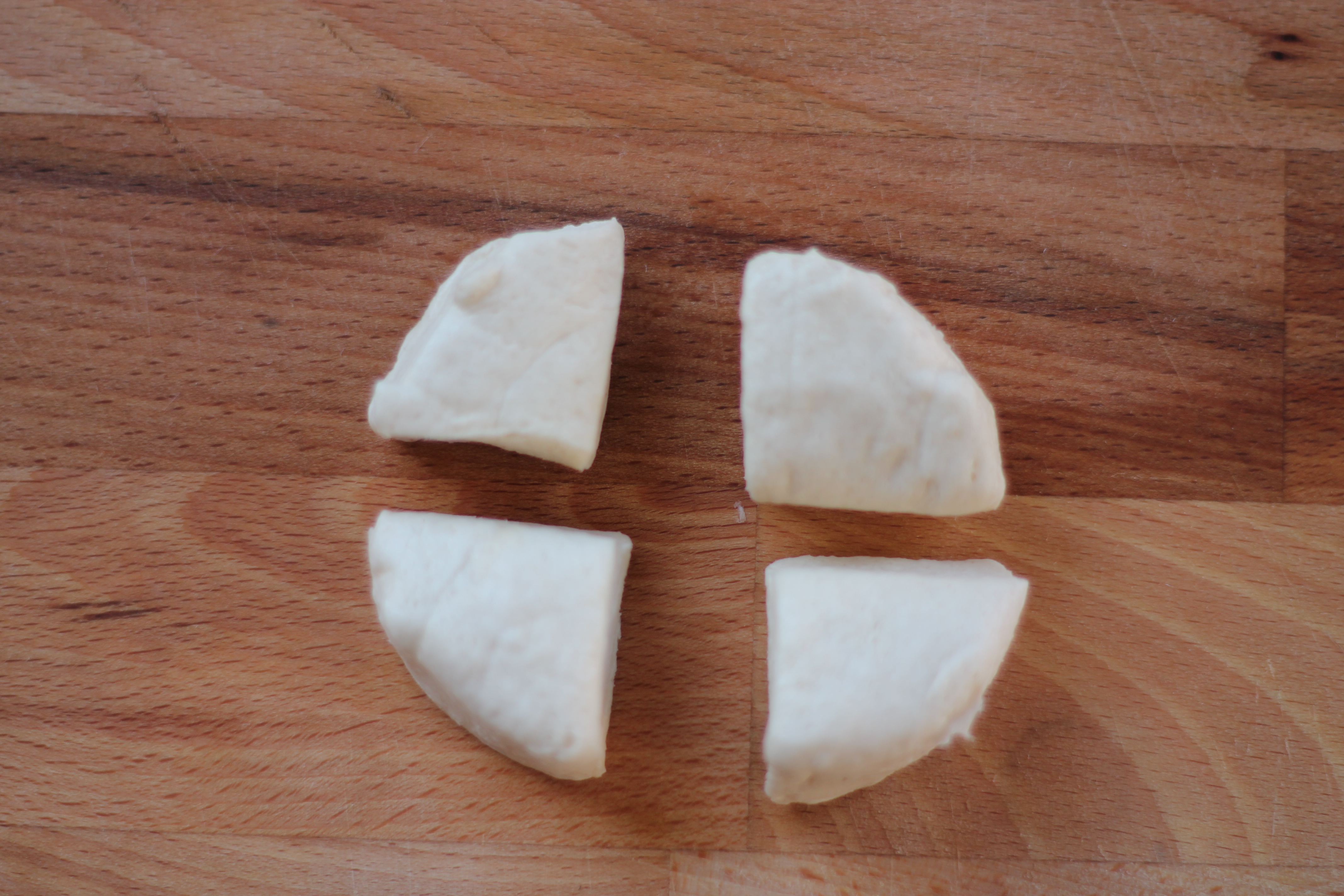 And in half again to make 4 cute little biscuit pieces. Do this will all remaining biscuits.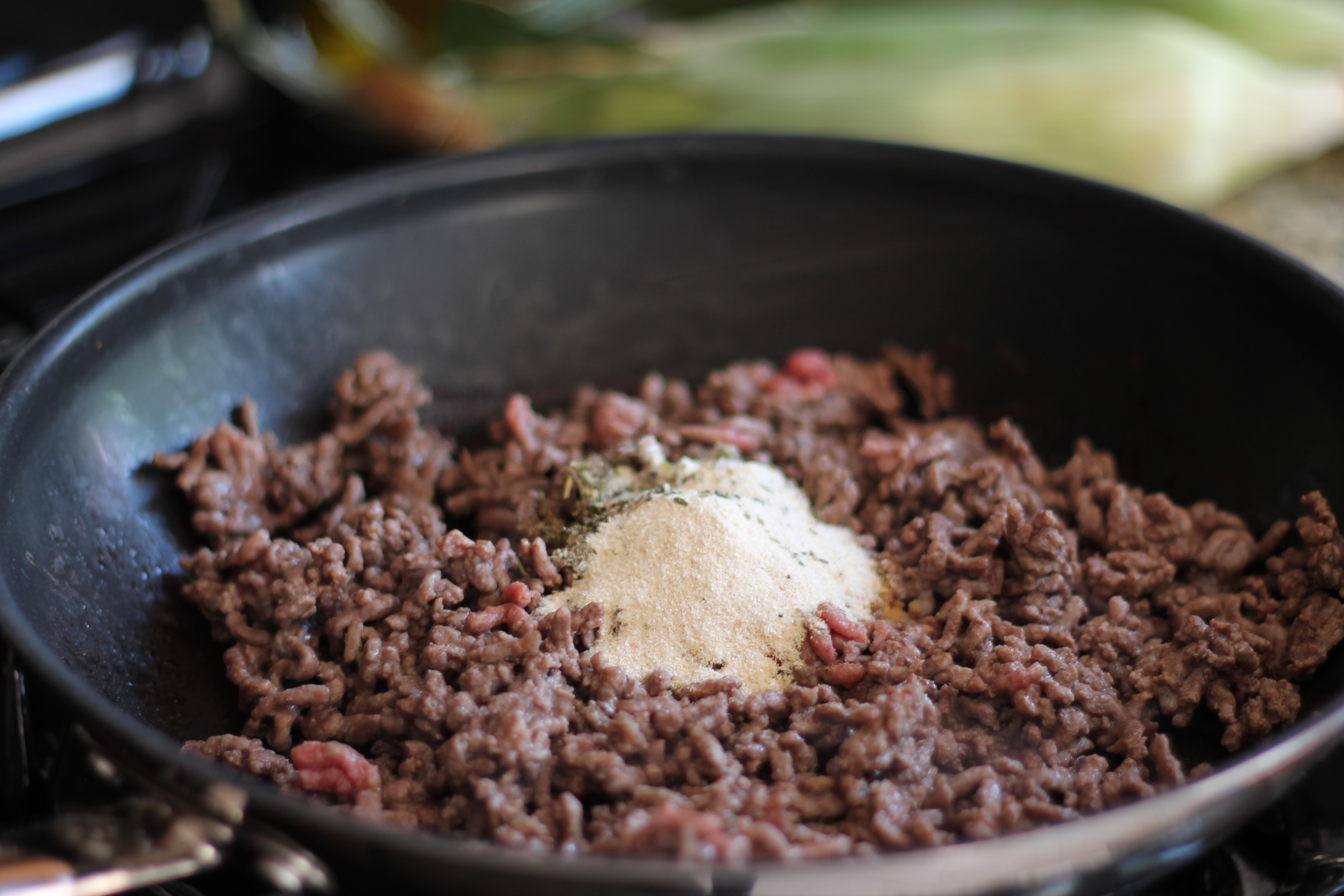 Once your meat is browned add in onion powder, basil, garlic powder and Italian seasoning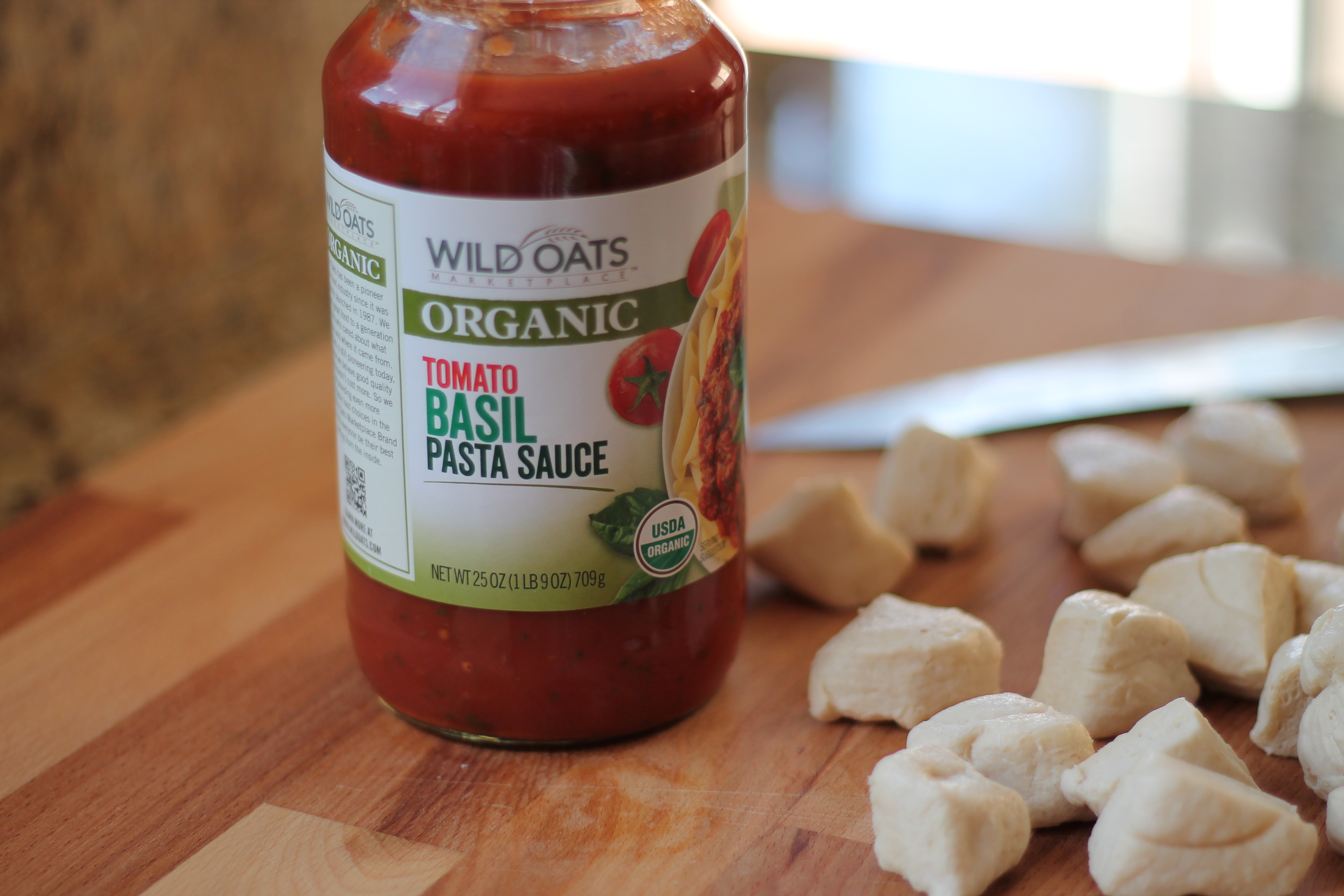 Grab your favorite jar of marinara sauce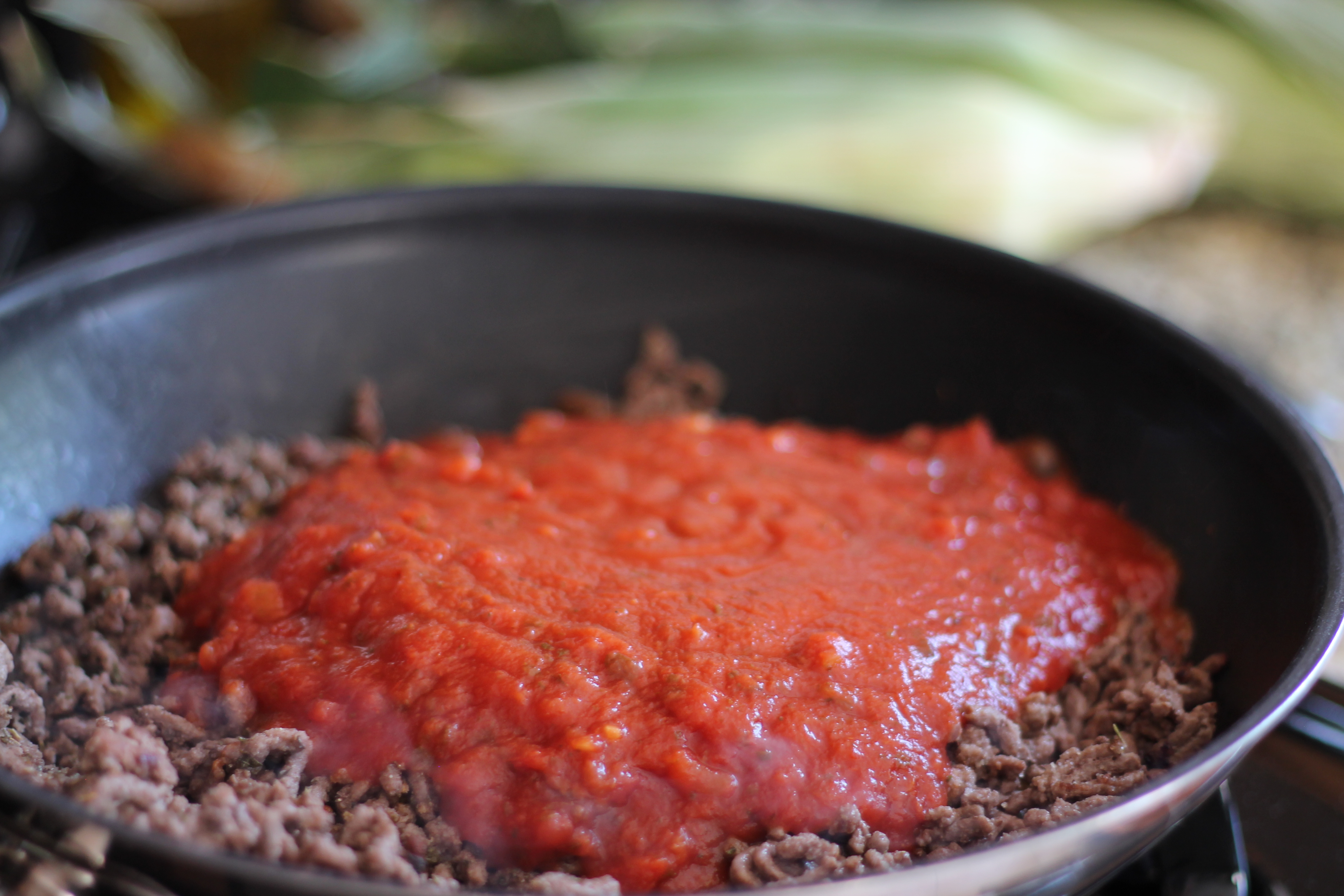 Pour that in and mix together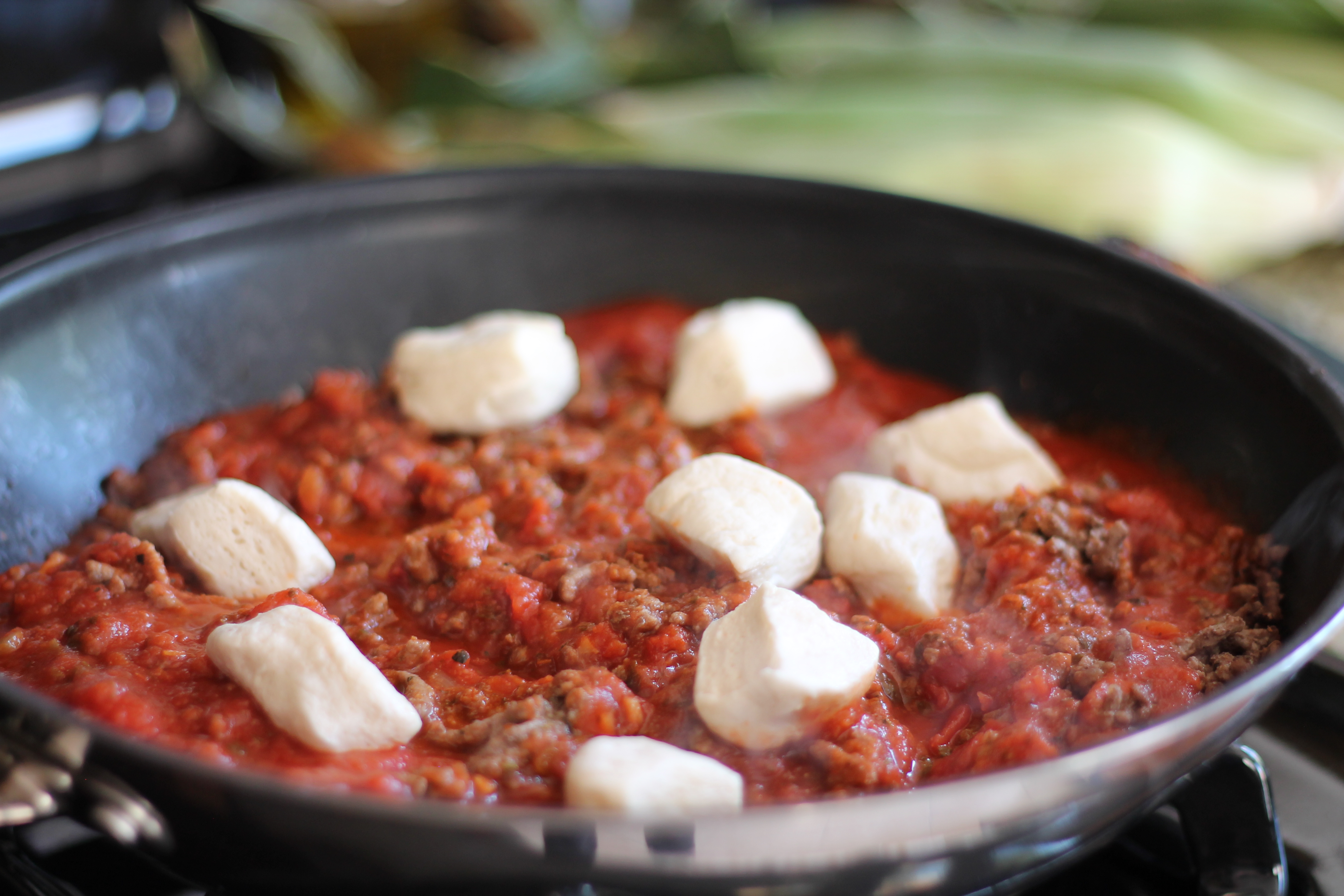 Start adding all those biscuit pieces to your meat mixture little by little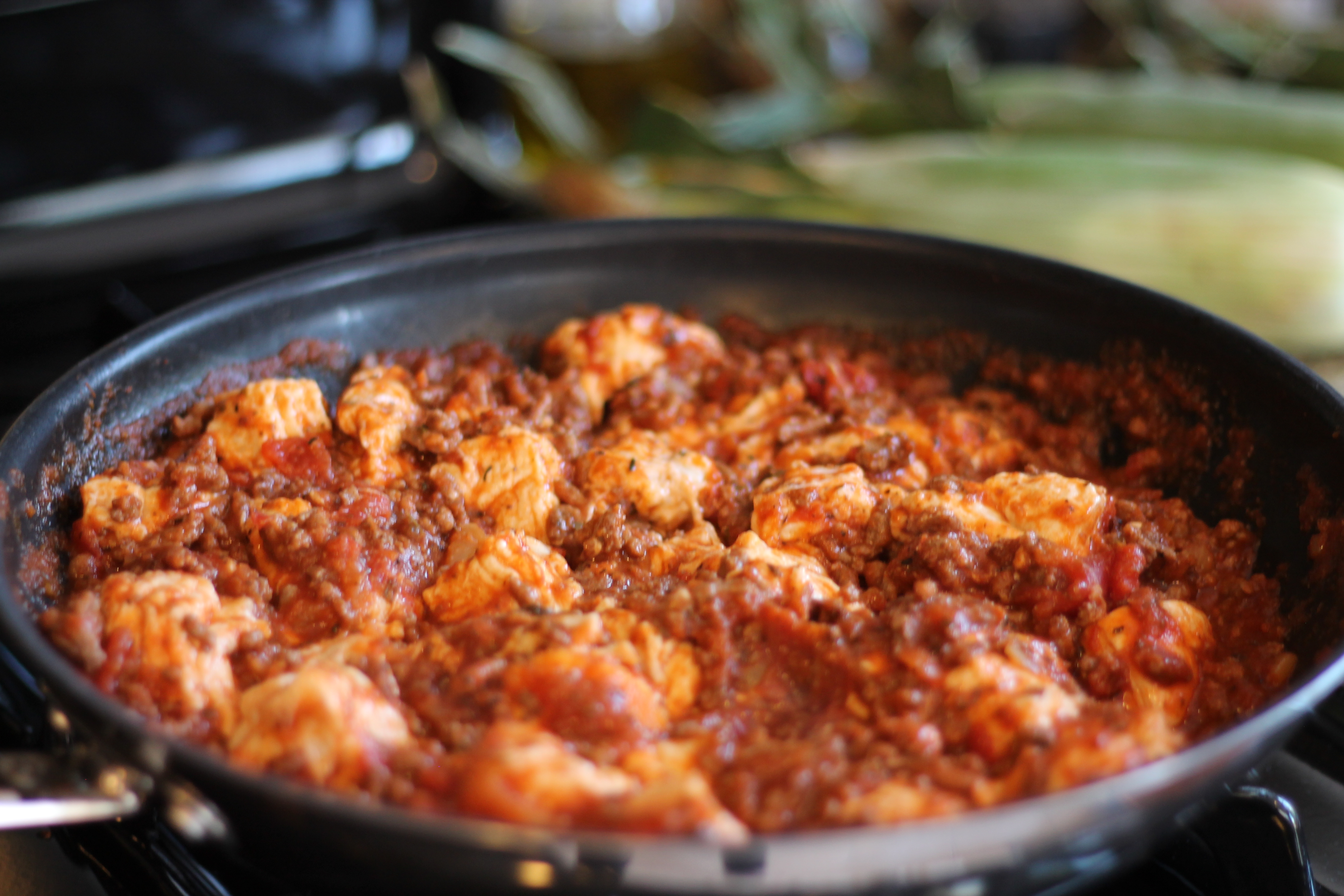 At some point you're going to go "Sarah! They don't all fit" Trust me, they do and they will, just keep mixing and adding.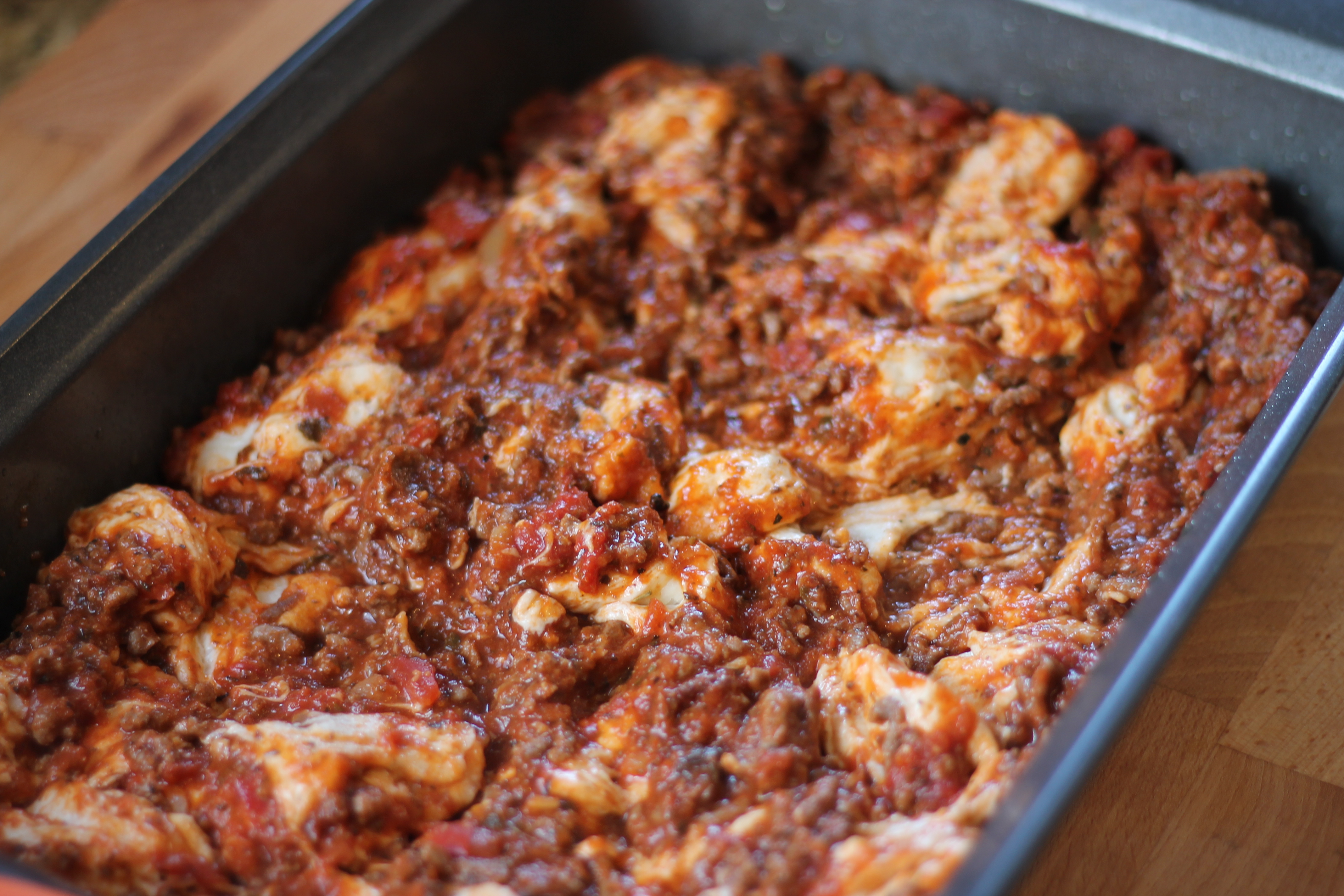 Pour the entire mixture in a 9 x 13 pan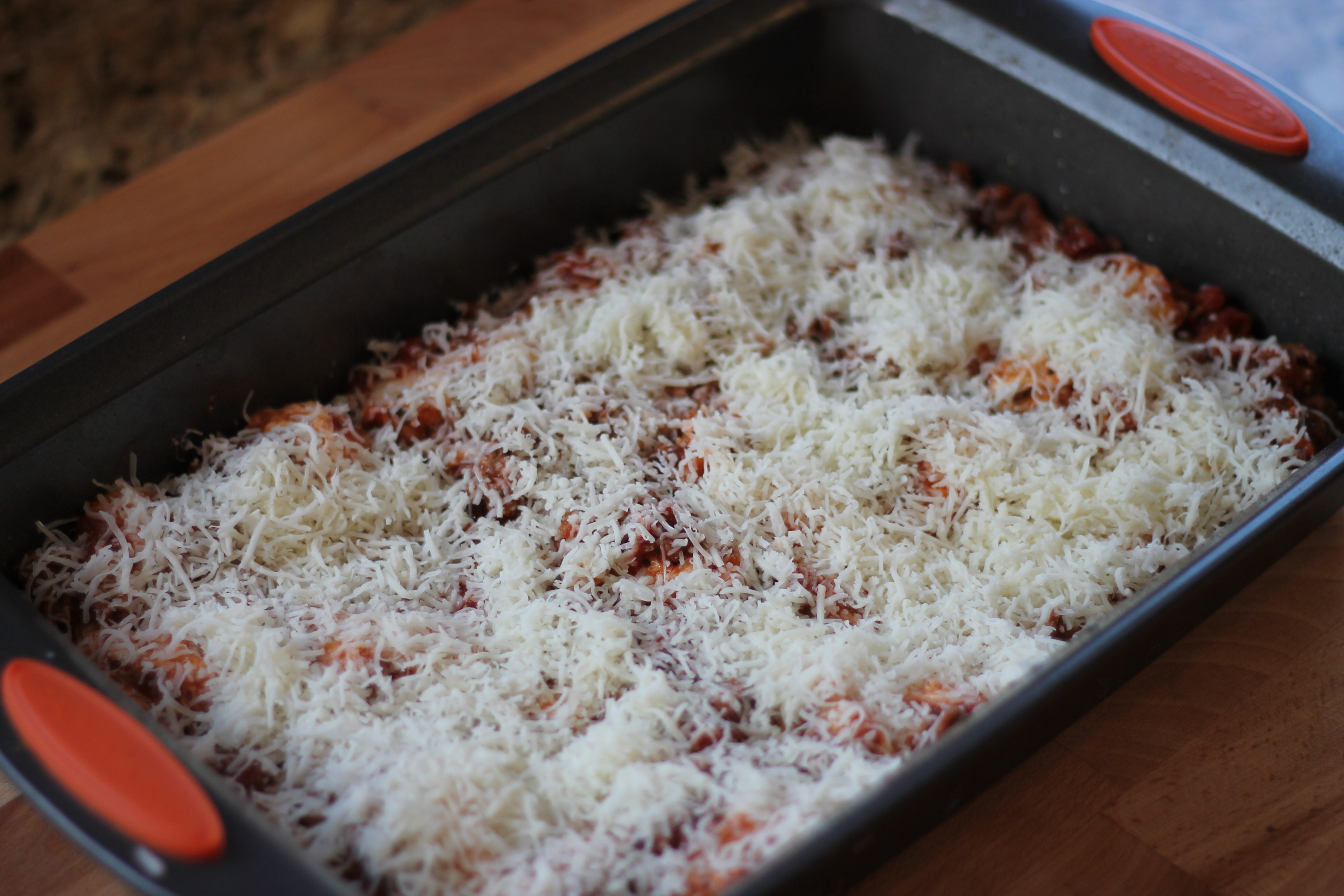 Top that with your shredded cheese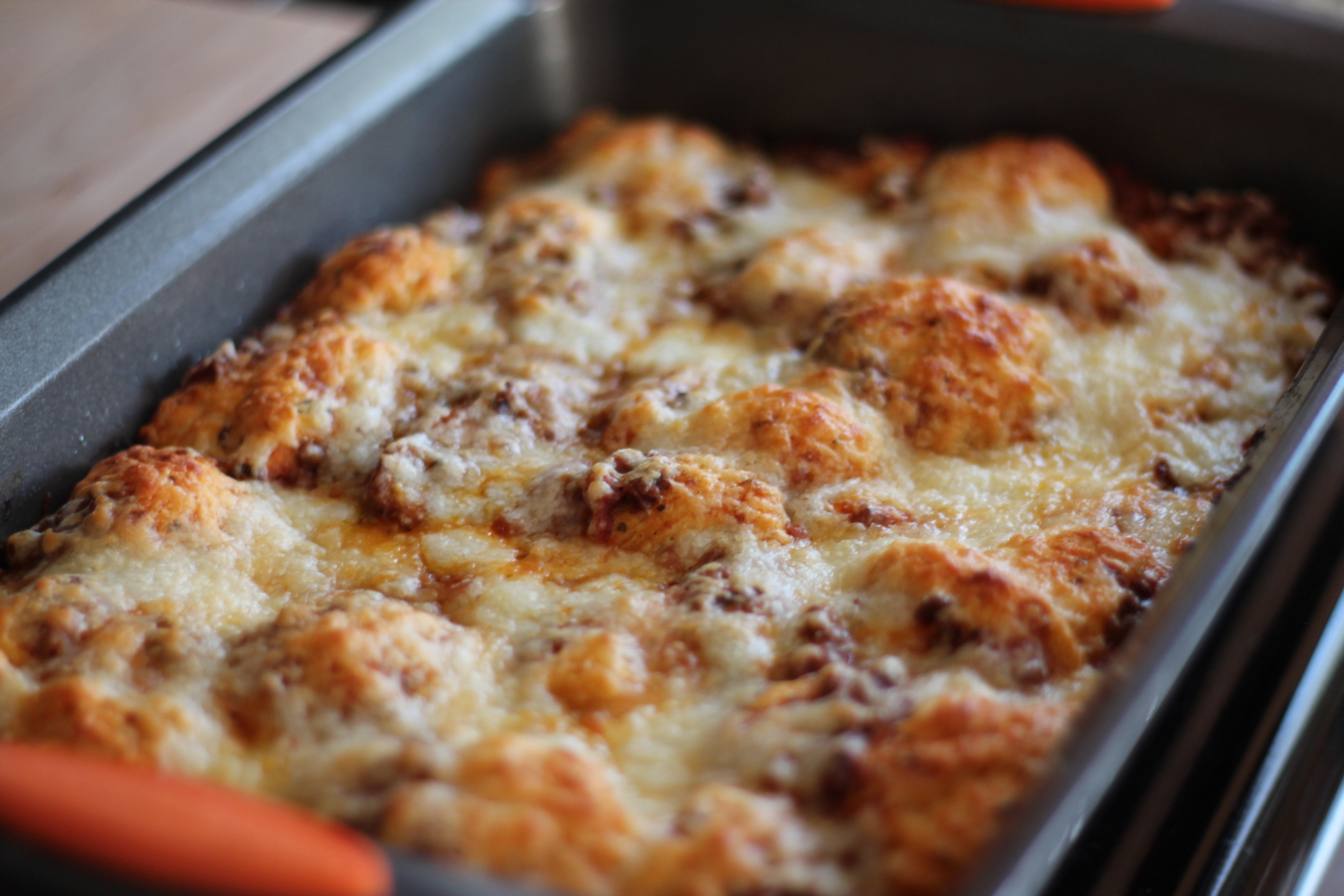 Bake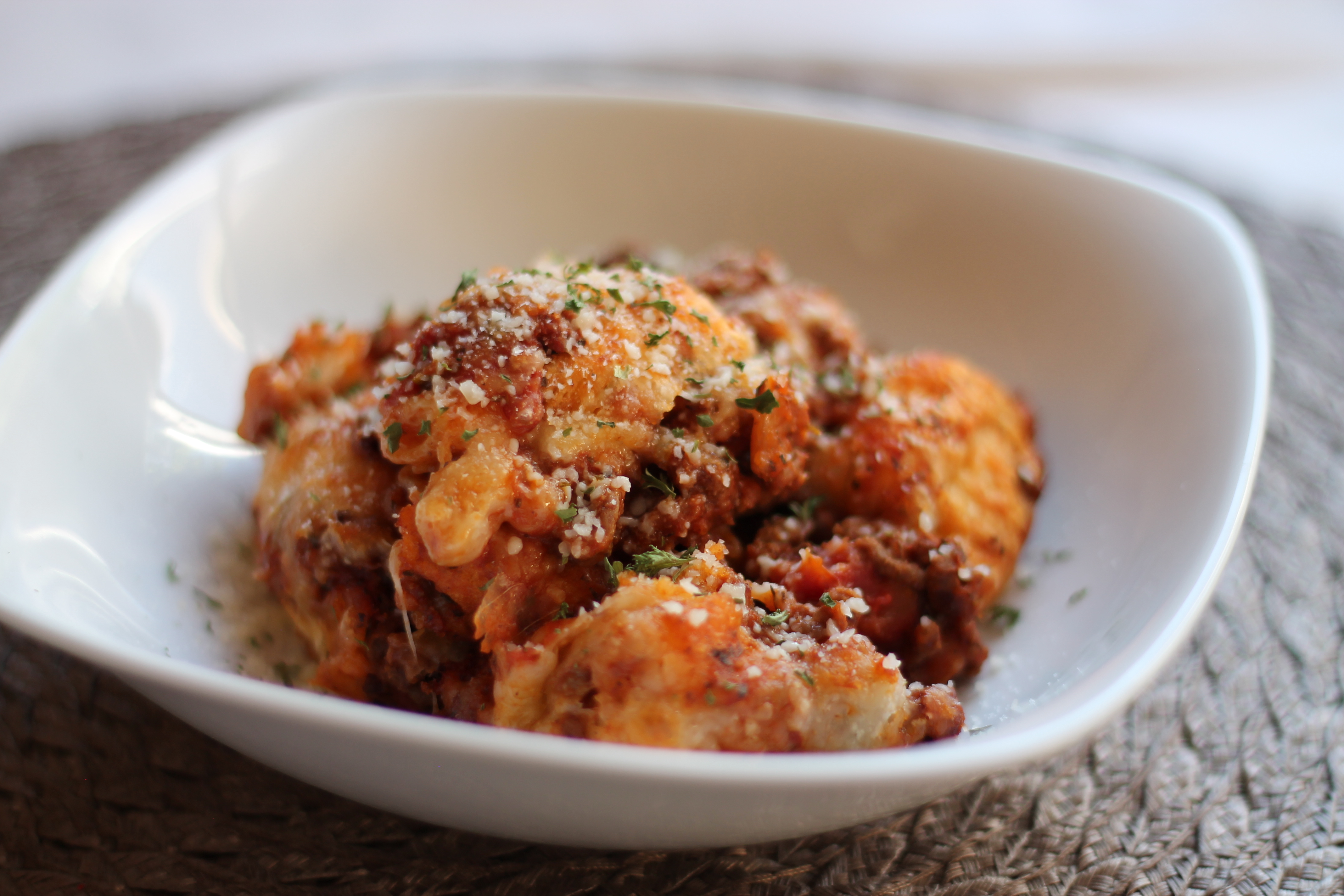 Add a little Parmesan and parsley and dig in!
Ingredients
1 lb of ground lean beef or turkey
(1) 12-16 oz can of  biscuits
2 teaspoons of onion powder
3/4 teaspoon on garlic powder
1/2 teaspoon dried basil
1 teaspoon of Italian seasoning
16 oz Tomato Sauce (your favorite jarred variety)
1 1/2 cups of Shredded Mozzarella
2 Tablespoons of Grated Parmesan Cheese
Directions
Preheat oven to 350 degrees. Brown the meat in a pan over medium high heat. Add in the onion, powder, garlic powder, dried basil and Italian seasoning. Once meat is browned and cooked through, add in your jar of marinara sauce and turn heat down to medium. Meanwhile, cut each biscuit in quarters. Slowly add all the quartered biscuit pieces into the sauce/meat mixture. Stir together to combine. Once fully combined, pour mixture into a 9″ x 13″ pan. Sprinkle the top with mozzarella cheese. Cook for 25 minutes or until cheese is nice and bubbly. Cut into 8 pieces and serve. If desired, top with a little sprinkle of Parmesan cheese.