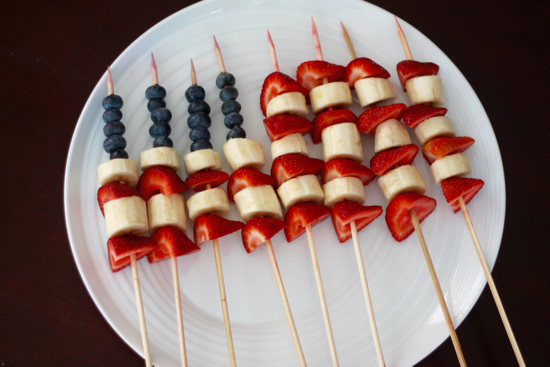 "Where liberty dwells, there is my country." — Benjamin Franklin
4th of July is upon us this weekend! Can someone please tell me where half the year has gone? Let's make sure this weekend, we take a deep breath and pause for a moment and enjoy the celebration with family and friends. And while you're taking that moment, be sure to have one of these super fun 4th of July fruit skewers in hand to help commemorate America's birthday. They're easy to put together and sure to be a crowd pleaser.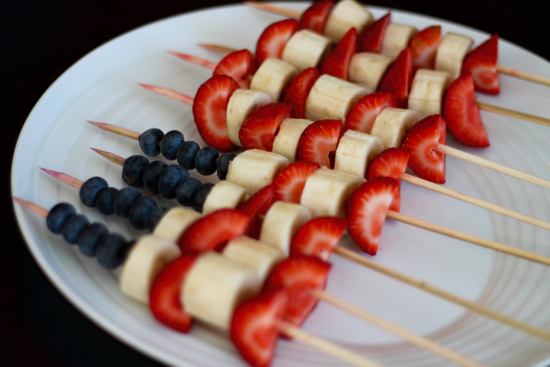 Cut up some strawberries and bananas and grab a container of blueberries. Get your skewers ready and start stacking away! I did 4 skewers with blueberries and 4 without and really like how it turned out 🙂
I wish you all a safe and happy holiday weekend!
XO, Sarah
I'm brining these over to the 4th of July Fiesta Friday party co-hosted by Josette @ thebrookcook and Julie @ Hostess at Heart. Come party with us!