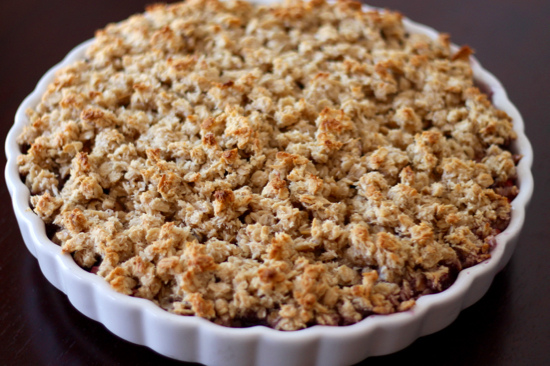 Happy Friday friends! What are you up to this weekend? Any fun plans? I will be in the kitchen making this Apple Blueberry Crumble with Coconut for the second time this week. This crumble is so tasty, your friends and family will never know it's good for them too! It's loaded with healthy ingredients and leaves you wanting more. The crumble has a great crispy bite from toasted up oats, sweetness from the flowery honey and fresh fruit and a nice creaminess from the coconut milk. The flavors are perfectly balanced so nothing is overwhelming.
This recipe is very forgiving. You can swap out the berries for whatever you have on hand or to suit your taste preferences. You can even add a cup of nuts or seeds to the crumble itself for some variety. You can also just make the crumble portion of the recipe and keep it on hand in the fridge for a few days to top yogurt, oatmeal or just eat with a spoon, it's that good!
If you're looking to satisfy your sweet tooth in a healthy way, look no further and make this today!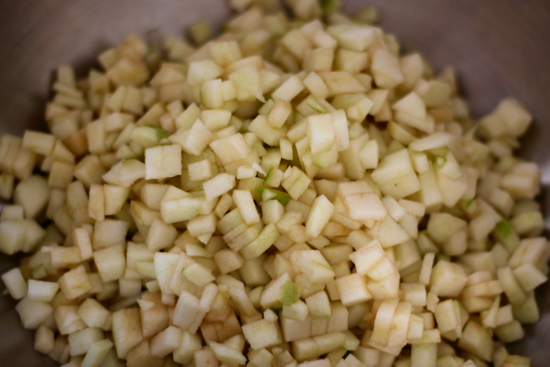 Chop up your apples into bite size pieces and put in a large bowl. I love using Granny Smith's when baking.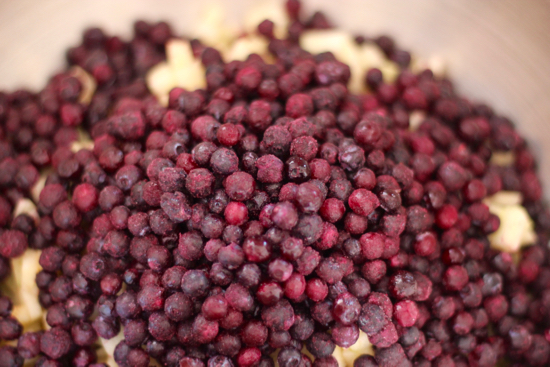 Add in your blueberries.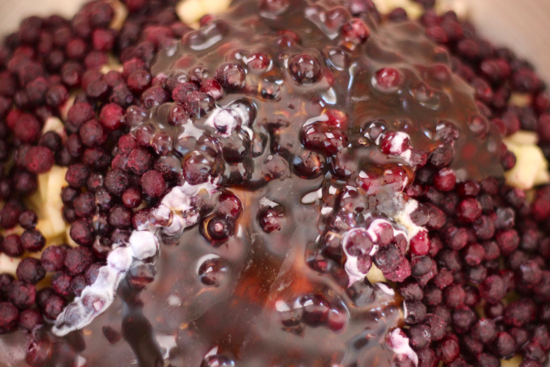 Pour in the honey, coconut milk and vanilla extract.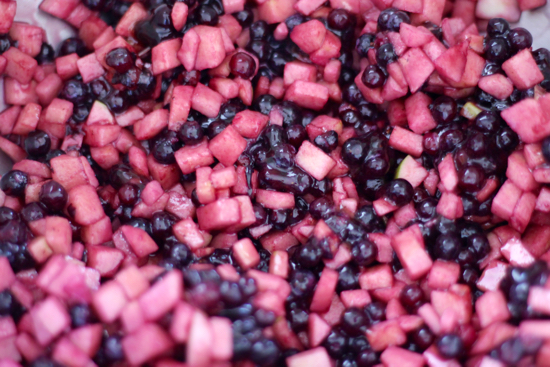 Mix together and set aside.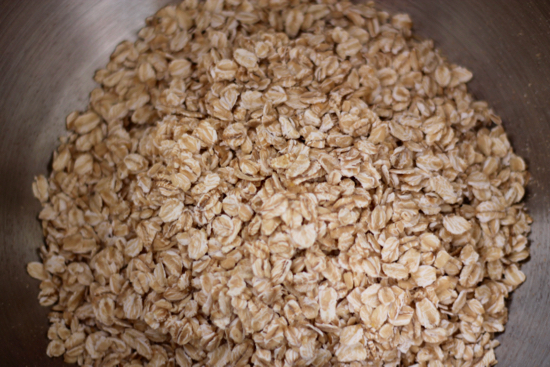 Measure out oats and add to another bowl.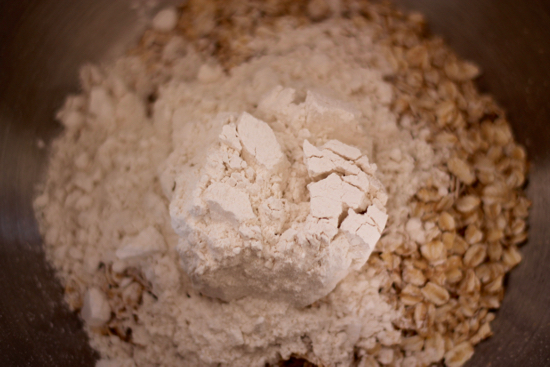 Add in flour…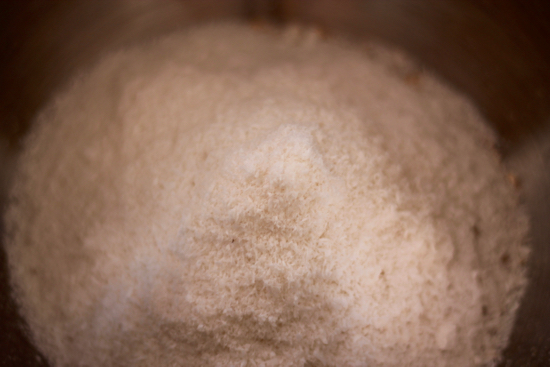 …and coconut.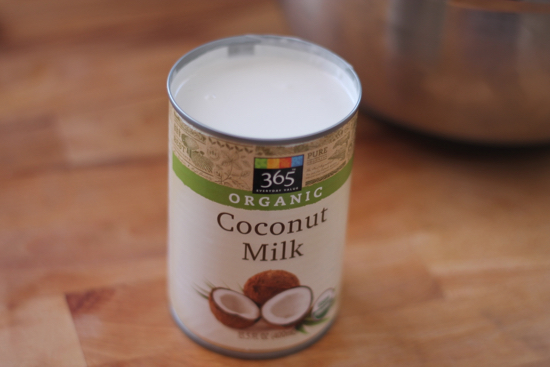 Grab a can of coconut milk.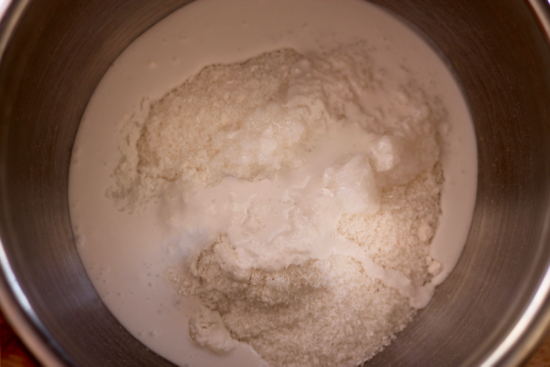 Pour it right in the bowl with some coconut oil. I love coconut!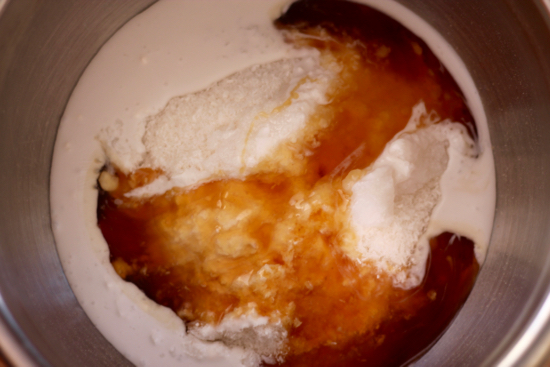 Next, add in the honey and vanilla extract.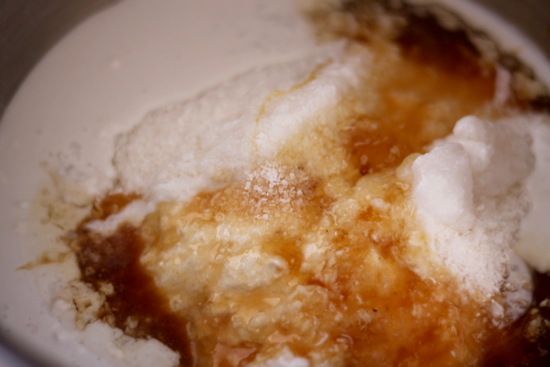 Plus a pinch of salt.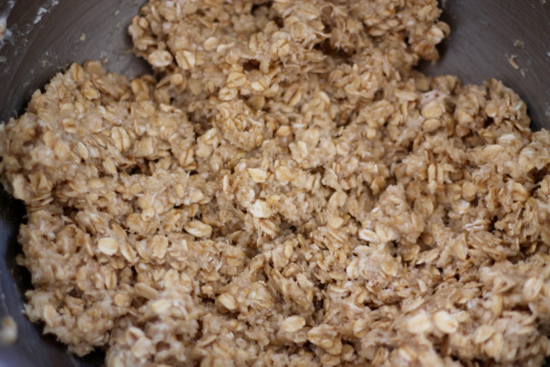 Mix the crumble mixture all together. Take a bite or 5 for quality control purposes. I'm pretty much obsessed with this stuff 😉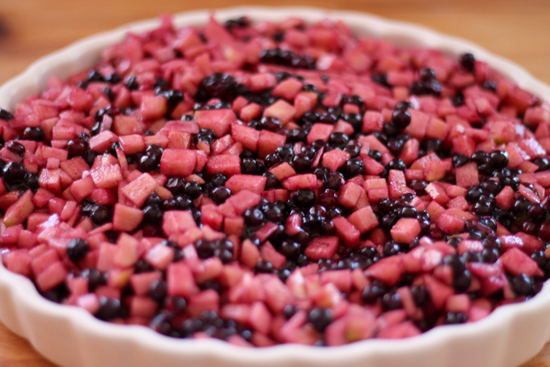 Pour the filling mixture into a greased baking dish.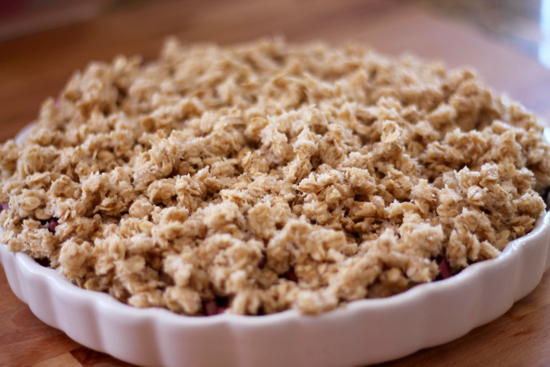 With your fingers, evenly distribute the crumble over the fruit mixture.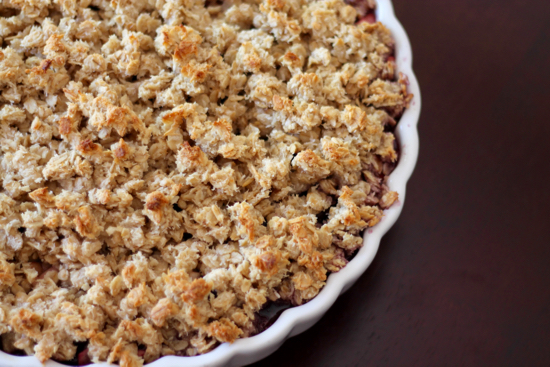 Bake at 350 degrees, covered for 15 minutes and uncovered for 20-25 until crumble starts to brown.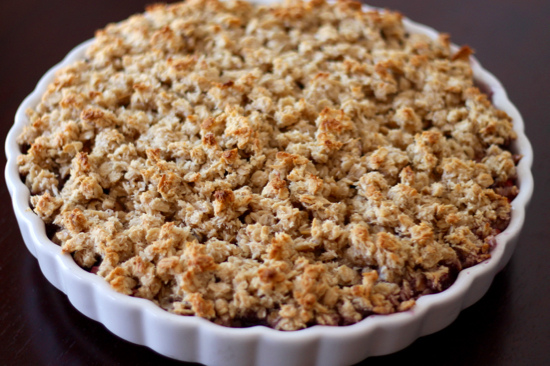 Enjoy this good for you dessert!
Have a fabulous weekend!
XO, Sarah
Apple Blueberry Crumble with Coconut
Ingredients
For the Filling:
4 apples (peeled, cored and cut in small pieces)
2 cups blueberries (If using frozen, be sure to thaw and strain out extra juices)
½ cup honey
¼ cup coconut milk
1 tsp vanilla extract
For the crumble:
2 cups old fashioned oats
½ cup flour
1 cup shredded coconut
3 tbsp melted coconut oil + more for baking dish
½ cup coconut milk
½ cup honey
1 tsp vanilla
¼ tsp kosher salt
Instructions
Preheat your oven to 350. Generously rub your baking dish with coconut oil to prevent sticking.
In a large bowl mix together all the filling ingredients. Pour into the greased baking dish and set aside.
Place all the crumble ingredients in a large bowl and mix well. Crumble over the fruit mixture with your hands until it's evenly covered.
Loosely cover the crumble with aluminum foil and bake covered for 15 minutes. Uncover and continue baking for another 20-25 minutes until the crumble begins to brown.
Remove from oven and cool slightly before serving. Serve with a nice scoop of vanilla ice cream right on top.
Notes
Recipe adapted from Chef Kate at Kora Organics