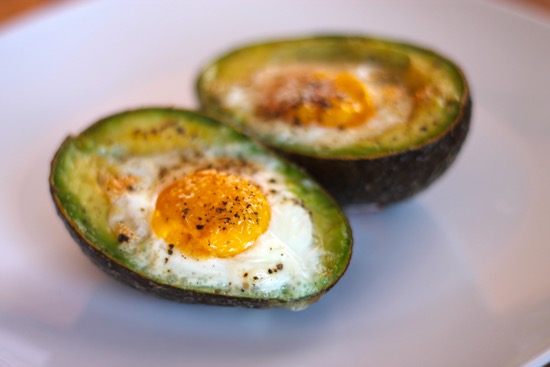 Egg and avocado lovers unite! I like to call these Baked Eggs in Avocado,  Egg in a Cado. I've been seeing this recipe for a few years all over the internet and have wanted to try it every single time. But then, I'm distracted by shiny objects throughout the day and forget all about it. Thank goodness for Pinterest! When I see something I HAVE to make, I just pin it and go back to it when I'm not running around like a mad woman.
We adore avocados and eggs in our house, so this was a marriage made foodie in heaven. It's simple and tasty! Full of protein and good fats. I think sometimes, people are afraid of all the fat an avocado has, but don't be, it's good for you, pinkie swear!
These are delicious, warm and creamy. It's the perfect way to start your day!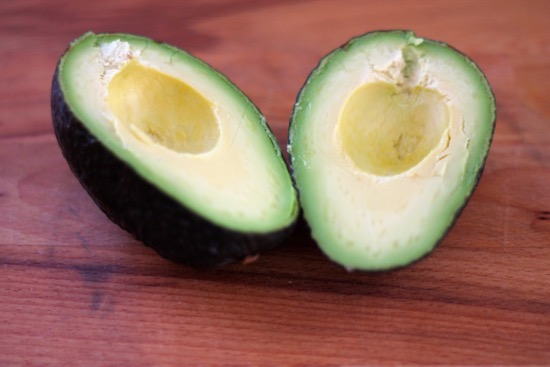 Start off by slicing an avocado in half and removing the pit.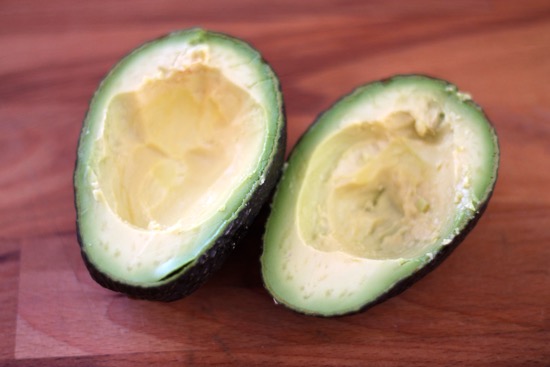 Scoop out some of the avocado flesh so you have enough room for your egg.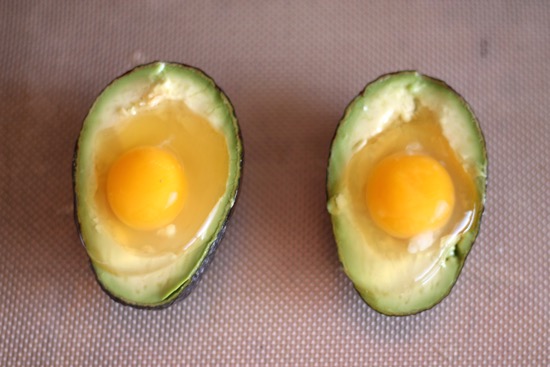 Slowly crack your egg into each half. Don't worry if all the egg white doesn't fit, the yolk is most important. If your avocado is rolling all over the place, just use a muffin tin instead of a baking sheet to hold each half in place.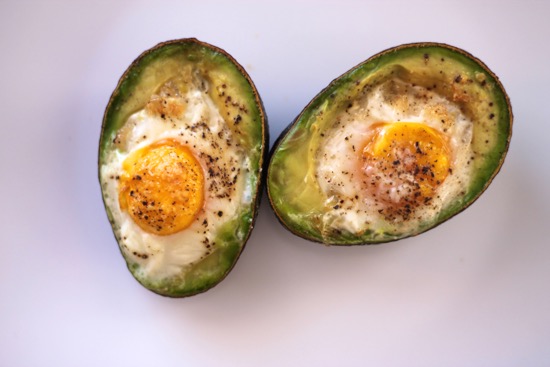 Bake for 15-20 minutes.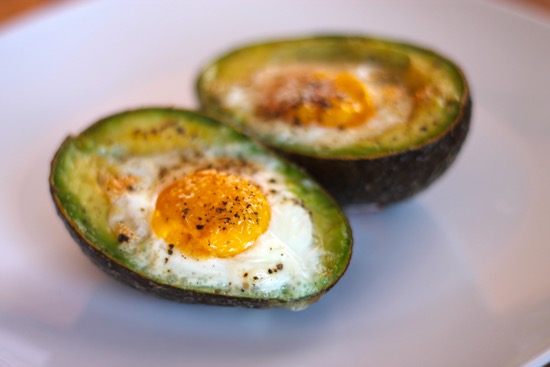 You could keep it simple and just go with salt and pepper, or you could get creative. Any number of cheeses would be fantastic, blue cheese, cheddar cheese, goat cheese, Parmesan or Gruyer. You could also crumble on some bacon, breakfast sausage, Chorizo or Corned Beef. I'm making myself drool thinking of all the delicious combinations.
Hope you all enjoy this simple, delicious and healthy meal.
XO, Sarah
Baked Egg in Avocado
Ingredients
1 Avocado
2 Eggs
Salt & Pepper to taste
Instructions
Preheat oven to 450 degrees.
Cut the avocado in half and remove the pit.
Scrape out the some of the flesh of each half so that you have room for an egg.
Place on baking sheet or muffin tin.
Crack an egg into the center of each avocado.
Season with salt and pepper.
Bake for 15-20 minutes until eggs are set.