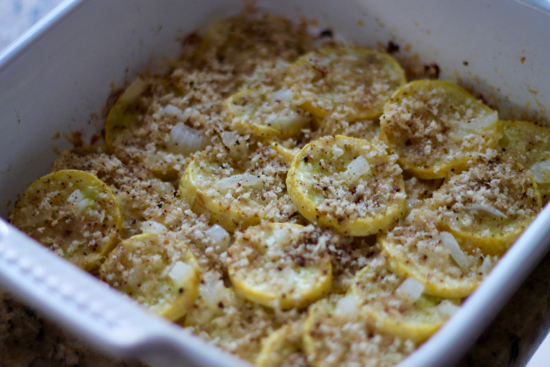 Hey, guys! Today I'm doing a fun guest post for my good friend Cheryl over at Cheryl "Cheffie Cooks" Wiser. For all of you visiting from her site, Welcome!
Today I've got a fantastic summer recipe using seasonal vegetables. Summer Squash is great! It's popping up all over the place this time of year, has a mild flavor, is economical and couldn't be easier to bake. Add a few tasty ingredients and you'll be surprised how quickly this disappears. Baked Summer Squash is simple and delicious, it's the perfect side dish for summer!
There are literally hundreds of varieties of Summer Squash, ranging from dark green (Zucchini) to bright yellow (Crookneck, what I used here). Whatever you choose, they're all going to work perfectly in this dish.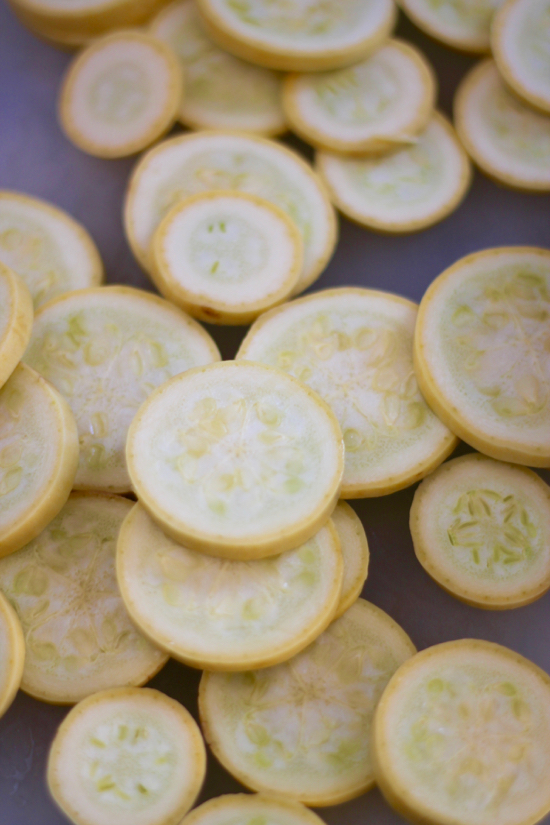 Start off by slicing squash into 1/4″ rounds.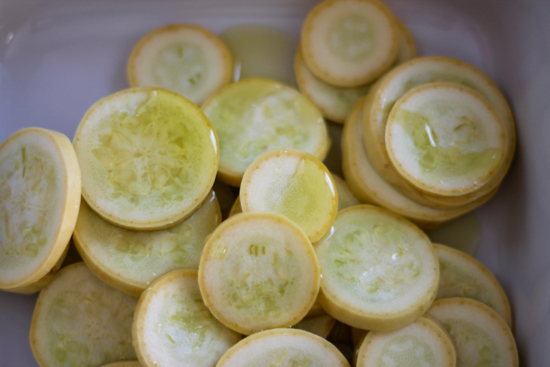 Lay in a baking dish and drizzle with olive oil. Using your hands, mix together until all the pieces are coated.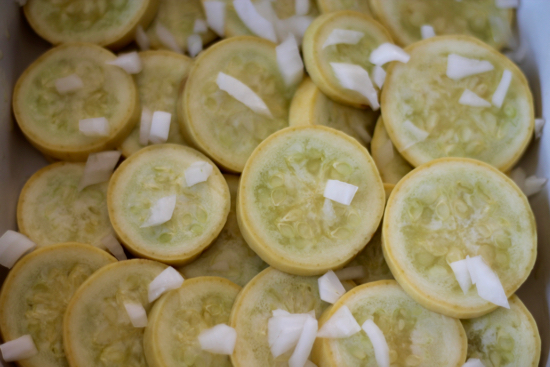 Scatter chopped onions over the squash.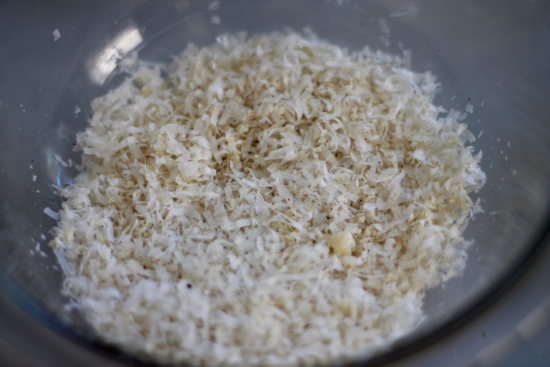 In a small bowl, mix together parmesan, breadcrumbs, salt and pepper. This little bowl is going to give our dish TONS of flavor.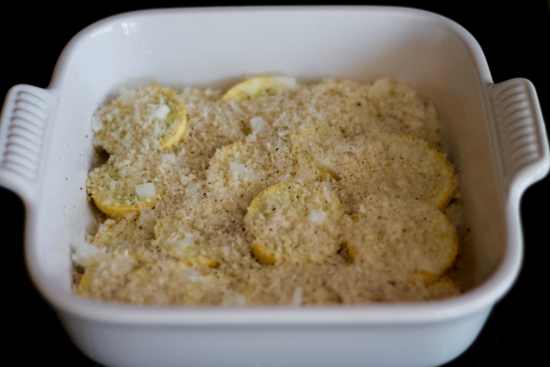 Sprinkle it right over the top. Bake for 30 minutes covered with foil. Remove foil and bake another 5 minutes until the top is golden brown and crispy.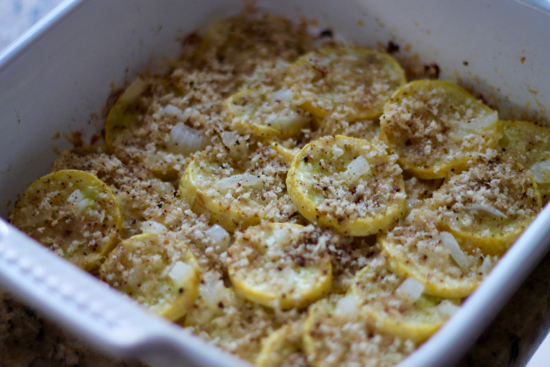 You guys are going to love this!
Baked Summer Squash
Ingredients
2 pounds summer squash
¼ cup olive oil
½ cup chopped yellow onion
½ cup grated Parmesan cheese
⅓ cup breadcrumbs
½ teaspoon kosher salt
¼ teaspoon freshly ground pepper
Instructions
Preheat the oven to 350°F. Remove ends and slice the squash into ¼-inch-thick rounds. Toss with the olive oil in 9" x 13" baking dish and spread across dish evenly.
Scatter onion over squash.
In a small bowl, combine the breadcrumbs, Parmesan, salt, and pepper.
Sprinkle the bread crumb mixture over the top.
Cover baking dish with foil and bake for 30 minutes. Remove foil and bake another five minutes until the top is golden brown and crispy.
Notes
Recipe adapted from the Kitchn
I'm bringing this delish side dish over to my friends at our weekly Fiesta Friday party co-hosted by 
Lindy @ Love in the Kitchen
and
Liz @ spades, spatulas & spoons
.