Ricotta and kale calzones with garlic, red onion, and castelvetrano olives was my absolute favorite meal of the week. Paired with a fresh oregeno and parmesean marinara, it's perfect for this time of year.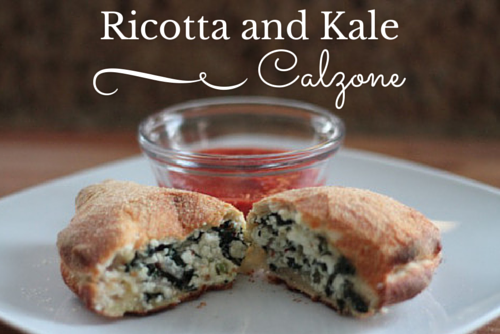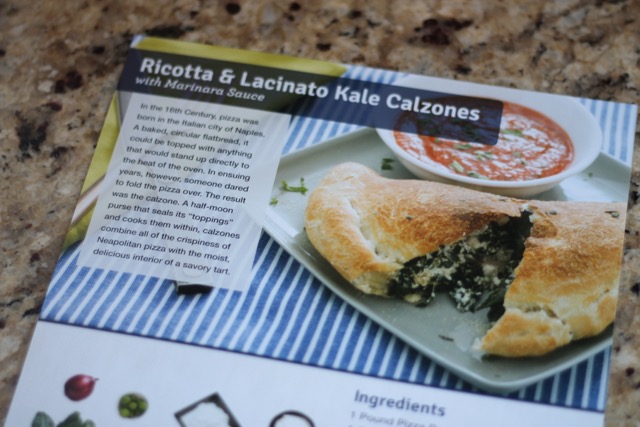 Get your recipe card ready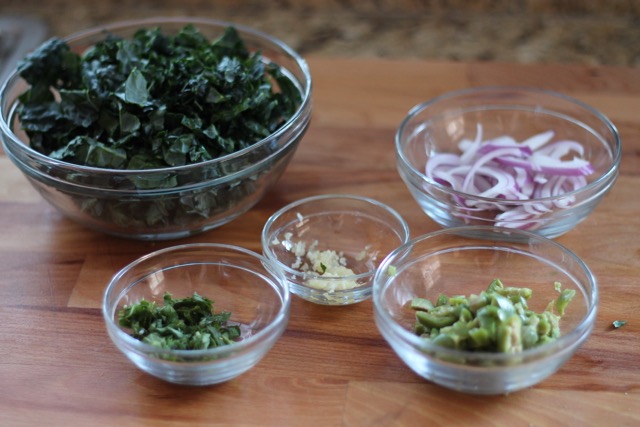 And prep your veggies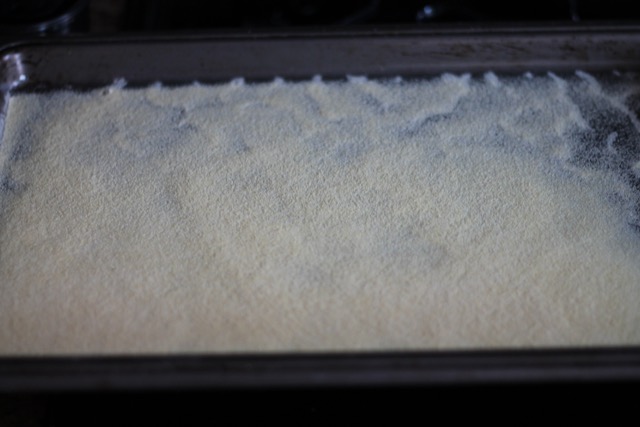 Sprinkle a sheet pan with the semolina flour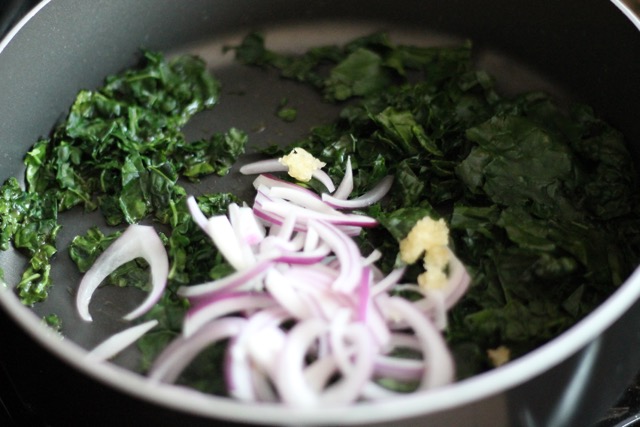 Wilt the kale in a pan and add in onions and garlic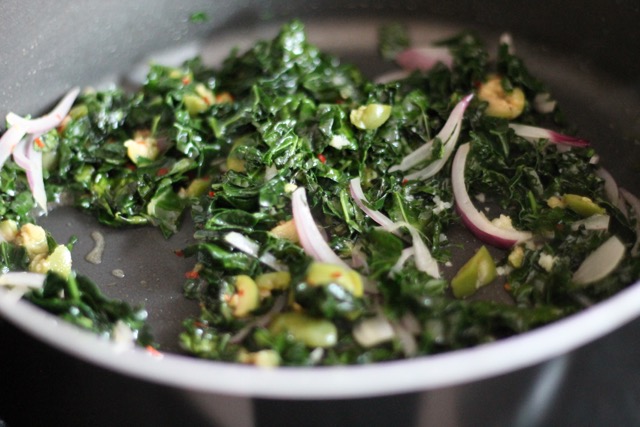 Then add in the olives. When it's fully cooked down, mix together with ricotta and parmesean cheese in a bowl.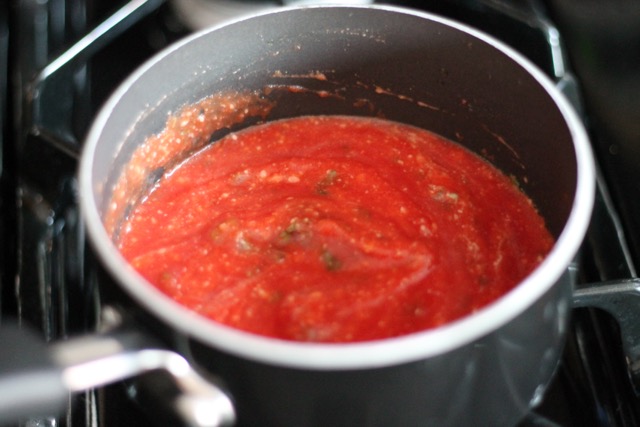 Next, pour your sauce in a pan and add fresh basil and parmesan cheese and heat on low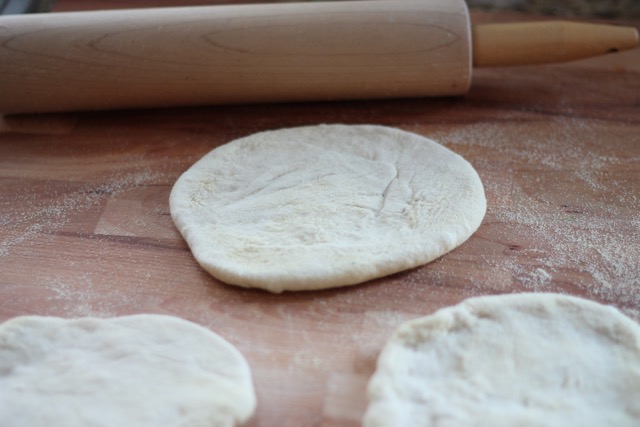 Sprinkle some semolina on a board and roll out 3 disks from your pizza dough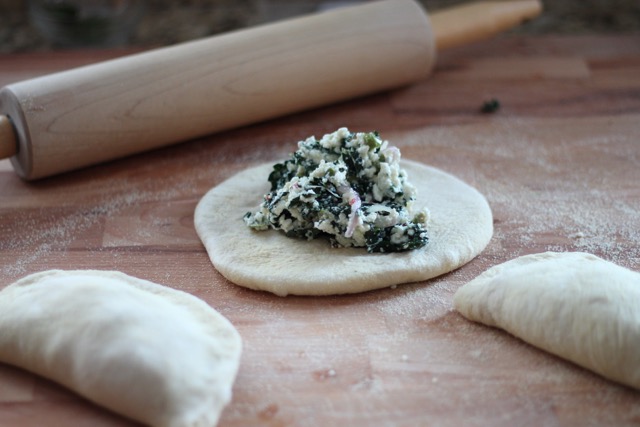 Put 1/3 of the kale ricotta mixture on each round, fold in half and pinch the sides together
Place them on a sheet pan with the semolina flour and bake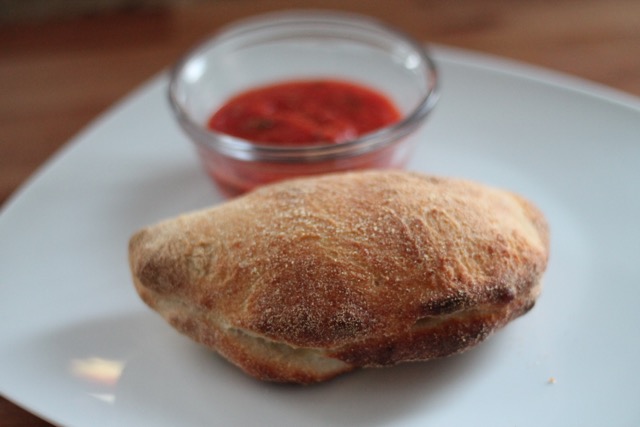 Plate it up with a side of the marinara sauce you made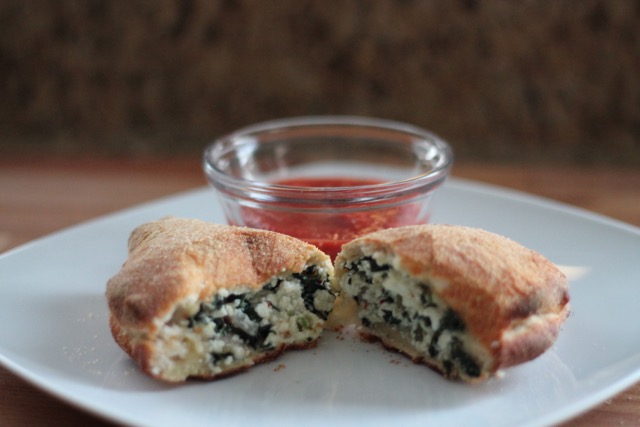 Cut in half and feast!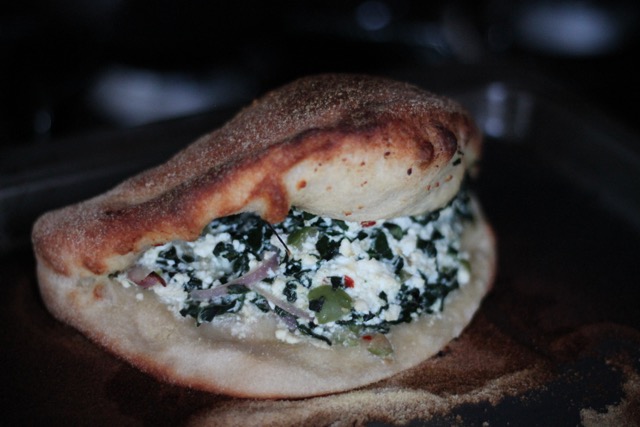 Oh, and please make sure you pinch the ends together very well, otherwise you'll end up with a smiling calzone like this 🙂
Get your printable recipe card here or use the interactive recipe page here.
I'm bringing this dish over to my friends at the Fiesta Friday Party. Come and join us!