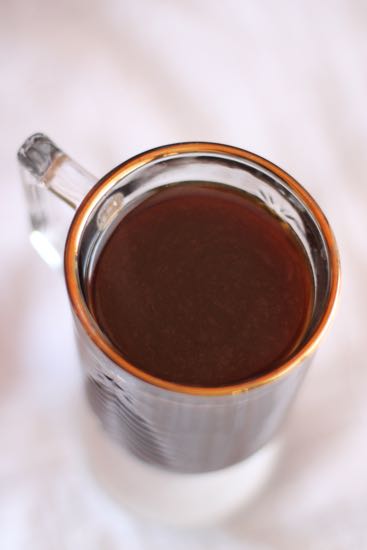 And just like that, in a blink of an eye, Christmas is over! I can hardly believe how quickly last week flew by, but like the old saying goes…time flies when you're having fun 🙂 I hope you all had an amazing holiday and stayed warm! I've been wearing thick wool socks all week and cozying up under blankets by the fireplace. Speaking of staying warm, one of my favorite hot mug beverages is Café de Olla. If you haven't had this before, I implore you to make it immediately, if not sooner. It's a traditional Mexican coffee flavored with cinnamon and piloncillo. Piloncillo is an unrefined cane sugar typically found in the shape of cones. You can find it in Latin American markets or at Amazon. If you can't seem to find it, use dark brown sugar as a substitute. Let me show you how easy it is to make.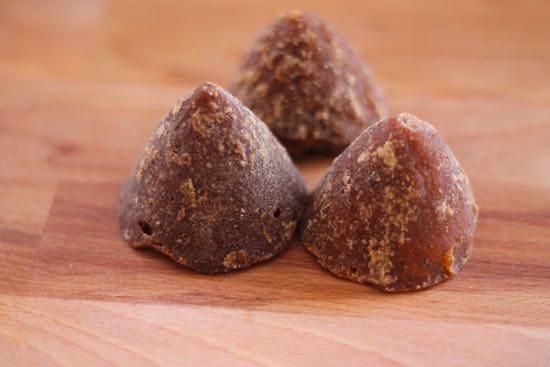 This is what your piloncillo will look like. It may be bigger or smaller. Weigh out 4 oz. I warn you, this stuff is hard as a rock. If you need to split a cone, I recommend grating it and not cutting it, unless you're skilled with an axe.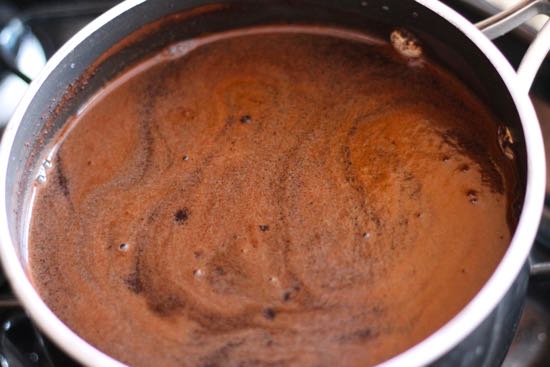 In a pot, bring coffee, water, cinnamon and piloncillo to a boil and simmer for 5-10 minutes until piloncillo has dissolved.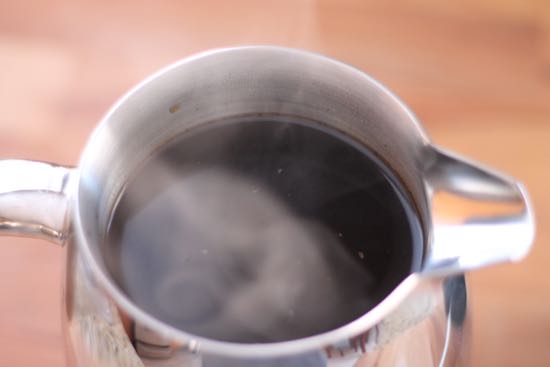 Pour it in your french press.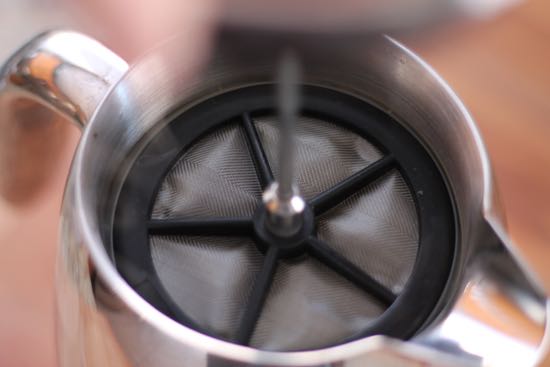 Press the plunger down to strain out the solids.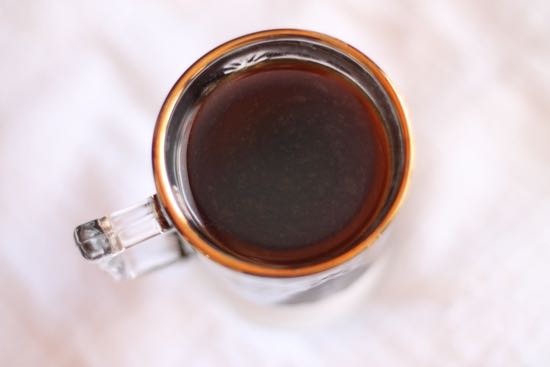 Pour into your favorite mug and enjoy!
Café de Olla
Ingredients
⅔ cup ground coffee
4 cups water
1 cinnamon stick or 1 tsp of ground cinnamon
4 ounces piloncillo or 1 cup packed dark brown sugar
Instructions
In a medium saucepan mix together coffee grounds with water, sugar and cinnamon and bring to a boil. Simmer for 5-10 minutes until the sugar has fully dissolved. Pour into a french press or strain, through a fine mesh strainer. Pour into mugs and enjoy.