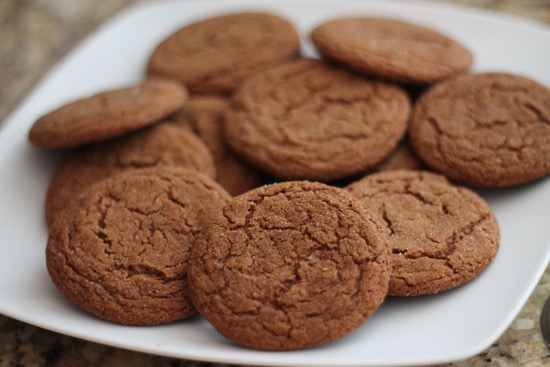 Just a couple more days until Christmas! Where has this year gone? I had to get one good cookie baking in before it was all over. I made my favorite batch over the weekend. These Chewy Molasses-Spice Cookies are the best! I've been making them for 6 or 7 years and just adore them. I love wrapping them up in a cute box and handing them out to co-workers and giving them as host/hostess gifts. They're really easy to make, but you do need to bake one batch at a time so the cookies crackle properly. But you know what, while you're waiting each batch to bake up, you can finish up that last-minute wrapping! That's exactly what I did. I doubled the recipe cause I have a lot of sharing to do 🙂 Let's dig in!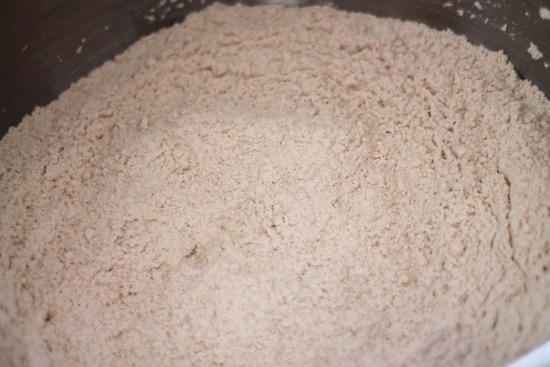 Whisk together the flour, baking soda, cinnamon, nutmeg, and salt together in a bowl. You could use a sifter as well, but I have a small kitchen and that is a unitasker that I just don't have room for. Whisking works just as well or me. My grandmother is shaking her fist at me somewhere 😉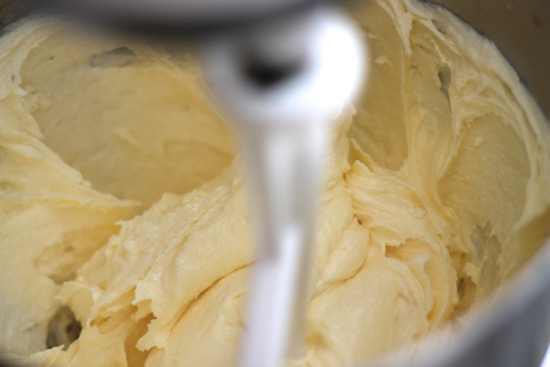 Beat butter in sugar with your stand mixer or an electric mixer.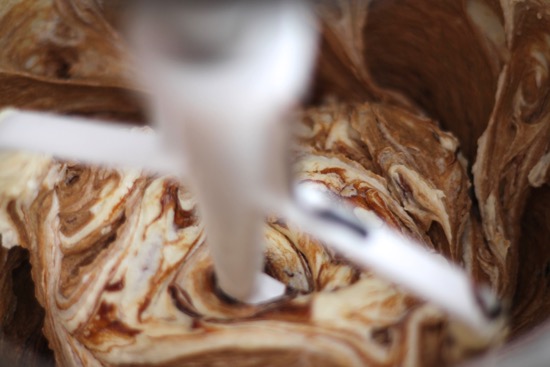 Next, add in the egg and molasses. I love the pretty ribbons it makes!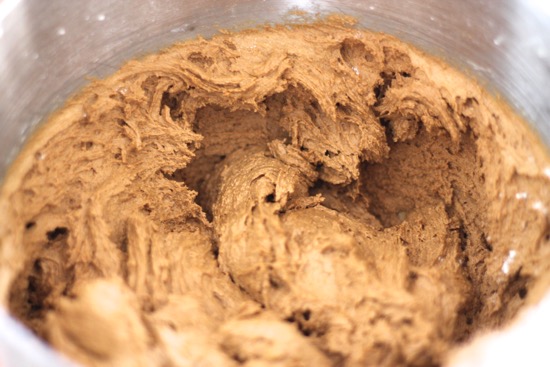 Slowly add in the dry ingredients and mix until it all comes together.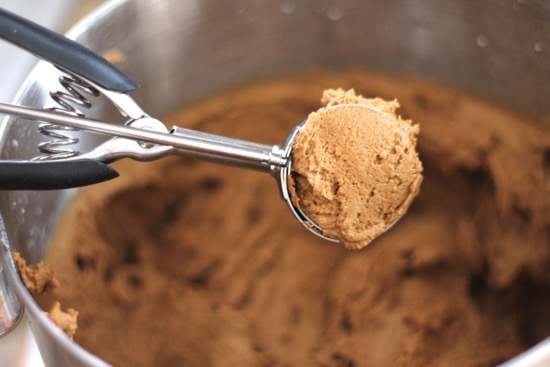 Take a 1 tablespoon scoop.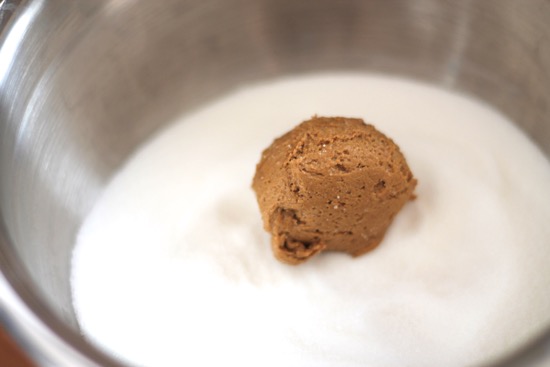 Oh wait, I forgot to tell you. Get a smaller bowl and pour in some sugar. Now take your cookie dough ball and roll it around in said sugar until coated.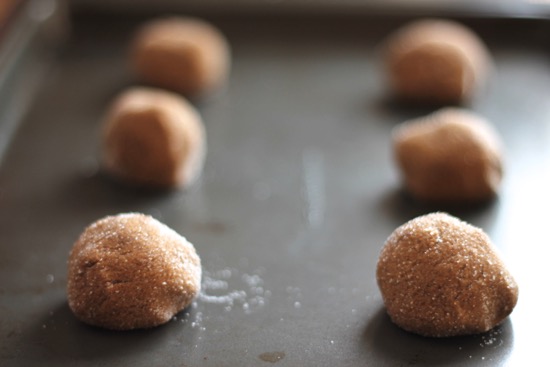 Place the balls on a cookie sheet…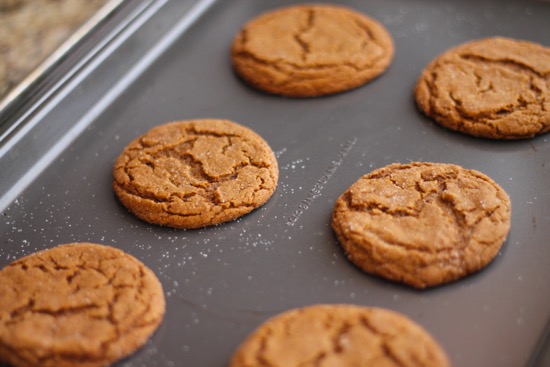 and bake for 10-15 minutes, just until the edges are firm.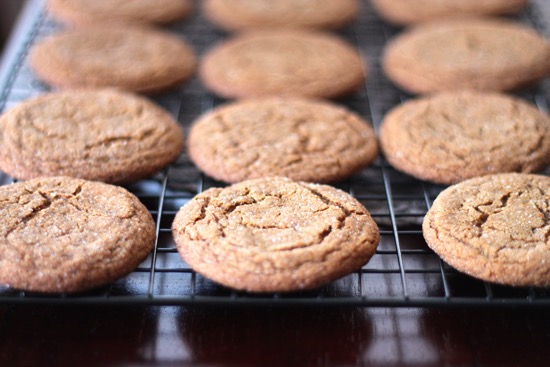 Place them on a wire rack to cool completely.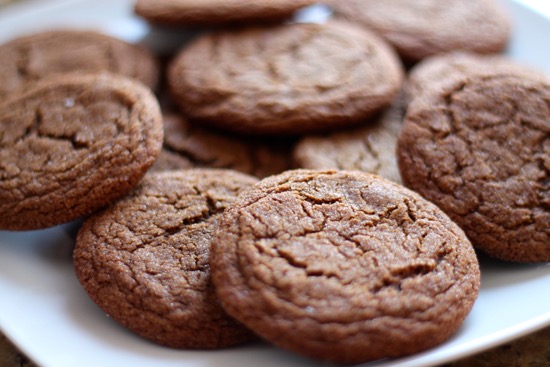 Wrap them up and give as gifts! Or you could use my personal wrapping approach…one for you one for me 🙂
Happy Holidays to you all!
Here's the handy printable.
Chewy Molasses Spice Cookies
Makes 36 Cookies
Ingredients
2 cups all-purpose flour
1½ teaspoons baking soda
1 teaspoon ground cinnamon
½ teaspoon ground nutmeg
½ teaspoon salt
1½ cups sugar
¾ cup unsalted butter, softened
1 large egg
¼ cup molasses
Instructions
Preheat oven to 350 degrees. Whisk together flour, baking soda, cinnamon, nutmeg, and salt in a medium bowl. In a smaller bowl, pour ½ cup sugar; set aside.
Beat butter and remaining cup of sugar until combined. Add in the egg and molasses and beat until combined. Slowly add in dry ingredients, just until a dough forms.
Use a small ice cream scoop and scoop up about 1 Tablespoon of cookie dough. Roll into a ball and roll balls in bowl of sugar to coat.
Arrange balls on baking sheets, about 3 inches apart. Bake, one sheet at a time, until edges of cookies are just firm, 10 to 15 minutes (cookies can be baked two sheets at a time, but they will not crackle uniformly). Cool 1 minute on baking sheets; transfer to racks to cool completely.