Try out this easy yet impressive dish. You can make it light using egg whites and part skim cheese or go all out with the full fat. Everything in moderation, right? I made this last night, so it's easy enough for a weeknight dish. I also added my  favorite recipe for salad dressing. Add it to an Arugula salad that will pair perfectly with this dish.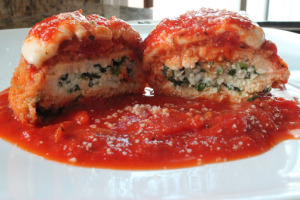 Chicken Rollatini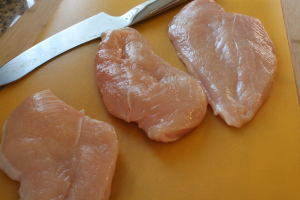 Start off with Chicken breasts. Filet them in half so they're nice and thin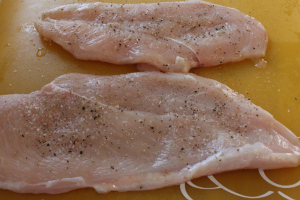 Season both sides with Salt and Pepper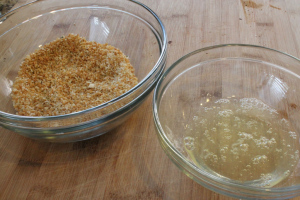 Prepare breadcrumb mixture and egg wash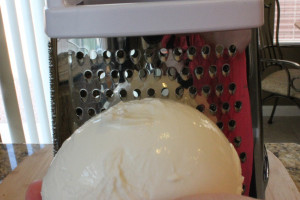 Grate a little of your Mozzarella to put into spinach mixture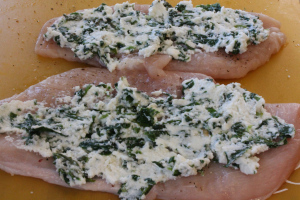 Mix together ricotta, shredded mozzarella, remaining egg wash, remaining Parmesan and spread a couple tablespoons on each filet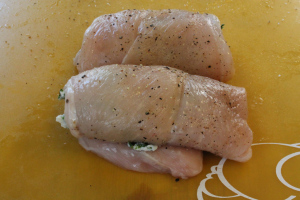 Roll them up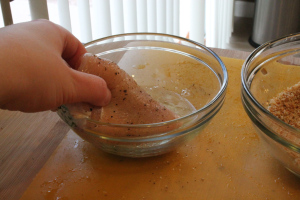 Dip into egg wash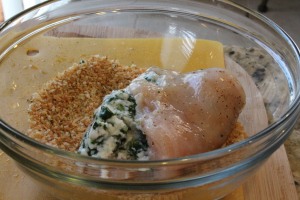 Then into bread crumbs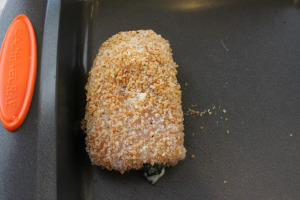 Place them seam side down in a baking pan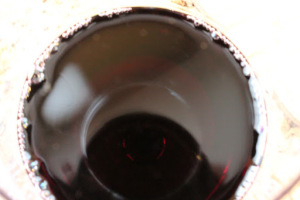 Pour yourself a glass of wine and take a picture. Why? Because you deserve it after washing the chicken off your hands between every shot.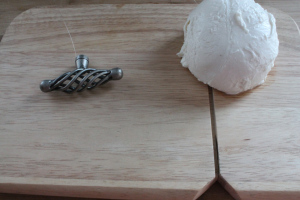 What is this? Glad you asked. It's my homemade cheese cutter my brother-in-law made me for Christmas 🙂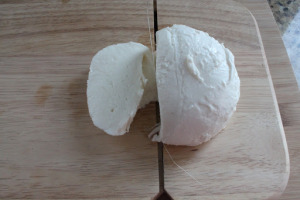 Slice your Mozzarella nice and thin like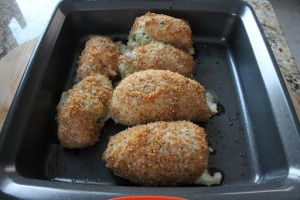 Take your glorious Rollatini's out of the oven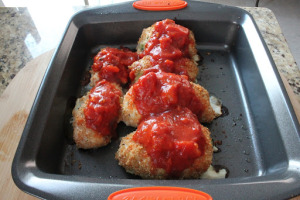 Top with Marinara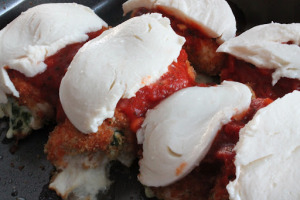 And that sliced Mozzarella and put back in the oven for a few more minutes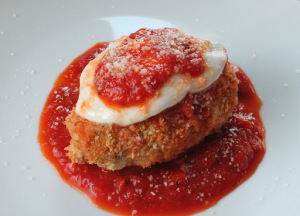 Plate and let your eyes feast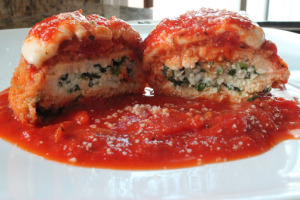 Mouth watering Rollatini's in no time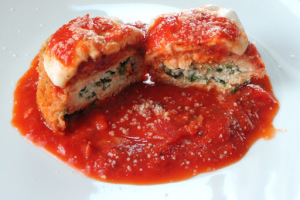 Enjoy!
Chicken Rollatini
Printable Recipe
Ingredients
* 4 Chicken Breast fileted in half
* 1/2 cup Italian seasoned breadcrumbs
* 1/4 cup grated Parmesan cheese
* 1/4 cup egg wash (you can use egg whites or egg beaters to lighten up the dish)
* 3/4 cup frozen spinach, squeeze dry
* 1/2 cup ricotta cheese
* 6 oz mozzarella (real mozzarella, the kind you find floating in water
* 1 Tablespoon of Olive Oil, or you can use a Pam olive oil spray
* 1 cup marinara sauce
* Salt and Pepper
Directions
Preheat oven to 450°.Wash and dry breasts, filet in half so they're nice and thin. Season both sides with salt and pepper. Lightly coat baking dish or pan with olive oil or spray. Combine breadcrumbs and half the Parmesan cheese in a bowl and half the egg wash in another.
Shred 2 oz of mozzarella cheese and combine with other half of Parmesan, squeezed spinach, rest of egg wash, and ricotta cheese.
Lay chicken filets on a working surface and spread 2 tbsp of spinach mixture on each filet. Roll each one and lay seam side down.
Dip chicken in egg wash, then in breadcrumbs and lay seam side down in a baking dish. Repeat with the rest of the chicken. Drizzle with olive oil.
Slice remaining mozzarella into thin slices. Make sure you have enough slices to cover each Rollatini.
Bake 25 minutes. Remove from oven, top with marinara sauce and sliced mozzarella cheese.
Bake until cheese is melted and bubbling, 4-5 minutes. Serve with additional sauce on bottom of the plate sprinkle with Parmesan cheese.
And now the Salad Dressing: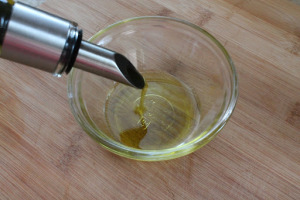 Pour some Olive Oil in a bowl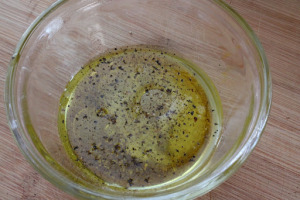 Add lemon juice, salt and pepper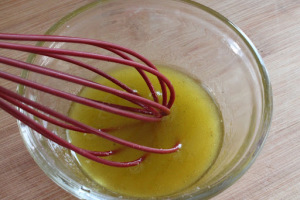 Whisk together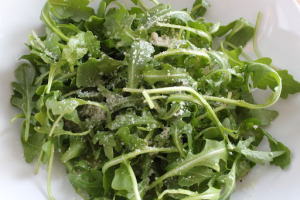 Drizzle over your favorite salad
Easy Salad Dressing
Printable Recipe
Ingredients
* 2 Tablespoons of Extra Virgin Olive Oil
* 1/2 Lemon Juiced
* Salt and Pepper to taste
Directions
Whisk together and drizzle over your favorite salad. Amen!