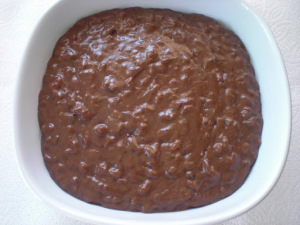 If you like Chocolate or Rice Pudding or both, you must try this today! It is one of my favorite dishes ever. It takes a little time and patience, but is well worth the effort.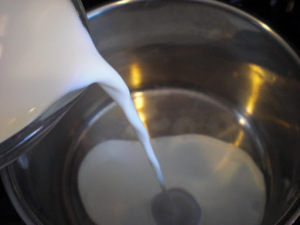 Add milk…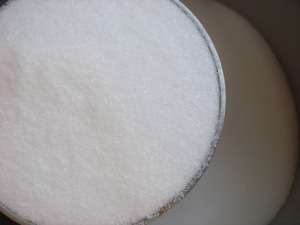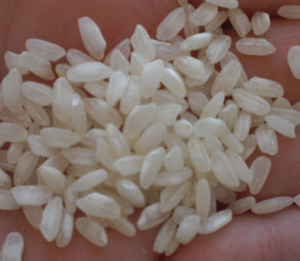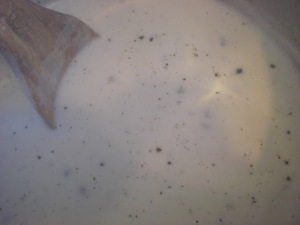 Scrape out vanilla bean and add in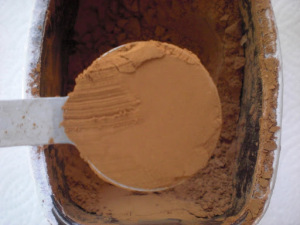 After rice mixture has cooked and cooled, add unsweetened cocoa powder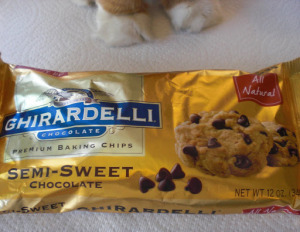 Please use Ghiradelli chocolate…9 out of 10 cats agree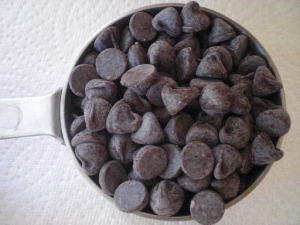 Measure out chips.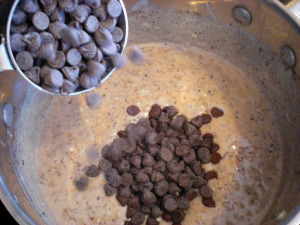 Add to the rice mixture until it's melted.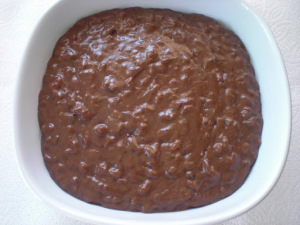 Chocolate Rice Pudding
Printable Recipe
Ingredients
* 5 cups whole milk
* 2/3 cup Arborio rice
* 3/4 cup sugar
* 1 vanilla bean, split lengthwise
* 1 tablespoon unsweetened cocoa powder
* 1 cup semisweet chocolate chips
Directions
In a heavy, medium saucepan, combine the milk, rice, and sugar. Scrape in the seeds from the vanilla bean and add the bean to the saucepan. Bring the milk to a boil, stirring occasionally. Reduce the heat to medium-low and simmer, stirring frequently, until the rice is tender and the mixture thickens, about 35 to 40 minutes. Remove the pan from the heat and discard the vanilla bean. Stir the cocoa powder into the mixture. Add the chocolate chips and stir until melted. Allow the mixture to cool for 10 minutes, stirring occasionally.
Spoon the rice pudding into serving bowls. Cover and refrigerate for 2 1/2 to 3 hours and up to 1 day ahead.
Recipe adapted  from FoodNetwork.com