Halloween is quickly approaching, and I've got another fun dessert for you!  I saw these candy cleavers in a grocery store around Halloween last year and snatched them up. The package had a picture of the cupcakes I did below on it. I love seeing pictures of creative desserts and making them at home. They were super easy and a lot of fun. The cleavers are sold out on Wilton's website, but they're still available on Amazon. I just took a simple box cake mix to make the cupcakes, and this recipe to whip up a quick cream cheese frosting. Then I picked up this red decorating gel at the store.  All that was left was the assembly. They were a huge hit in our house!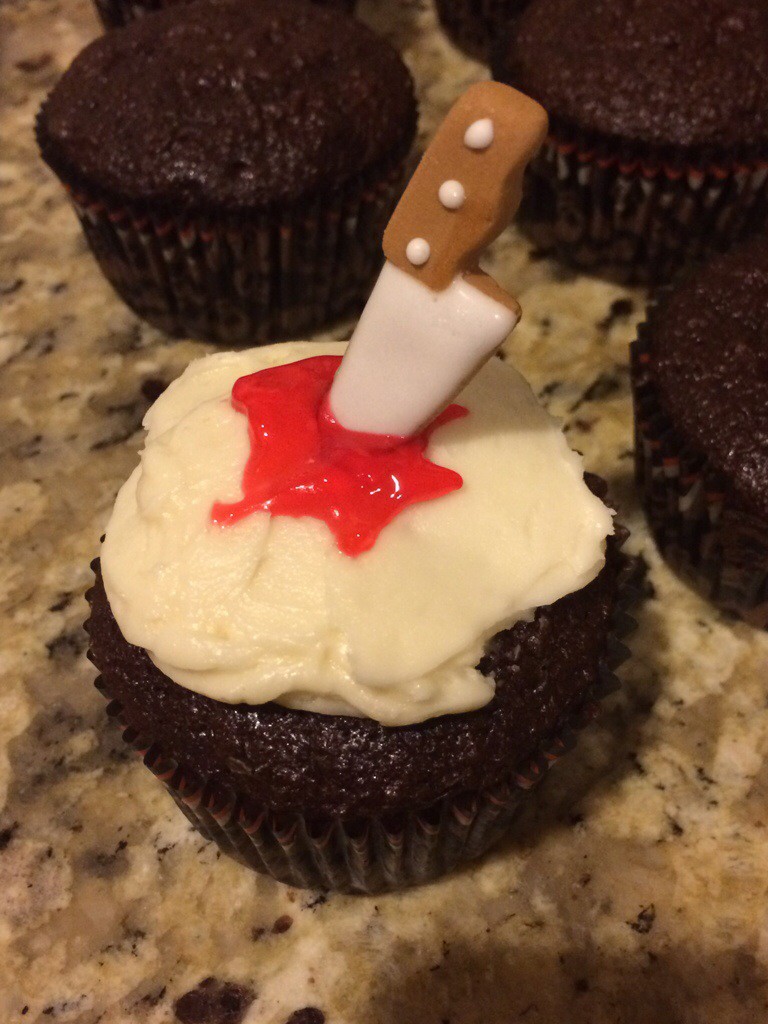 Do you like to make festive deserts for the Holidays? What are some of your favorites?
Also guys, please don't forget to donate to City of Hope in honor of my dear friend Tom battling cancer. The race is November 14th, so get those donations in before then so we can reach our goal. Remember, even just $1 makes a difference!