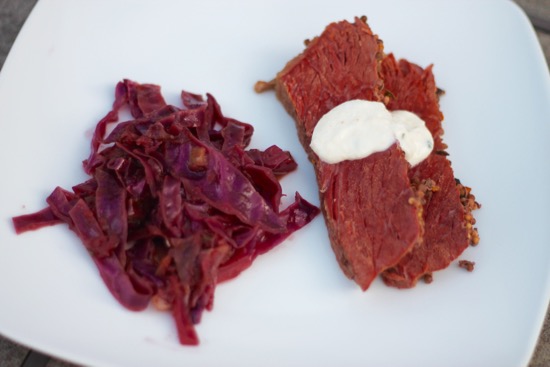 St. Patty's day is tomorrow! Are you celebrating? Did you forget to start curing your corned beef 10 days ago? If so, I've got just the thing for you!
This year I got my corned beef from Trader Joe's. Technically, I bought 2. Why do ask? Well, I bought one last Thursday, and on my way home, made a pit stop for some sick supplies at Whole Foods. An hour passed and the corned beef was still sitting in my trunk in 80 degree weather. (My father right now is yelling at his computer screen asking where my cooler bag was. You win dad…you win.) Because it's uncured, you're supposed to keep it under 40 degrees at all times. So, in an irrational panic, I bought another in fear of the slow and painful death the internet promised would become me. I may definitely have a problem. I blame this on being under the weather. That's my story and I'm sticking to it!
Moving right along, the 2nd corned beef I made last night was delicious. I will definitely be getting my corned beef from Trader Joe's from now on. We had a little fun with the cabbage part of our meal. You see, I have a go to cabbage recipe that's to die for from my Mom. It always gets hoots and hollers from the feasting crowd. However, there's also an Alton Brown recipe in the next episode of Good Eats that I wanted to try.
Naturally, we had a cabbage-off.
Both were good, but the winner was, (insert drumroll sound here) my Mom's. Sorry Alton, if I never had my Mom's, it would've been good. But, any recipe that starts in bacon fat wins.
Here's how I made our Corned Beef and Cabbage (off) feast!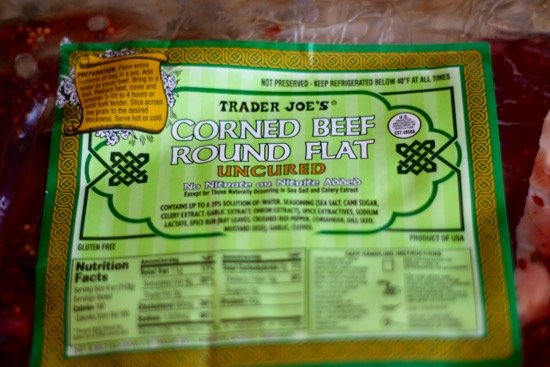 Grab your corned beef. Mine was 2 1/2 lbs.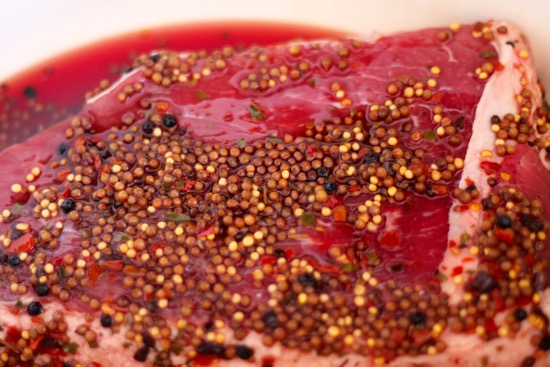 Place it in a Dutch oven or large stock pot.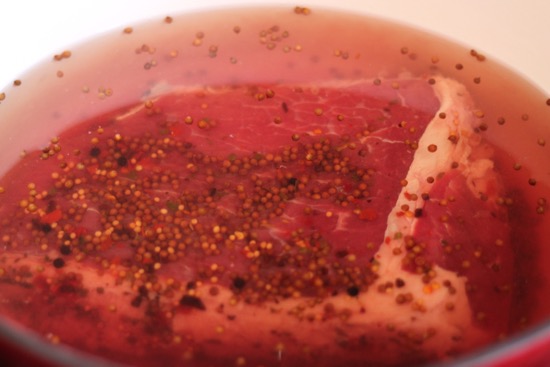 Cover with water, bring to a boil, reduce heat and simmer for 3 1/2-4 hours. That's it!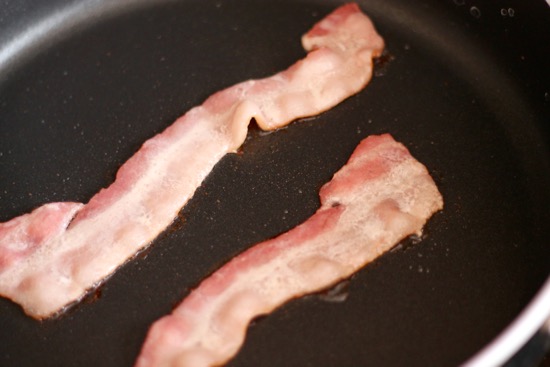 About an hour and a half before your corned beef will be done, start the cabbage. My Mom's cabbage starts with bacon. I halved the recipe since I was making 2 different kinds. Throw the bacon in the pot. Forget that you were supposed to cut it in to small pieces, pull it back out, cut in to small pieces and throw back in the pot. Don't worry, no one was looking.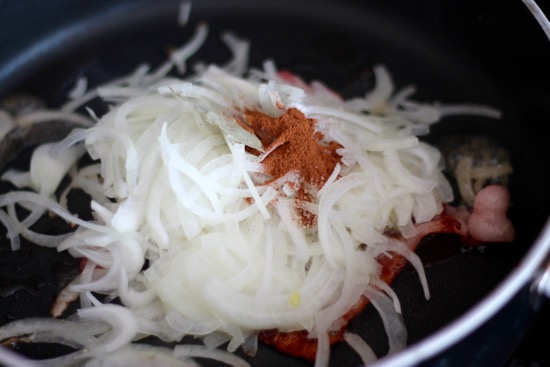 Add in thinly sliced onions, cinnamon and salt. Cover and cook until onions have softened, about 7 minutes.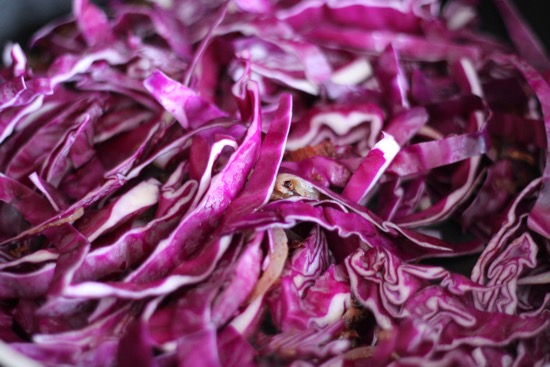 Next, add in a head of shredded cabbage. Cook for another 7 minutes until the cabbage starts to wilt.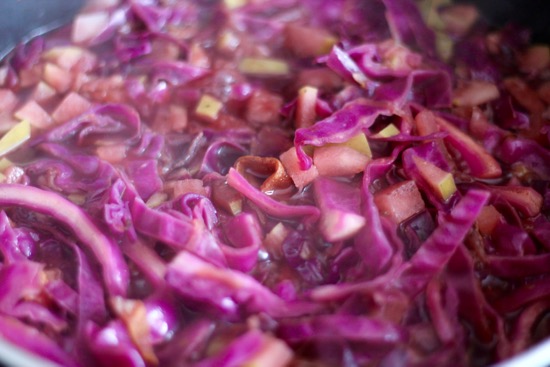 Now you're ready to add in the chicken broth, red wine vinegar, apples, sugar and pepper. Bring to a boil, reduce heat and simmer for about an hour, until most of the liquid has absorbed and cabbage is tender.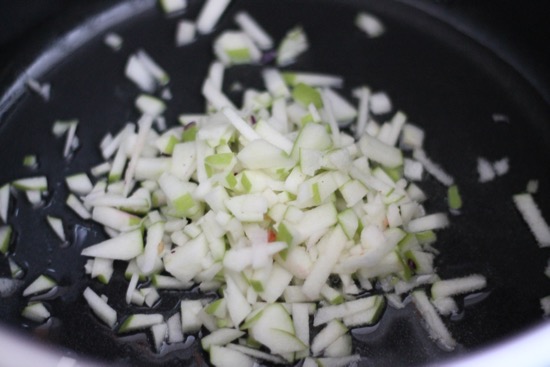 If you're doing a cabbage-off like me, start your next batch. Alton's starts off with heating canola oil over medium-high heat in a large pot. Add in the apples and cook until slightly browned, about 5 minutes.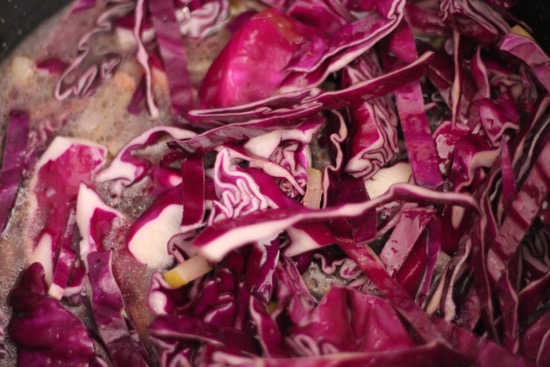 Next add in apple juice, caraway seeds, salt, pepper and cabbage. Bring to a boil, reduce heat, cover and let simmer for about 20 minutes.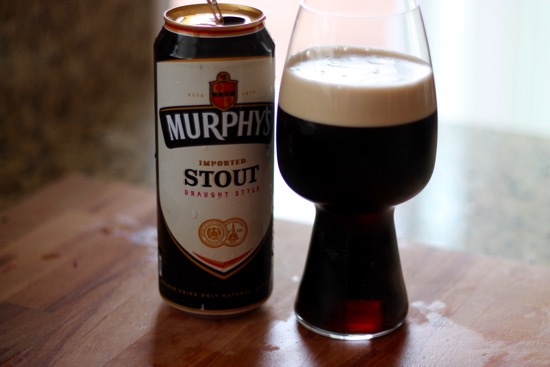 Pour yourself an Irish Beer! This step isn't mandatory but highly encouraged 😉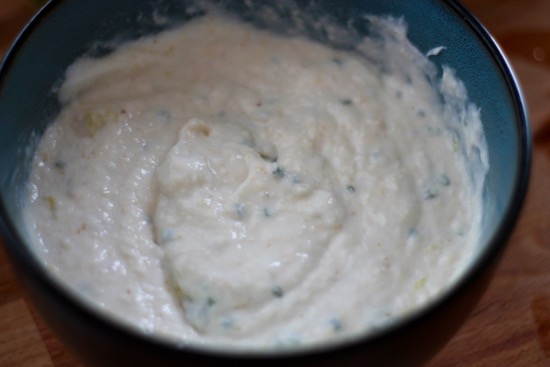 Next, I whipped up a quick horseradish cream sauce. Just put sour cream, prepared horseradish, chives and chopped up dill pickles into a bowl and mix together. Easy Peasy!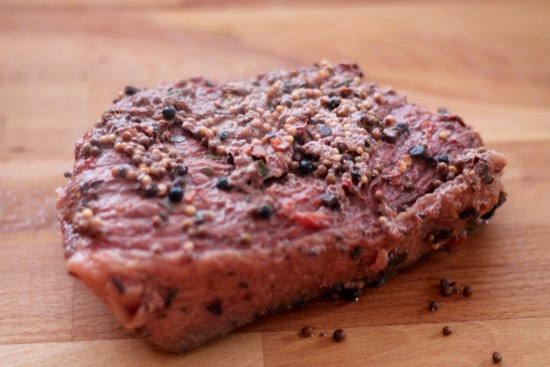 Take out your glorious roast and slice it up.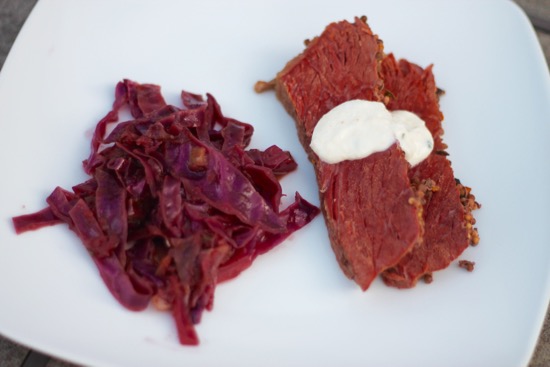 Plate up a couple of slices with some cabbage and a dollop of horseradish cream. You could also get a couple of pieces of rye bread, smear with Thousand Island dressing and make a sandwich with the corned beef as well. Yum!
Wishing you all a very Happy St. Patrick's Day!