I love Cooking Light's magazine. You get these amazing recipes that are full of flavor, and are healthy! This is one of my favorites that I know you all will enjoy!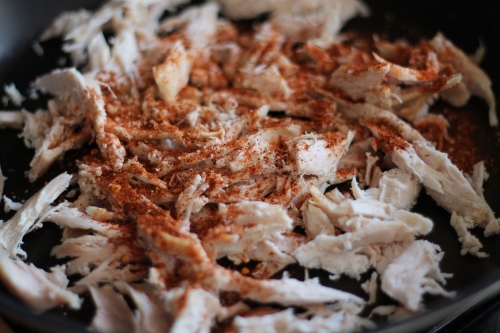 Shred 2 cups of rotisserie chicken and heat up in a pan. Sprinkle 1-2 tablespoons of this Taco Seasoning over the top to give it a nice flavor.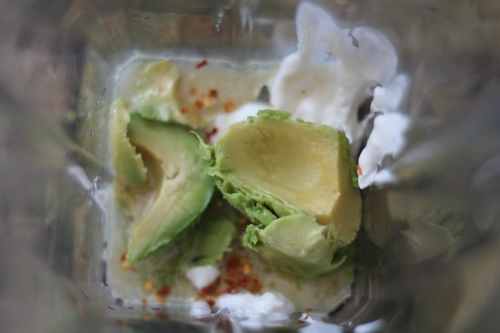 While that's heating up, in a blender, add avocado, sour cream, chicken broth, lemon juice, canola oil, red pepper flakes and salt.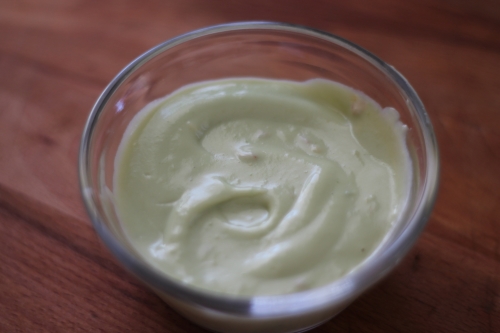 Blend together until you get a nice smooth avocado cream like this.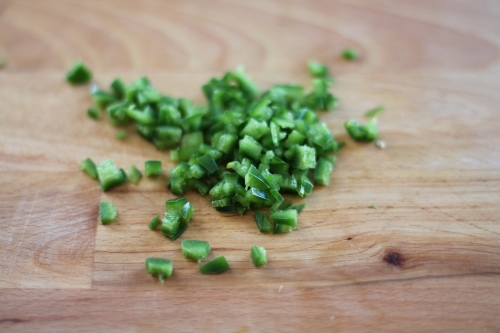 Chop up some jalapeno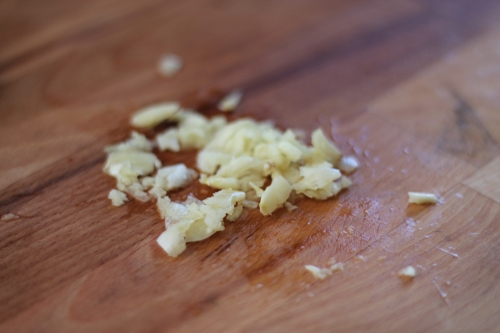 Smash some garlic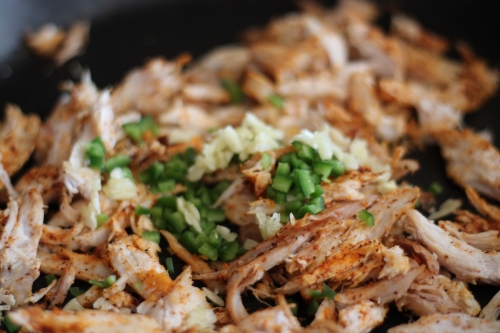 Add this to the chicken and continue to cook down
In another skillet, add some canola oil to a hot pan and fry up a flour tortilla. Once it starts to bubble up like this, flip it!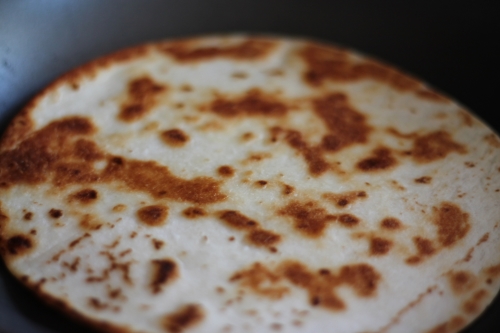 Look at that beautiful crispy side 🙂 Continue to do this with the rest of the tortillas.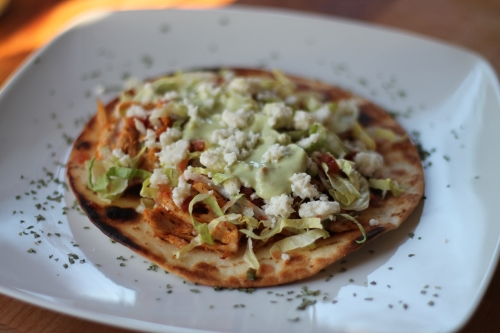 Now you're ready plate! In order, tortilla, chicken, shredded lettuce, avocado cream and crumbled queso fresco.
Bon Appetit!
Chicken Tostada
Ingredients
Avocado Cream
2 tablespoons reduced-fat sour cream
2 tablespoons fat-free, low-sodium chicken broth
2 tablespoons lemon juice
2 teaspoons canola oil
1/4 teaspoon ground red pepper
1/8 teaspoon salt
1/2 ripe peeled avocado
Tostada and Chicken
1 tablespoon of taco seasoning
1 1/2 tablespoons canola oil, divided
4 (6-inch) flour tortillas
2 garlic cloves, smashed
1 jalapeño pepper, minced
2 cups shredded skinless, boneless rotisserie chicken breast
1 cup shredded iceberg lettuce
1/4 cup crumbled queso fresco
Directions
Combine sour cream, chicken broth, lemon juice, canola oil, red pepper flakes, salt and avocado in a blender. Blend until smooth.
Add 1 teaspoon of oil to another skillet and add chicken. Add in jalapeno and garlic. Cook 5 minutes.
Heat up a  skillet over medium-high heat. Add 3/4 teaspoon oil to pan. Cook 1 tortilla 2 minutes on each side or until golden brown. Continue with rest of tortillas adding oil as needed.
Place a cooked tortilla on a plate, top with chicken, shredded lettuce, avocado cream and queso fresco.
Recipe modified from Cooking Light.