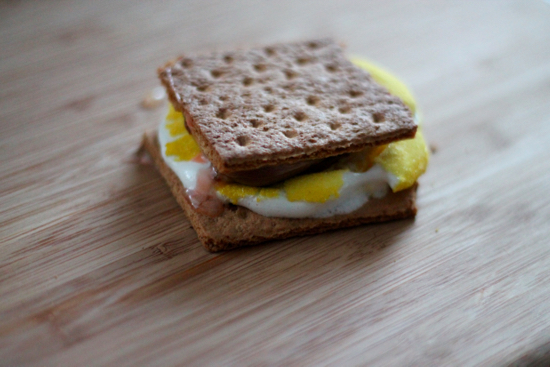 Happy Monday! I hope you all had a wonderful Easter and are recovering from the chocolate bunny coma! We had so much wonderful food yesterday. I'll be full for a week.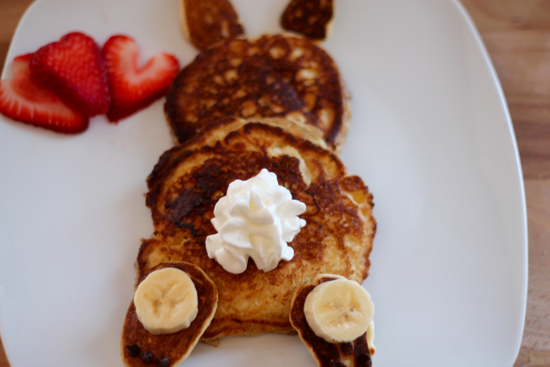 This is how we stared our day, an adorable Easter bunny pancake with strawberry hearts! My mother showed me a picture a couple of weeks ago, and we both made them for breakfast. I can't get over the cuteness!
I'll be sharing some of my other favorites we made soon. Today though, I've got a solution to all that leftover Easter candy. Easter S'mores, they're sinfully sweet, but oh so good!  If you're following me on Facebook or Twitter, you'll know I shared this recipe a week ago. I can't take credit for making these. The husband gave me a break in the kitchen and baked them up.
Easter S'mores are made using Peeps and Cadbury Creme Eggs (I have a slight obsession with Cadbury Creme Eggs and wait all year for Easter to come so I can devour them all).  Enough said, let me show you how to make these unreal S'mores.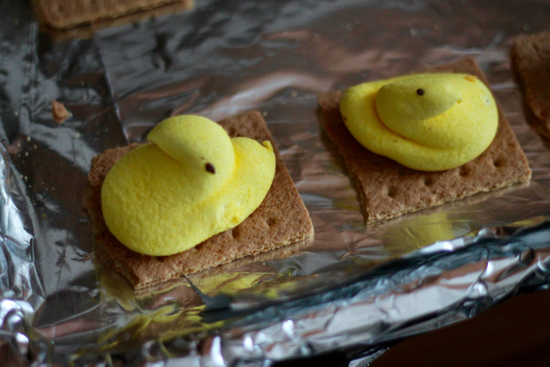 Start off by placing a Peep on a square of graham cracker.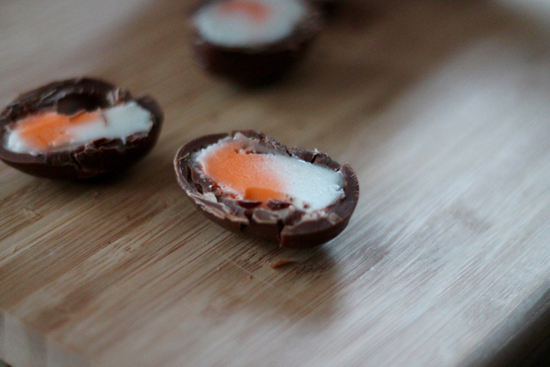 Freeze your Cadbury Creme Eggs for about an hour so they slice in half more easily.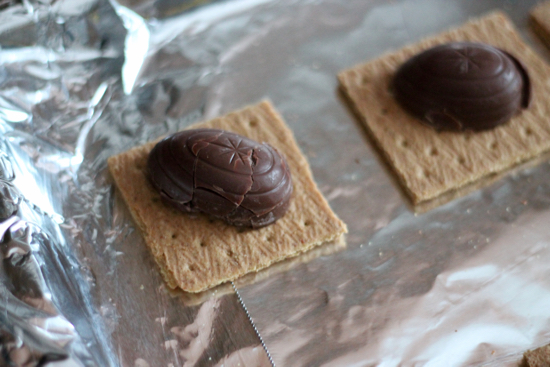 Place the sliced halves on another graham cracker square.
The following photos contain content some may find disturbing…viewer discretion advised.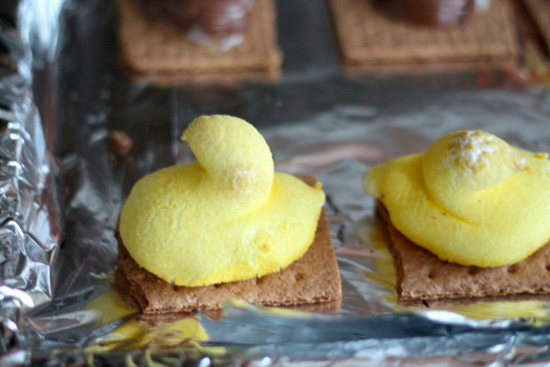 Once the peeps have puffed up after a couple of minutes, it's time to bring the two halves together.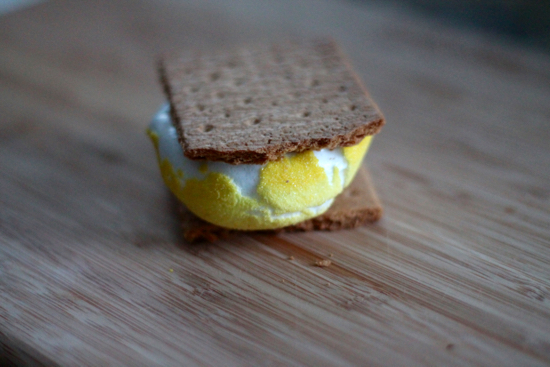 Press down gently…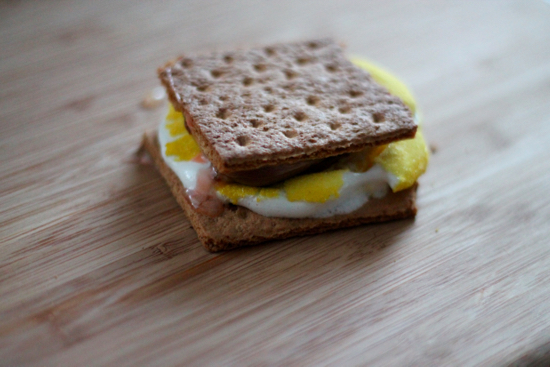 …until the Cadbury Creme Eggs starts to ooze out. Devour immediately!
Easter S'mores
Ingredients
4 Whole Graham Crackers
4 Bunny or Chick Peeps
2 Cadbury Cream Eggs (Frozen and sliced in half lengthwise)
Instructions
Preheat oven to 350 degrees.
Split graham crackers into 2 halves so you have 8 graham cracker squares.
Place a peep on 4 squares and the Cadbury Cream Egg halves on the other 4 squares.
Bake for 3-5 minutes until the Peeps have puffed up and the Cadbury Cream Eggs are soft.
Press the 2 halves together and gently press down.
Serve immediately.