Eggs in what? I'm not really sure what Marinara Sauce and Purgatory have to do with one another, but I do know this dish is delicious. I make this at least twice a month. It's the perfect, I'm craving pasta but don't want to over do it, weeknight meal. Simple ingredients, simple instructions. Dinner in 7 minutes. I give you Eggs in Purgatory.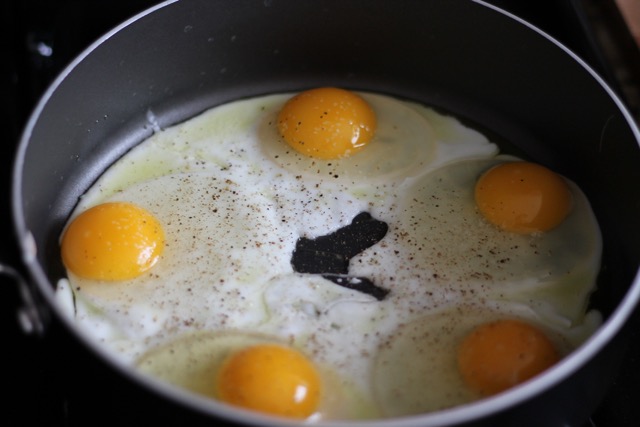 Fry up some eggs. I fry 5, 3 for the Husband and 2 for me. Season with salt and pepper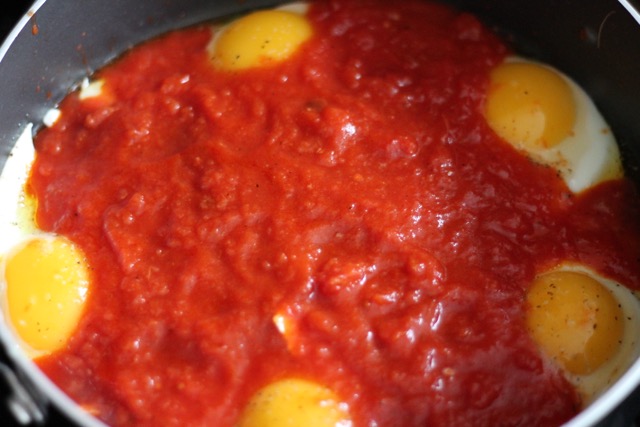 Pour in about 2 cups of marinara sauce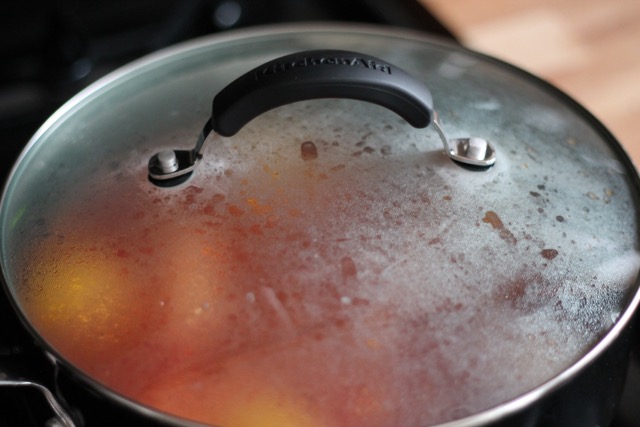 Cover and cook until the yolks are how you like them. Our preference is over medium which takes about 3-4 minutes on medium heat.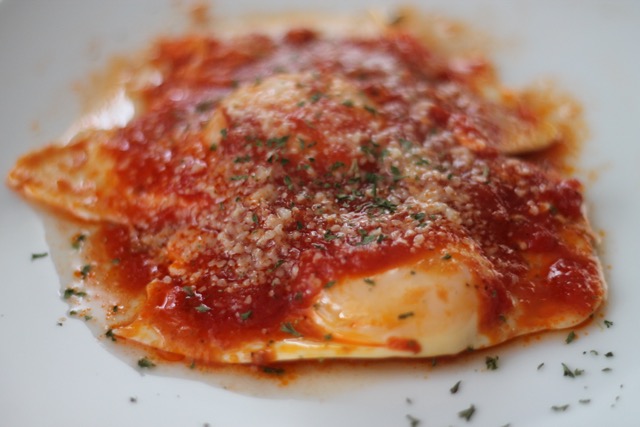 Sprinkle on  Parmesan and parsley.  We usually have this with a slice of garlic bread or two.
Buon Appetito!
Ingredients
1 Tablespoon Olive oil
5 Whole Eggs
2 Cups Marinara Sauce (whatever your favorite kind is)
1/2 Teaspoon Salt
1/2 Teaspoon Pepper
1 Tablespoon Parmesan
1/2 Teaspoon Dried Parsley
Directions
Heat up oil in a pan over medium-high. Crack in eggs and season with salt and pepper. Once eggs have set and start to turn white, pour in marinara sauce. Turn heat down to medium. Cover and cook for 3-4 minutes for over medium eggs. Top with Parmesan and parsley.