My summer vacation is over, so naturally, I'm ready for Christmas…too soon? We just got back from a glorious vacay in the delicious, chic seaside community, Newport Beach. We did nothing but lay on the beach, read and eat to our hearts content. It was pure bliss! Here are some of our favorite eats and pictures from the trip.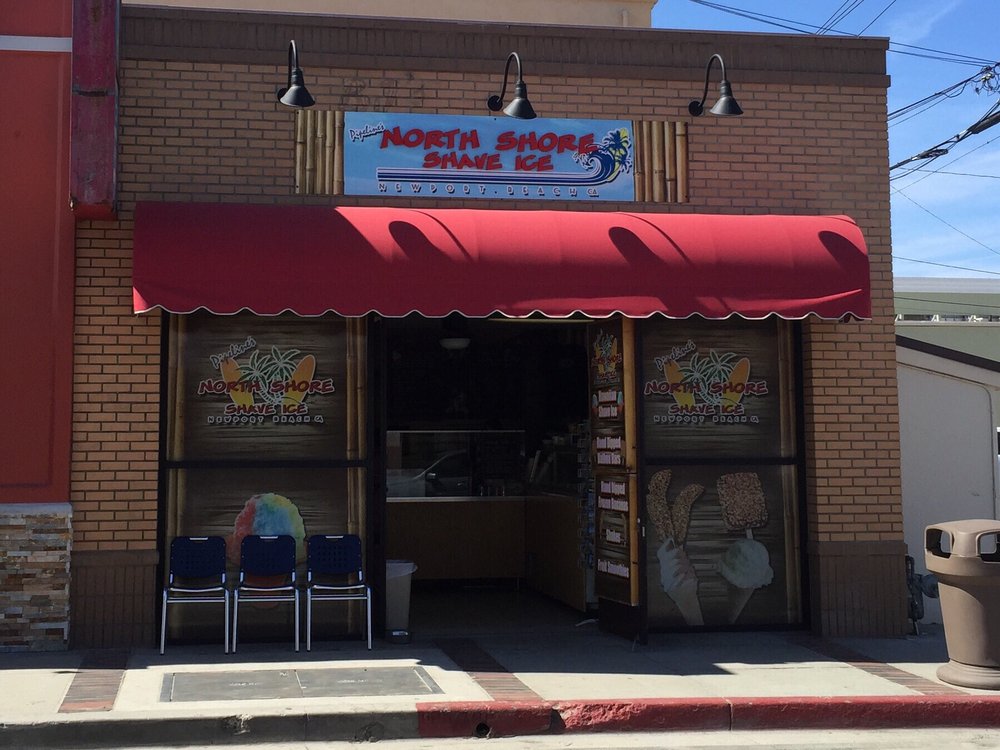 Shave ice is our newest obsession. Our friend introduced us this summer and it was love at first taste.  North Shore Shave Ice is awesome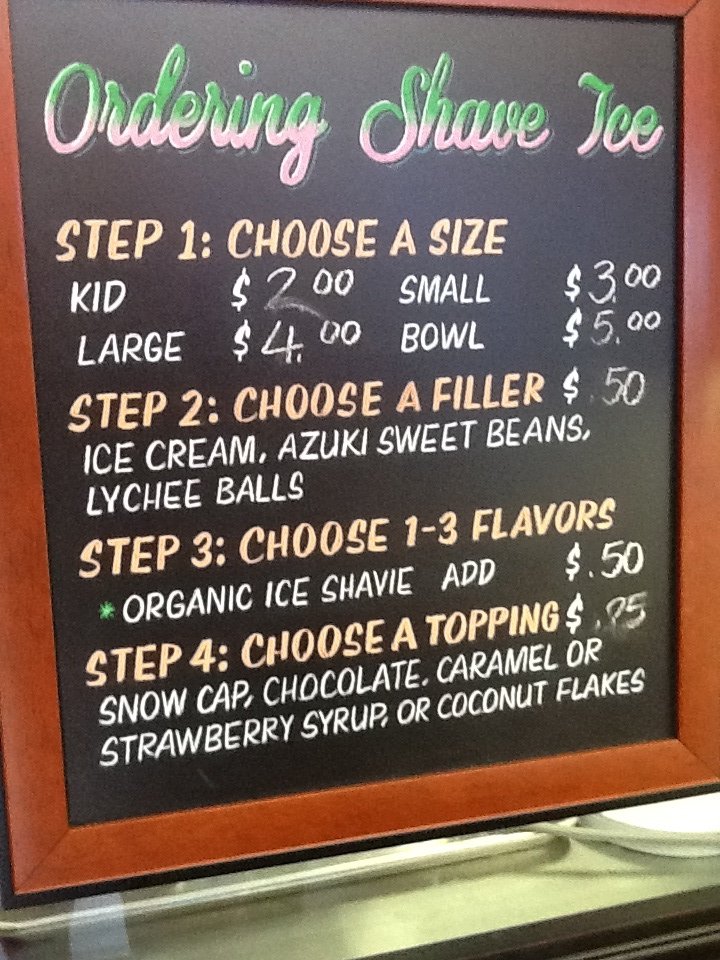 For those who haven't had shaved ice before, it's pretty simple. They shave a block of ice and add on sweet syrups. You can get fillings and toppers too. This place even has organic syrups! Be still my heart!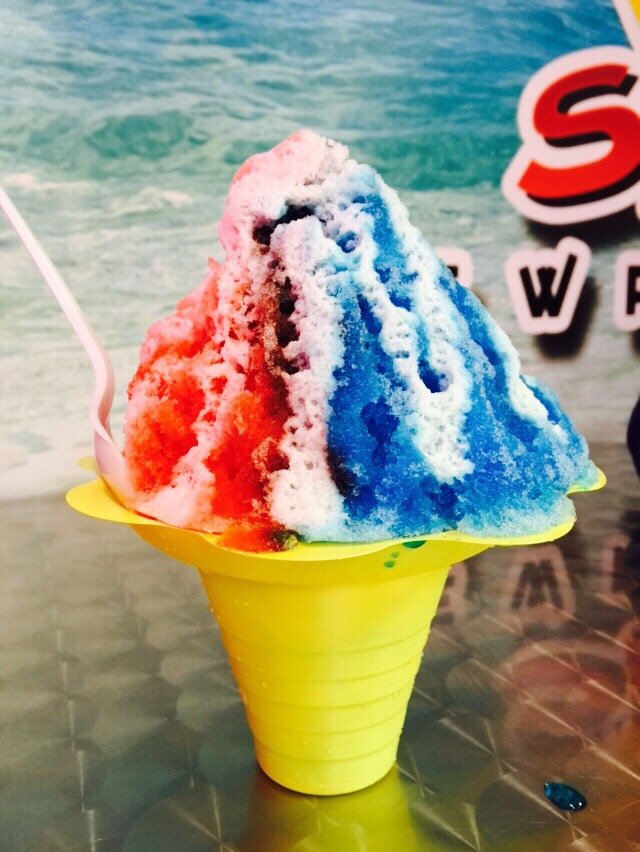 Don't get it confused with a snow cone. This ice is shaved and not crushed. I highly recommend getting a snow cap with your order…that's a drizzle of sweetened condensed milk —> Heaven!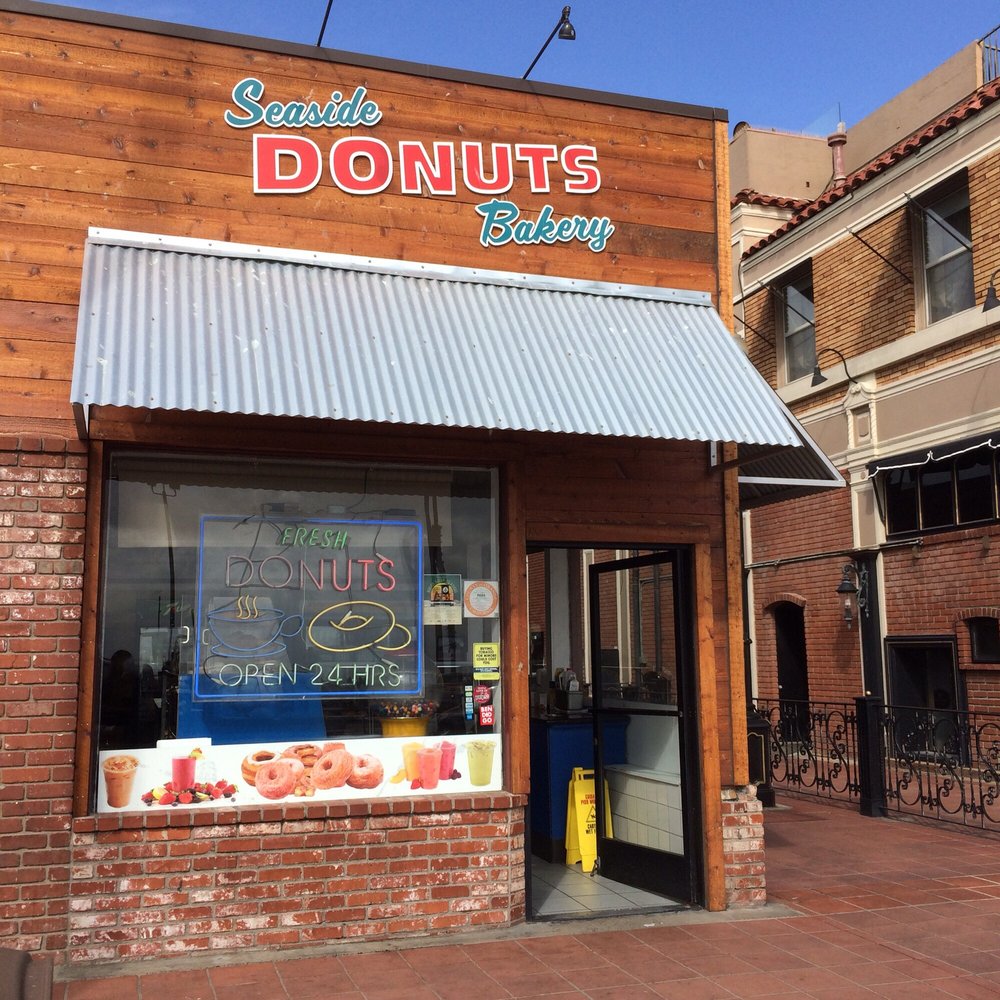 DOH-nuts! Seaside Bakery has some of the best donuts I've ever had. PERIOD. It's right by the pier. Get there early, because the I've seen the line 50 people deep. No joke!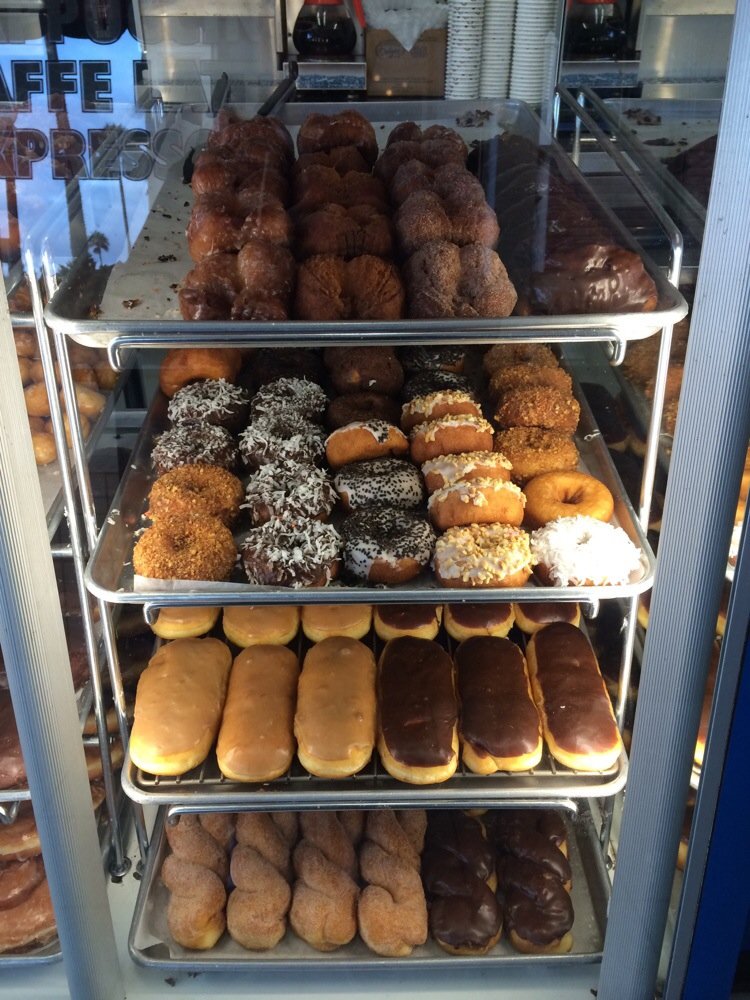 They bake their donuts fresh every day and even make legit cronuts. We ate approximately 6 in one day. Don't judge us 😉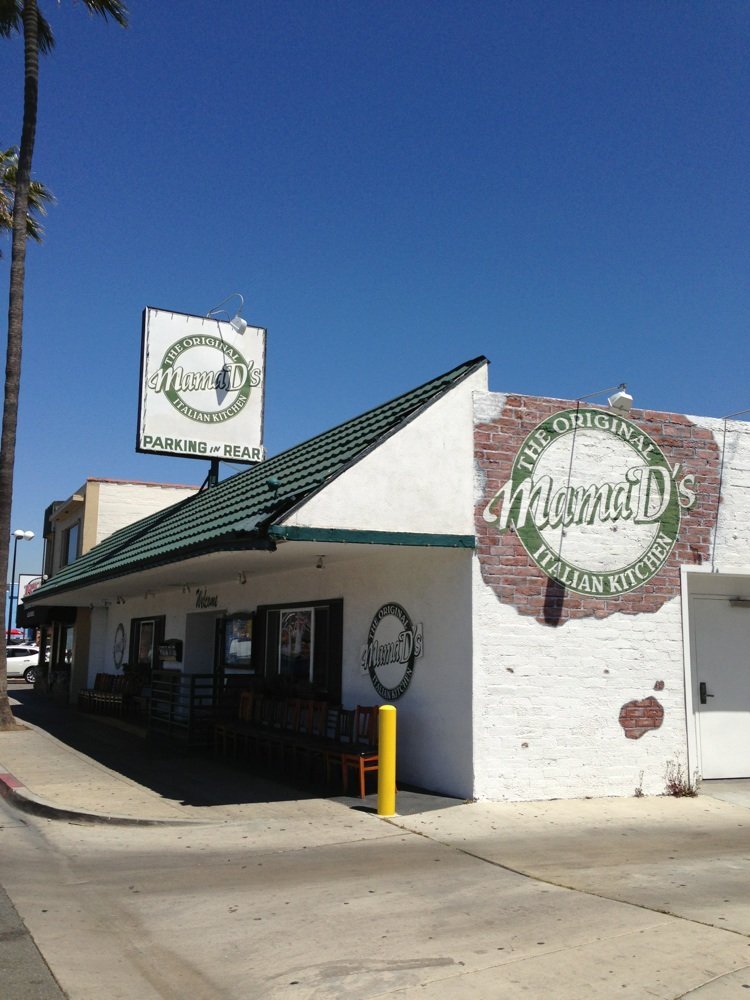 For our Italian roots, a little Mama D's, a neighborhood Italian kitchen. You want to get here early too. They have all those chairs out front for a reason.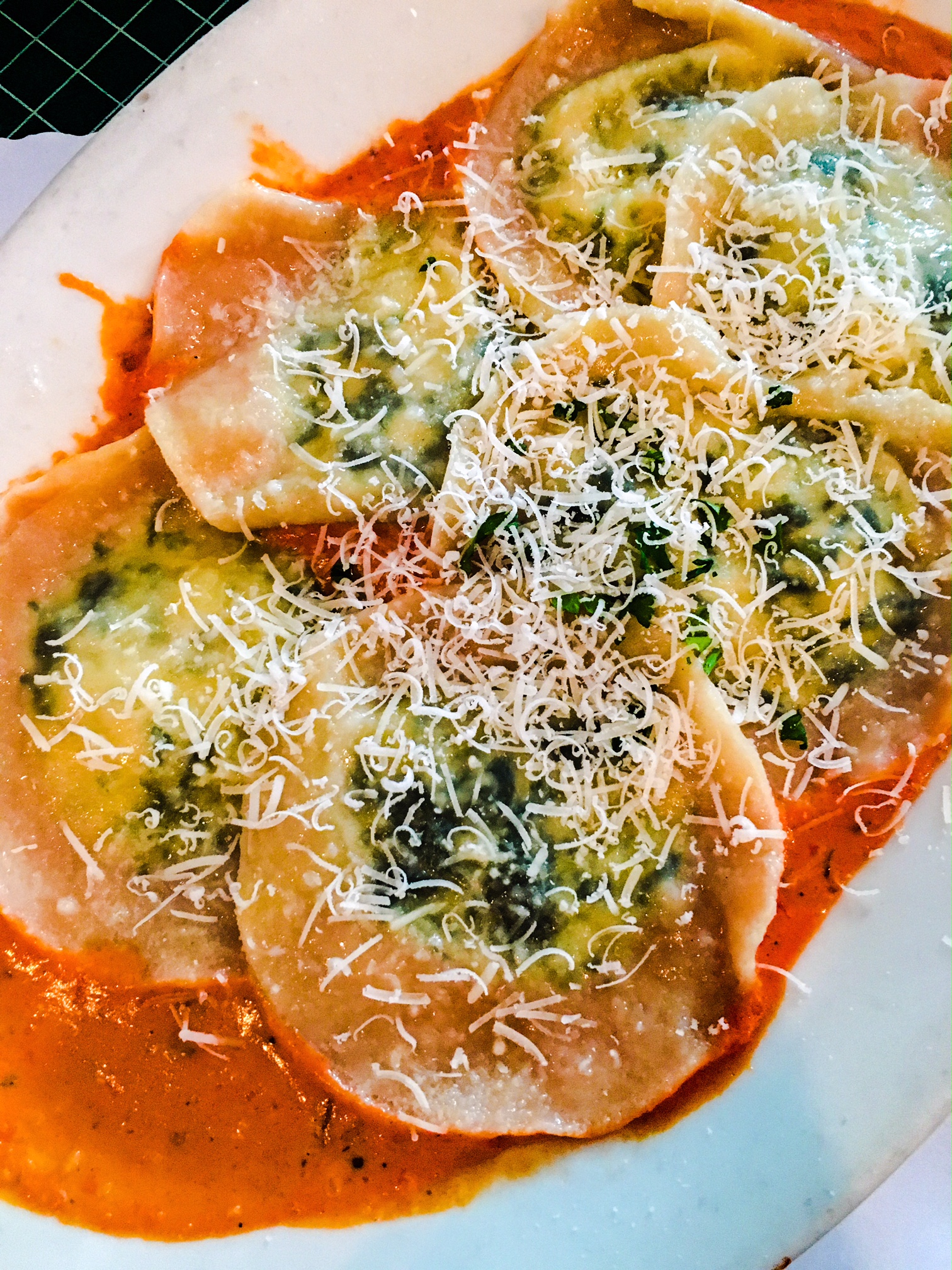 They're known for their homemade ravioli. I got the spinach and cheese in pink sauce. INSANE! There's nothing like homemade pasta!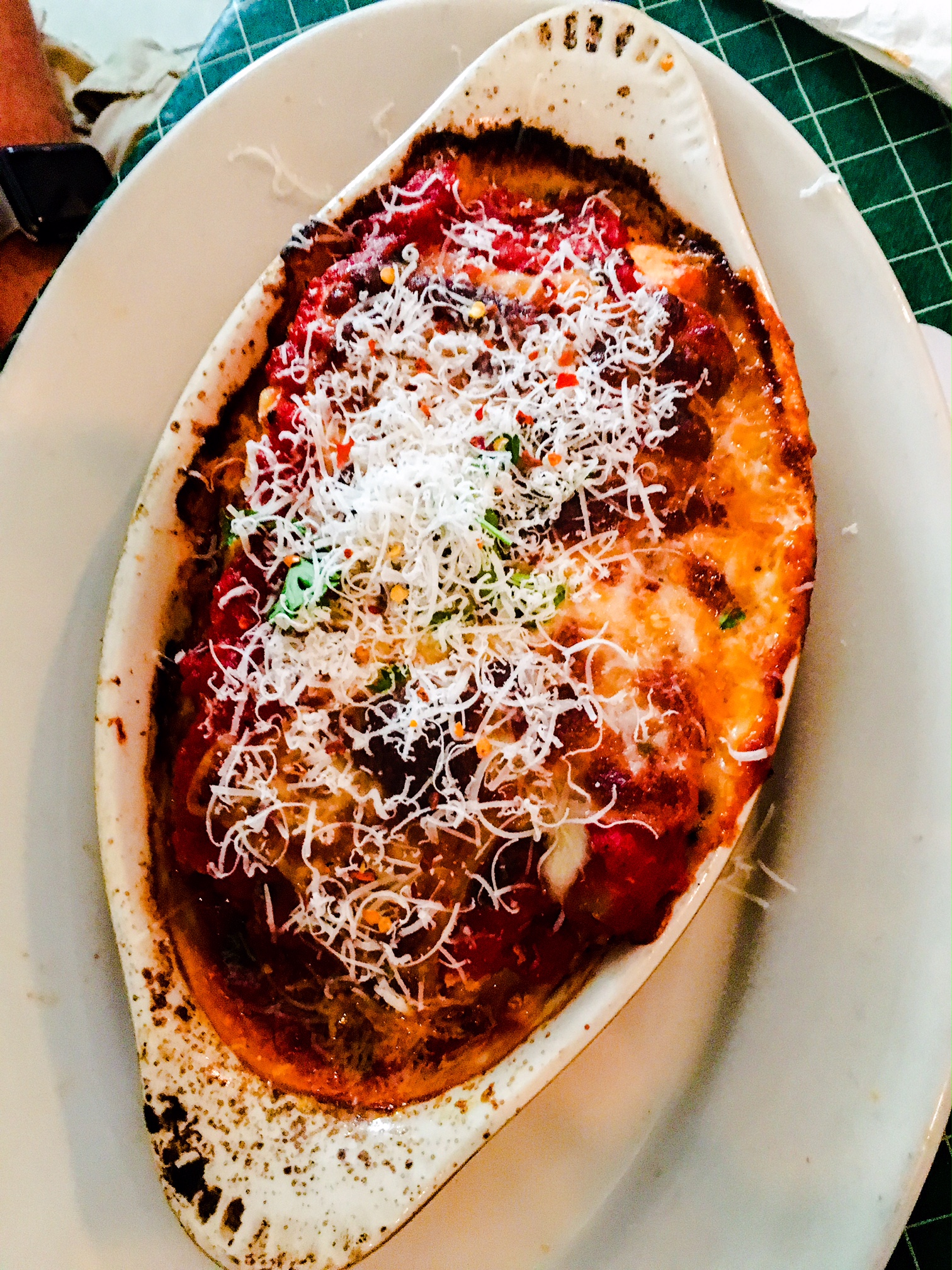 The husband got the lasagna which also didn't disappoint. We had a fried cheese appetizer that didn't last long enough for the picture. Clearly, that was gross.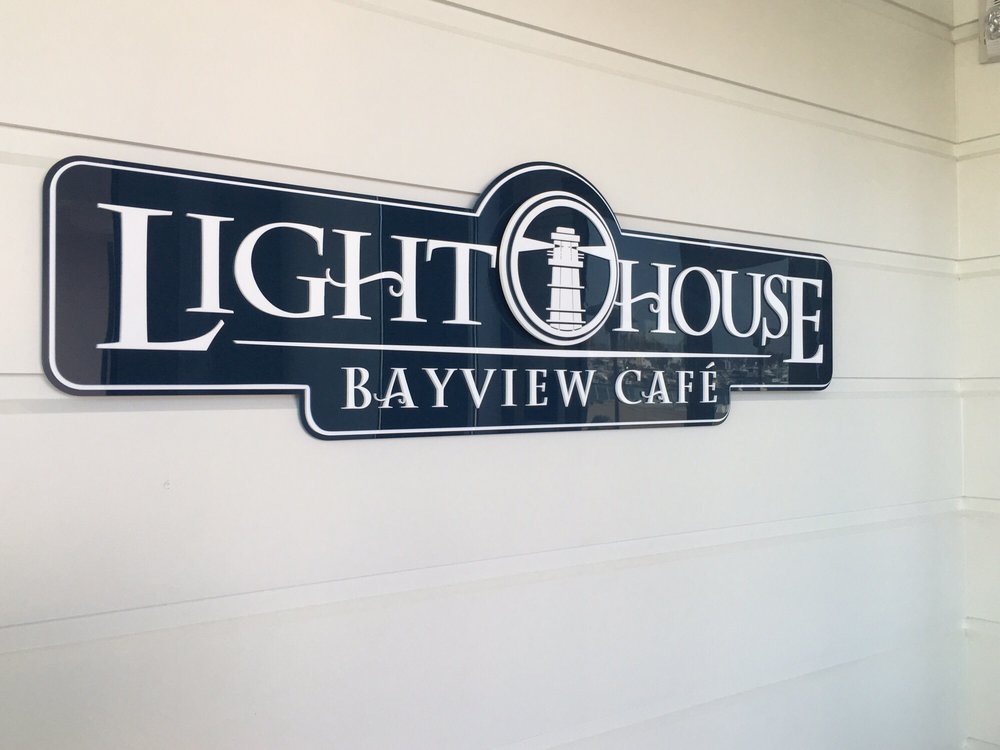 The Light House Bayview Cafe was a perfect brunch spot!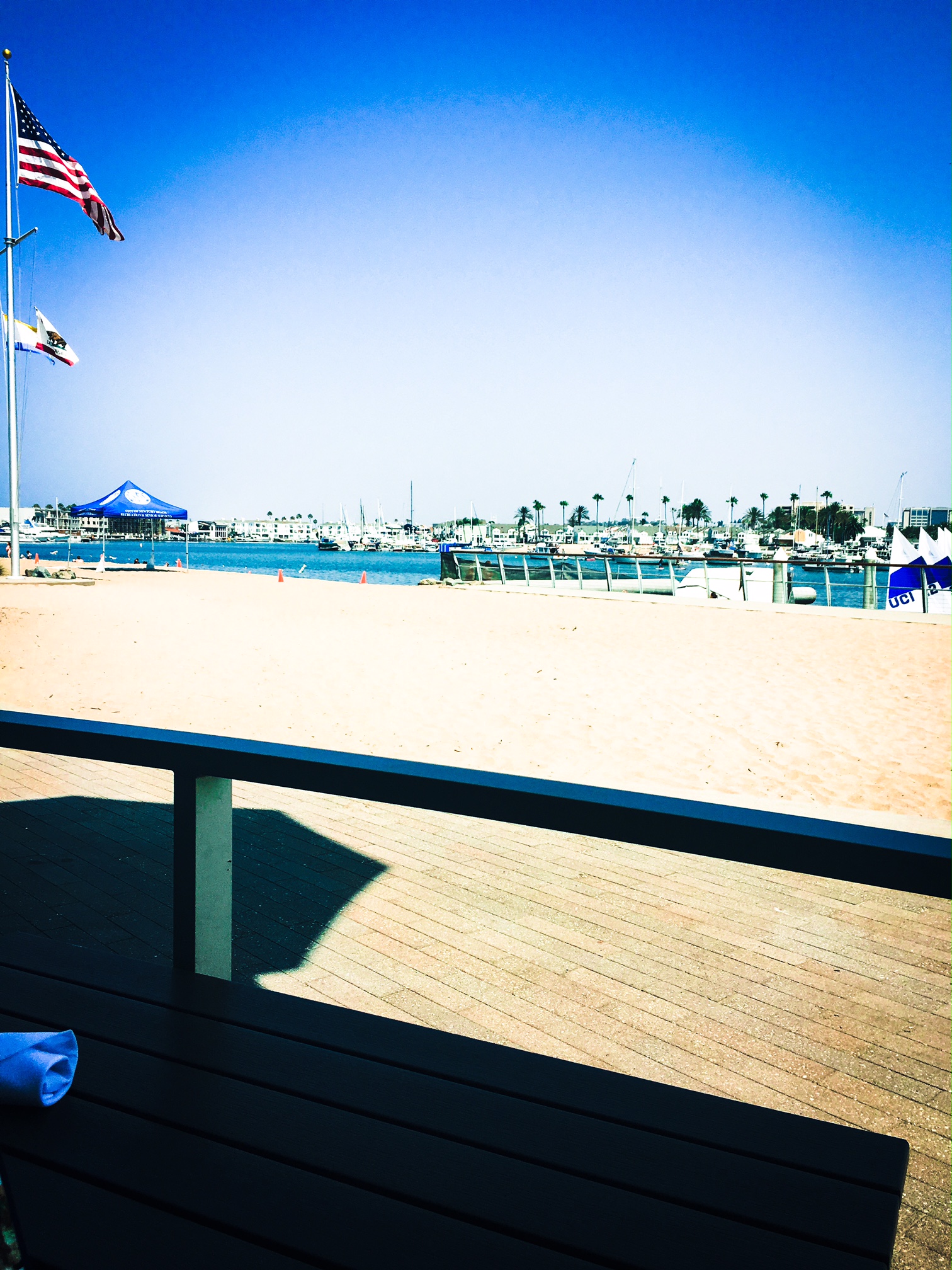 The view from our table, right on the bay in Marina Park.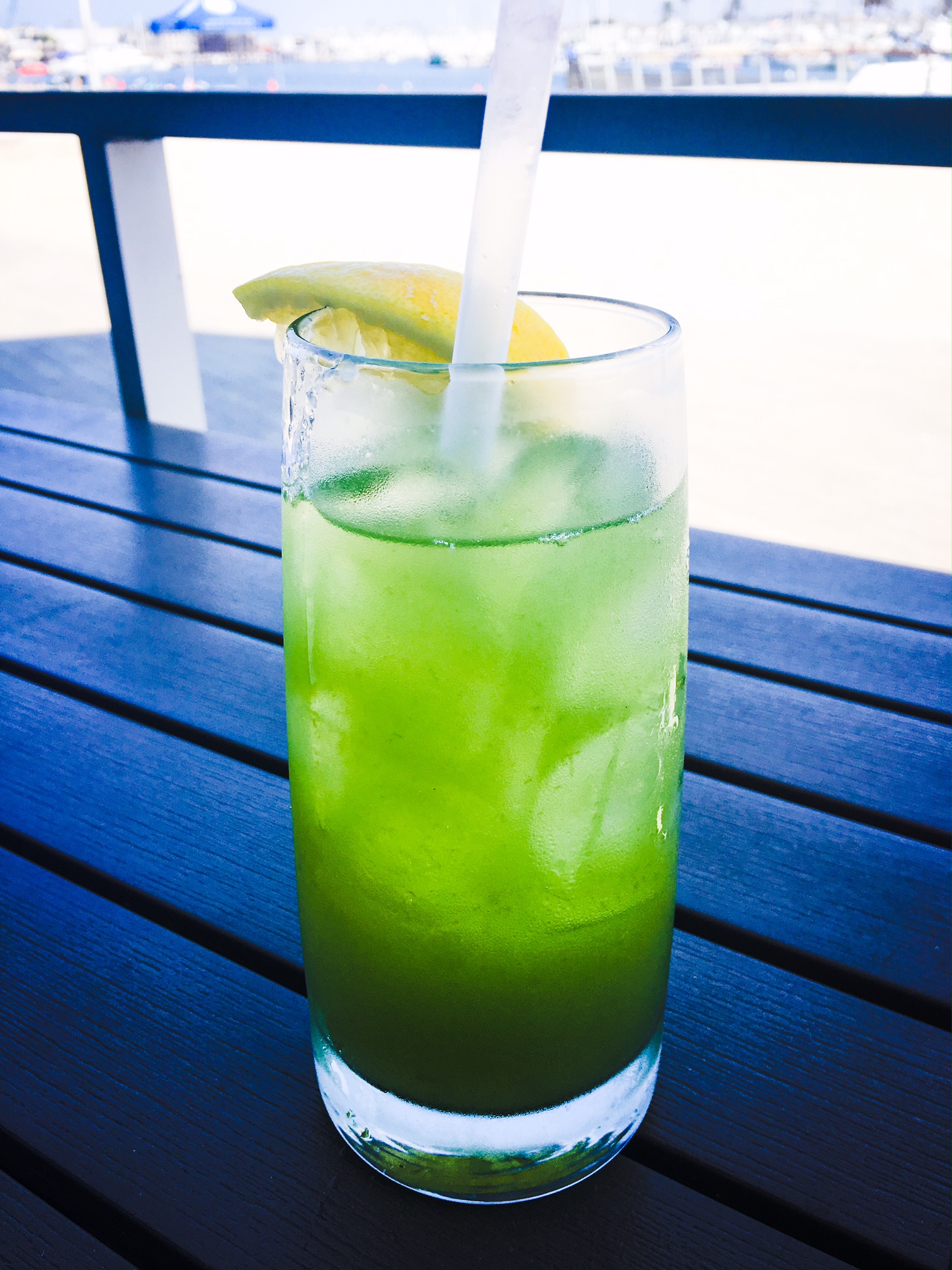 The cucumber lemonade is a must!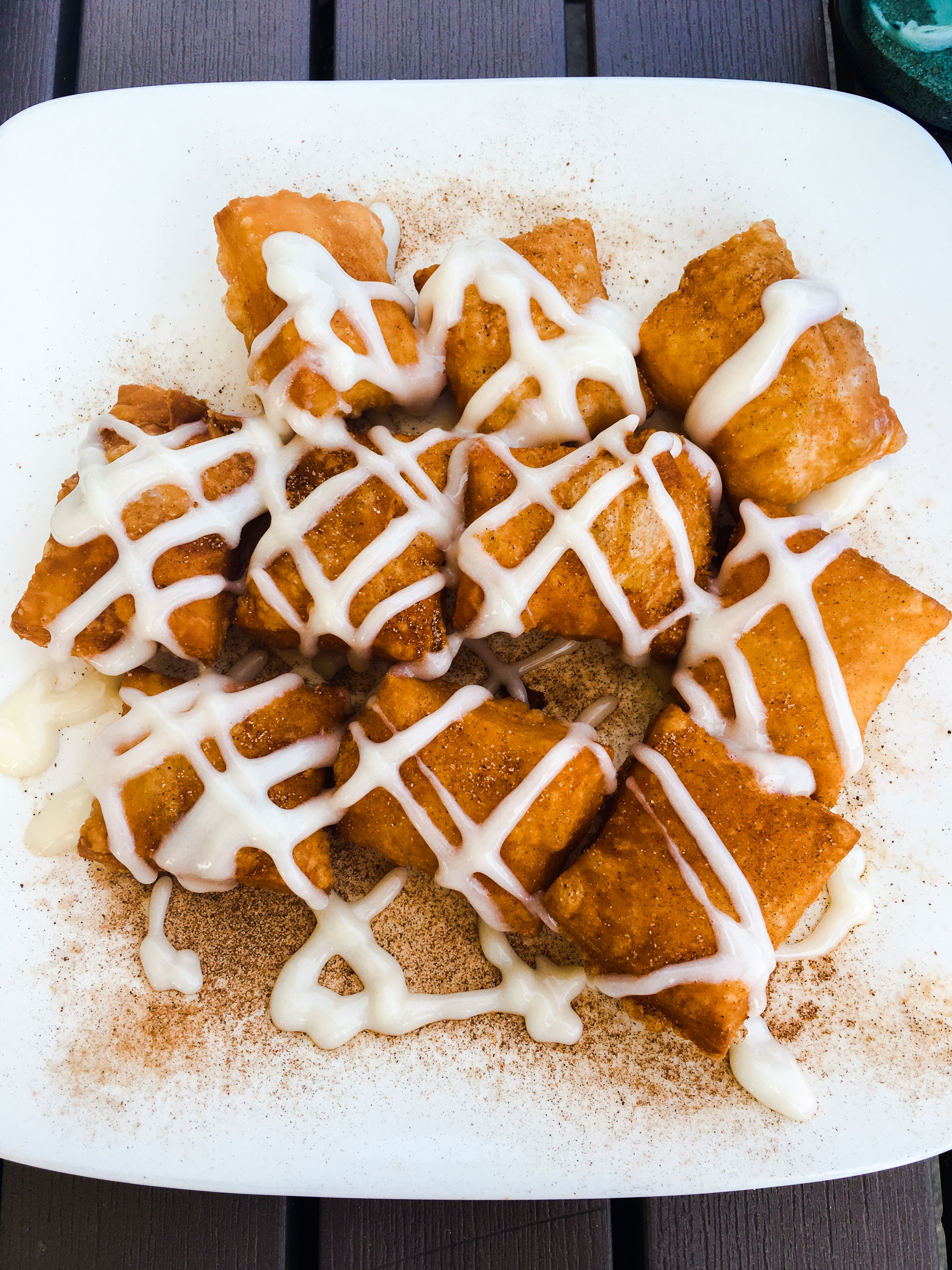 Don't pass up the beignets! Perfectly light and sweet.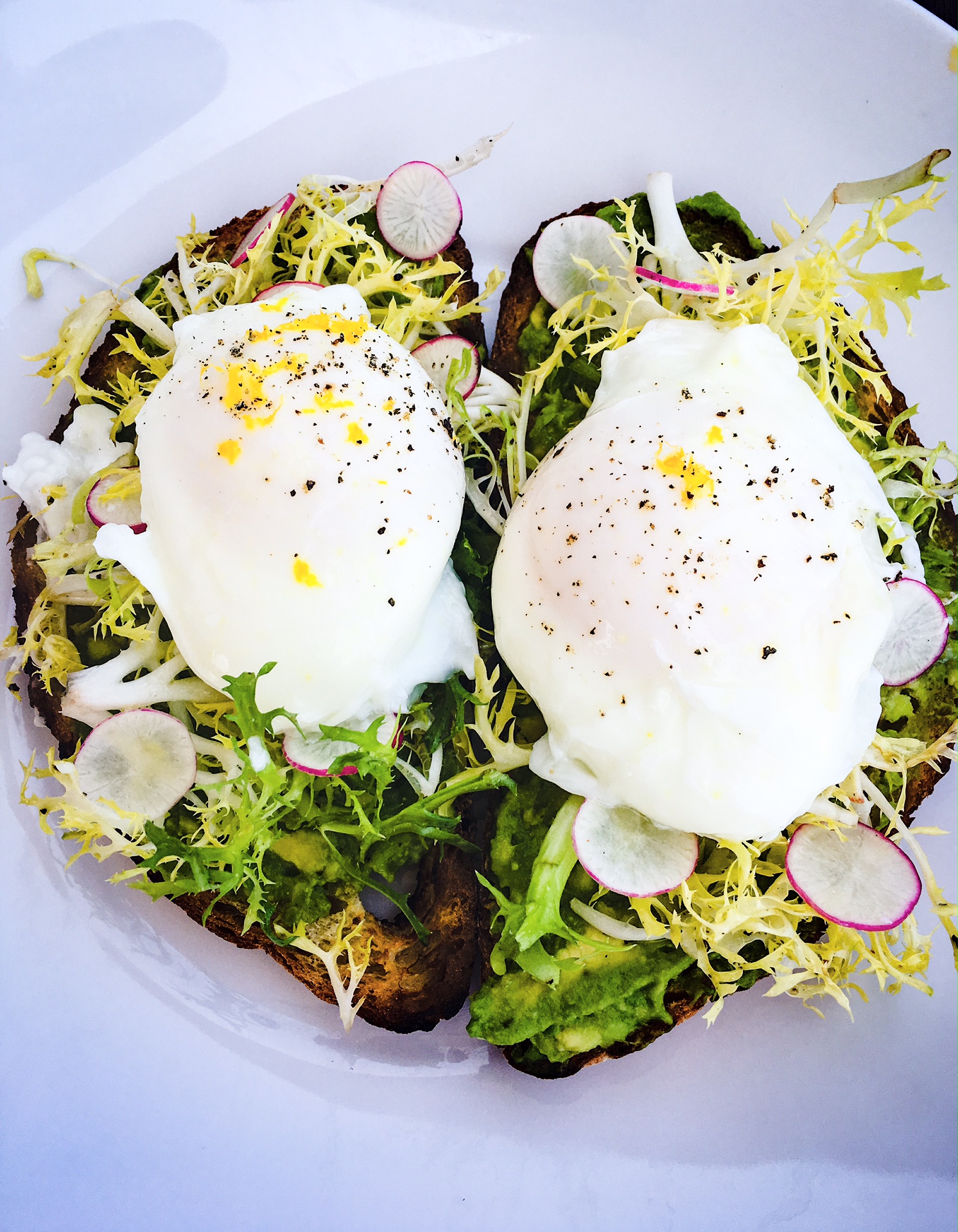 Any spot that serves avocado toast for breakfast is my kind of place! I eat avocado toast at least 3 times a week. I'm surprised I haven't turned into an avocado yet. Their version with a frisee salad, french radish and lemon made my taste buds jump for joy!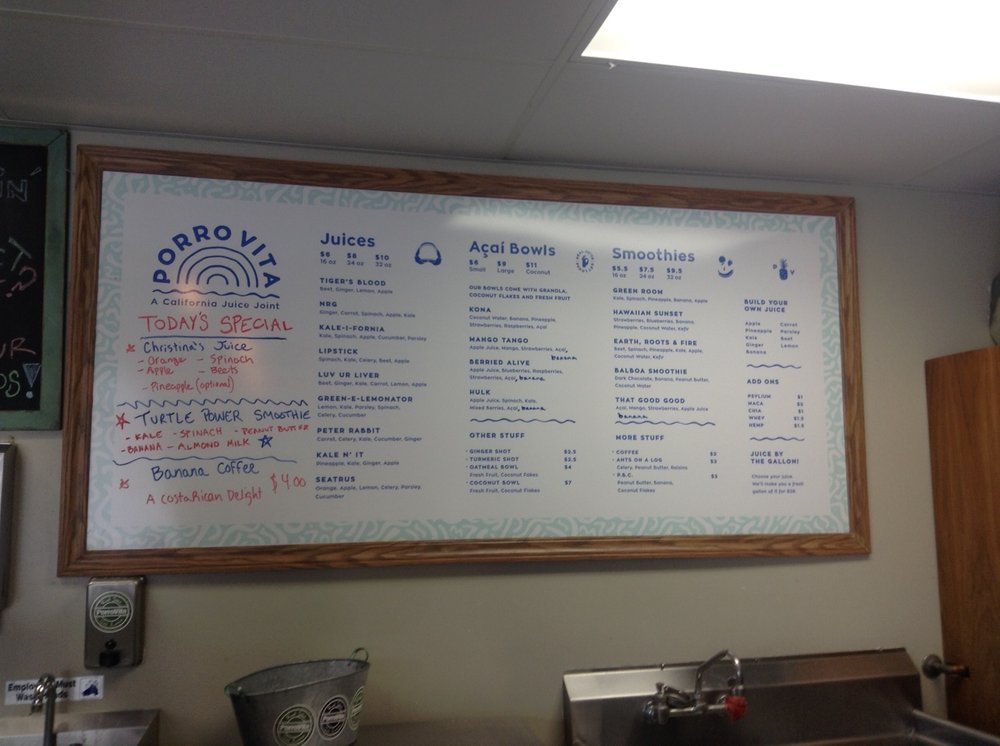 Porrovita is a super cute juice and smoothie bar.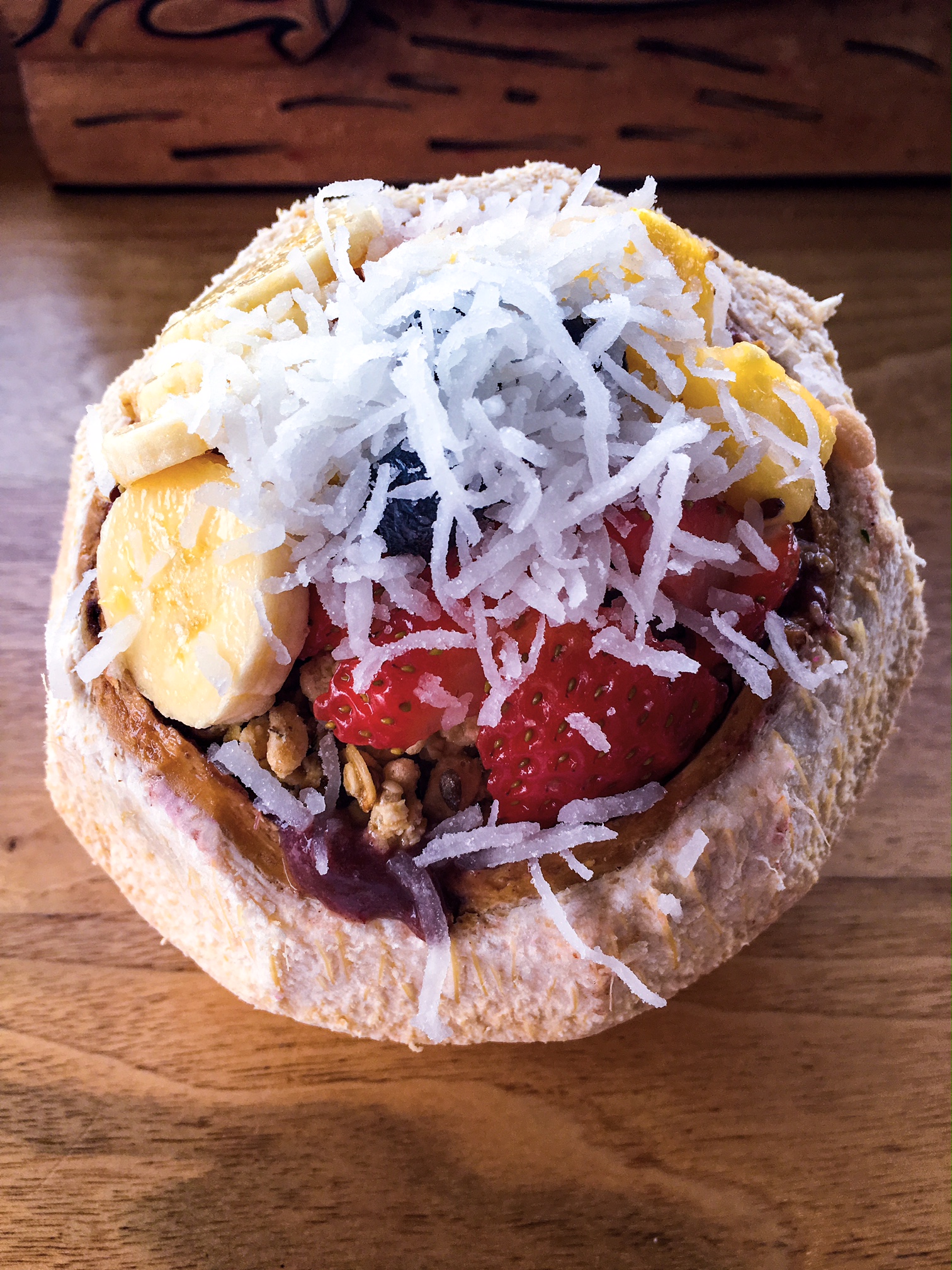 I was able to get an acai bowl in a coconut. This made me very happy! I also did a ginger shot, which was about 4 oz. If you have never had a ginger shot, let me just tell you, it is one spicy punch!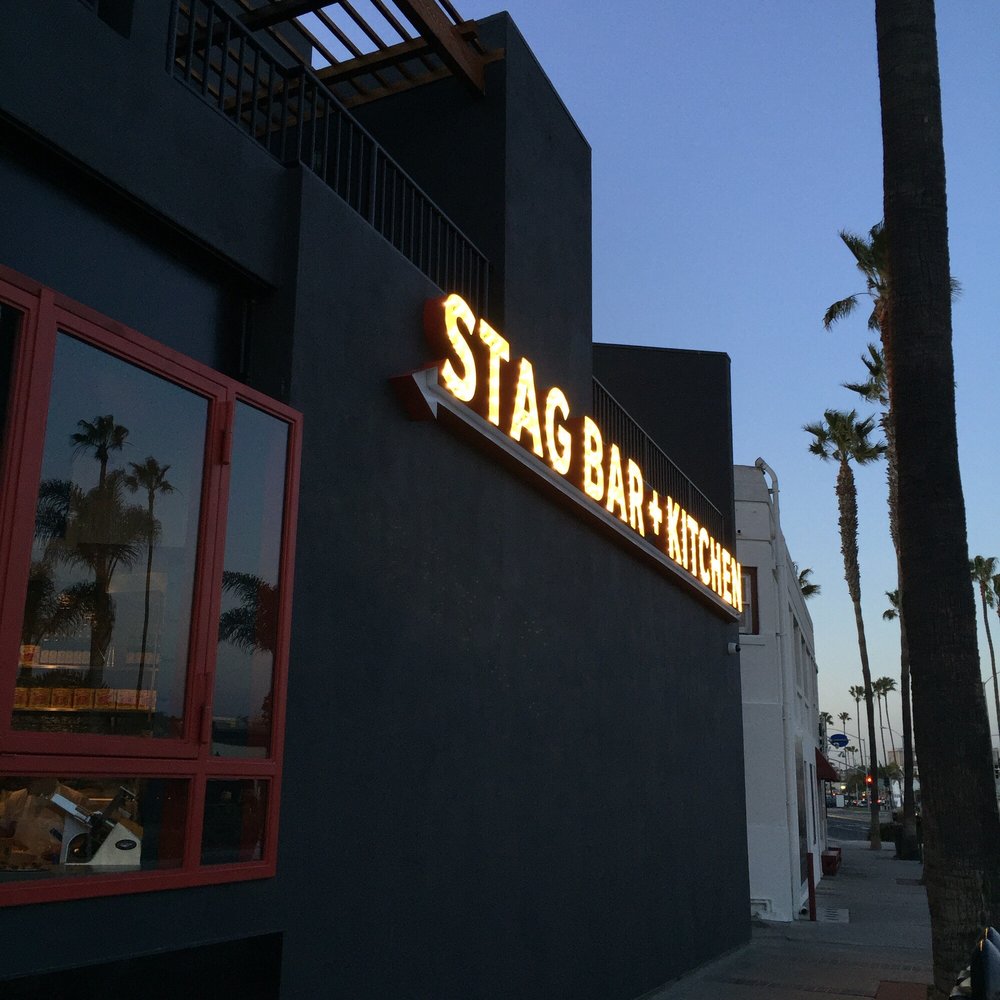 Stag Bar is a pretty cool bar that's been around since 1908. It's right in McFadden Square which we found out is a Pokémon Go hotspot. I've never seen so many people trying to catch Pokémon.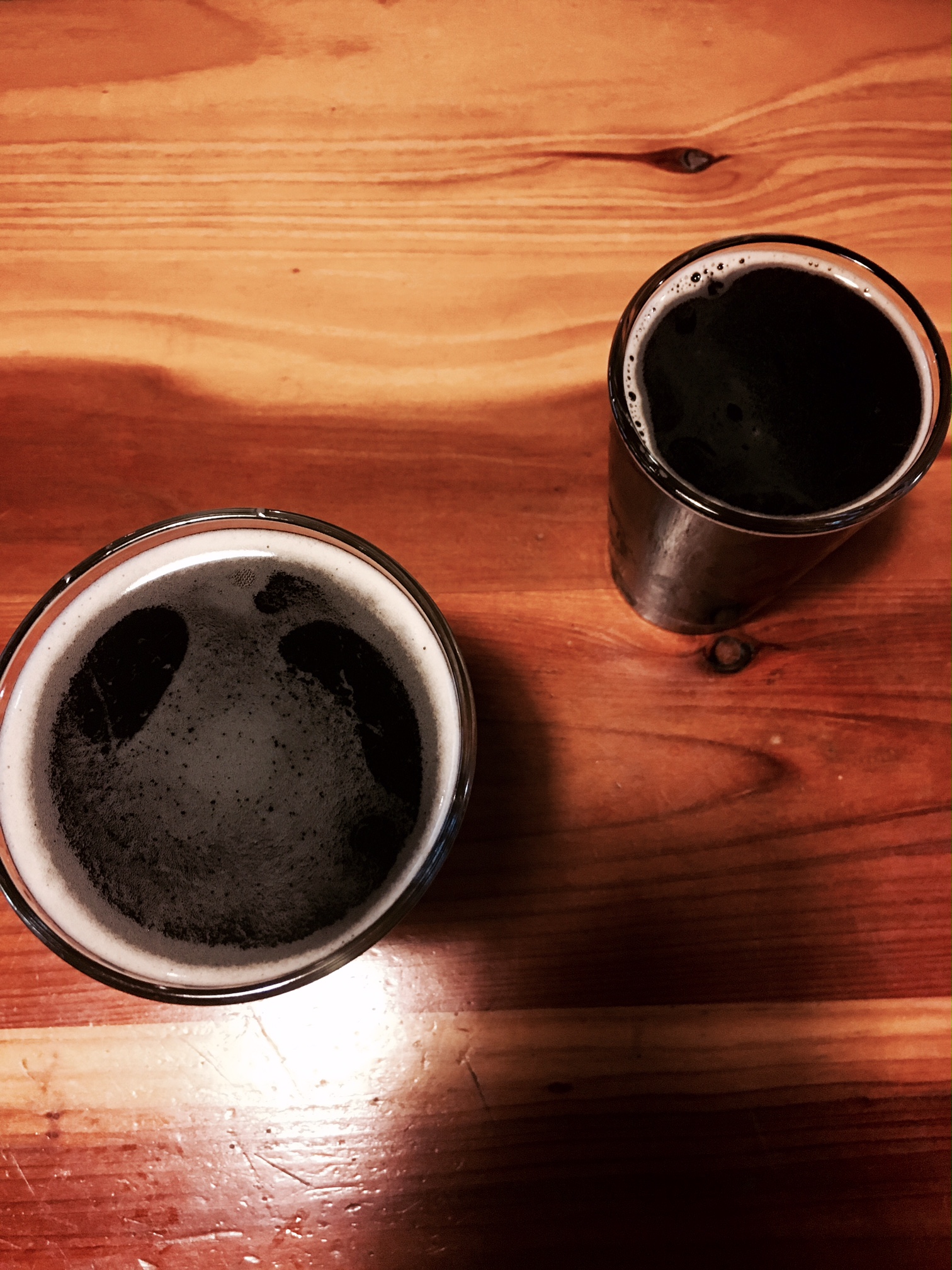 They have a great list of locally brewed craft beer, which we beer snobs can appreciate 😉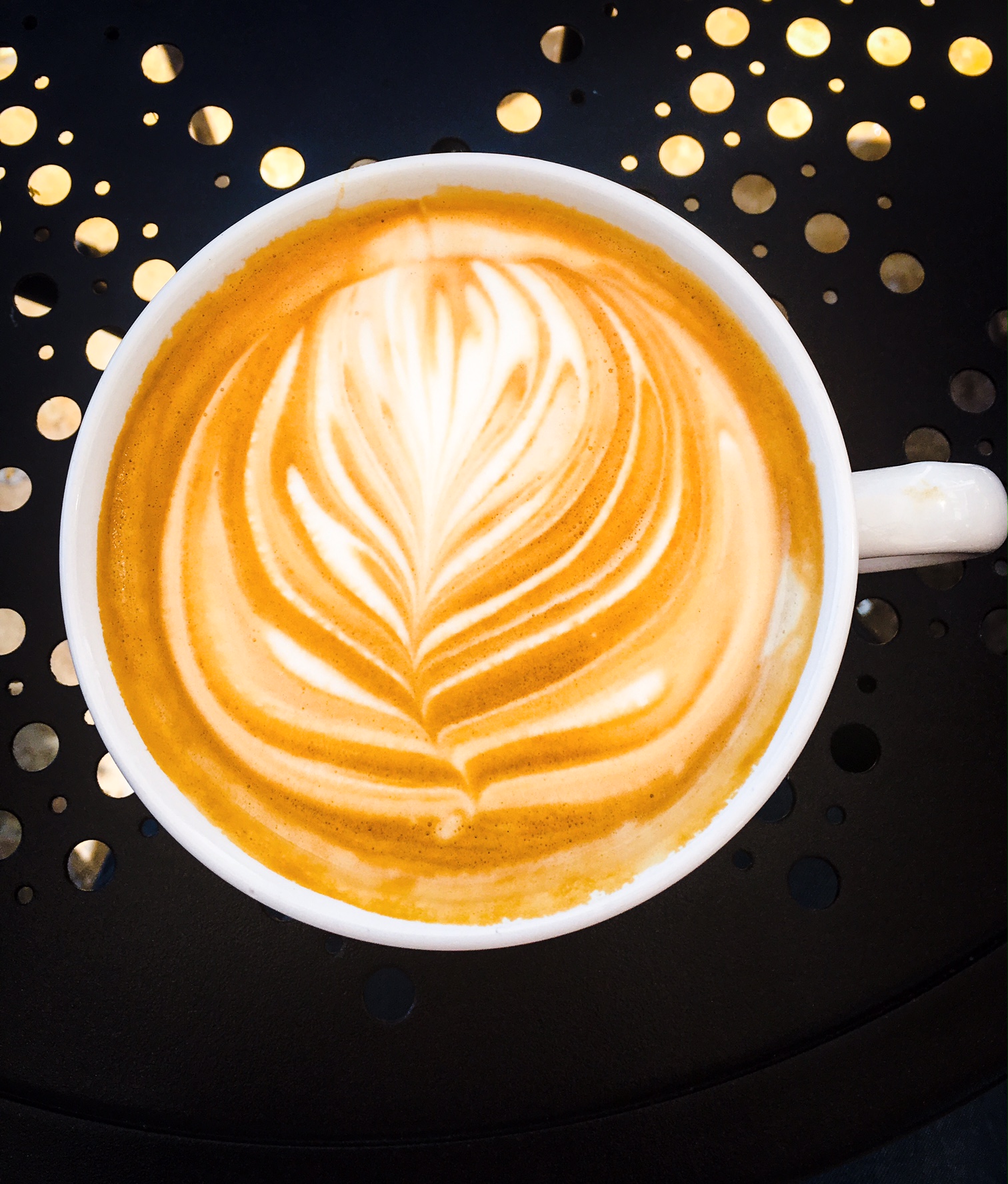 Not quite in Newport Beach, but just a drive down the coast to our favorite brunch spot is Urth Caffé. They were the nation's first exclusively organic, heirloom coffee company. Their coffee is second to none in my opinion. The Honey Vanilla Latte is phenomenal!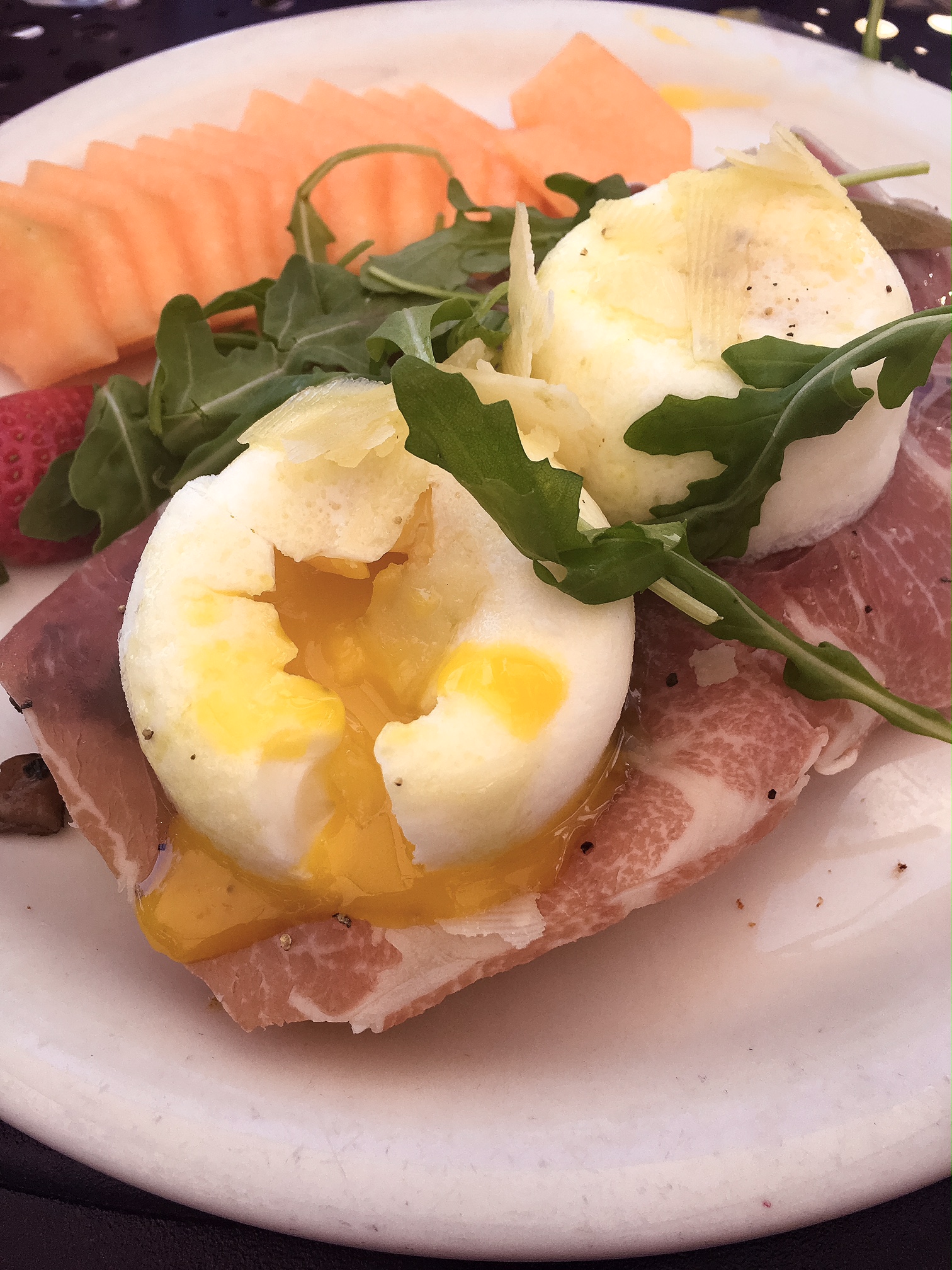 Their food is outstanding. My absolute favorite is the Poach Di Parma. Toasted ancient grain ciabatta, garlic truffle aioli, sautéed wild mushrooms, Prosciutto di Parma topped with soft poached eggs, wild arugula, reggiano parmesan and sage butter. Enough said.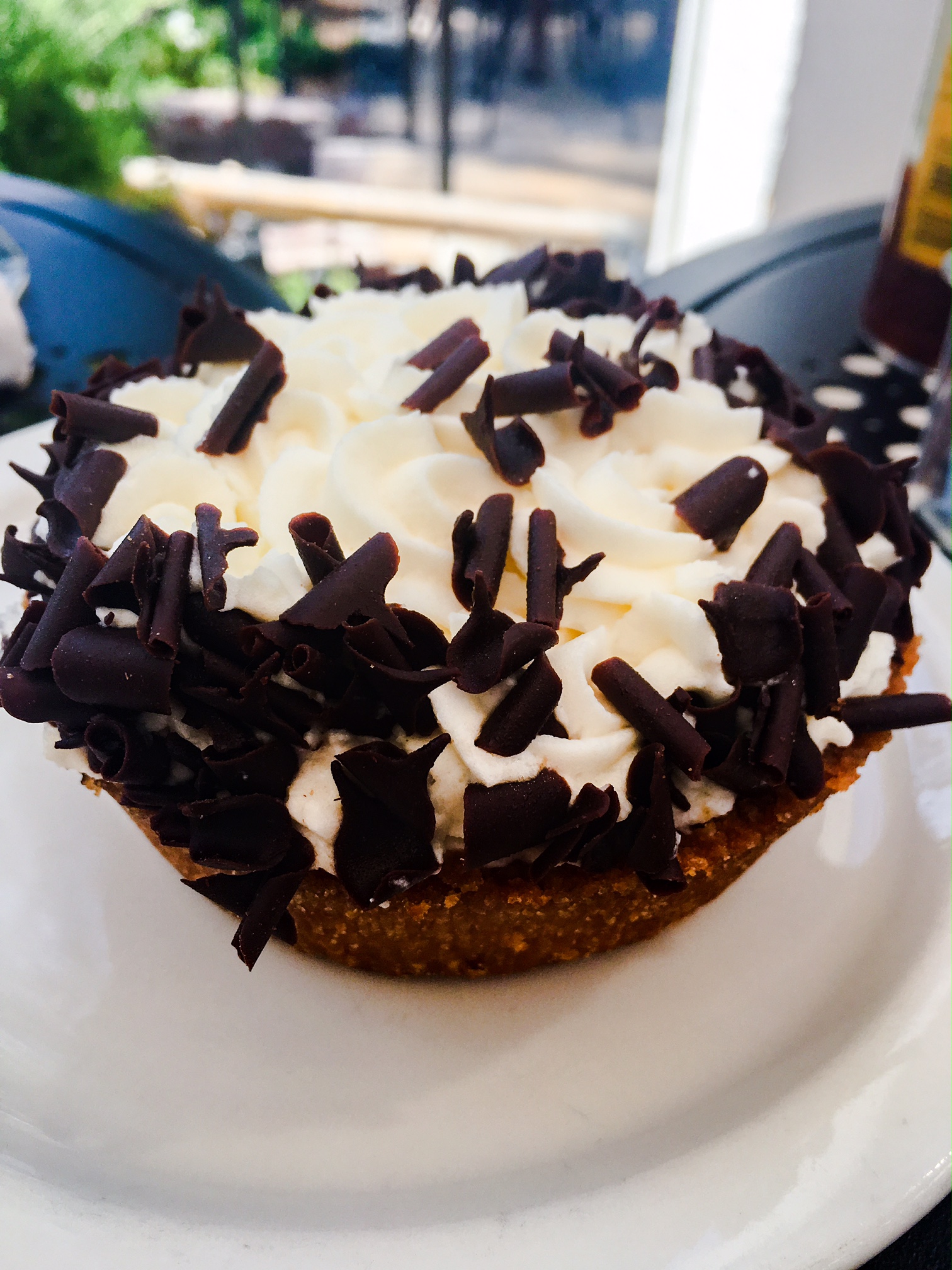 They also have an incredible selection of desserts. We went for the banana cream pie, which had real chunks of banana!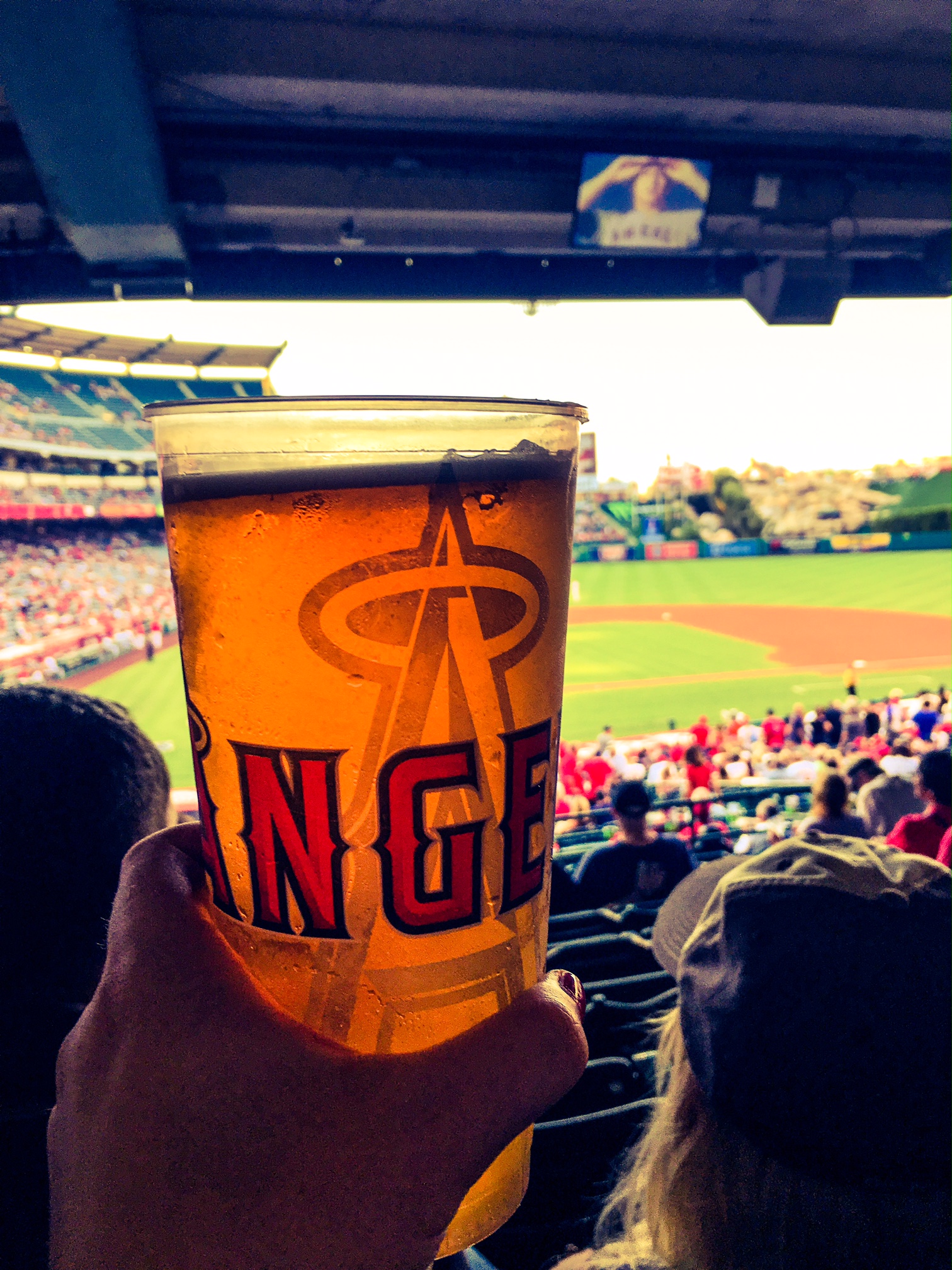 We also made a quick trip to Angels Stadium and caught a baseball game to see Big Papi play the home team before he retires at the end of the season. Go Red Sox!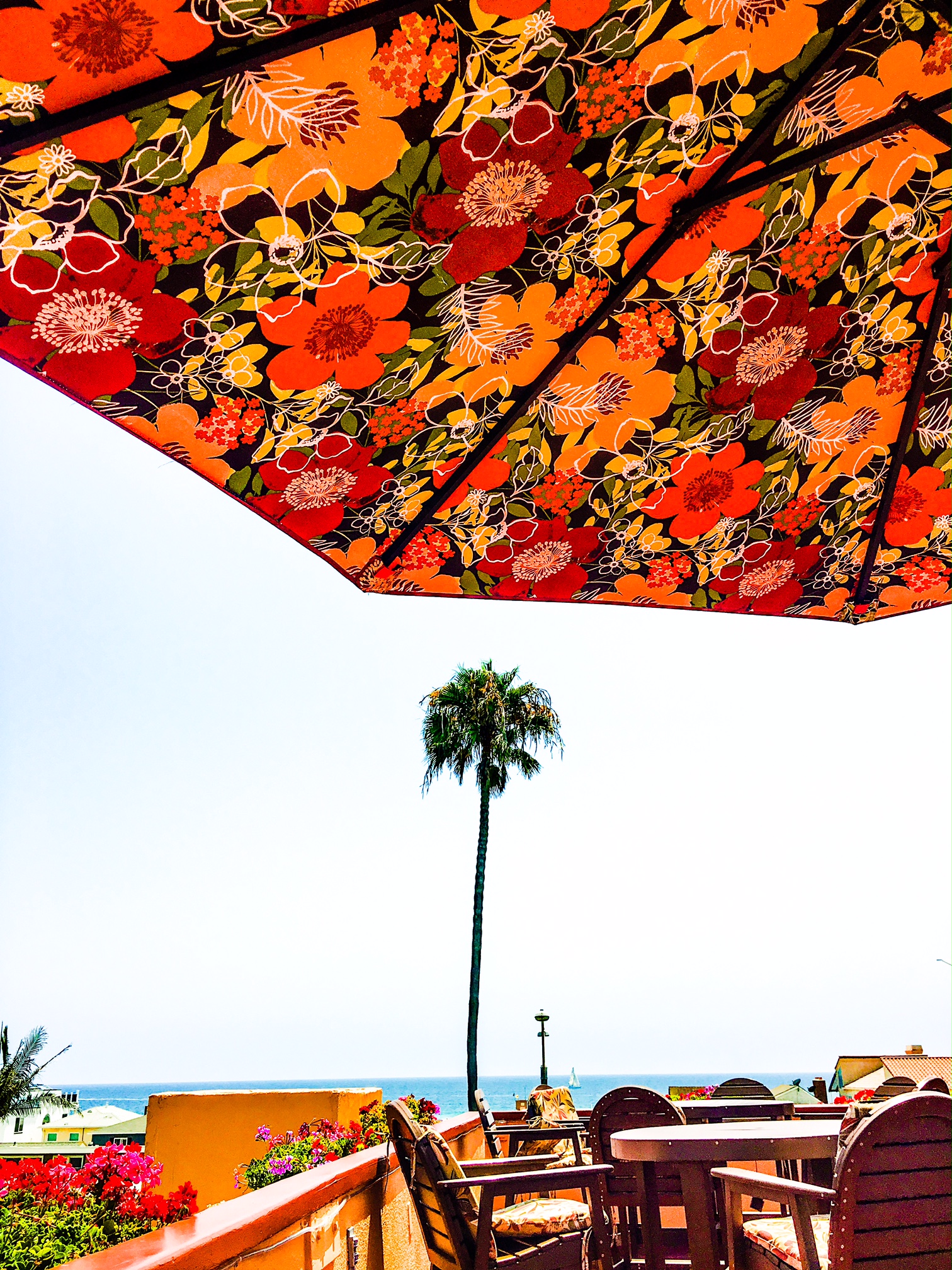 We stayed at Bay Shores Peninsula Hotel and highly recommend it. It's a cute little family owned beach hotel that's just steps from the beach. They have the most amazing rooftop seating area with views of the beach and the bay. They have breakfast and even bake fresh cookies each afternoon. Just when you think it can't get better, they give their visitors free access to beach towels, umbrellas, chairs and boogie boards. Not to mention, free parking! If you've stayed in Newport Beach before, you know this is a huge plus. They offered such great service and attention to detail.
Hope you all are having a wonderful summer!
Where have you been vacationing this year?
XO, Sarah
I'm sharing my fun adventures with my friends over at Fiesta Friday co-hosted by  Sandhya @ Indfused and Nancy @ Feasting With Friends.