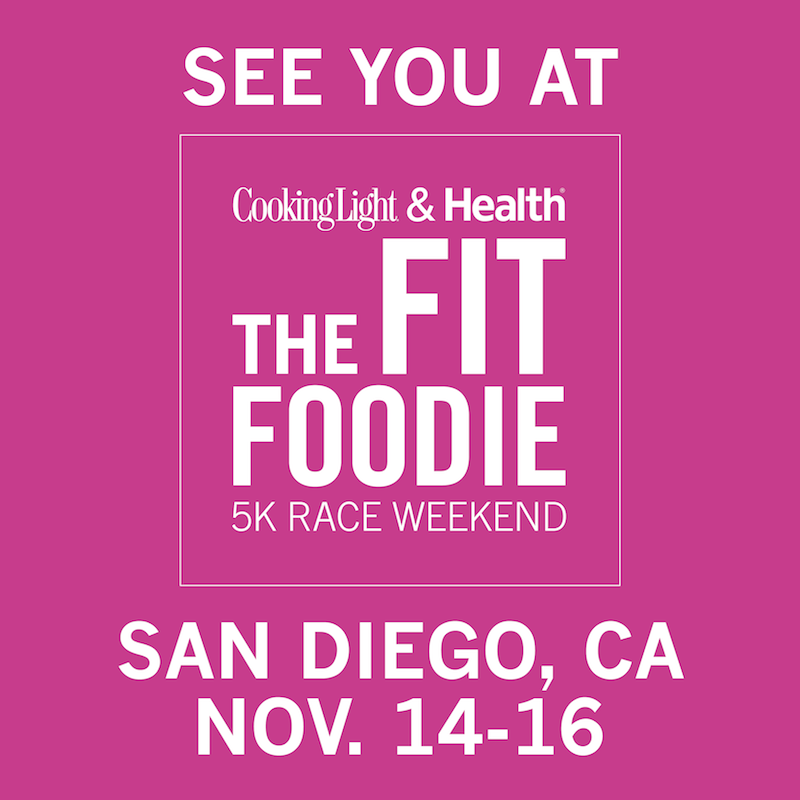 As you all know, I will be attending the Fit Foodie 5k Weekend on November 14-16, and I couldn't be more excited! Want even more exciting news? The awesome people at the Fit Foodie 5k Weekend have given me a pair of tickets to giveaway to the 5k race and finishers village on November 15th! 😀 So if you're in the San Diego area and want to attend the BEST WEEKEND EVER, enter in the giveaway here!
Here's all the info for race day and the finishers village!
Ready, set, go! – To the most delicious 5K race around! Cooking Light & Health's The Fit Foodie 5K Race Presented by Lexus is the ultimate celebration of food, fitness and fun. Put those running shoes to work as you navigate your way around an awesome 5K course. On the morning of the race, we will get you pumped up with a group stretch and dance party to loosen up those muscles in preparation for the Race!
Cruise across the finish line and get ready to celebrate your success in style. At the Finisher's Village, you'll enjoy a post-event celebration where runners can enjoy refuel stations, celebrity chef demos and tastings, fitness demos at the Power Systems stage, beer and wine tastings, giveaways, and delicious bites from participating restaurants, sponsors, and more!
8:00am :: Group Stretch
8:30am :: Race Start Time
9:00am – 12:00pm :: Finisher's Village
Come join me and enter today!
Contest Ends November 7th at 9pm PST.