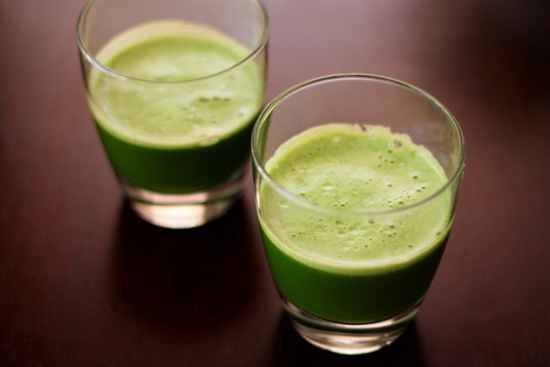 I've been on a green kick lately. Spring produce is gorgeous and I can't get enough of it. It's so important to get all your fruits and veggies in each day, but it can be hard. We're constantly on the go and just don't have enough time to fuel our bodies properly. Whenever I notice I've been slacking in that department, I make an effort to make one of my favorite green juices. It's packed full of vitamins and minerals and is so good for you! This isn't one of those green juices that tastes like dirt. This is fresh, sweet and tart. Even my husband loves it. You just need a few ingredients, a juicer or blender and you'll be on your way to getting your proper fill of fruits and veggies.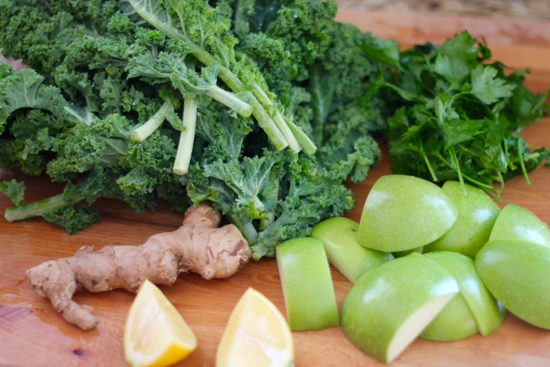 Wash your kale, parsley, apples and lemon. Peel and slice your ginger into a 2″ cube.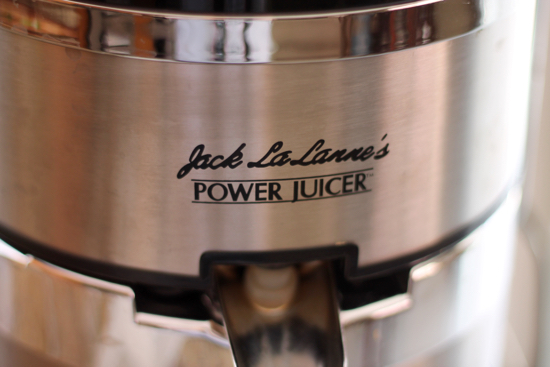 I'm absolutely in love with my Jack LaLanne juicer. If you don't have a juicer, you can just use your blender and strain out the solids.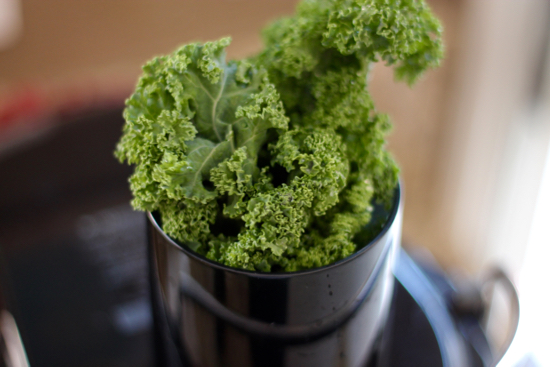 I always start with my kale. Juice away!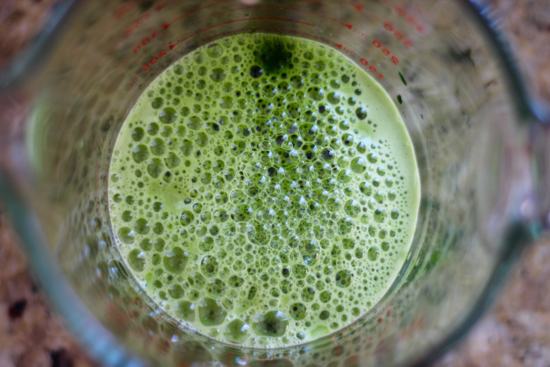 It has the most vibrant, rich green color when it comes out. Juicing in a measuring cup makes pouring into glasses much easier.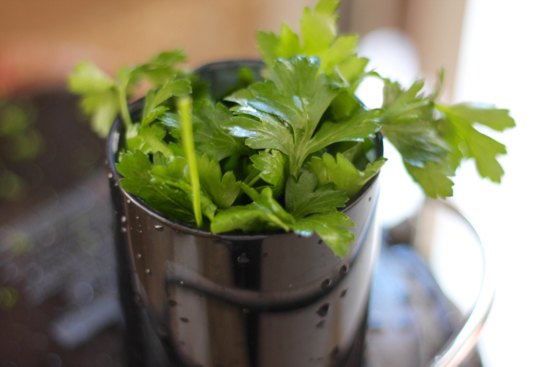 Next, I juice the parsley. I then move on to the apples, lemon and ginger.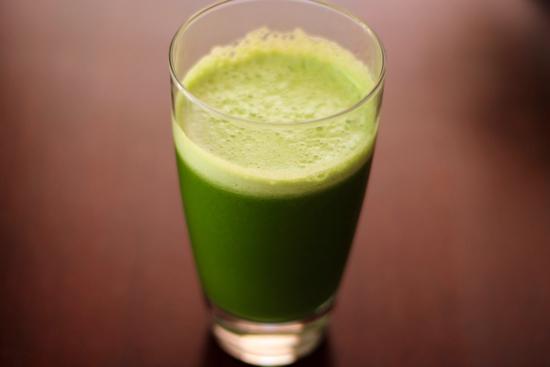 That's all there is to it. The apple really takes over the flavor of the juice and makes it nice and sweet.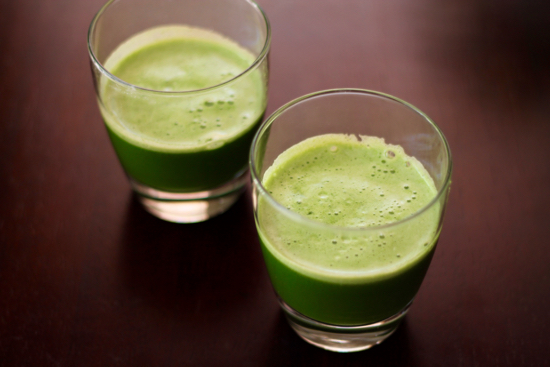 Don't forget, sharing is caring 🙂
Green Juice
Ingredients
1 bunch of kale
1 cup whole, fresh parsley
2 Granny Smith apples
½ lemon, rind and all
2" Piece of ginger, peeled
Instructions
Cut up all your fruits and veggies so they will fit in the juicer.
Juice all ingredients in a juicer.
Stir to make sure everything is mixed together.
Drink up!
I'll be sharing this delicious juice with my friends over at the Fiesta Friday party, co-hosted by Ginger & Bread and Safari Of The Mind.