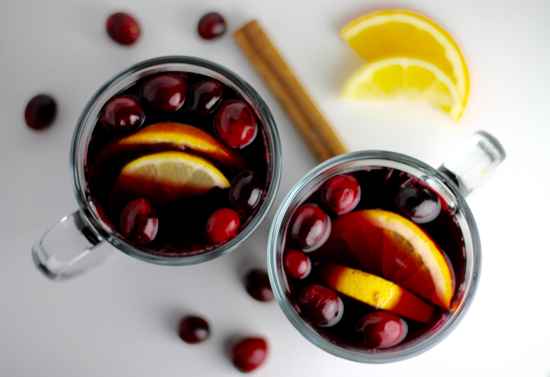 Is anyone else eating Cuties by the bag full? Citrus is so amazing this time of year. These seasonal fruits are a great compliment to Sangria. National Sangria day is just around the corner, on Sunday December 20th, so what better time to make this gorgeous drink. I always thought of Sangria as a summertime beverage, but quickly realized it's delicious all year round, especially when you put a holiday spin on it like this Hot Spiced Cranberry Sangria.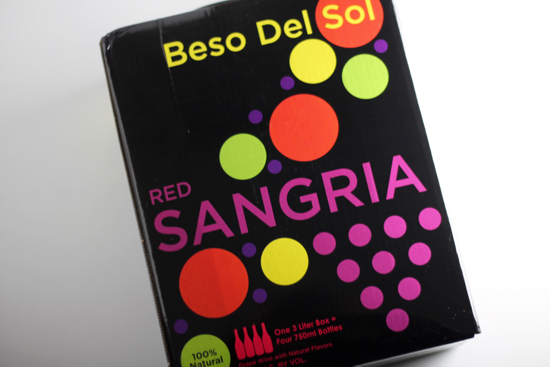 The awesome people over at Beso Del Sol sent me over a box of their Sangria to try, and it did not disappoint! It's 100% natural, made with high quality Spanish Tempranillo wine blended with a selection of fruits to create a light and fruity Sangria that is sweet and refreshing.
Boxed wine is tacky no more. I love that this compact box gives you the equivalent of four 750ml bottles. That's a whole lotta Sangria! Alone, this stuff is tasty, but with an added festive flare, it's perfect for this time of year. Let me show you how easy it is to make.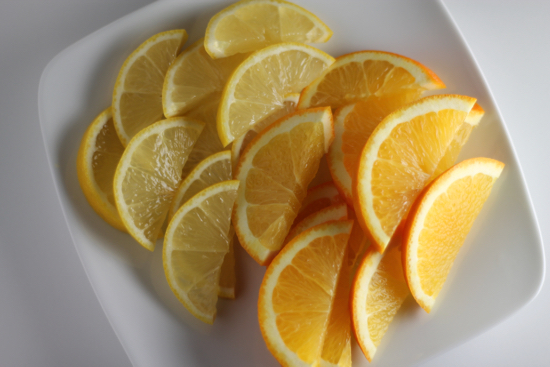 Slice up some lemon and oranges.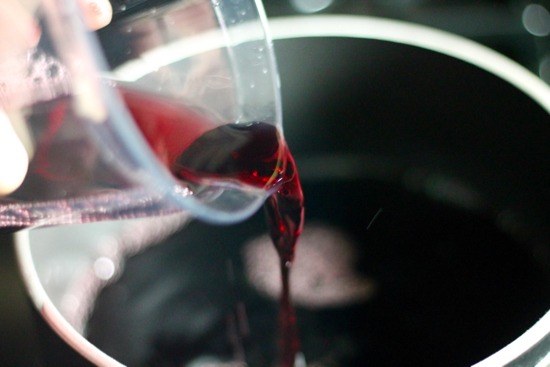 Pour your Beso Del Sol Sangria into a saucepan and turn the heat to medium.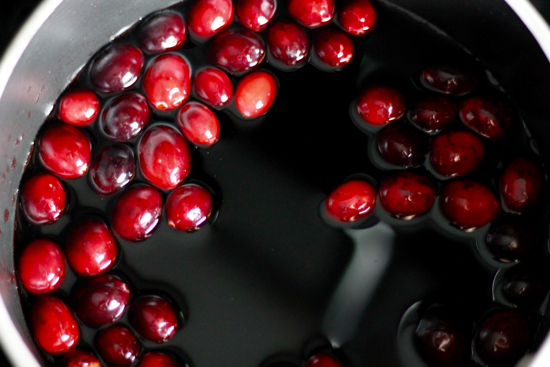 Add some fresh cranberries…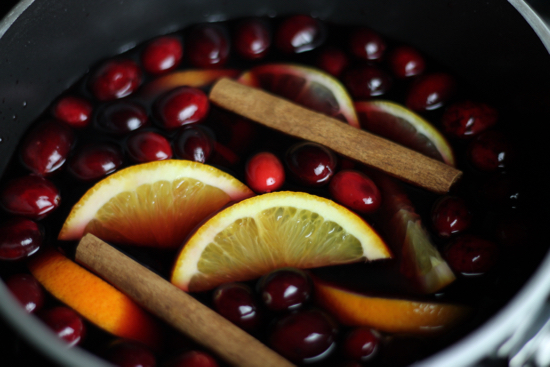 …and a couple of cinnamon sticks along with the orange and lemon slices. Let simmer for 5 minutes.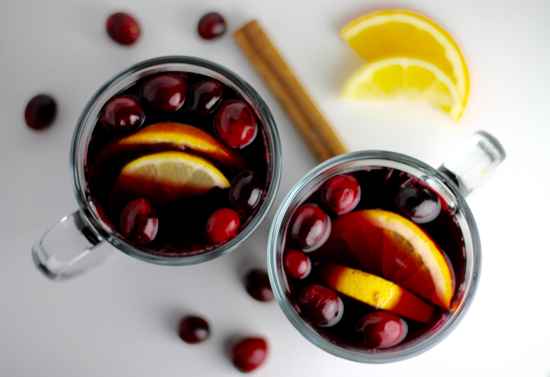 Pour into heat proof glasses and serve.
You can get Beso Del Sol at Whole Foods or check your local wine distributors. You will LOVE it!
Happy Holidays!
XO, Sarah
Hot Spiced Cranberry Sangria
Ingredients
4 cups Beso Del Sol Sangria
2 cups fresh cranberries
1 orange thinly sliced
1 lemon thinly sliced
2 cinnamon sticks
Instructions
Combine all ingredients in a saucepan over medium heat.
Simmer for 5 minutes.
Serve in heat proof glasses.
I'm bringing this to my friends over at
Fiesta Friday
co-hosted by 
Caroline @ Caroline's Cooking
and Linda @ La Petite Paniere. Cheers!