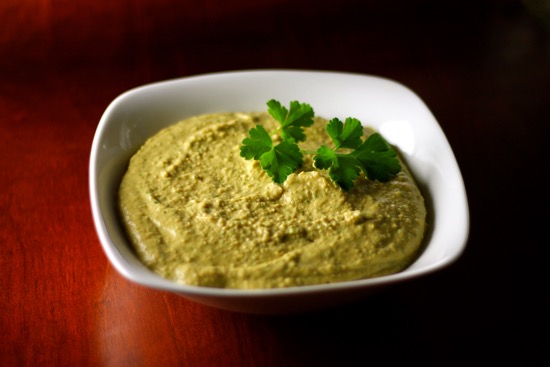 If you've been reading my blog for a while, you know I have a slight obsession with Alton Brown. In fact, I'm making every recipe from his show Good Eats. I'm currently halfway through Season 3 of 15 on MyGoodEats.com. I've got a ways to go, but I'm enjoying the journey. I didn't want you guys miss any of his recipes over here, so I've decided to share each recipe with you. MyGoodEats.com will still have each recipe per episode, so if you ever want to look up specific Good Eats recipes, or see how many episodes I have left, just click "My Good Eats" on the top menu bar, all the way to the right on this page. Enough talk, let's get to this delicious food!
This episode is called "Pantry Raid III: Cool Beans". Three bean recipes, is a lot, so I'm breaking them up. Over beaning is never a good thing 😉 Today I'm sharing with you Turbo Hummus.
I'm totally in love with hummus. Shhhhh, don't tell my husband. I like to use it on my sandwiches to replace mayo, spread it on crackers as a snack, spread a thin layer over chicken breasts before grilling (it makes the chicken unbelievably moist and adds great flavor) or just dip my finger right in it, while no one is looking, of course.
I haven't found a recipe for hummus that I've liked more than the store-bought stuff. I don't know why this is, call me crazy. I'm a food blogger for goodness sake! This hummus though, I would absolutely make on a regular basis to replace the grocery store variety (insert angels singing). It was smooth and creamy and had the perfect balance of flavors. I was really shocked at how much I loved this. 100% without a doubt, Good Eats!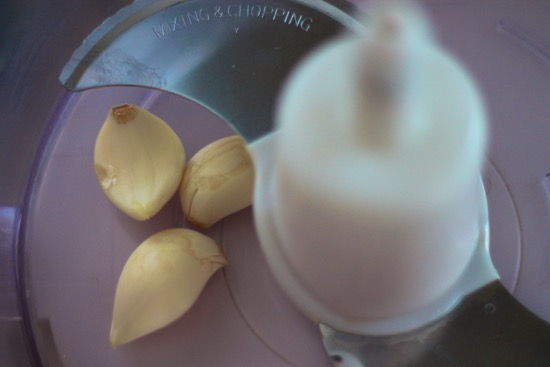 Start off by placing 3 garlic cloves in a food processor.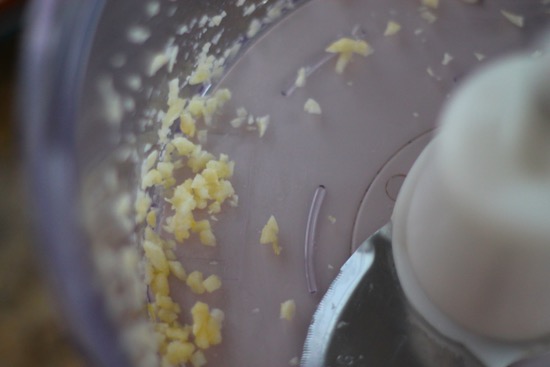 Pulse until they are finely chopped.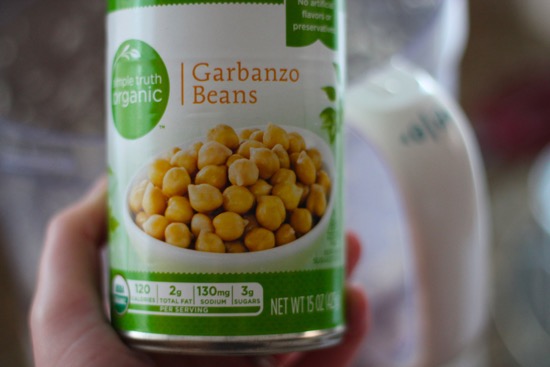 Grab a can of Garbanzo Beans.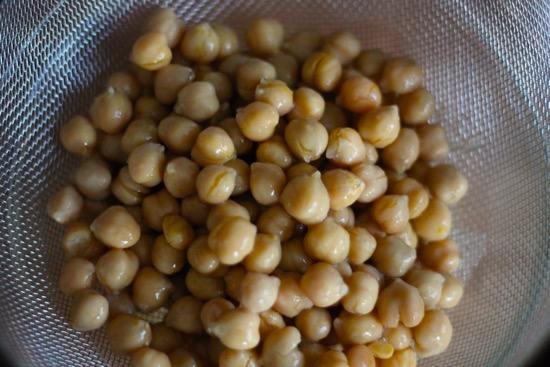 Drain them over a bowl.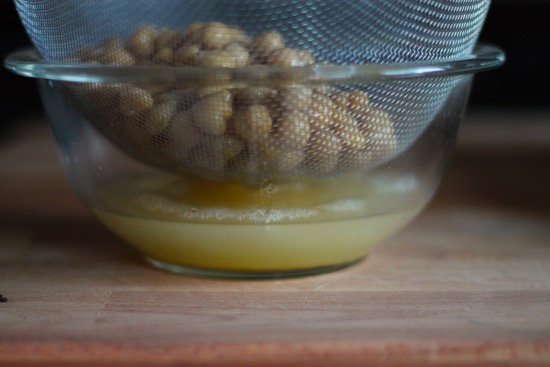 Be sure to keep this liquid, we're going to need it in a few minutes.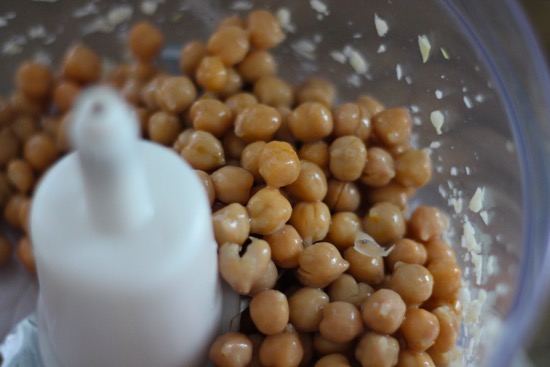 Add the beans to the food processor…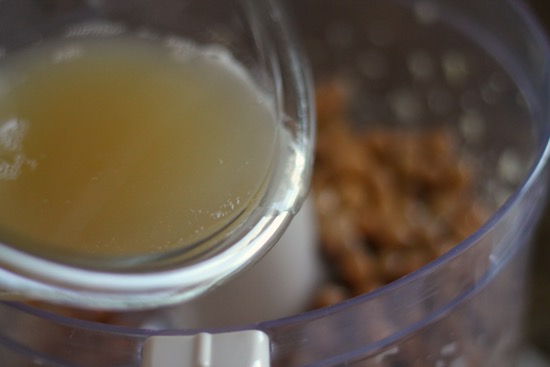 …and half of the reserved liquid.
 Pulse until it starts to become smooth.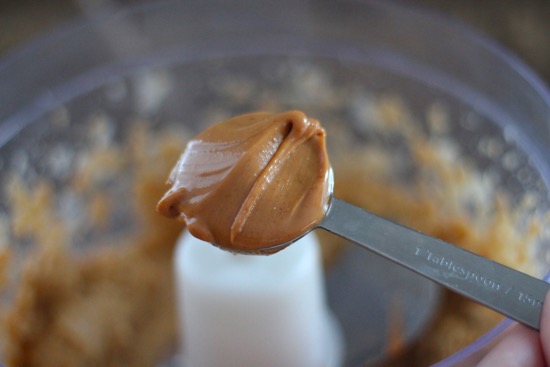 Add in 3 tablespoons of smooth peanut butter.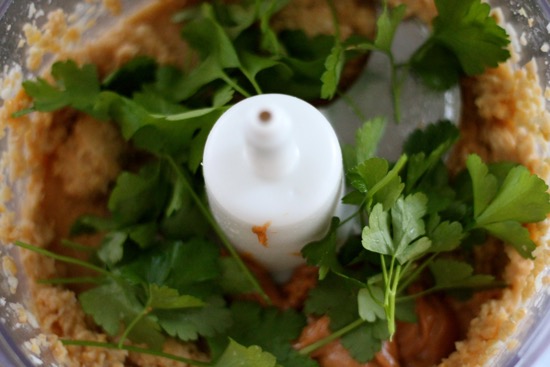 Toss in a handful of parsley. Mines from my very own garden (squeal)!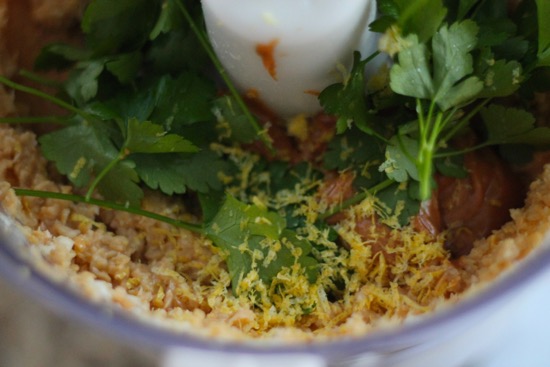 Next, add in the zest and juice of one lemon.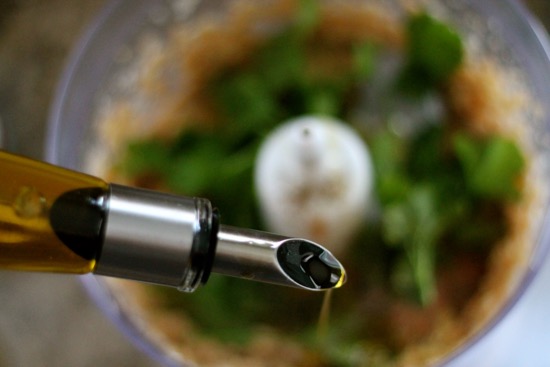 Drizzle in olive oil and continue pulsing to your desired consistency.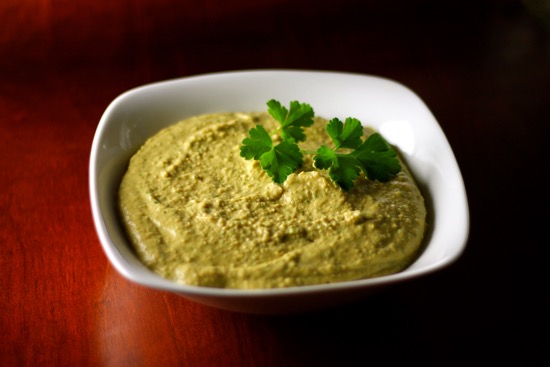 Scoop into a bowl and serve. I like my hummus cold, so I would refrigerate mine for an hour or so before serving.
XO, Sarah
Hummus
Ingredients
2 to 3 cloves garlic
1 can garbanzo beans (chickpeas), drained and liquid reserved
2 to 3 tablespoons smooth peanut butter
A handful fresh parsley leaves
1 lemon, zested and juiced
Pinch freshly ground black pepper
Pinch kosher salt
⅓ cup extra-virgin olive oil
Instructions
Chop the garlic finely in a food processor. Add the beans and ½ of the reserved liquid and process finely or to desired consistency. Add the peanut butter, parsley, lemon zest and juice, black pepper, and salt. Process until it forms a paste. Drizzle in the olive oil and process until it reaches the consistency of mayonnaise.