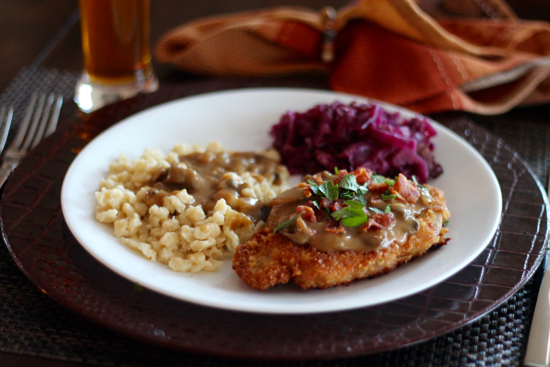 This is one of my favorite meals of all time! Those who I've made it for tend to feel the same way. My mom made this years ago when we went to visit and everyone was blown away with how good it was. Every time thereafter I requested it and this Jagerschnitzel with Bacon Mushroom Gravy and Spaetzle has never disappointed. It's a classic German meal that I urge you try. It does take some time and you will need to put in a bit of work, but the end result is absolutely worth it.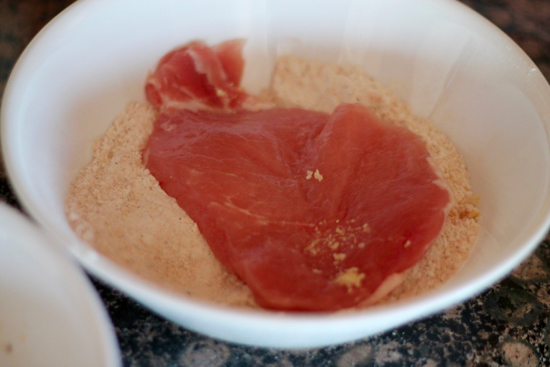 First off, you're going to cut a pork loin into 6 ounce portions and pound them out between 2 sheets of plastic wrap to about 1/4″ thick. Mix together flour, salt, pepper, garlic powder and paprika in one bowl.  Egg, milk and mustard in another. And finally panko and crushed crackers in a third bowl. Dredge the pork first in the flour bowl.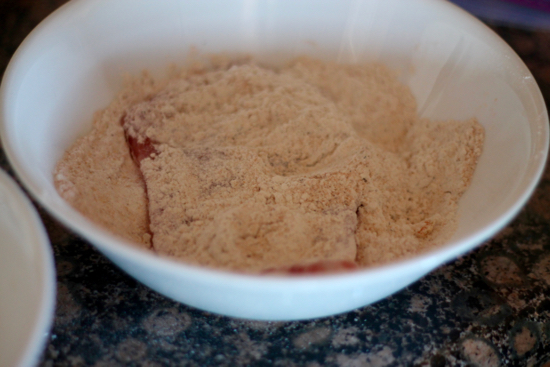 Make sure to get a nice coating on each side and shake off excess.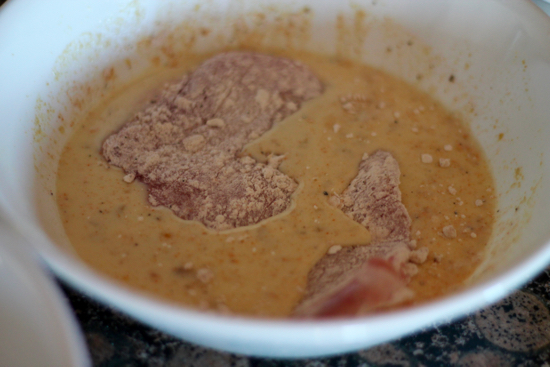 Next in the egg wash…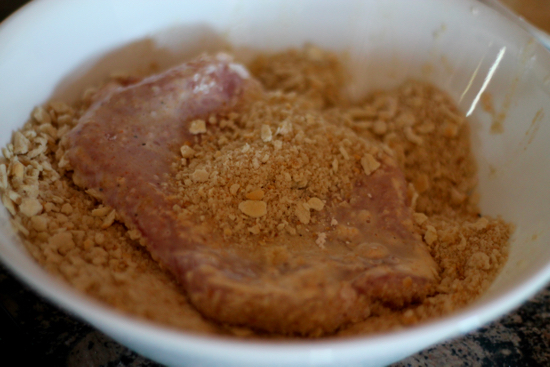 …and lastly the panko/crackers.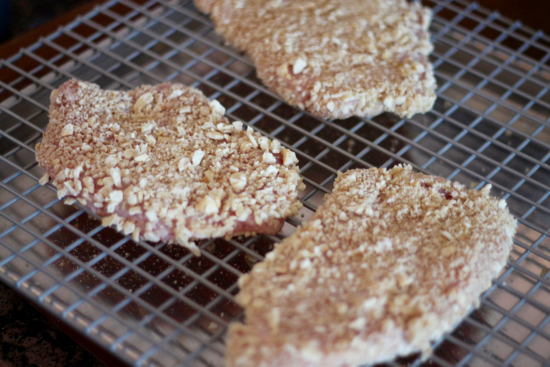 Set on a sheet pan fitted with a cooling rack and allow to sit for 5 minutes.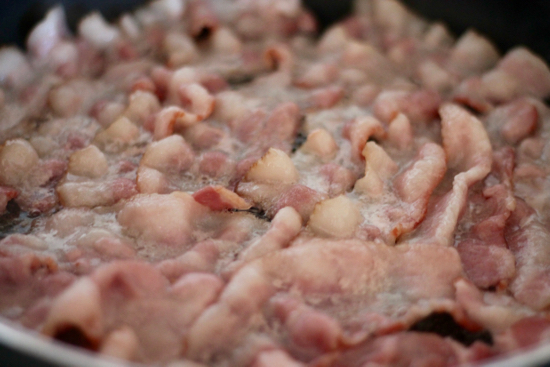 Meanwhile, start frying up a some a lot of bacon in a large saute pan over medium heat. Once the bacon is fully cooked and crispy, set on a plate lined with paper towels to absorb the excess oil. Once cooled, chop it all up and set aside.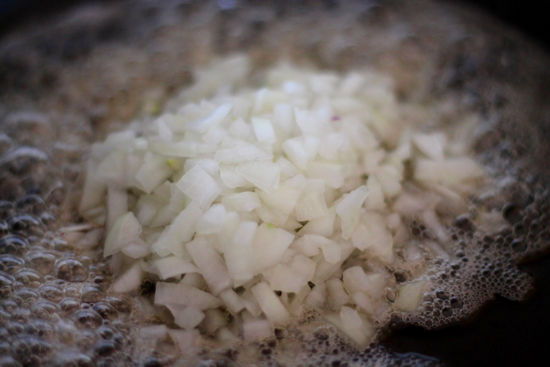 In the same pan, leaving the bacon fat behind, saute up some chopped onions until they start to turn translucent, about 3-5 minutes.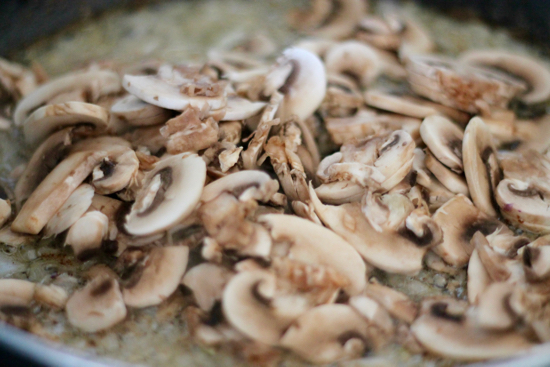 Add in sliced mushrooms and continue cooking for another 3-5 minutes until they start to soften.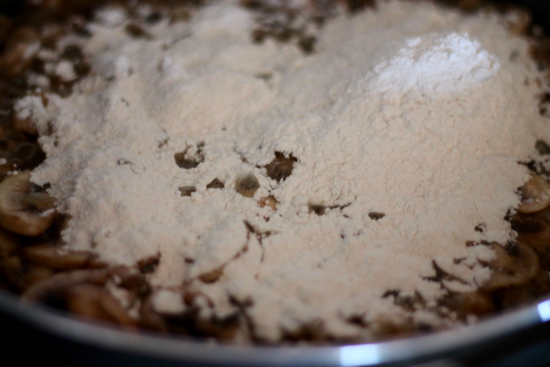 Sprinkle in some flour, stir around and cook for 2-3 minutes to make a roux.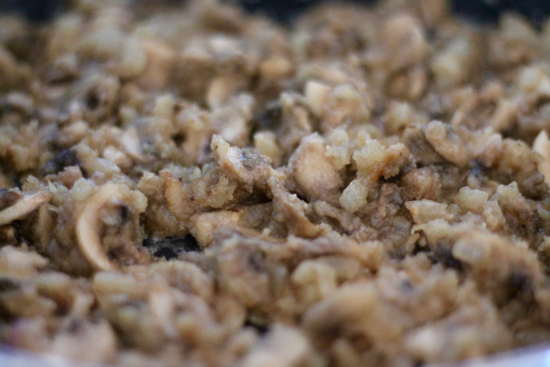 Just until it's light brown like this.
Pour in some wine and cook for 3 minutes until it reduces by 1/3.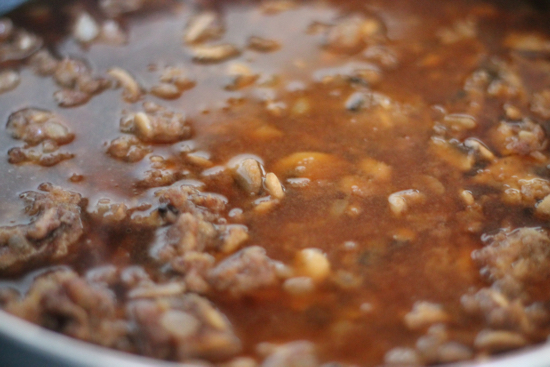 Add in beef stock and continue cooking for another 3-5 minutes until it reduces by another 1/3. Season with salt and pepper if needed and keep warm. I put the burner on low while I wait for the pork to cook.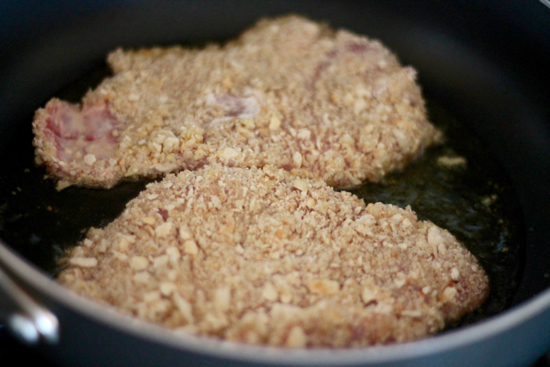 Heat up some olive oil in another large skillet. You will want about 1/4″ of oil. Add in the pork and fry on the first side about 5 minutes.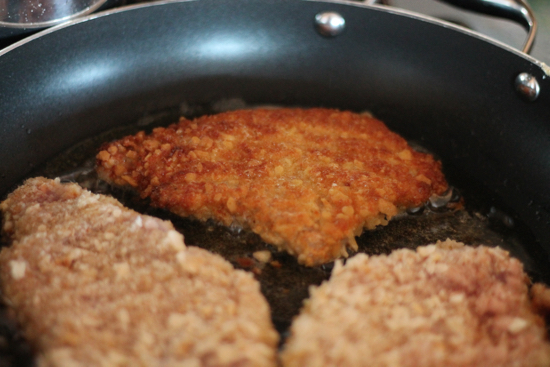 You know it's ready to flip when it's nice and golden brown like this. Fry for another 3-5 minutes on the other side until pork is fully cooked.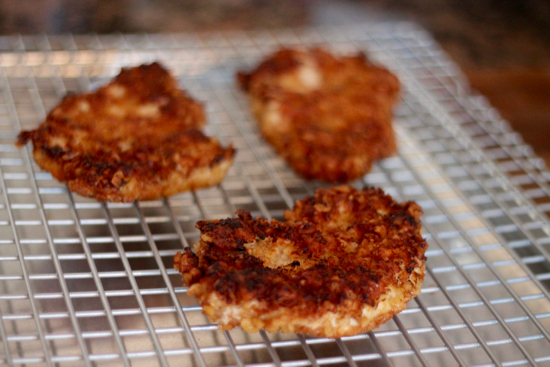 Place pork back on a clean sheet pan fitted with a cooling rack and park in a 250 degree oven to keep warm while we make the spaetzle.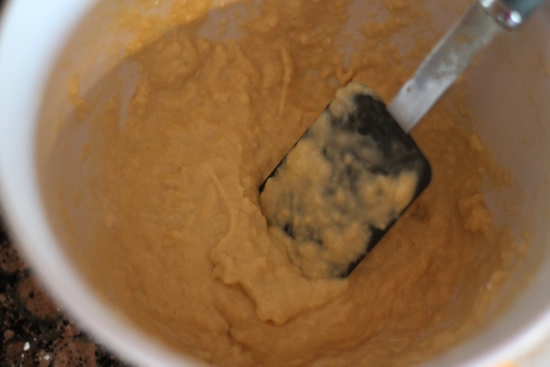 Get some water boiling in a large pot. In a medium-sized bowl, mix together eggs, milk, salt and flour.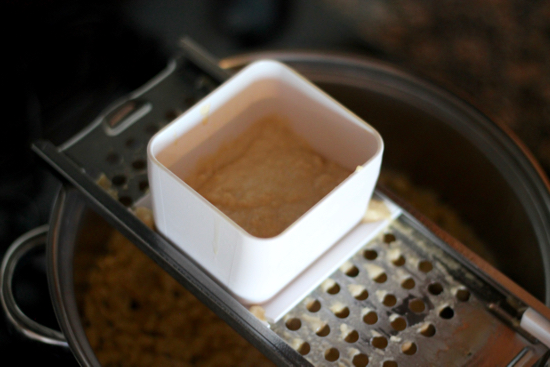 You can make spaetzle without a spaetzle maker, but it's just so much easier this way. It is a unitasker, but this is the one time I make an exception. Plus, it's only $6.99 on Amazon right now! Pour the batter into the holder of the spaetzle maker while holding right over the boiling water.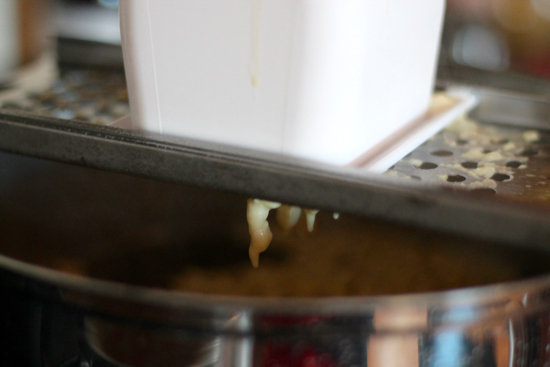 Slide back and forth and the little perfect spaetzle's will come out. Spaetzle is done when it floats. You'll need to refill the spaetzle maker as you run out of dough.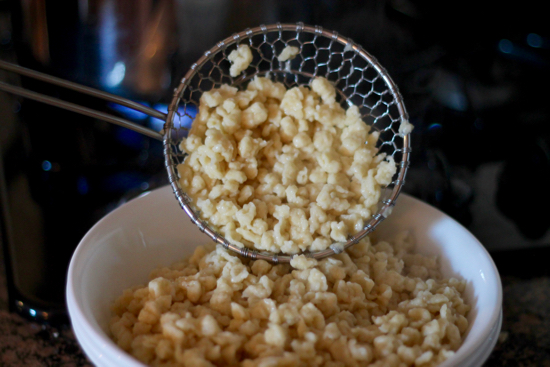 I like to cook it in 3 or 4 batches so the temperature of the water doesn't drop too much. Drain with a spider strainer or slotted spoon and scoop into a bowl. Quickly whisk in a couple of tablespoons of room temperature butter into our gravy we've been keeping warm and we're all ready to plate!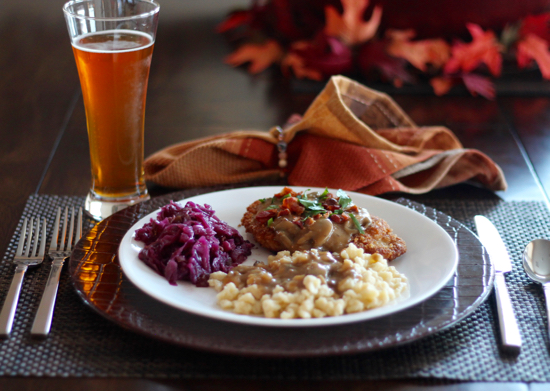 Get a piece of the pork, ladle on the silky gravy. Sprinkle on some chopped bacon and parsley. Take a scoop of spaetzle and pour more gravy right on top. I always double the gravy recipe so I have enough for the spaetzle. Finally, I love to serve this with a side of my Mom's famous red cabbage and an ice-cold beer.
You guys are going to LOVE this! Have a wonderful weekend!
XO, Sarah
I'll be bringing this AMAZING meal over to my friends at the
Fiesta Friday Party
co-hosted
Elaine @ foodbod
and
Julie @ Hostess at Heart
.