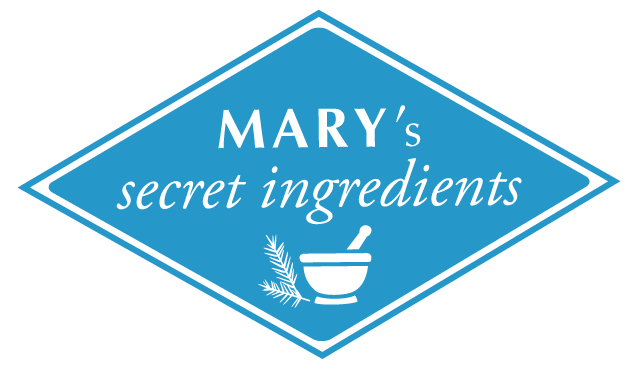 Is everyone ready for the weekend or what? I can tell you I sure am 🙂 Another whirlwind week for the books. I'm trying to stay in the moment as much as possible for the month of October and going into the holiday season. It always seems to pass by too quickly. So this year, on October first, I decorated the house in all my Fall/Halloween decor, started reading a spooky book, Pet Sematary, and made a list of Halloween movies to watch before the end of the month. We're getting through them nicely and I'm really feeling the holiday spirit this year. I refuse to let it fly by without a full celebration and you should do the same!
A few weeks ago I was contacted by Mary's Secret Ingredients and asked to do a review of their fall box. I of course happily accepted!
Mary is the gal behind LOVE – the secret ingredient food blog. Every week she shares her love of great food and her passion for creating delicious and healthy recipes to give you inspiration. She created Mary's Secret Ingredients to help foodies like you and I learn more about new products and inspire our home cooking.
Mary's Secret ingredients is a limited edition culinary surprise subscription box containing unique, gourmet products you've probably never heard of, along with a small kitchen tool, delivered right to your door. Four times a year, a limited number of curated boxes are filled with lovely surprises to inspire your cooking. Mary creates custom recipes using each product and emails them to you, so you know exactly what to do with your new-found ingredients. They are also a proud supporter of Feed The Children, the global initiative dedicated to providing aid to children and fighting the hunger epidemic.
Now that we know all about Mary and her secret ingredients, let's get to the goodies!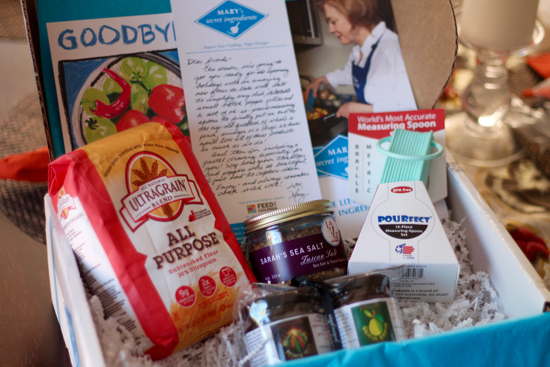 It comes in this cute little white box that says "Please Handle with Loving Care" <3 It's carefully packed in beautiful blue tissue paper and has a nice note from Mary herself on what we'll find inside.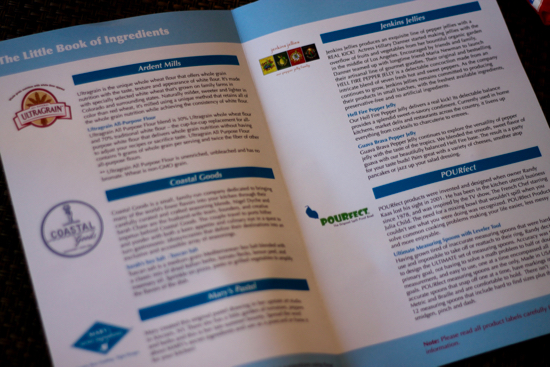 It also comes with The Little Book of Ingredients, detailing each item received in the box.
Here's what we got!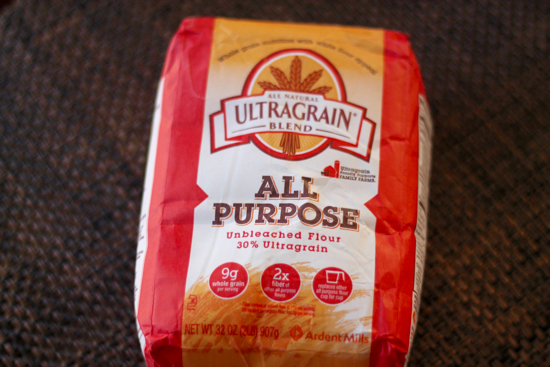 Ultragrain All-Purpose Flour: This is perfect with all the baking that's in store over the next few months. It's a blend of 30% Ultragrain whole wheat flour and 70% traditional white flour and contains 9 grams of whole grain per serving, twice the fiber of other all-purpose flours. This flour is unenriched and unbleached, the perfect substitute for regular old white flour. Stay tuned for a great recipe using this stuff!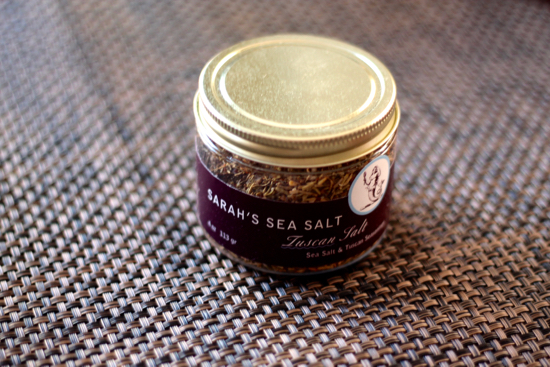 Sarah's Sea Salt, You had me at Sarah 😉 This stuff smells INCREDIBLE! Tuscan salt is a medium grain Mediterranean Sea Salt blended with a classic mix of dried Italian herbs, tomato flecks, lemon peel, and rosemary oil. Use on pizza, pasta, chicken, fish or grilled vegetables to amplify the flavors of the dish.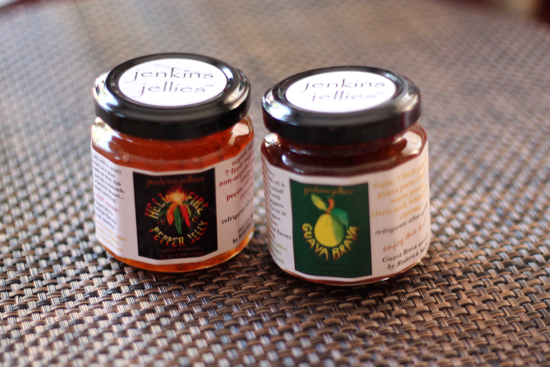 Jenkins Jellies produces an exquisite line of pepper jellies.  I received 2 varieties. Their Hell Fire Pepper Jelly delivers a real kick! Its delectable balance provides a splendid sweet-n-savory condiment. The Guava Brava Pepper Jelly continues to explore the versatility of pepper jelly with the taste of the tropics. They blended the smooth, sweet flavor of guava with their beautifully balanced Hell Fire base. YUM!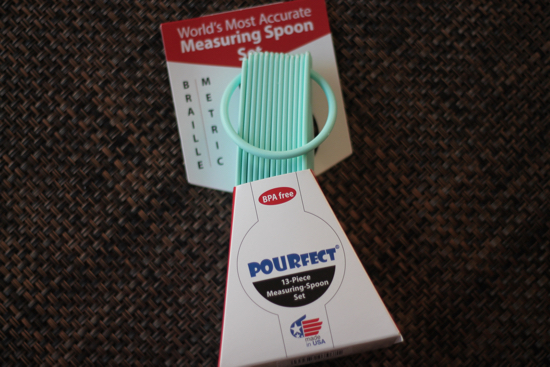 These POURfect measuring spoons are amazing!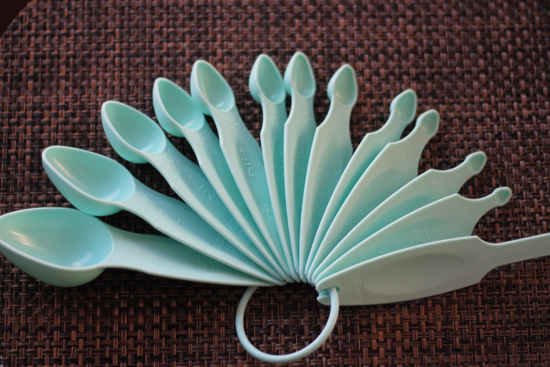 There are 12 measuring spoons and a leveler, so you get the perfect measurement each time.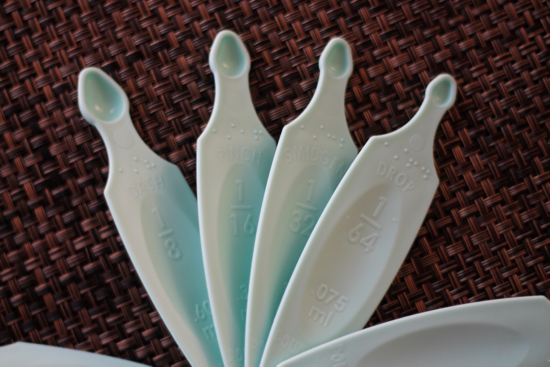 This set also includes the hard to find dash, pinch, smidgen and drop! How adorable is that? With this set you can easily half or double your ingredients in a jiffy. The spoons snap off easily and have dripless spouts. I'm in love with these!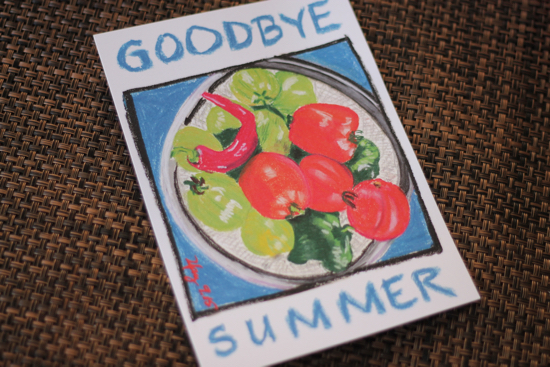 Finally, a fun little post card that features an original pastel drawing by Mary herself, using inspiration from her garden's late-summer bounty.
I really enjoyed Mary's Secret Ingredients Fall 2015 box. I'll definitely be using all the items in my box and will be a regular subscriber in the future. Head on over to Mary's Secret Ingredients, and use promo code WELCOME to get 25% off your total purchase!
Now for the good news! The fabulous people over at Mary's Secret Ingredients offered to giveaway one of their upcoming winter boxes to a lucky reader! YAY!
Enter below for your chance to win 🙂 Good luck!
I'm sharing this awesome culinary box with my friends over at Fiesta Friday co-hosted by the lovely Effie @ Food Daydreaming and Lindy @ Lindy Mechefske.
Have a wonderful weekend!
XO, Sarah
Disclosure: I received this box for review purposes. I was not compensated in any way. All opinions are my own. Giveaway open to US residents only, 18+. Prize fulfillment to be handled directly by Mary's Secret Ingredients. Winner will have 48 hours to respond to confirmation email and claim their prize. If not, a new winner will be chosen.