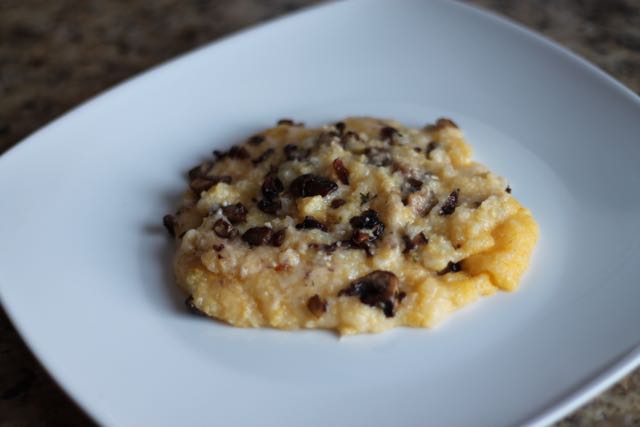 I've got a delicious meatless Monday dish for you today! Creamy polenta with mushrooms, herbs and the most delicious Sartori cheeses. It's a warm and  inviting dish, perfect for the cool weather. You can have this as a main meal, like we did, or as a flavorful side dish.  If you're not familiar with polenta, it's a cornmeal used in Italian cooking. You can bake it, fry it, or leave it creamy. You can find it in most grocery stores down the pasta aisle now a days. It's either in a solid log form (as you'll see below) or comes dry in a box. It's a very versatile staple we love to keep in our pantry. The possibilities with it really are endless. Enough of my love affair with polenta, let's get to this recipe!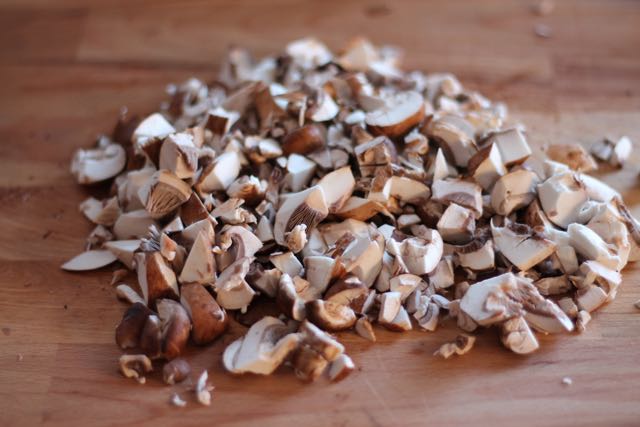 Chop up your mushrooms. You can halve them, but if you live in my house, that's unacceptable. Smaller pieces are what work for the husband us.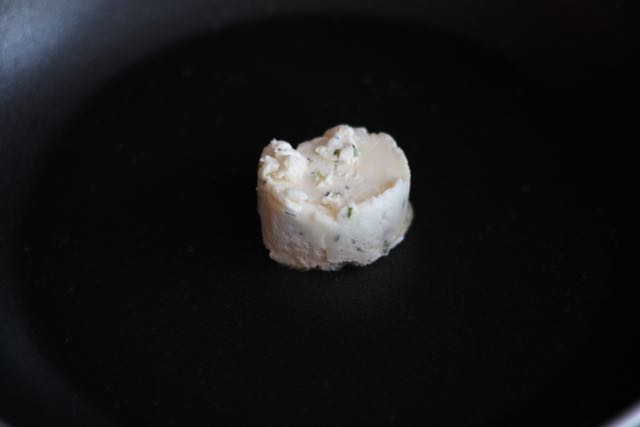 Heat up some herb butter (or regular butter) in a pan. Keep an eye out this week for that recipe.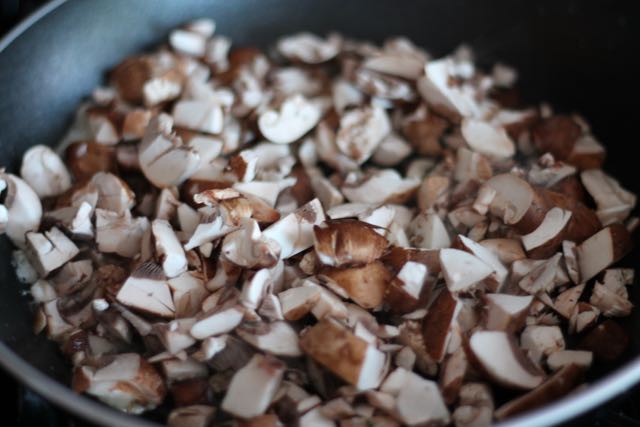 Add in your mushrooms.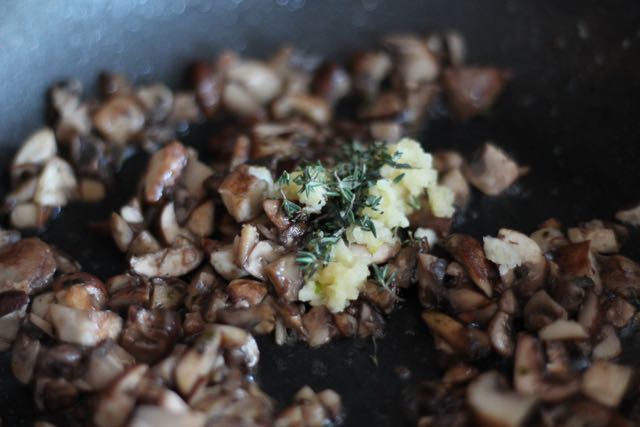 Once they start to cook down, add in garlic and herbs.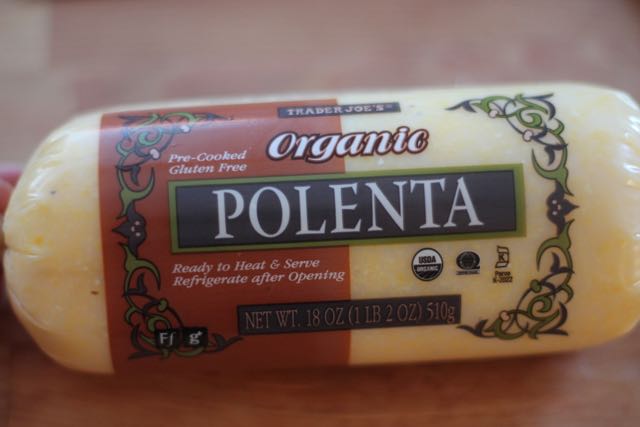 Grab your tube of polenta.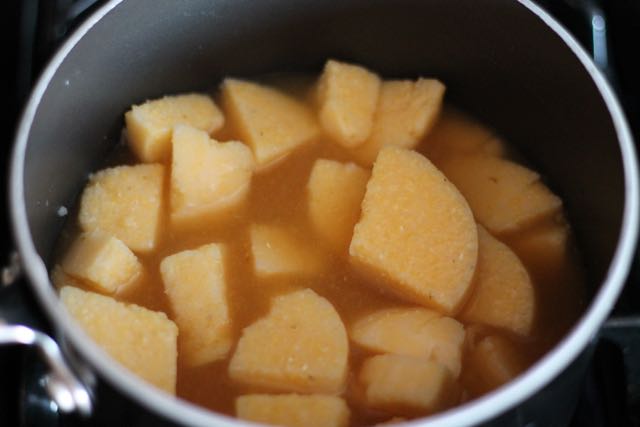 Chop up the polenta and add it to a pot with vegetable stock. You could also use chicken broth. I'm sticking with the vegetable broth to keep this meal vegetarian.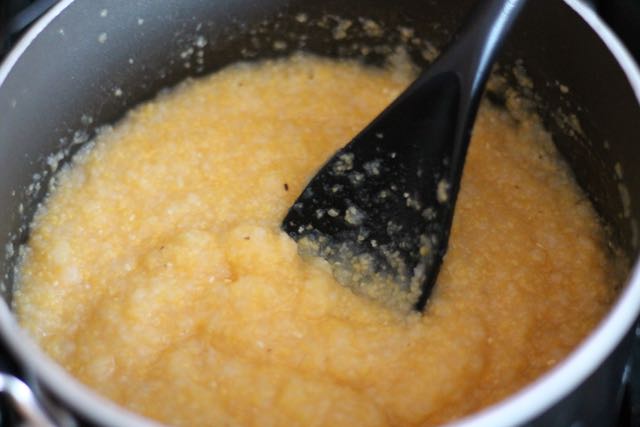 Heat the polenta and vegetable stock and stir until it reaches a porridge-like consistency.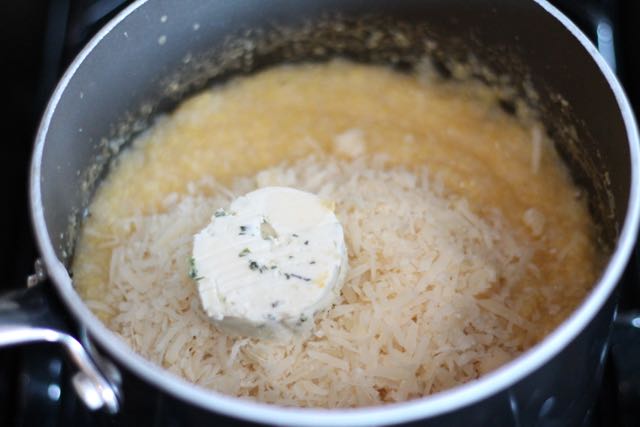 Once you're there add in herb or regular butter and cheeses.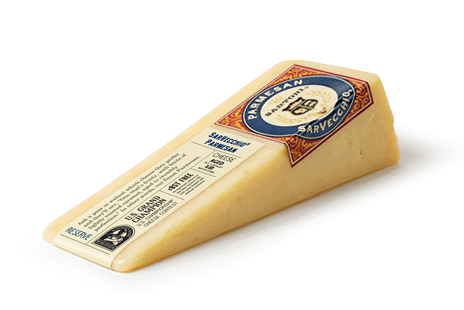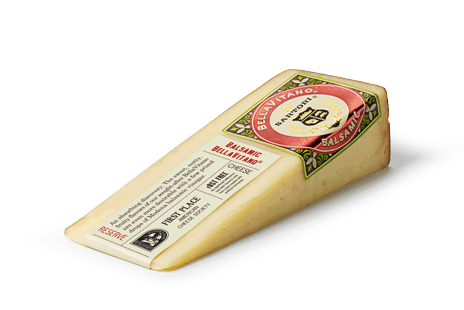 I used a combination of these two Sartori Cheeses. The Sarvecchio Parmesean and Balsamic Bellavito. If you haven't tried Sartori cheese before, you must! It's some of the best cheese I've ever had, and I've consumed A LOT of cheese in my days.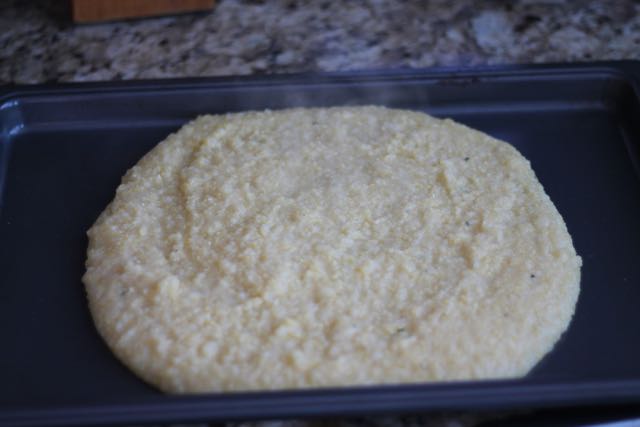 Once the polenta is thoroughly mixed, spread it out on to a sheet pan…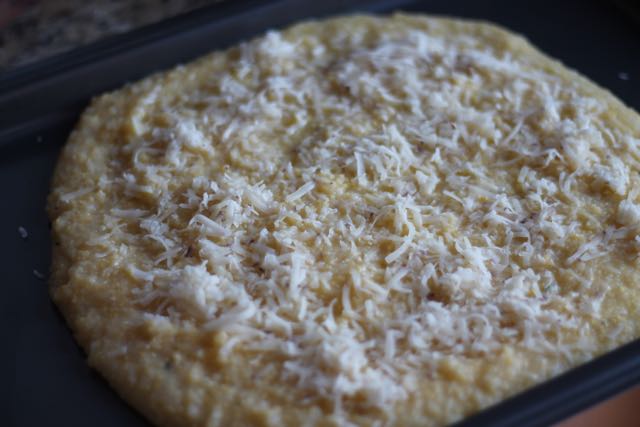 and top with some more cheese.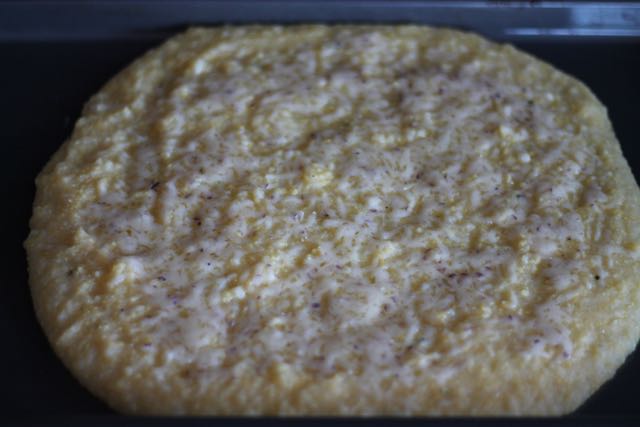 Broil for 2-4 minutes, just until the cheese melts.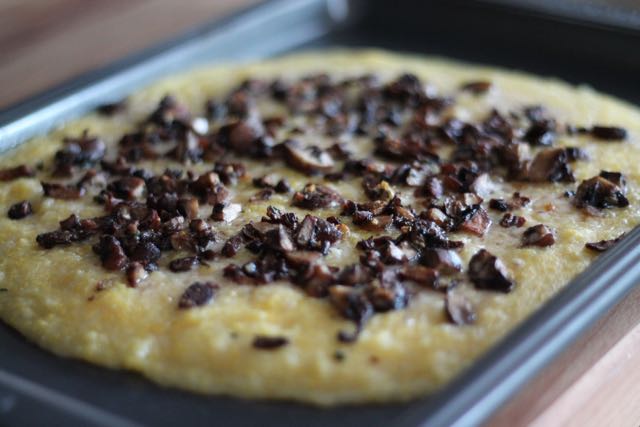 Add on the mushrooms, and broil again for about 5 more minutes. It will set slightly, but still be like mashed potatoes.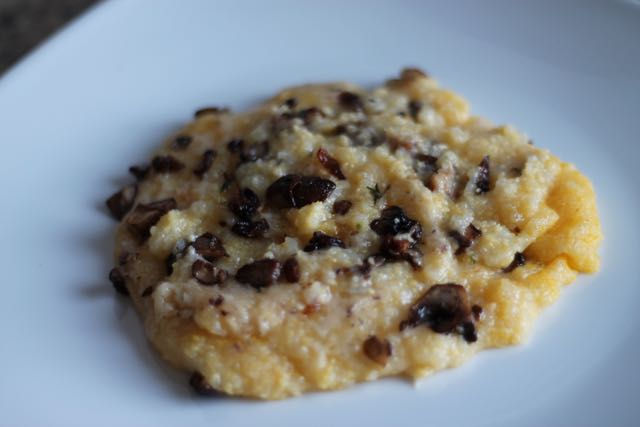 Serve warm. It's crazy good!
Mushroom Polenta
Ingredients
2 cups assorted mushrooms (chopped)
4 tbsp butter
1 tsp Thyme
1 tsp Tarragon
2 cloves of garlic, minced
2 cups vegetable stock
Polenta Tube
1/2 cup grated Parmesan cheese
1/2 cup of Sartori Balsamic Bellavito (or Fontina) shredded
Salt & Pepper to taste
Directions
Sauté the mushrooms over medium heat in the butter until they are golden brown on both sides. Turn the heat to low and add the garlic, thyme and tarragon. Keep warm.
Warm the polenta in the vegetable stock. Once the polenta has reached a porridge-like consistency, mix the butter and Parmesan in. Spread the polenta on a sheet pan and top with Sartori Balsamic Bellavito or Fontina (it should look like a pizza!).
Broil at 425° for 2 or 3 minutes, just until the cheese melts. Remove from the oven and pour the mushroom mixture over top. Return to the oven for 5 minutes and then serve warm!